The Allentown Pinball Wizards Convention 2005
On Saturday, April 30, 2005, I left Richmond, VA around 2:30 AM and headed to Allentown, PA to attend the one and only Allentown Pinball Wizards Convention. This was the 12th Allentown show, the first one to take place at The Allentown Fairgrounds Agriplex, and the first show I photographed with my Vivitar Vivicam 3 Megapixel 3750 "super digital camera."

There was quite an assortment of pins to play, ranging from the 1930's to the present, as you will see from my pics inside the show.

Check out the Allentown Pinball Wizards Convention official site HERE for more information about the show.

I also have a dvd available documenting this particular show, which can be purchased HERE.

See you at the show! Pingeek
CLICK ON ANY PIC TO ENLARGE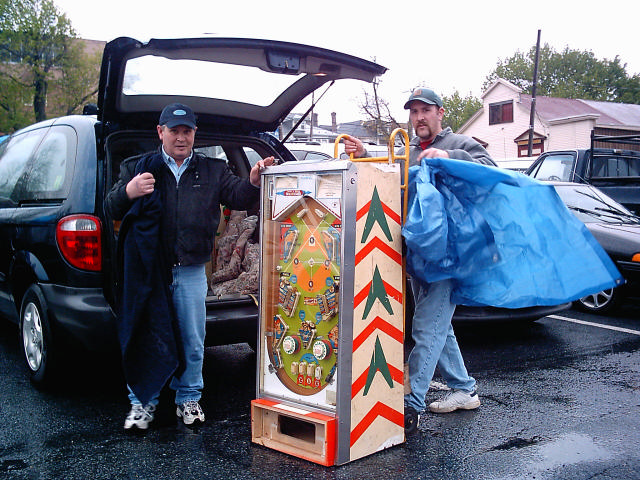 I arrived at the show around 9:30 AM Saturday morning. This was the first pin I spotted, Gottlieb's 1970 "Baseball."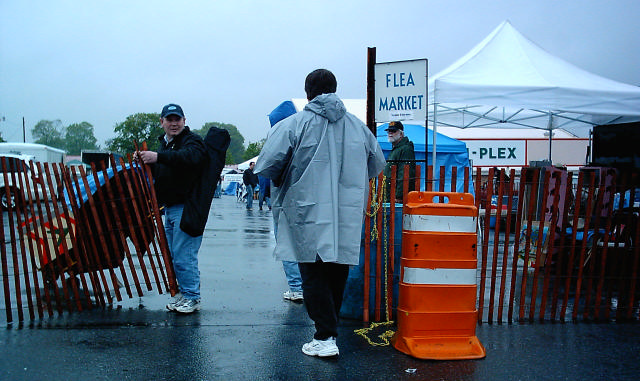 A little bit of rain didn't stop the flea market.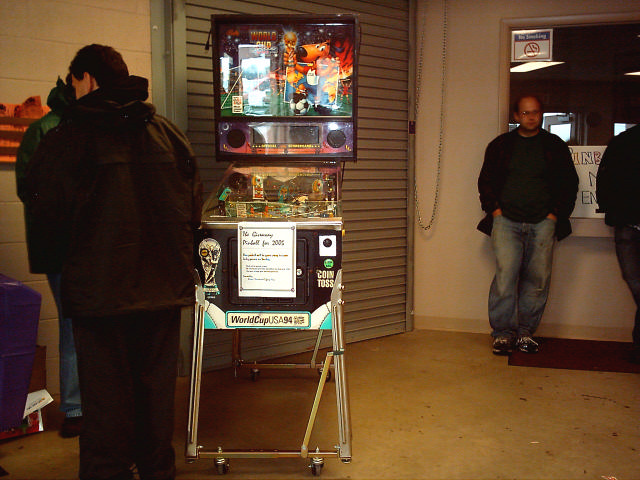 I went inside at 10:00 AM, paid my admission, and spotted the giveaway pin. This year it was a Bally World Cup Soccer pin.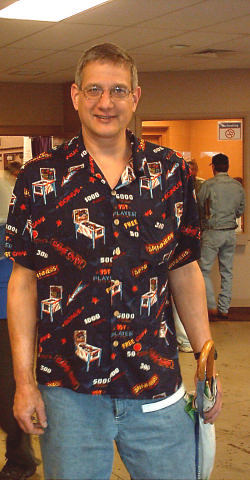 This pinball shirt is quite popular at the shows.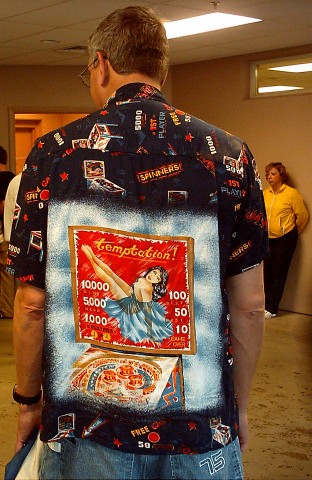 Here's the back of the shirt.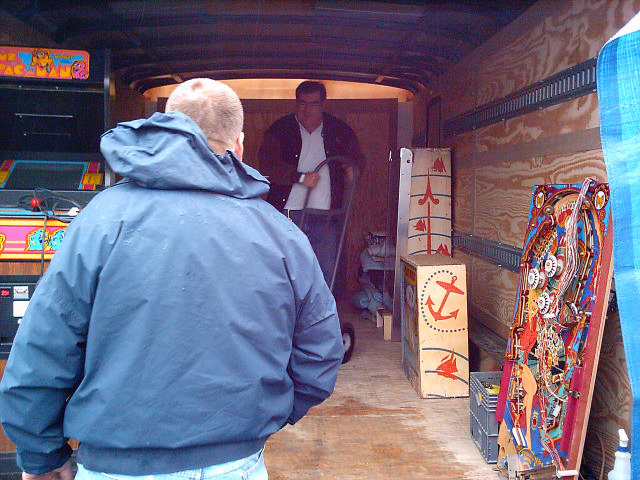 I went back outside to the flea market, and saw a Williams 1962 Trade Winds pin. It's in the corner on the right and next to it is a Dolly Parton playfield.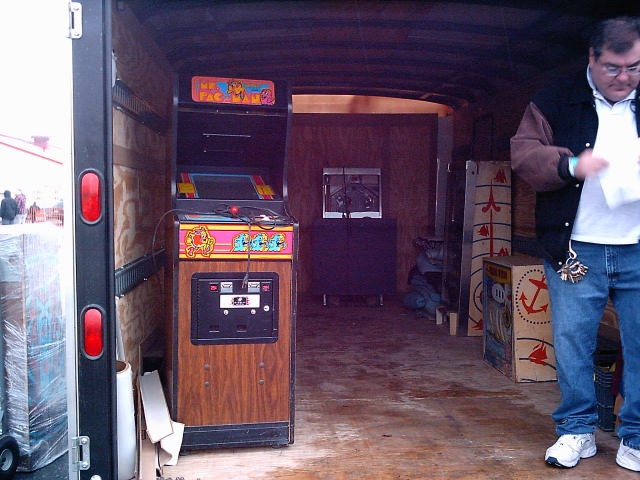 There was also a Ms. Pac-Man cabaret videogame for sale on this truck.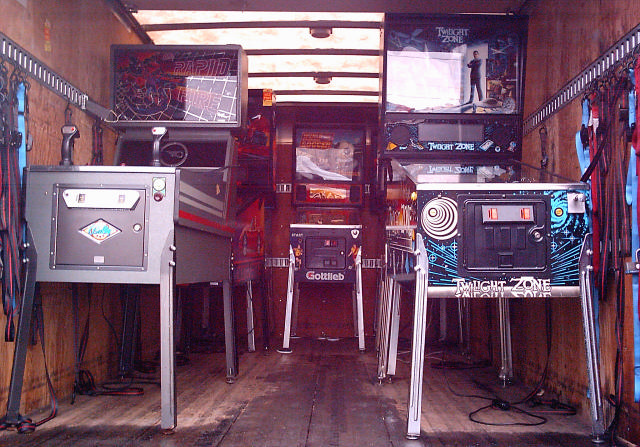 I found these pins for sale on another truck: Rapid Fire, Twilight Zone, Corvette, and a couple of others.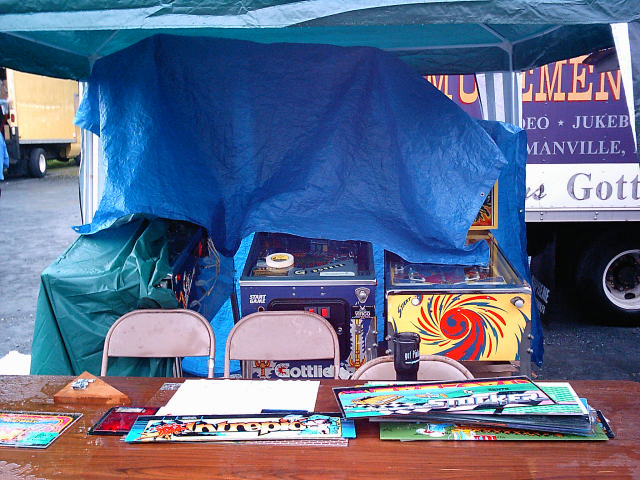 At this booth, there were some videogame marquees, a Fireball home pin, a couple of other pins.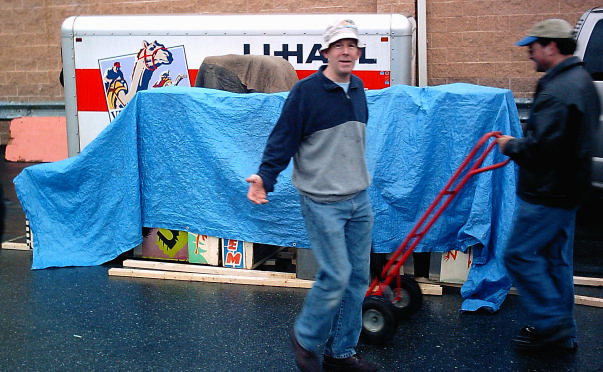 "Why do you want a picture of a tarp?"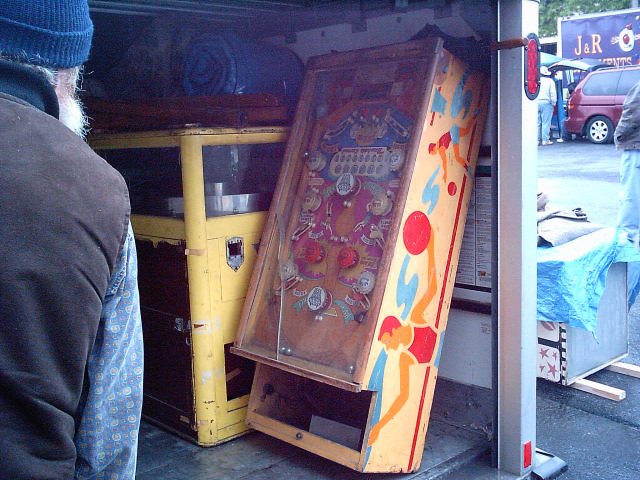 I think this is a rare Chicago Coin 1947 "Basketball" pin.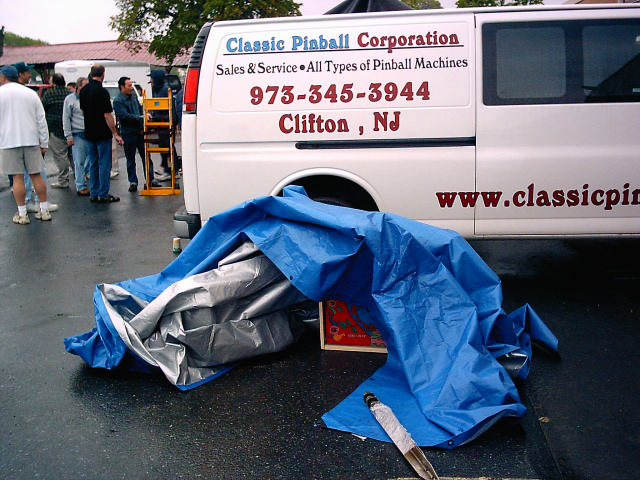 Under the tarp, it's a Williams 1975 "Toledo" pin. There was a working one inside the show.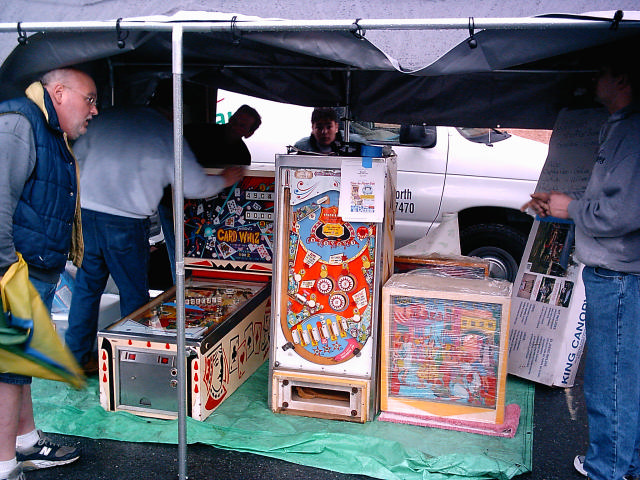 On the left is Gottlieb's 1976 "Card Whiz," the less common 2 player version of "Royal Flush."