The Allentown Pinball Wizards Convention 2007
On Thursday, May 3, 2007, my girlfriend and I left Richmond, VA around 6:00 AM and headed to Allentown, PA to attend the one and only Allentown Pinball Wizards Convention, which took place Friday through Sunday, as it does every year. This was the 14th Allentown show, and also the third one to take place at The Allentown Fairgrounds Agriplex.

There was quite an assortment of pins to play, ranging from the 1950's to the present, as you will see from my pics inside the show.

Check out the Allentown Pinball Wizards Convention official site HERE for more information about the show.

I also have a dvd available documenting this particular show, which can be purchased HERE.

See you at the show! Pingeek
CLICK ON ANY PIC TO ENLARGE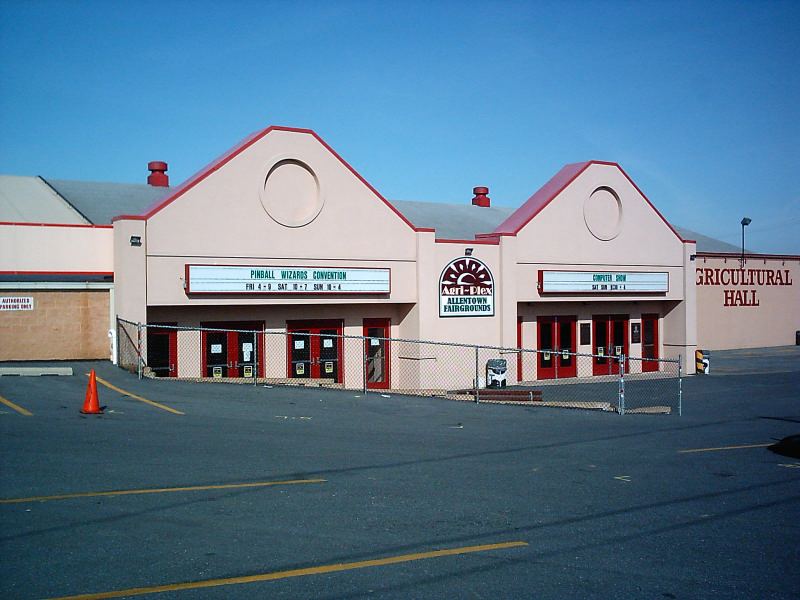 Friday morning, around 10 AM. The show started at 4 PM, Friday afternoon.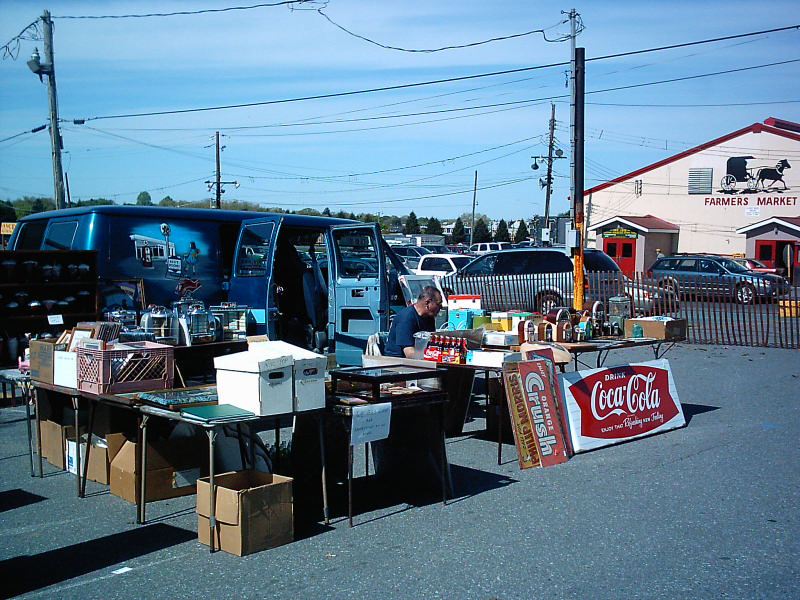 This dealer had various gameroom memorabilia for sale in the flea market area. Also, notice across the driveway, The Farmer's Market. There's all kinds of food for sale inside, including great Amish stuff. Please note, on Saturday, the show ends at 7 pm, but the Farmer's Market closes at 6 pm.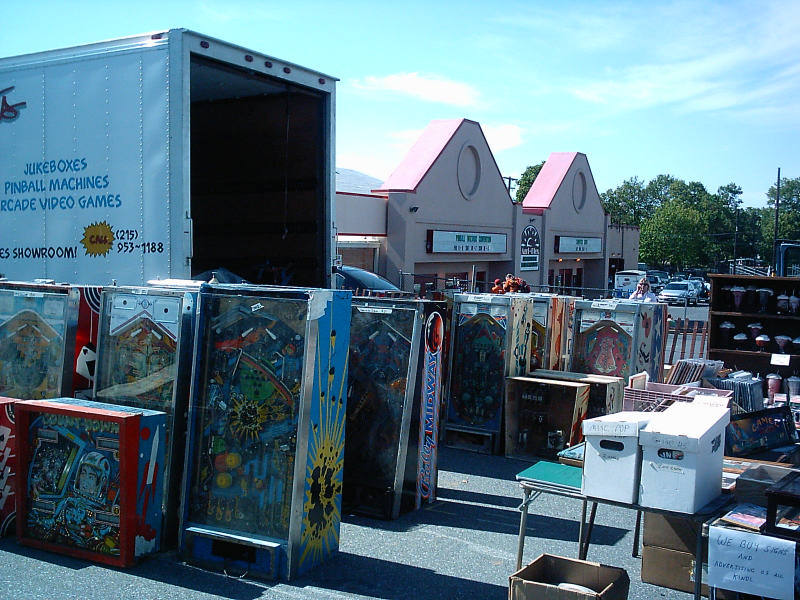 TNT Amusements, located in Southampton, PA, had a wide assortment of pins for sale.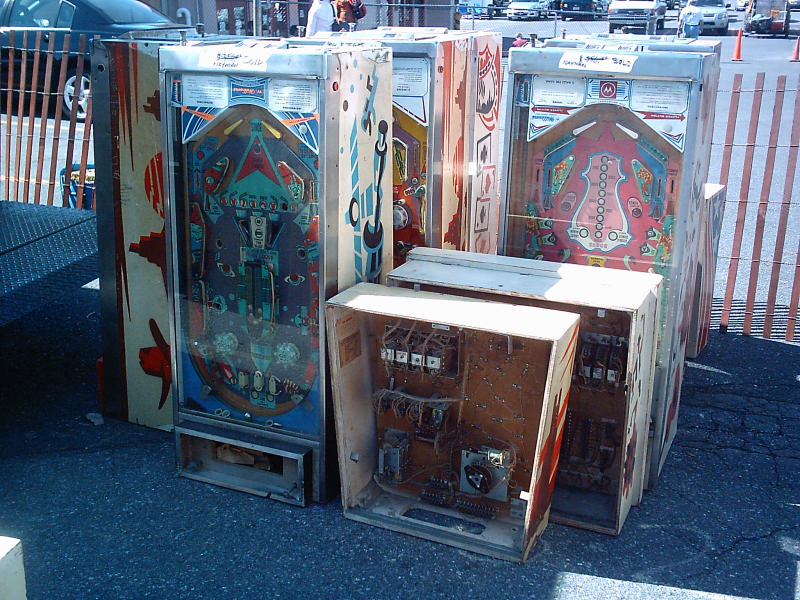 These sold later in the day.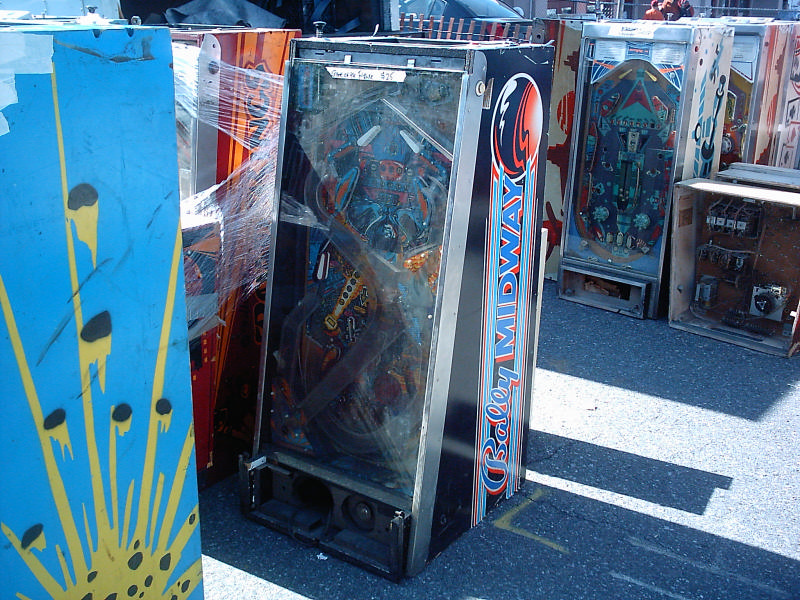 This Motordome parts pin asking price was just $25.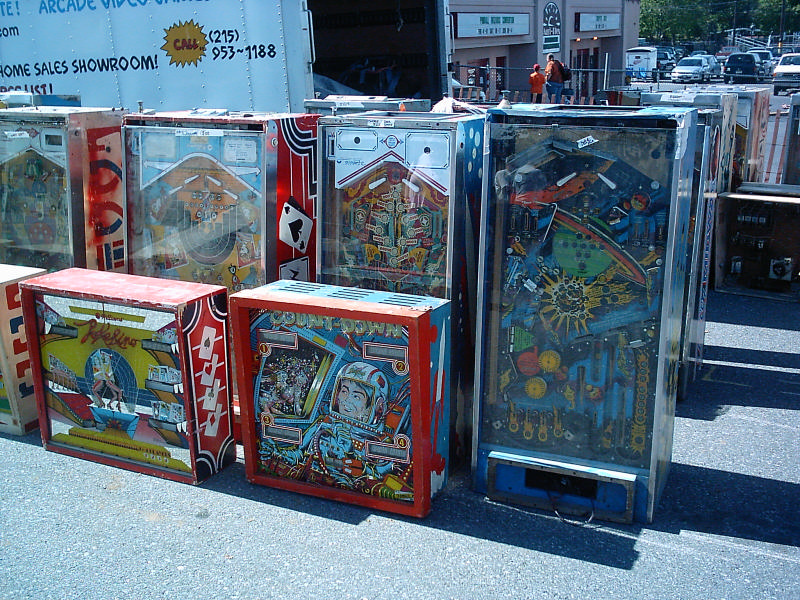 From left to right, more pins at the TNT booth: Pokerino, Count-Down, and a Flight 2000 parts project.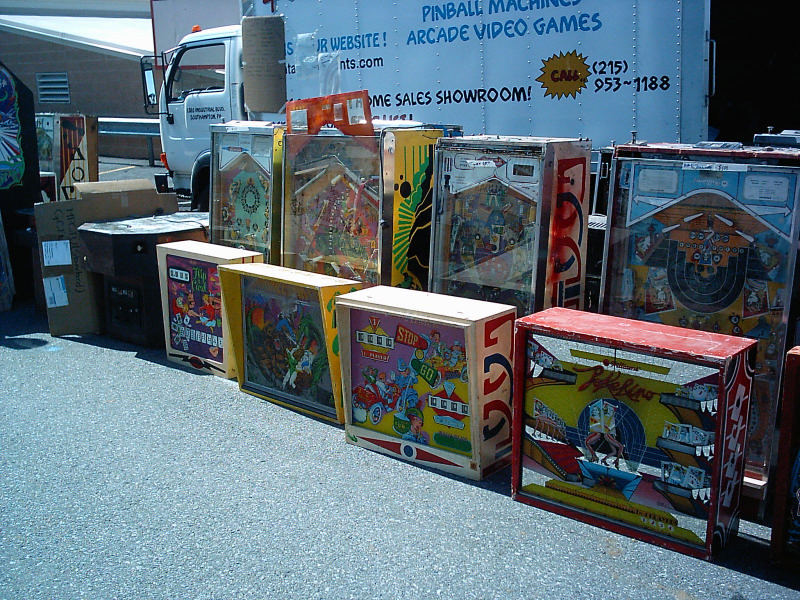 Farther down on the left: Stop 'N' Go, Middle Earth, Flip A Card, and a cocktail pin of some sort.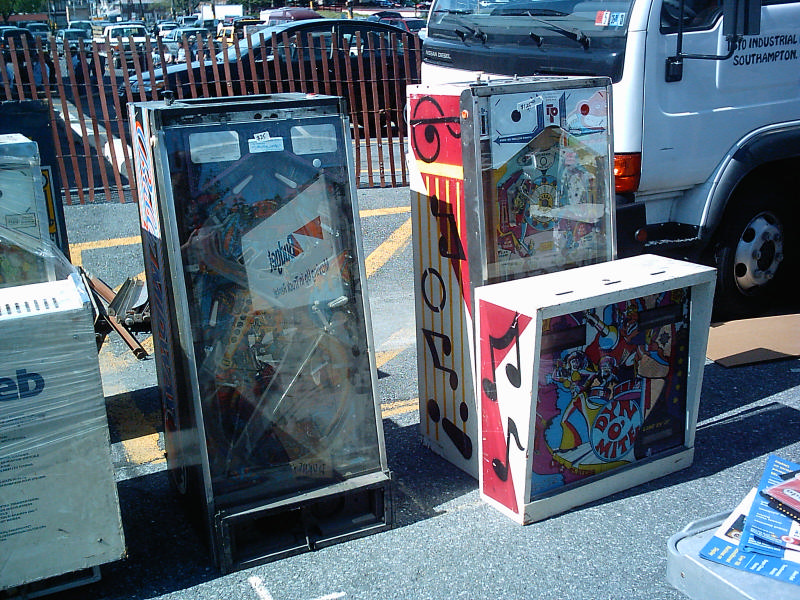 On the right, an Allied Leisure 1975 "Dyn O'Myte" solid state project, asking price, $125.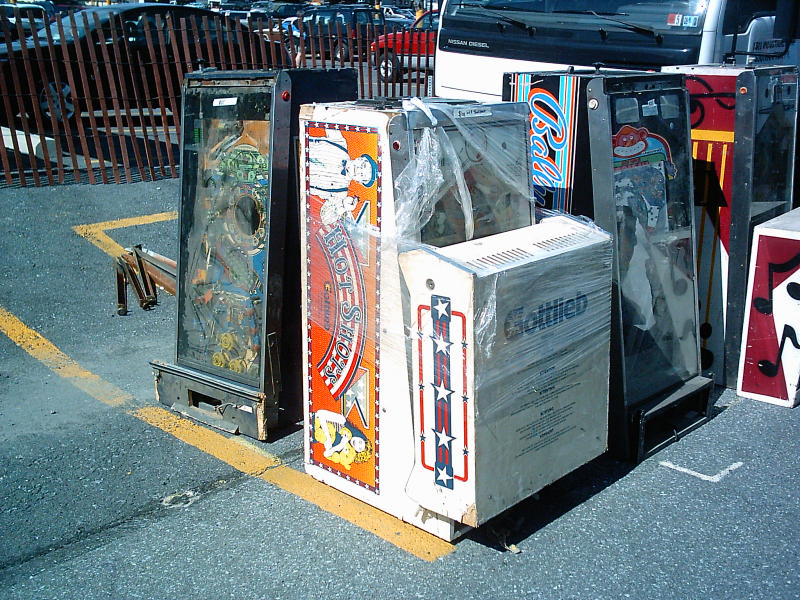 Here's some more project and parts pins at the TNT booth.