The Allentown Pinball Wizards Convention 2009
The 2009 Allentown Pinball Wizards Convention took place from Friday, May 1-Sunday, May 3. This was the 16th Allentown show, and also the fifth one to take place at The Allentown Fairgrounds Agriplex.

There was quite an assortment of pins to play from different eras, as you will see from my pics inside the show.

Check out the Allentown Pinball Wizards Convention official site HERE for more information about the show.

See you at the show! Pingeek
CLICK ON ANY PIC TO ENLARGE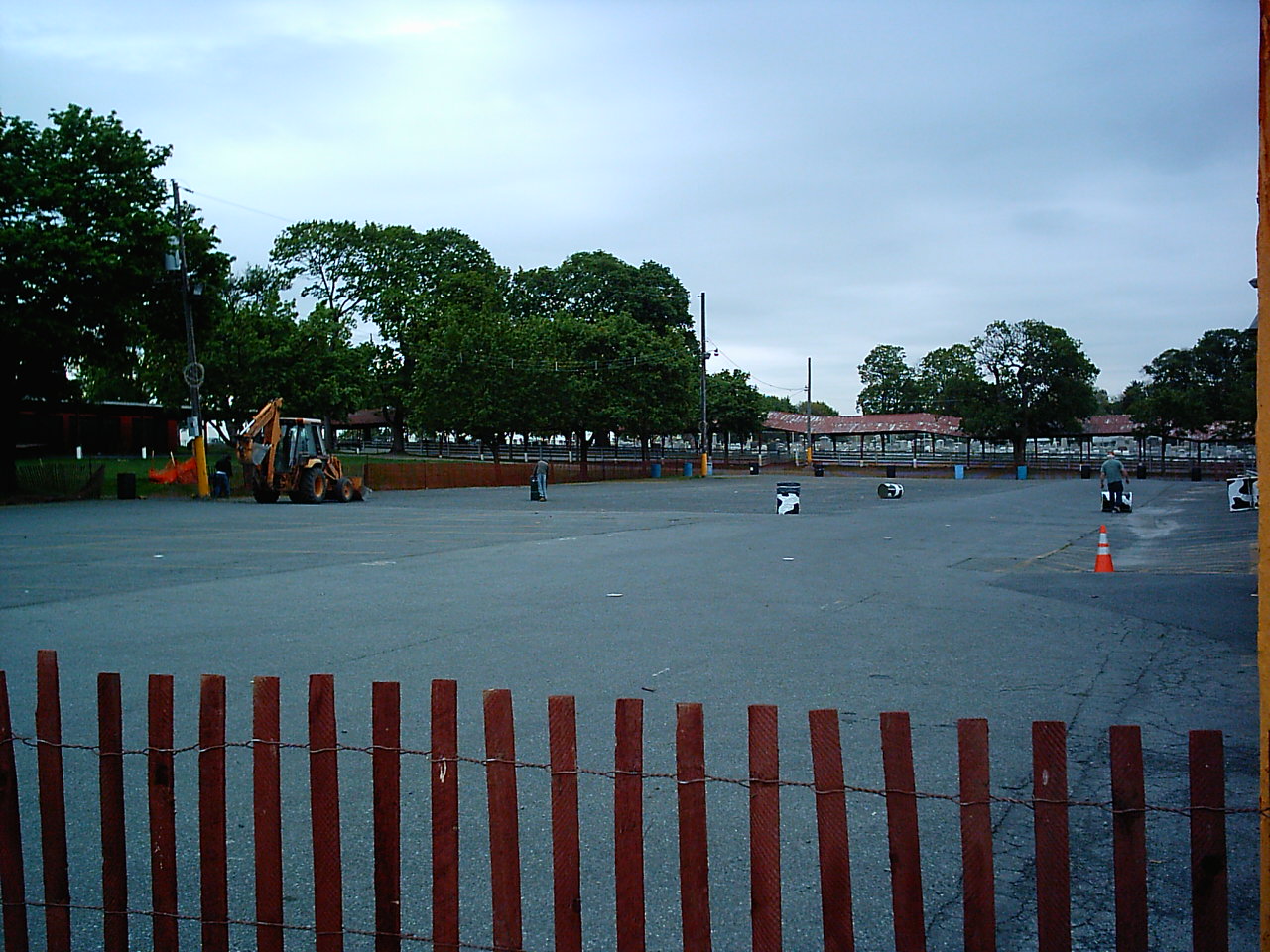 Thursday afternoon, around 2 PM. The flea market area was being set up for tomorrow.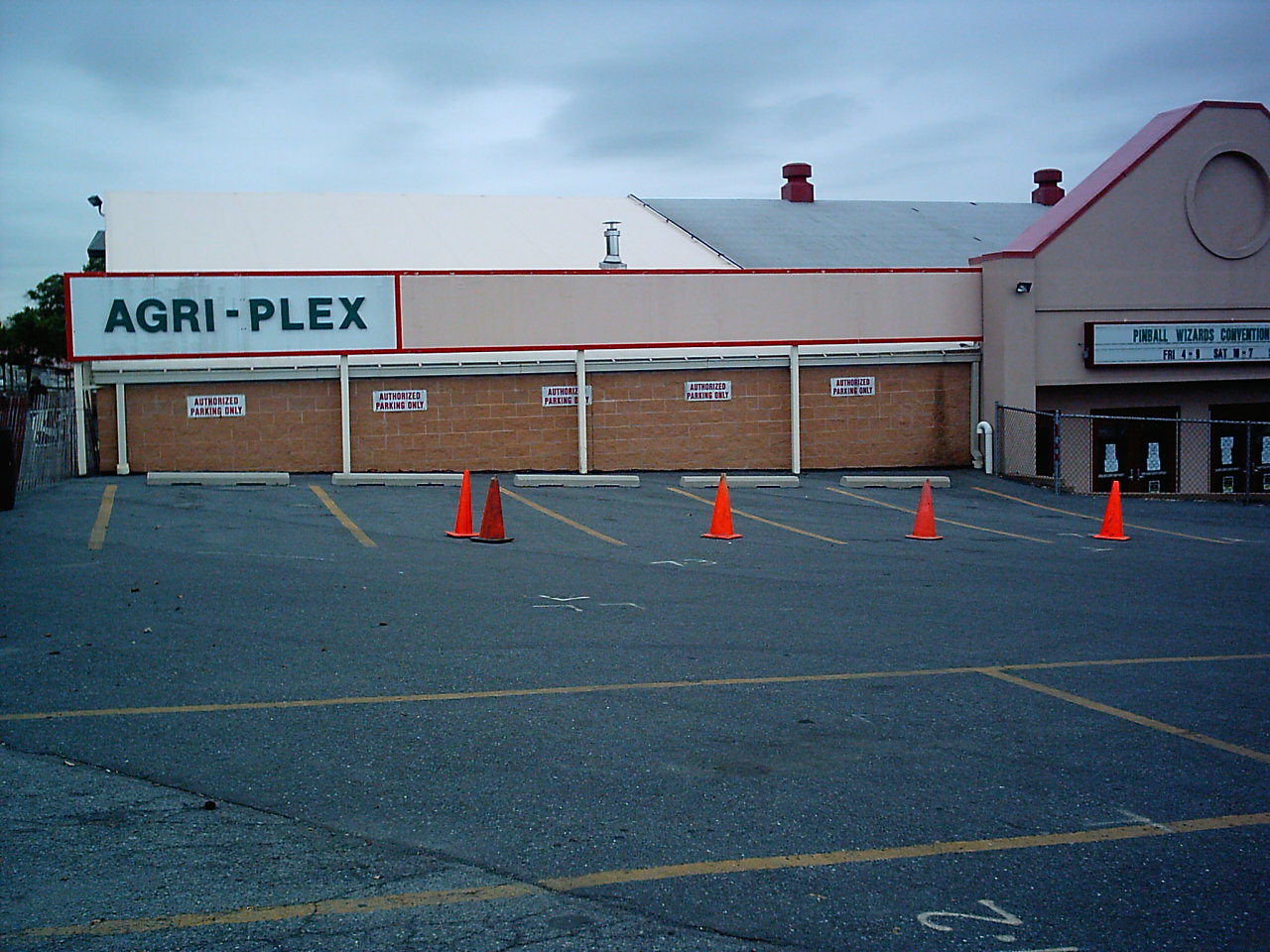 On Friday, this parking lot is packed.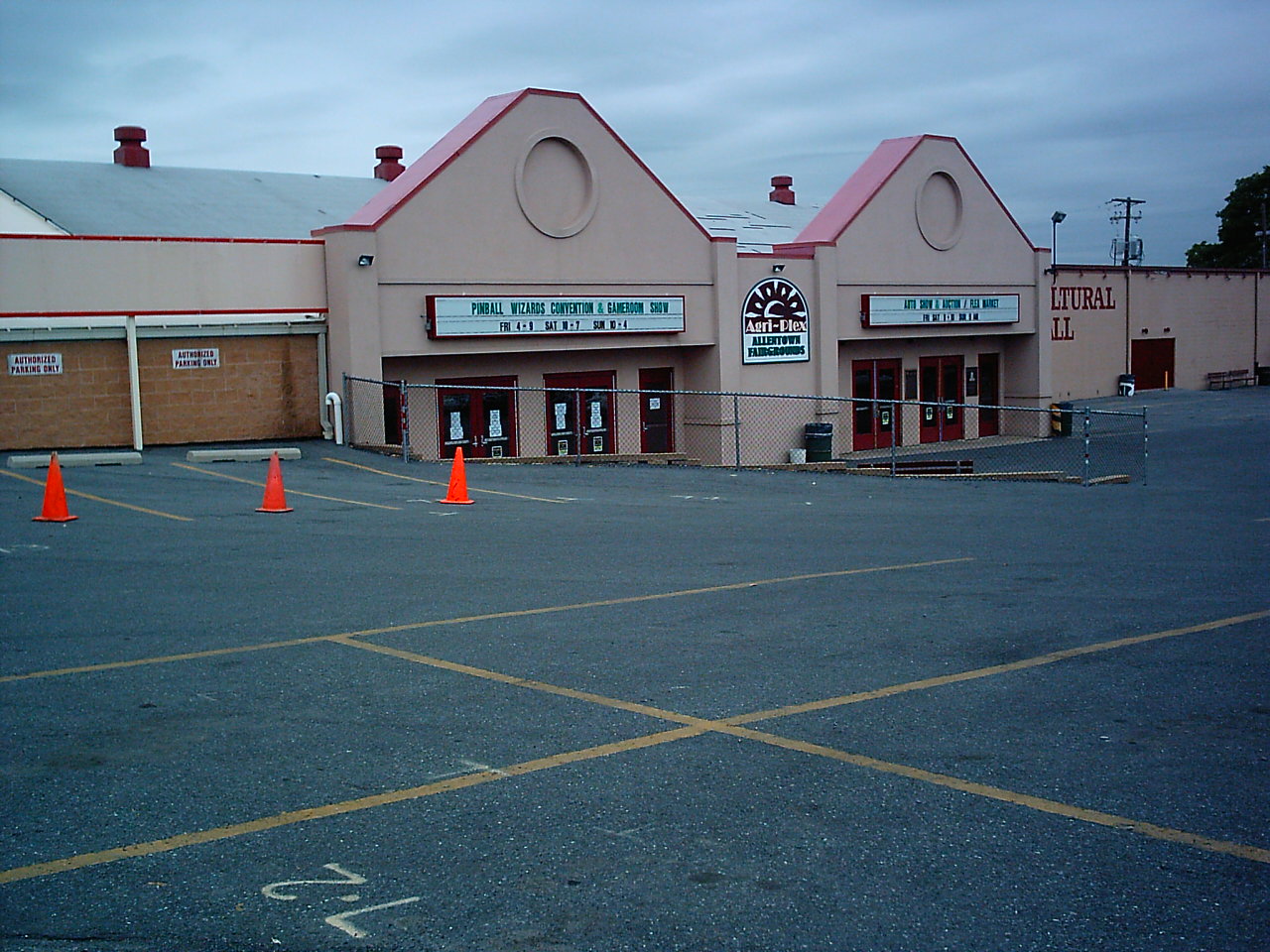 There's plenty of other parking available though, across from these buildings by the Farmer's Market.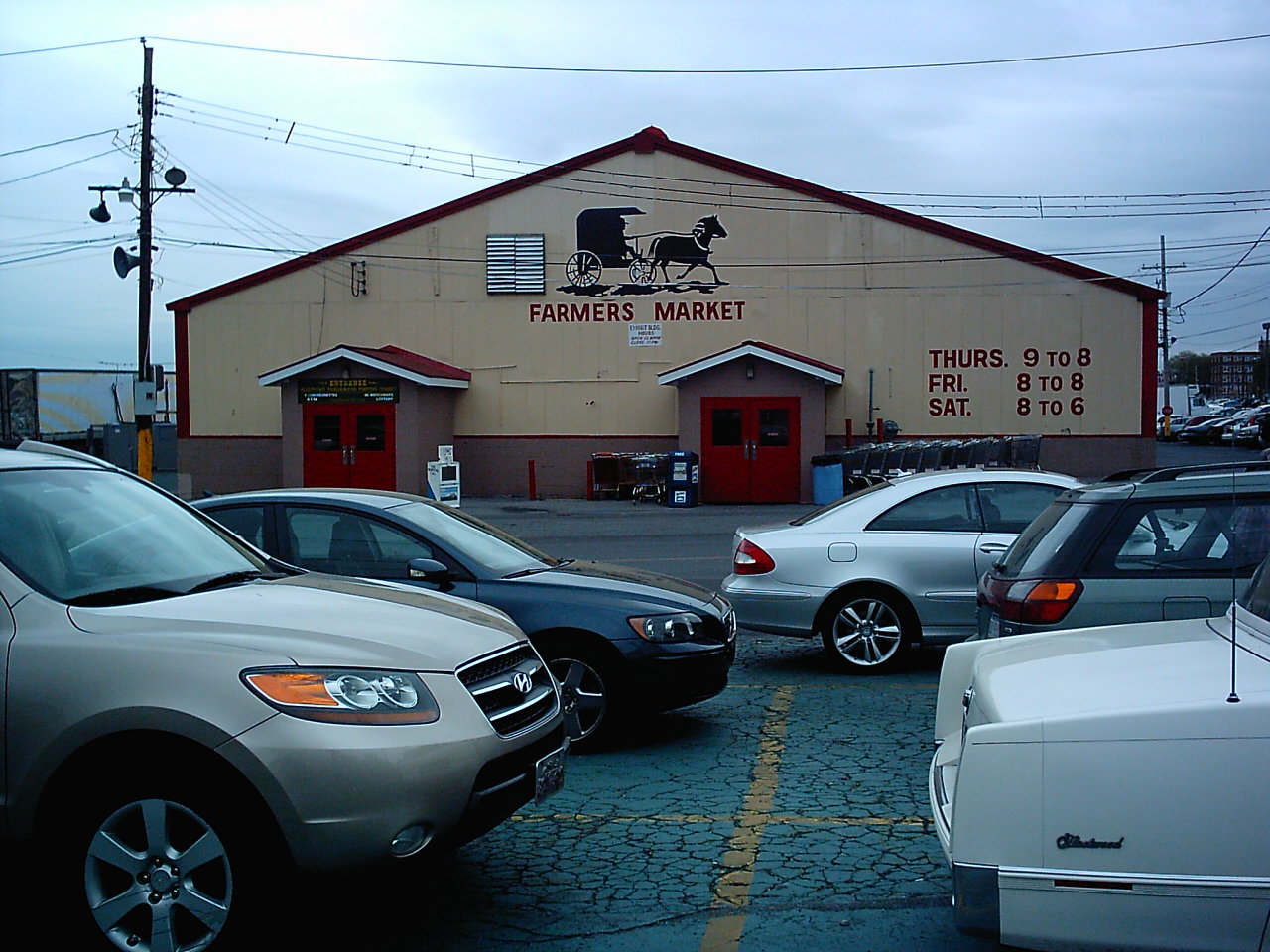 Speaking of which, The Farmer's Market has all kinds of great food. As you can see, their hours are quite clearly posted.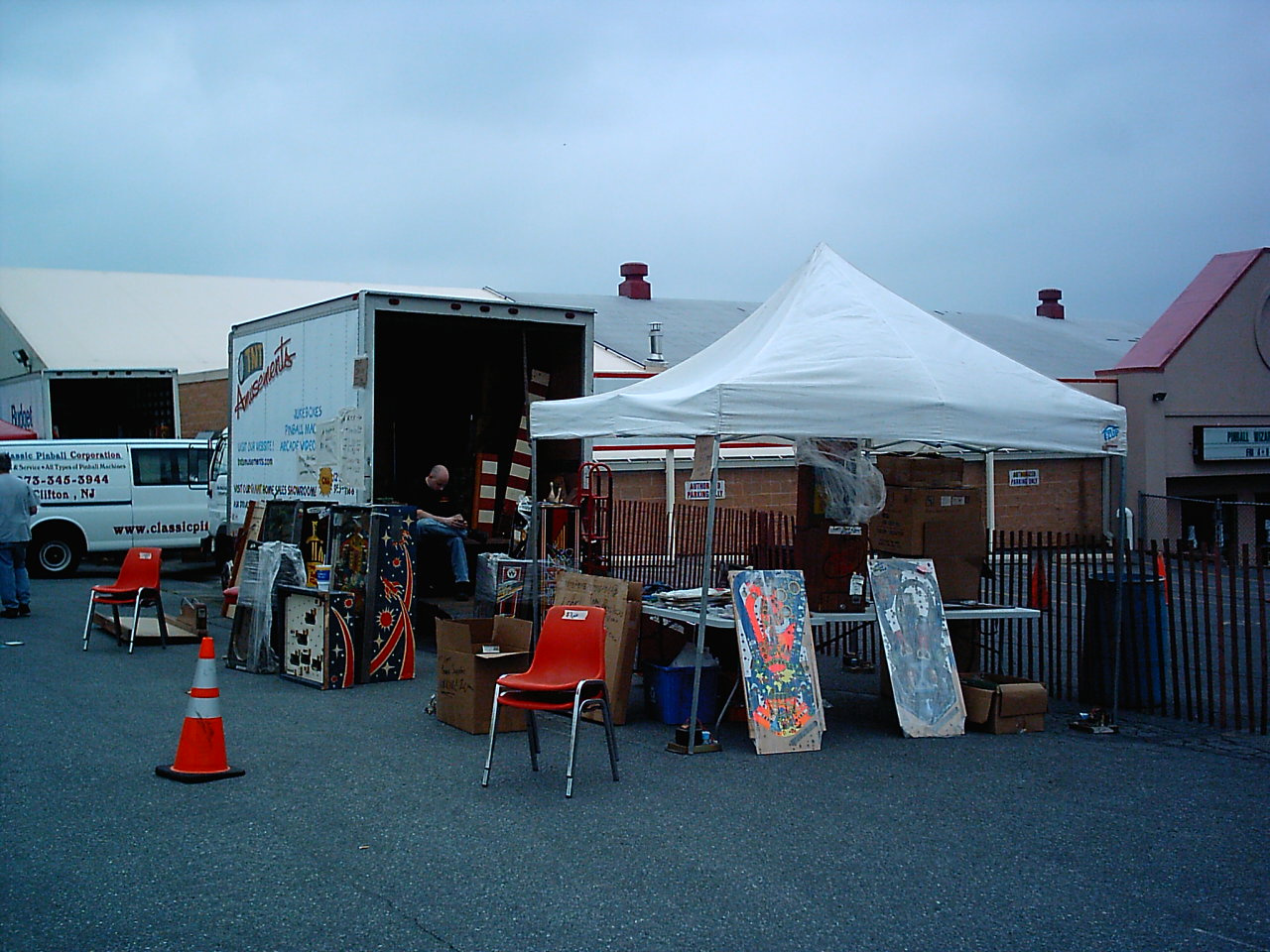 TNT Amusements, located in Southampton, PA, was one of the first vendors to arrive.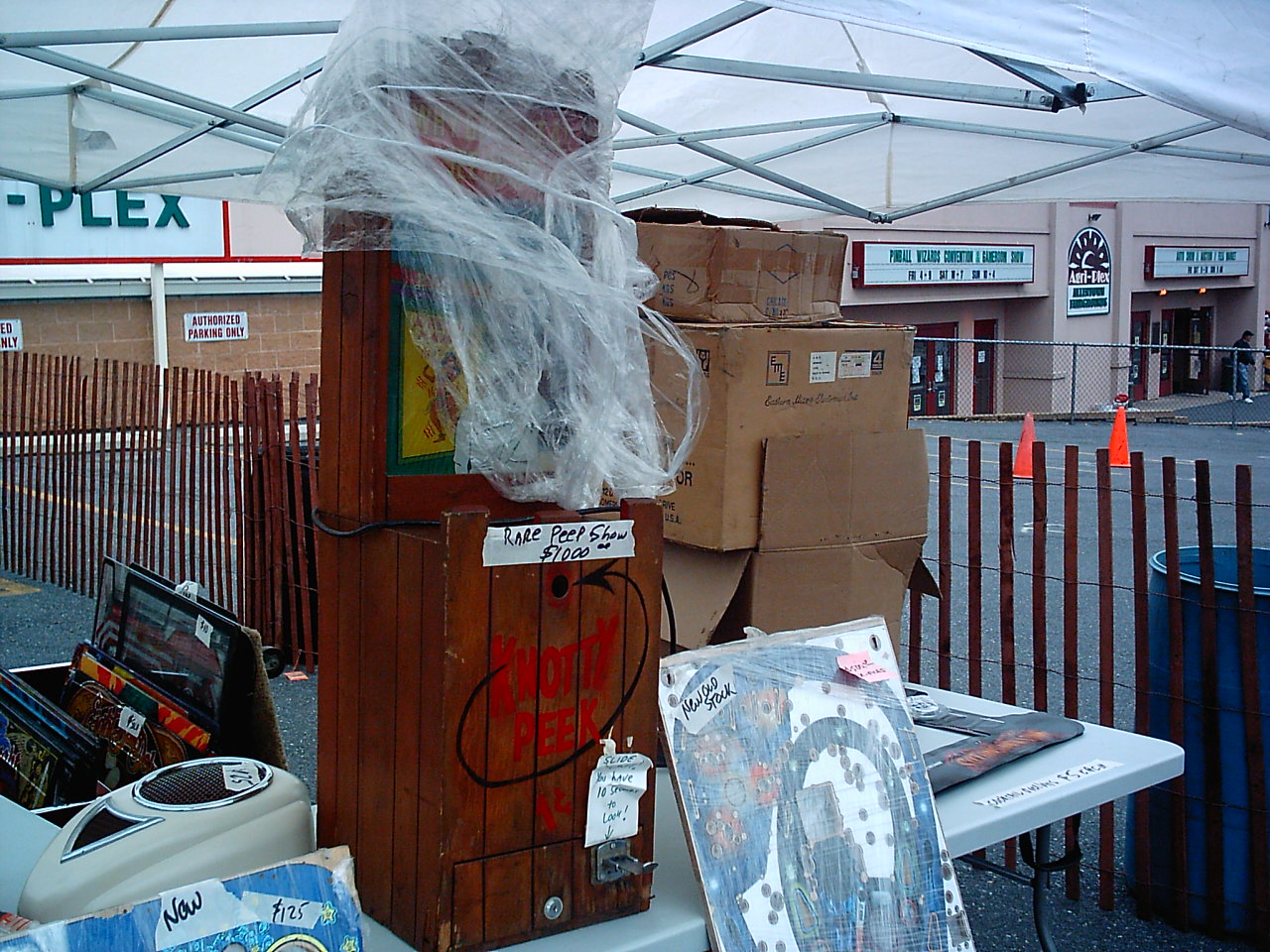 TNT always has some unique items for sale at the show, including...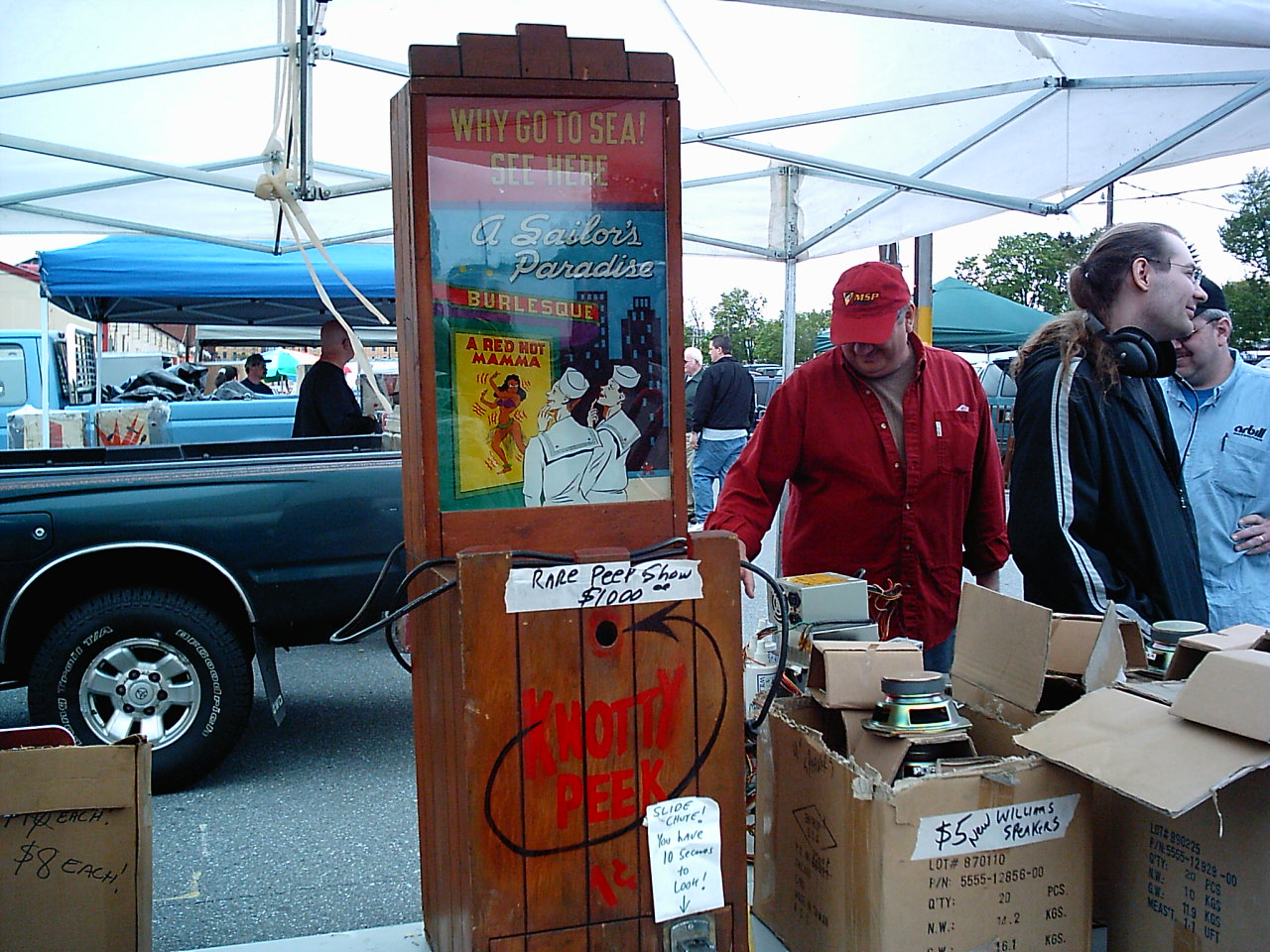 ...this unique vintage coin-op item, which I'm guessing is from the 30's or 40's.
If you know the manufacturer, year, anything about this rarity, please email me.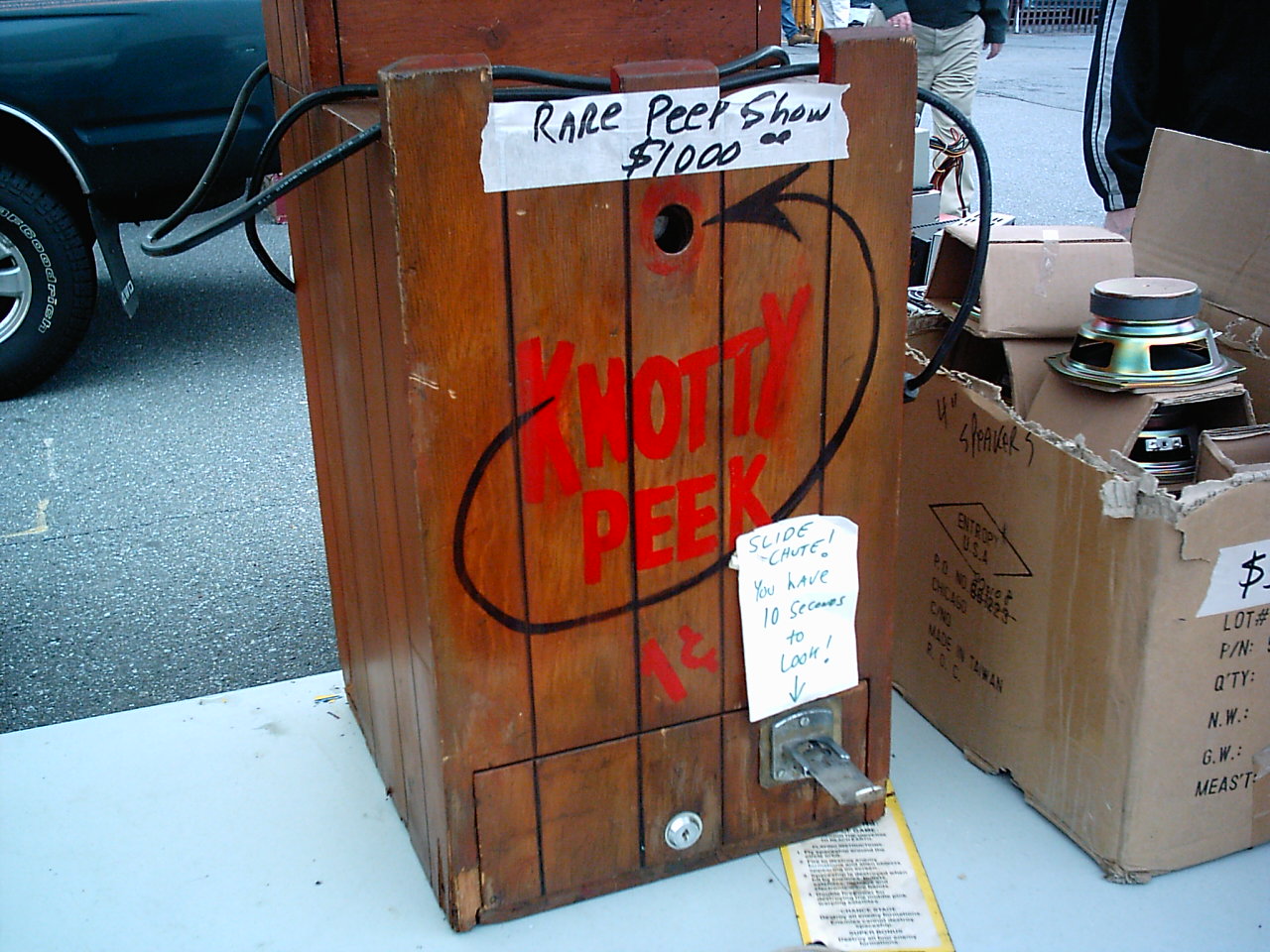 Insert coin here.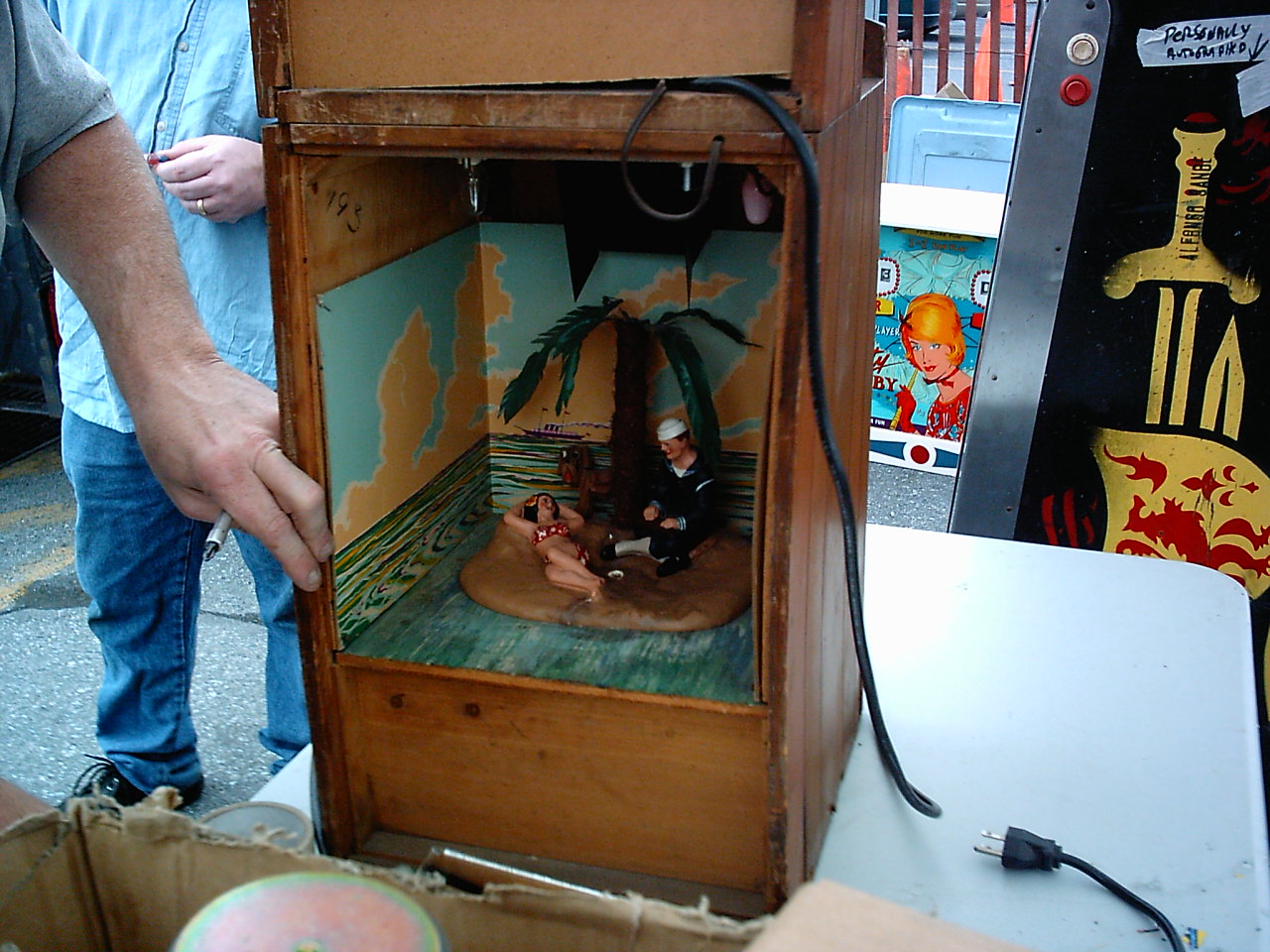 A view of the peep show. Keep in mind, this was sometime around the 40's, so it's nothing too graphic.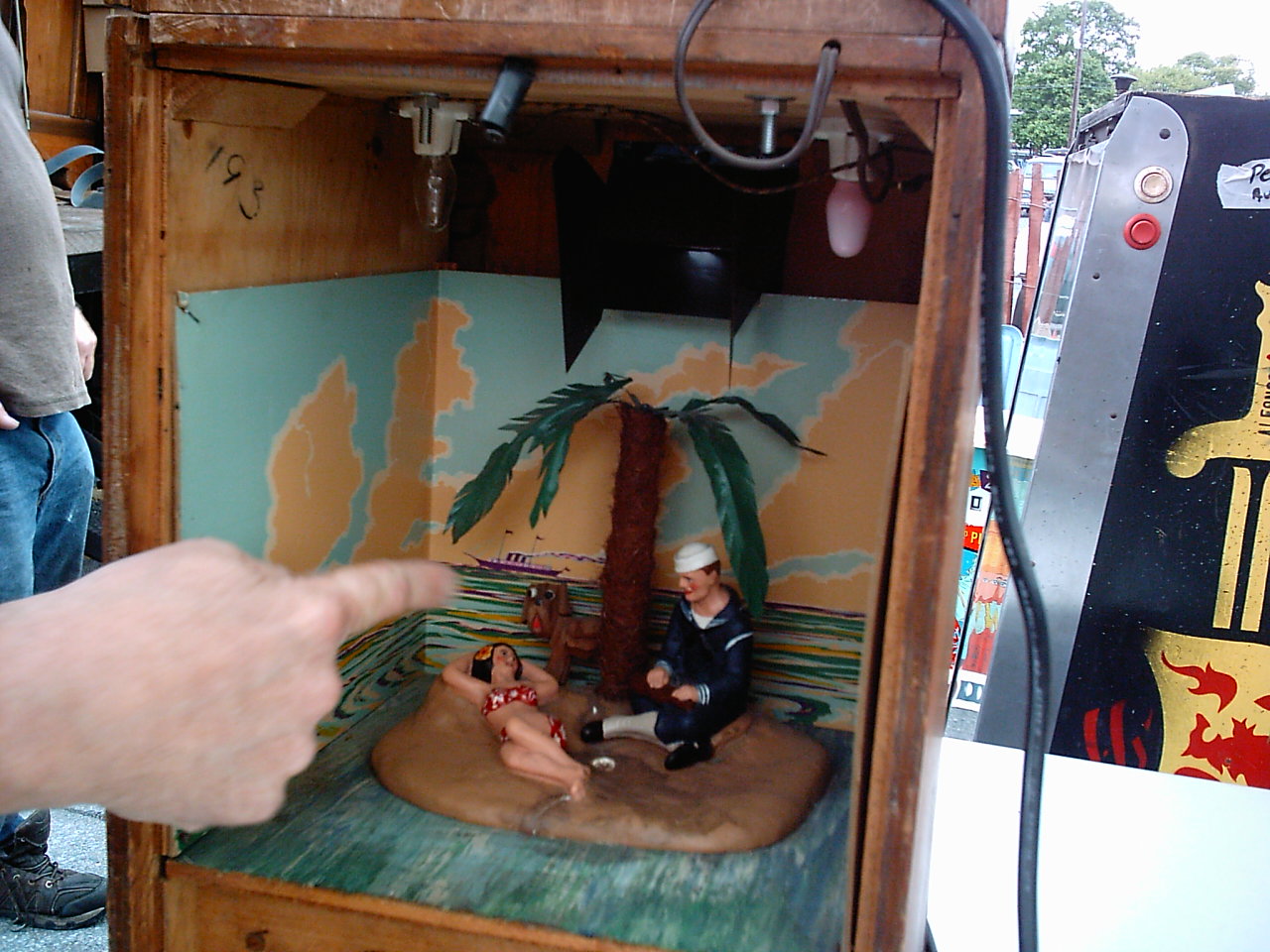 Here's a closer look at the back of this unique coin-op collectible.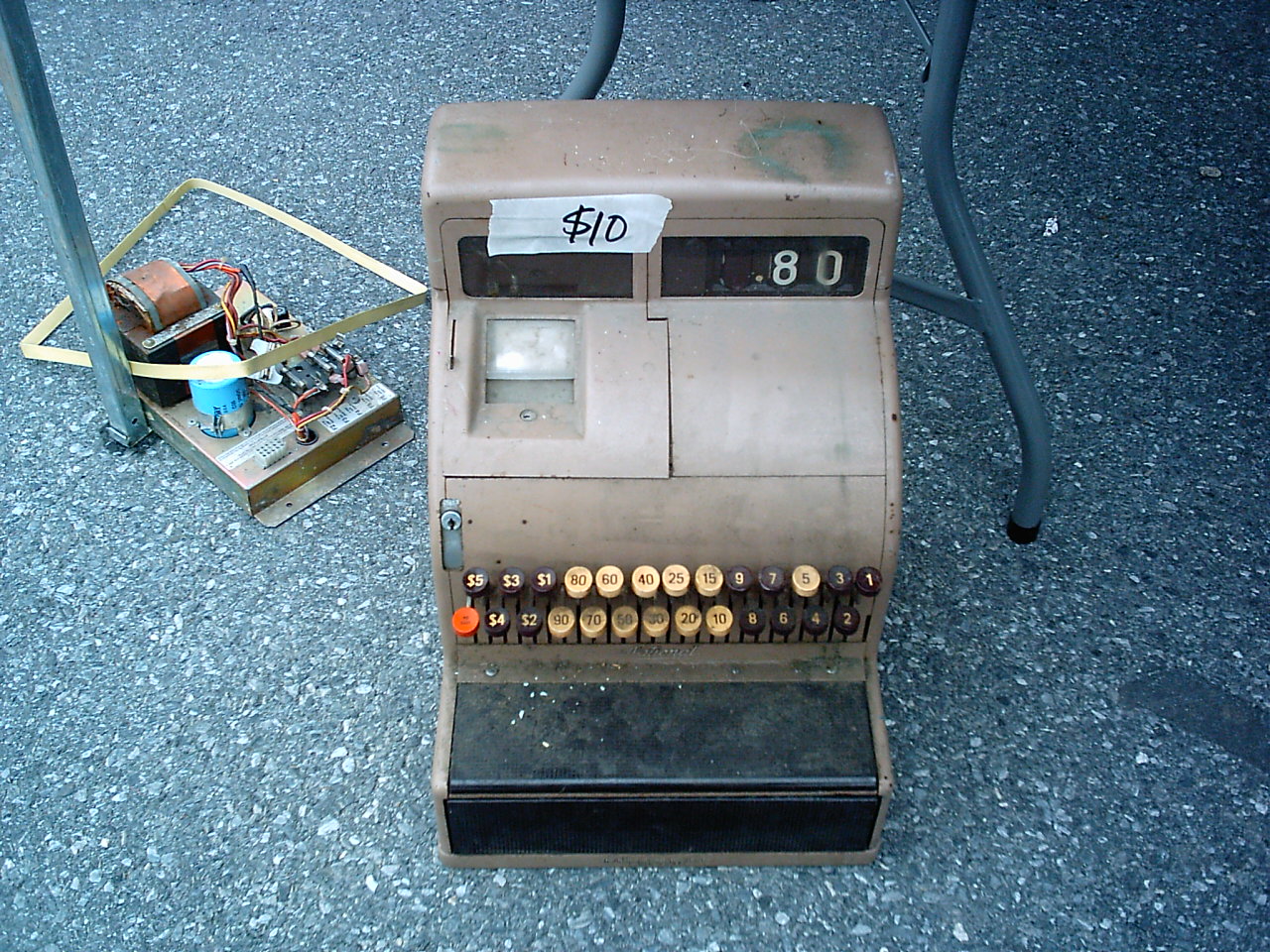 I bought this "National" cash register, unshopped, but working, for just $10. I'm guessing it's from the late 60's.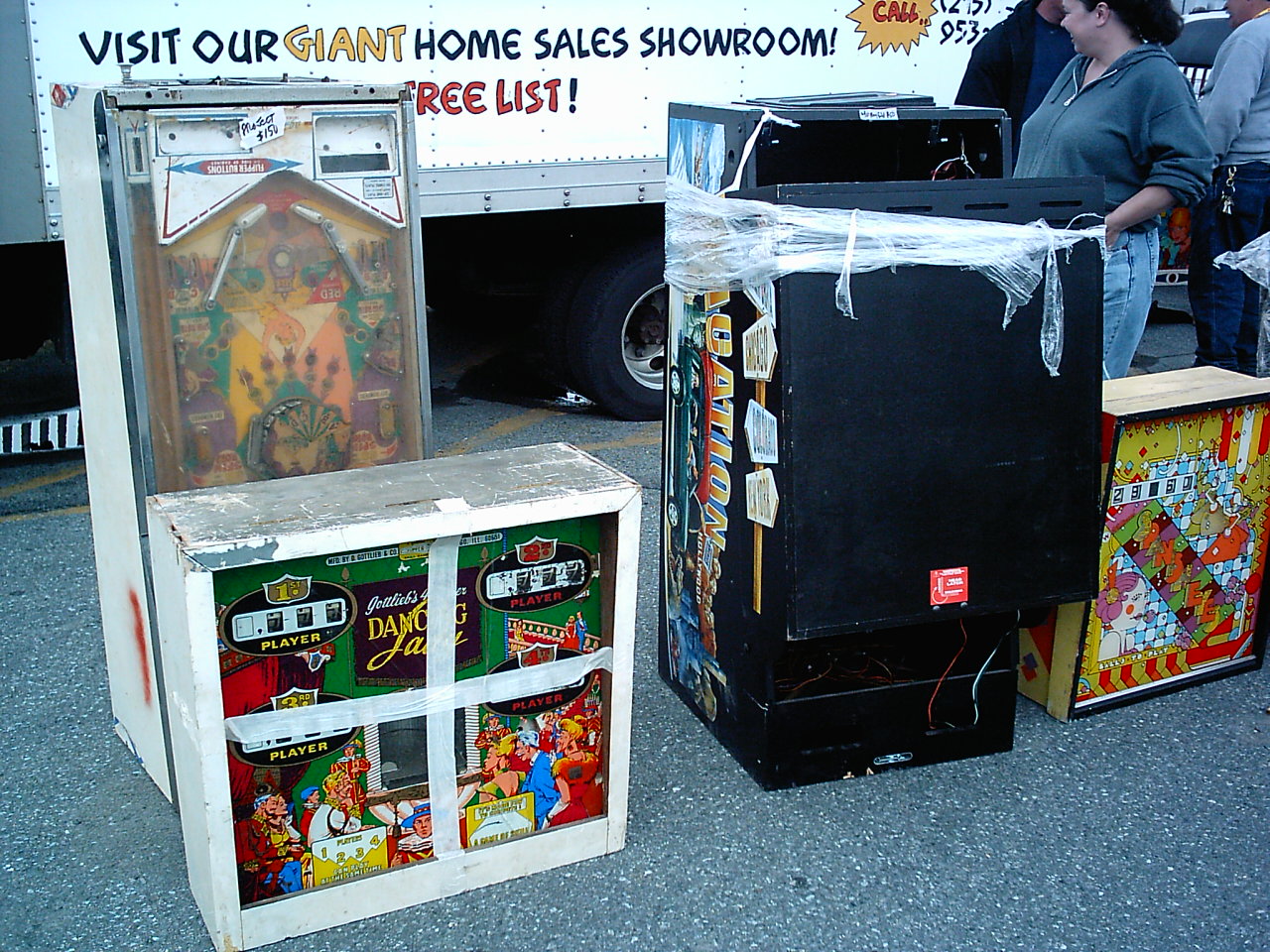 Other stuff for sale at TNT's booth included, pin projects...
and some new playfields, including Alvin G's "Al's Garage Band Goes On A World Tour," and Sega's "X-Files."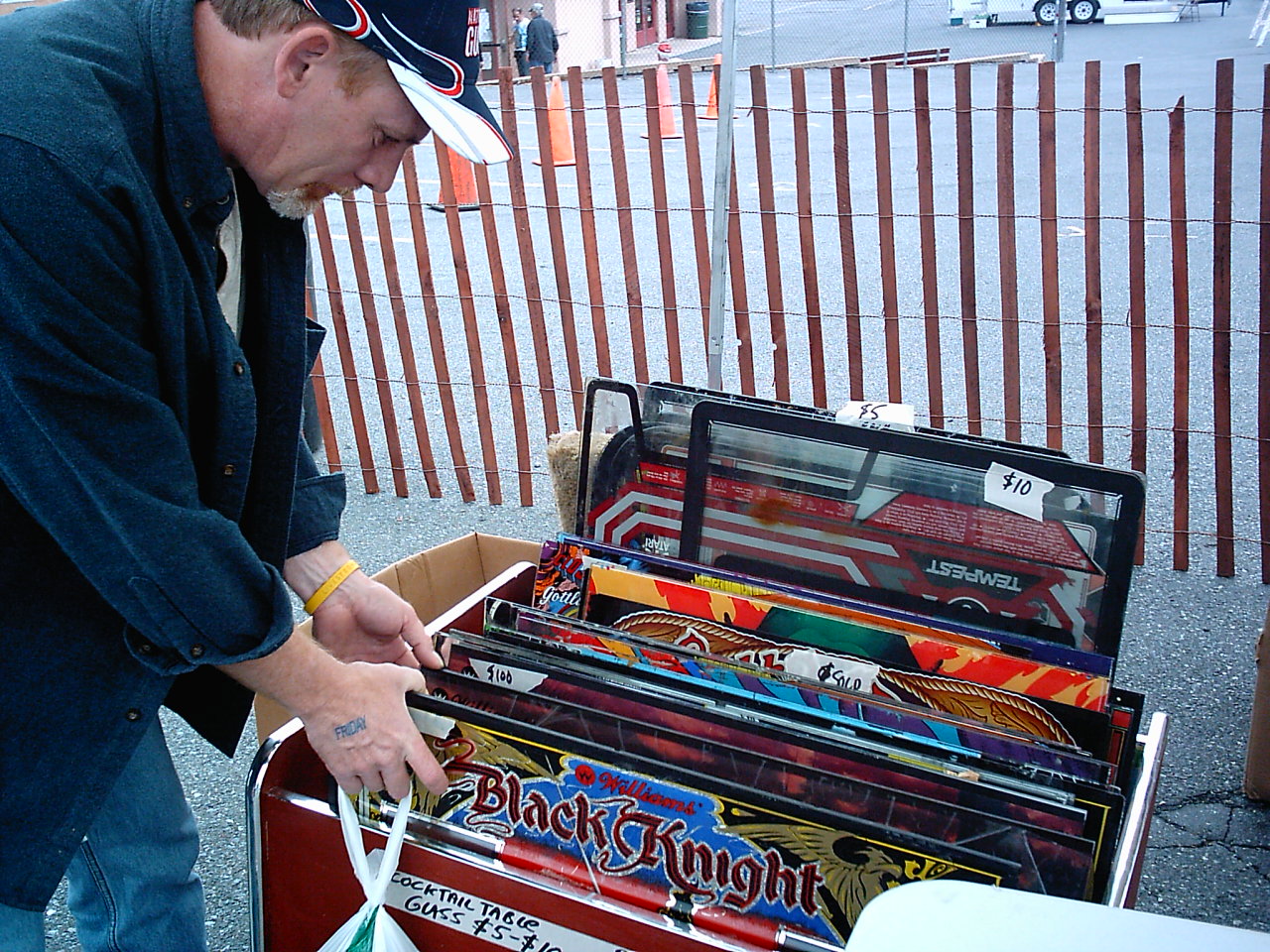 TNT also had for sale some assorted pinball backglasses and videogame stuff...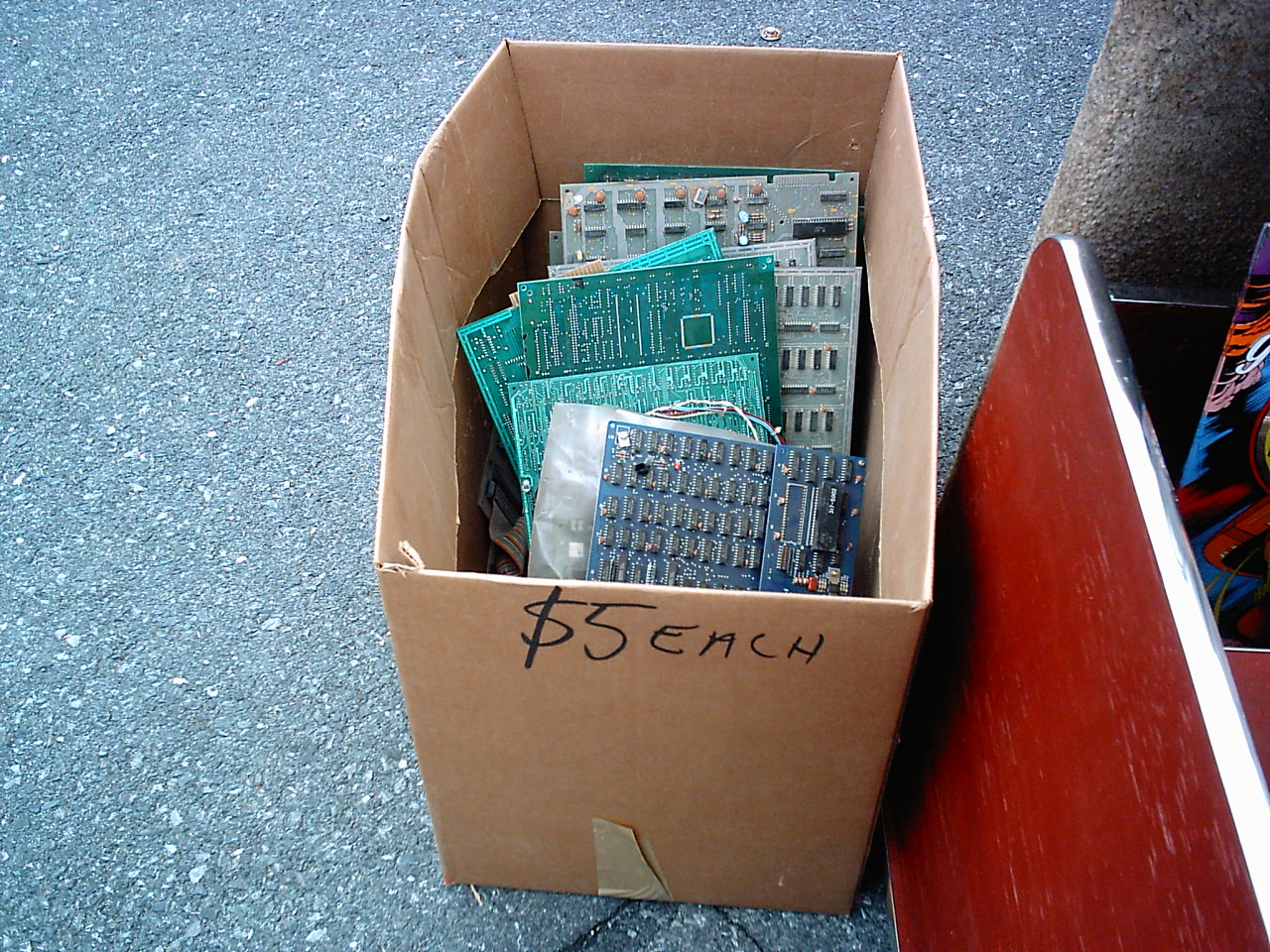 ...including some assorted videogames boards, priced to sell.

BACK TO PINGEEK.COM
PAGE 2