The Allentown Pinball Wizards Convention 2009
CLICK ON ANY PIC TO ENLARGE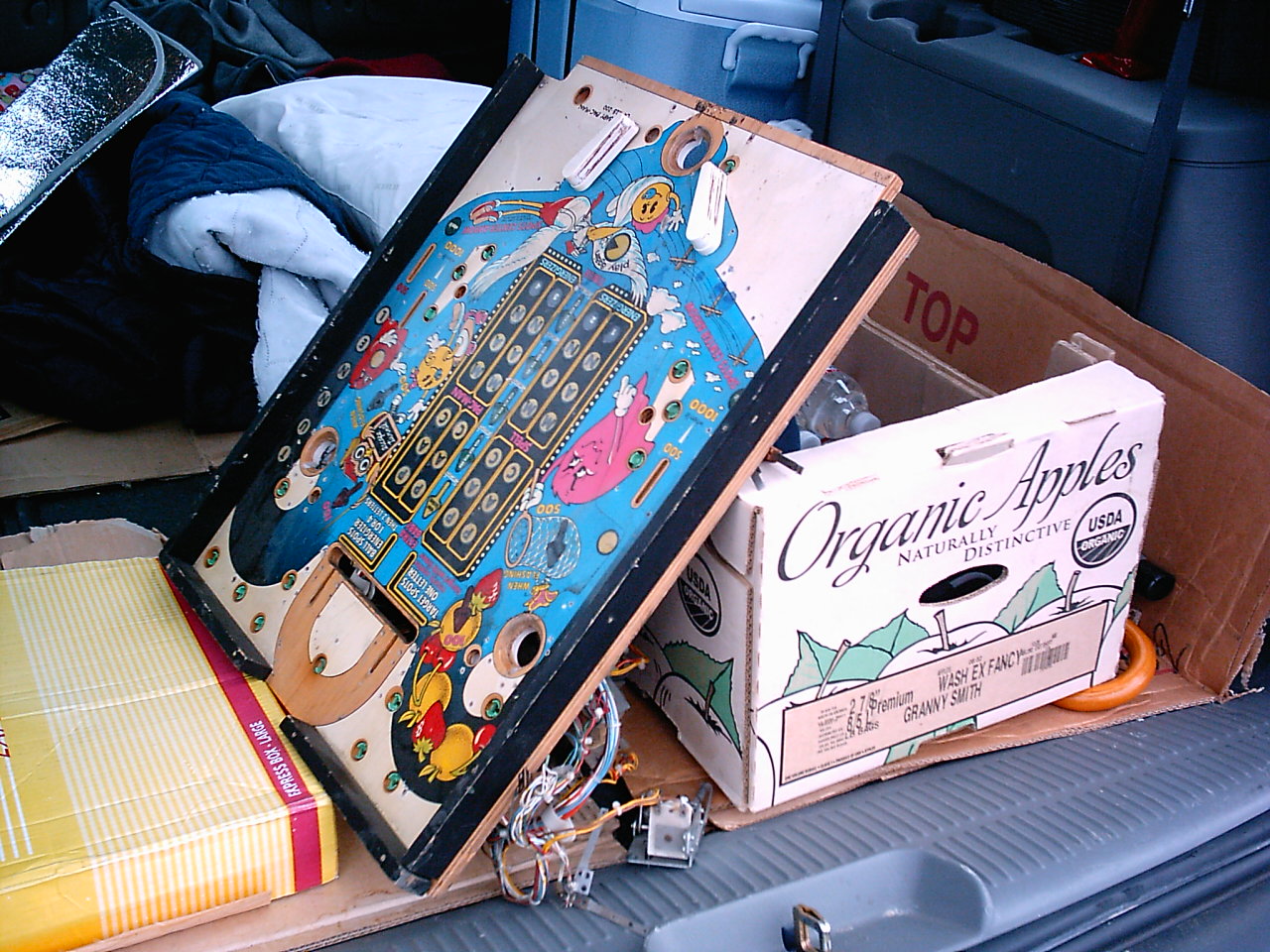 This Baby Pac-Man playfield was just $10. Here it is in my van.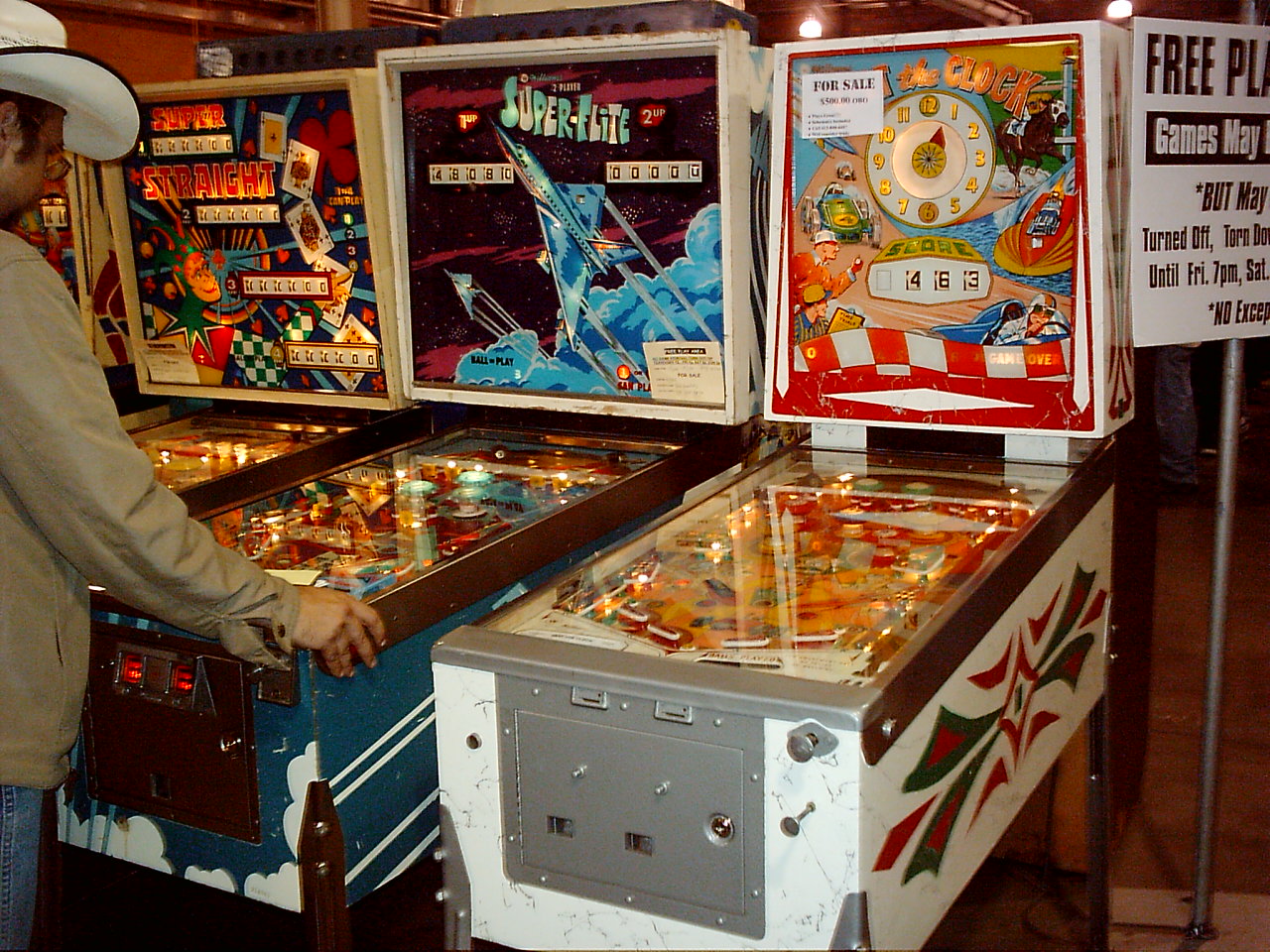 Inside the show, I spotted this really cool Williams' reverse wedgehead, called "Beat The Clock."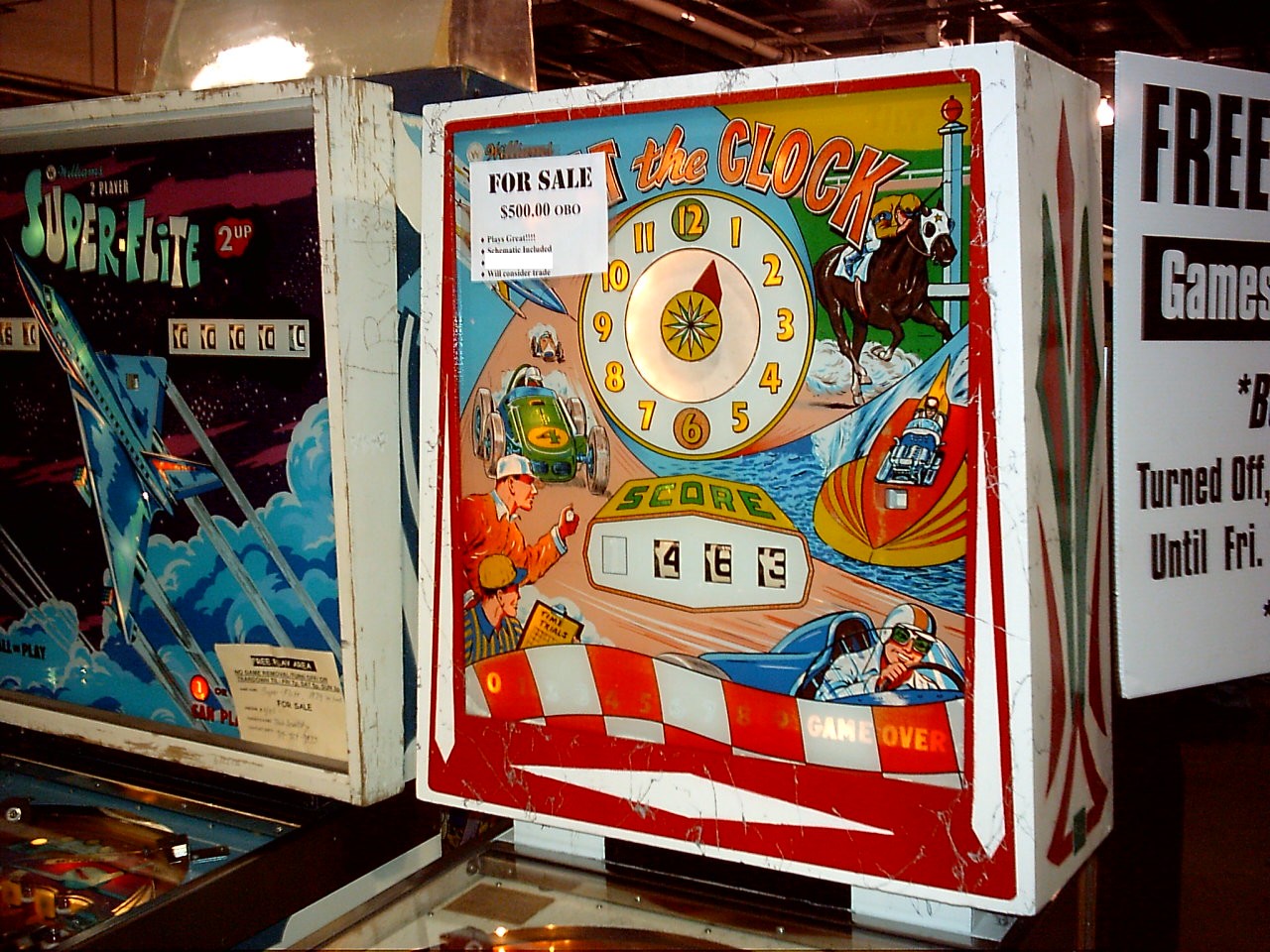 This pin was actually in the flea market the year before at this show as a project.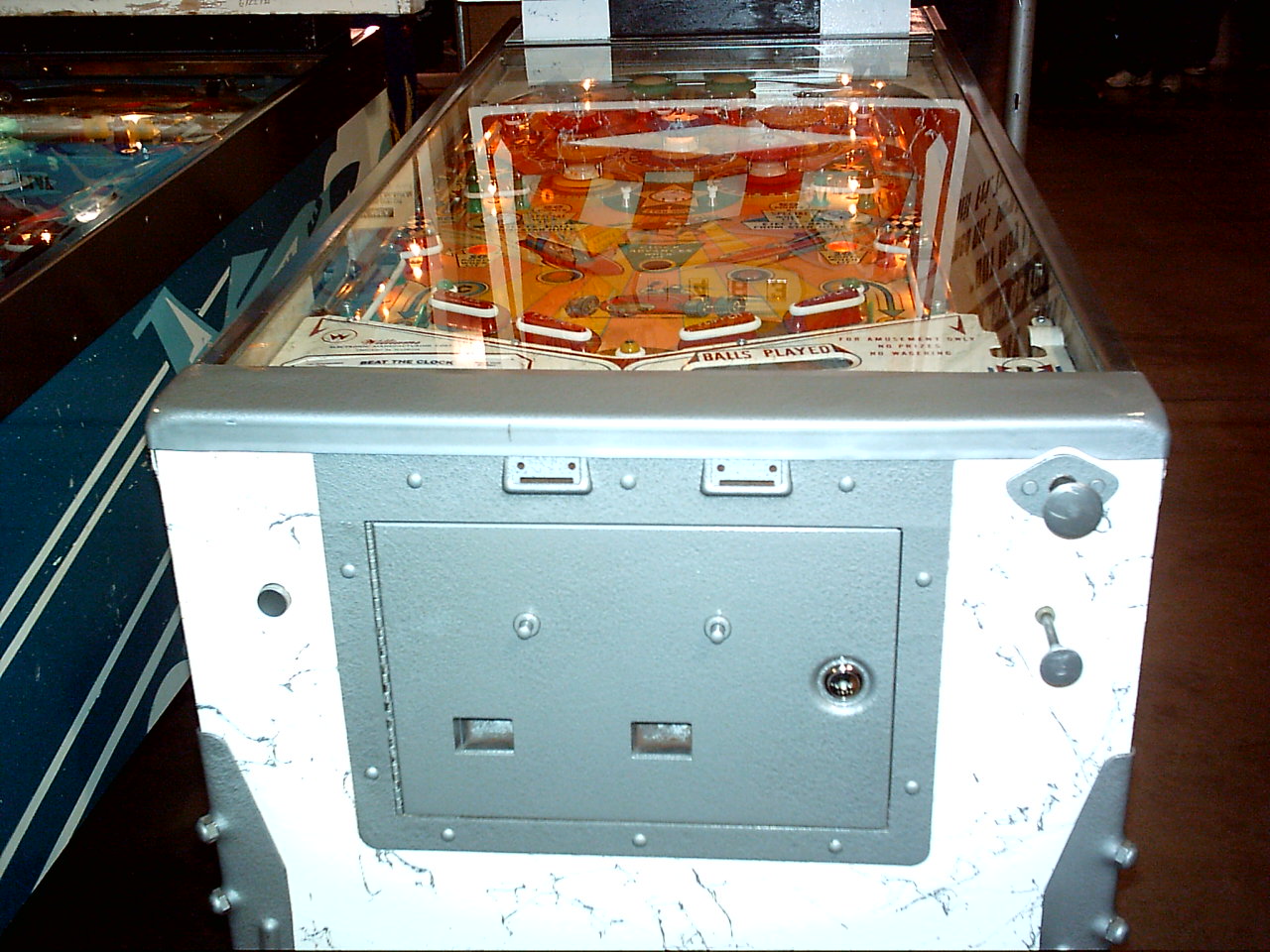 This year, here it was, plug and play, and repainted, but still the first working example I have seen of this title.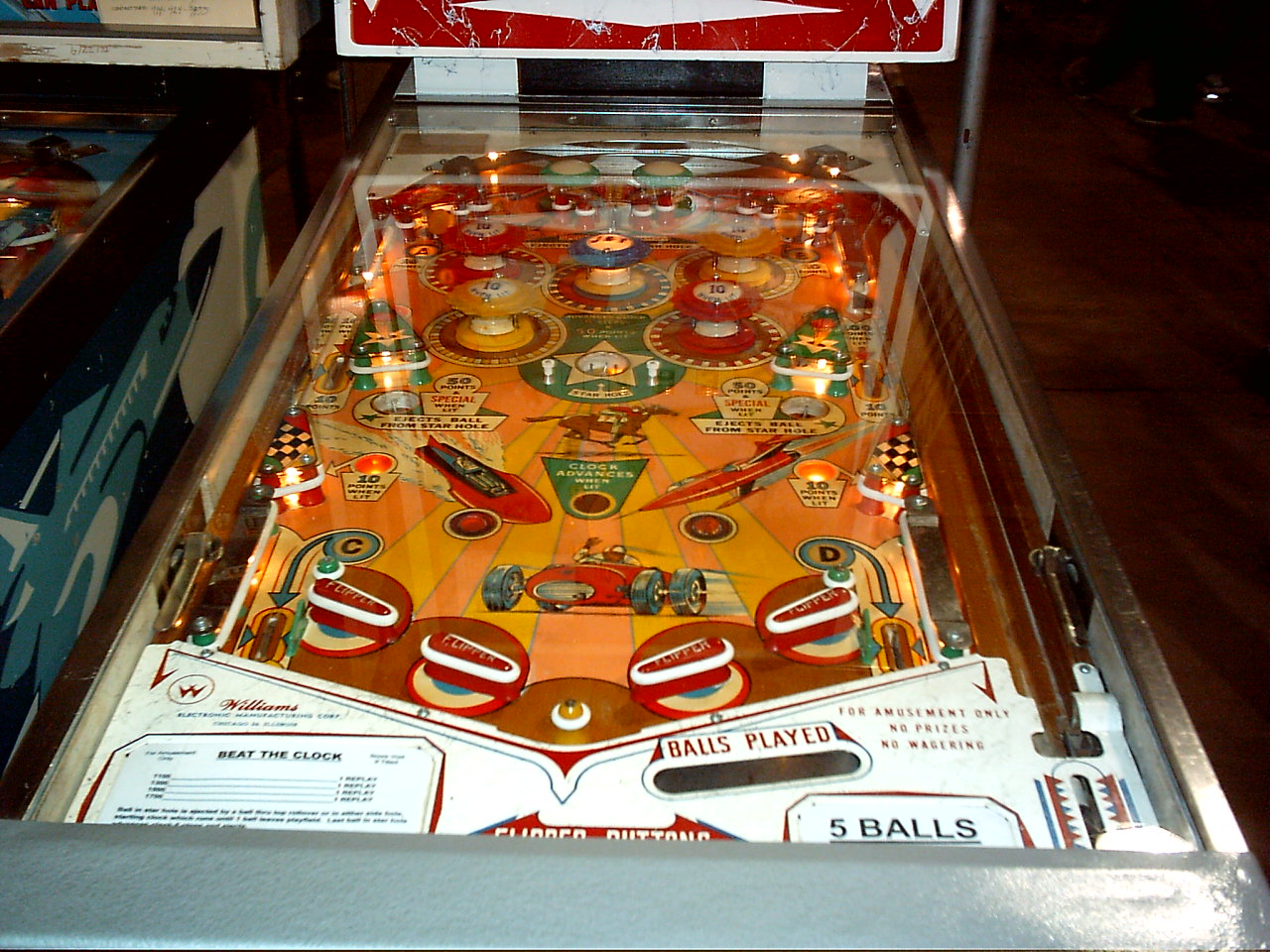 The lockbar was originally missing on this pin, so the owner improvised. The playfield was in great shape though. This game by the way, features two ball multiball.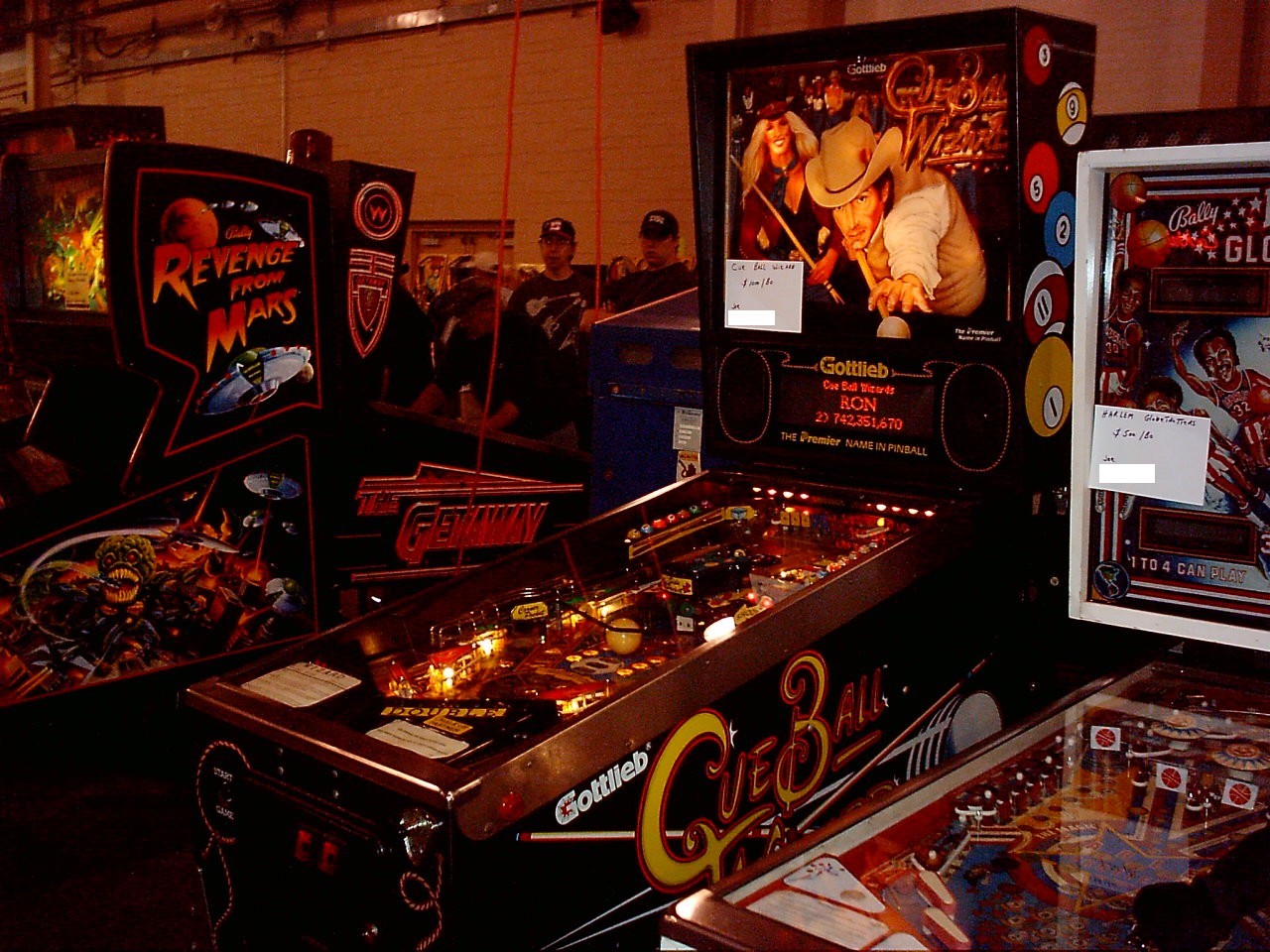 I used to play "Cue Ball Wizard" at a local laundrymat a few years ago.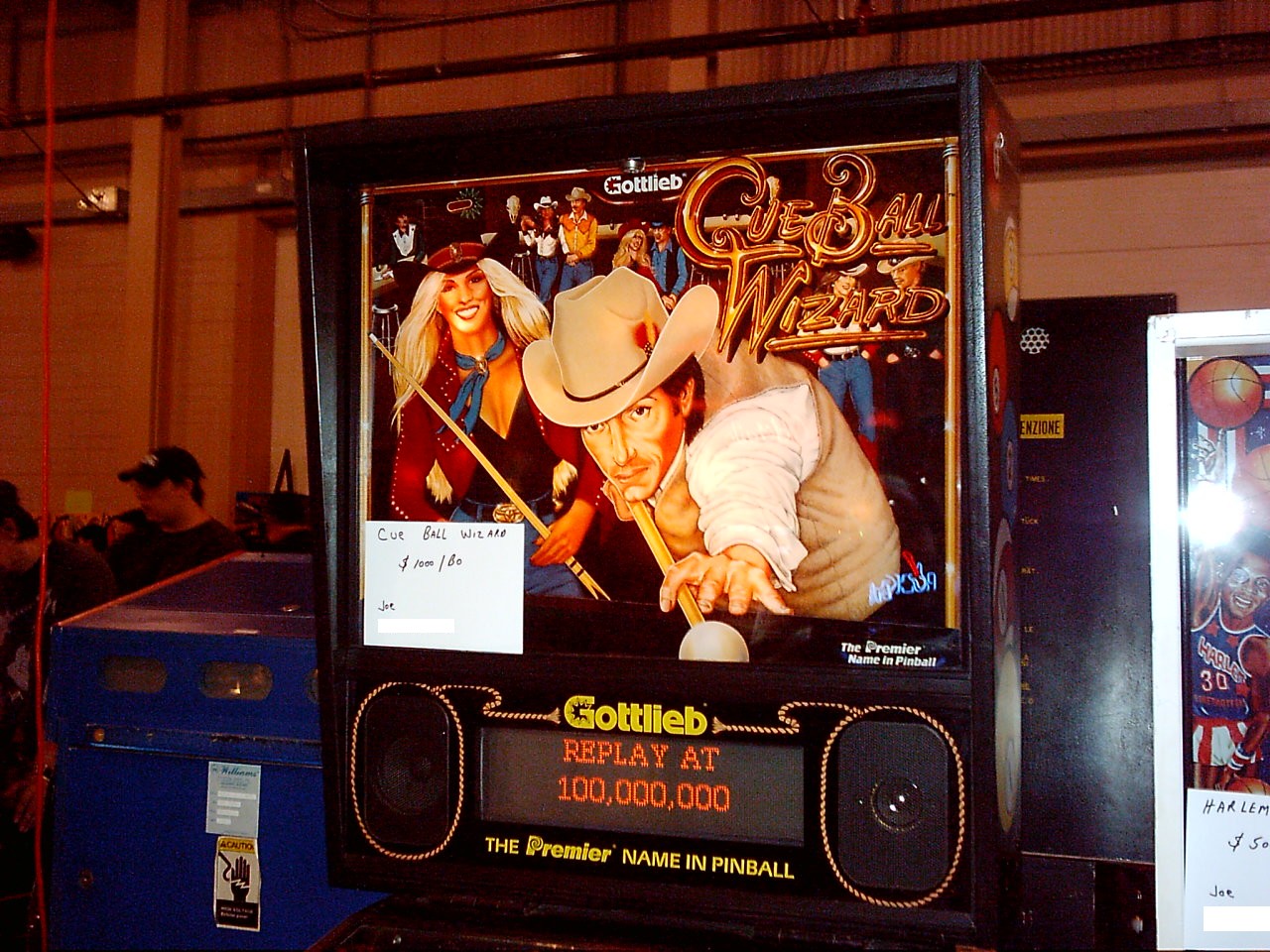 At $1,000 or best offer, it didn't last long.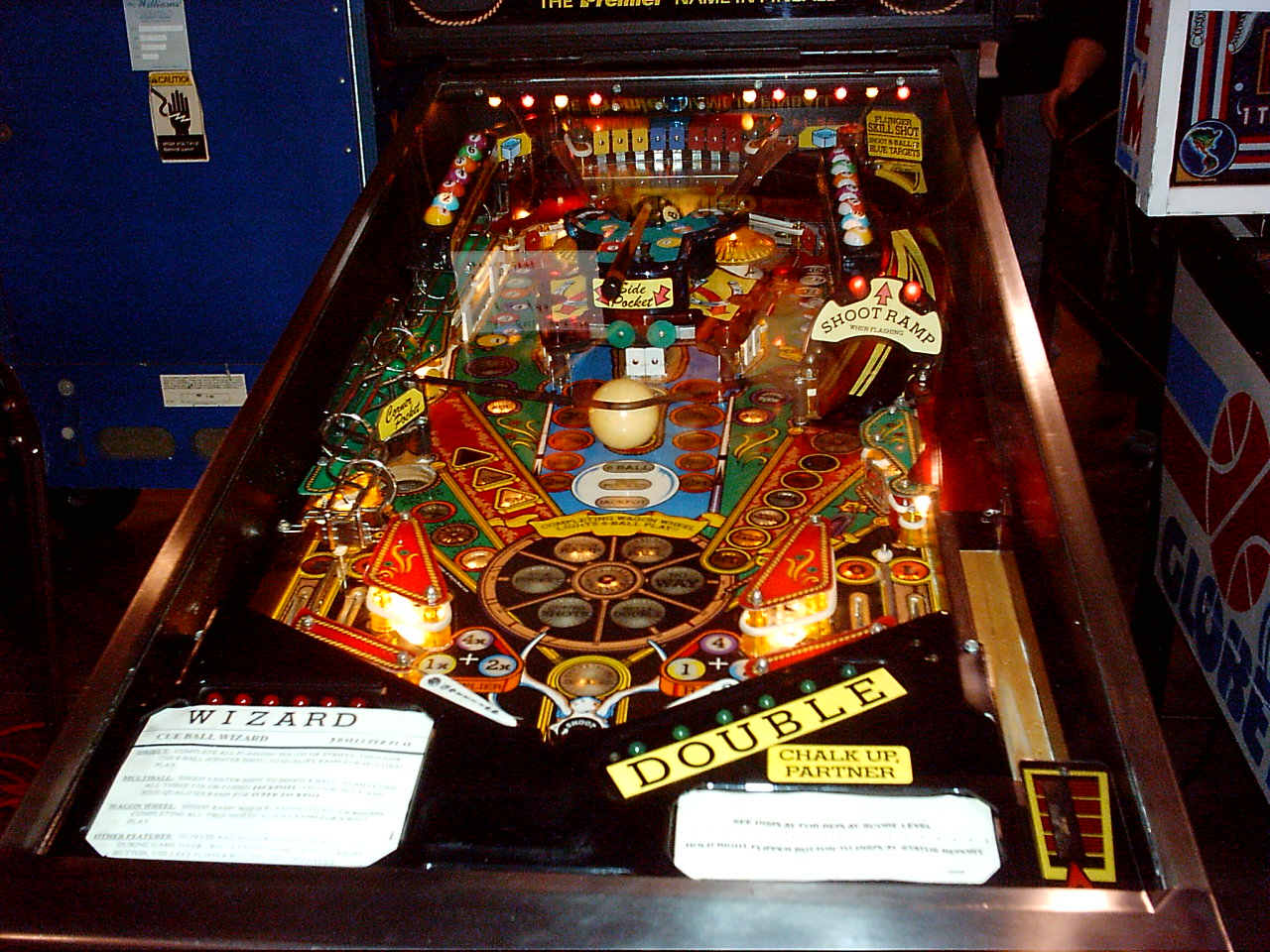 This game resembles "Eight Ball Deluxe" somewhat. There were actually two of these for sale this year at the show, plug and play.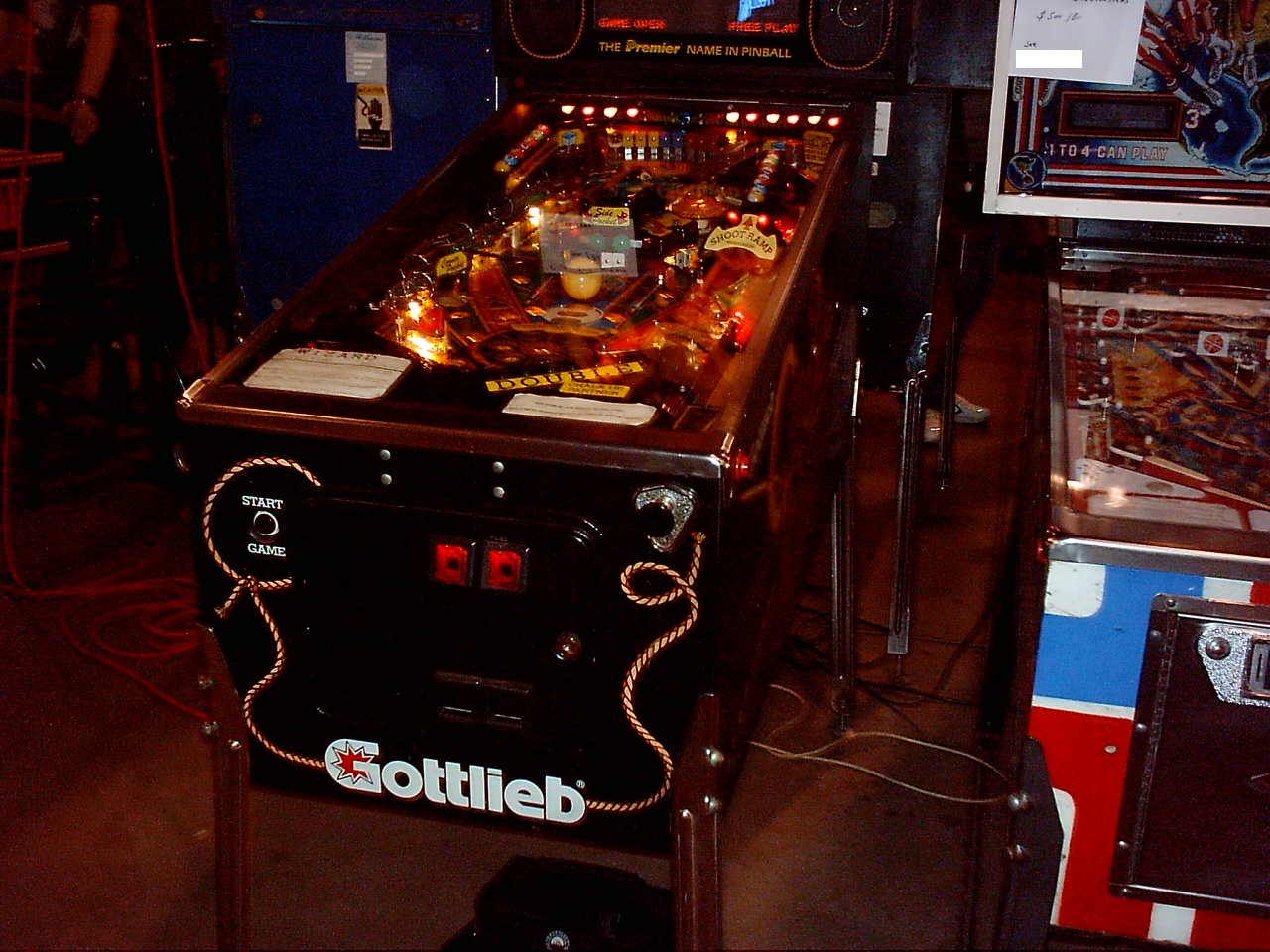 Here's a shot of the cabinet.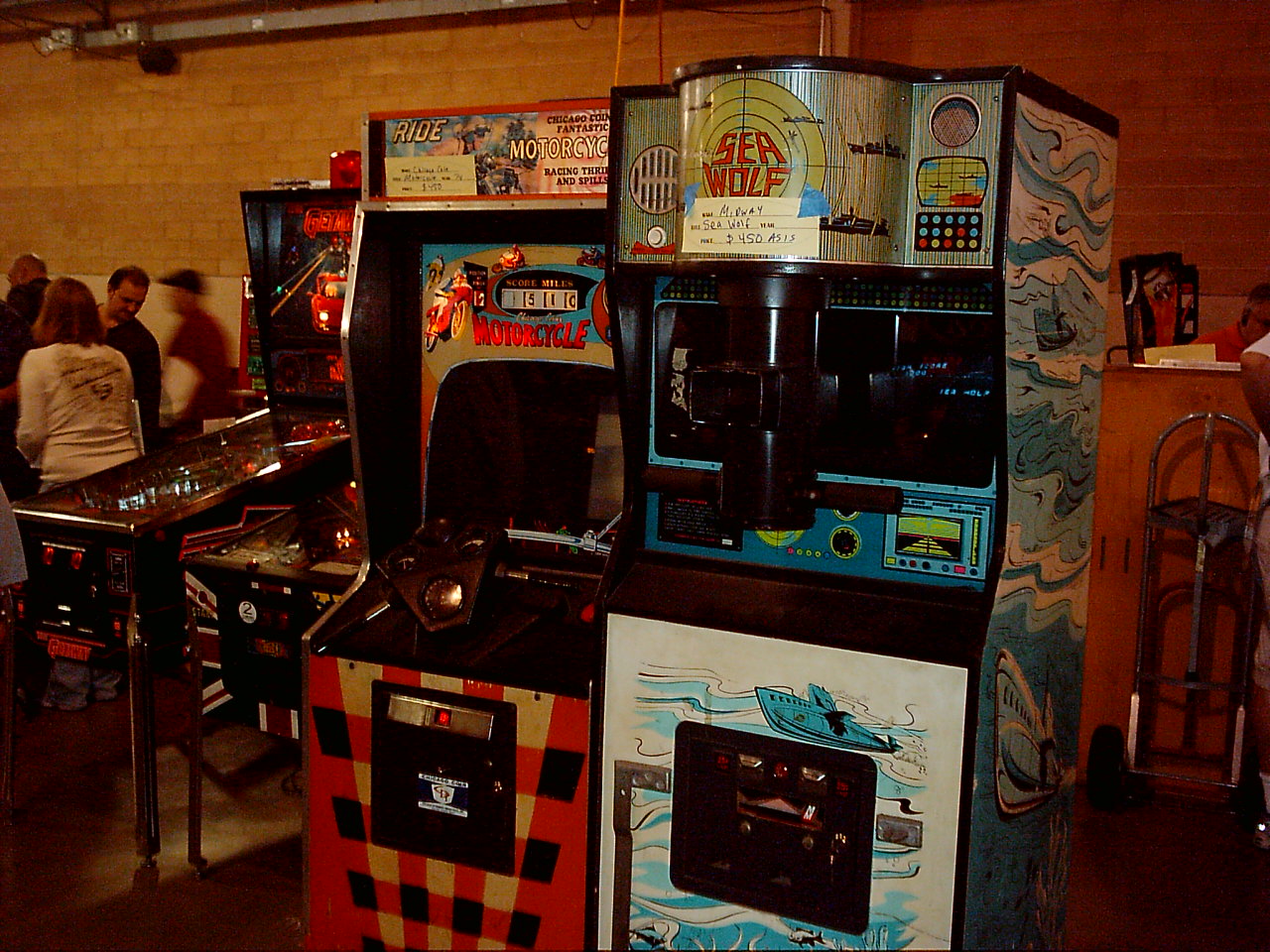 I played both of these classics at some Coney Island arcades when I was a kid. What a treat it was to see these again. If you ever decide to buy a "Motorcycle" game, make sure it has the topper, as these are often missing and very difficult to find.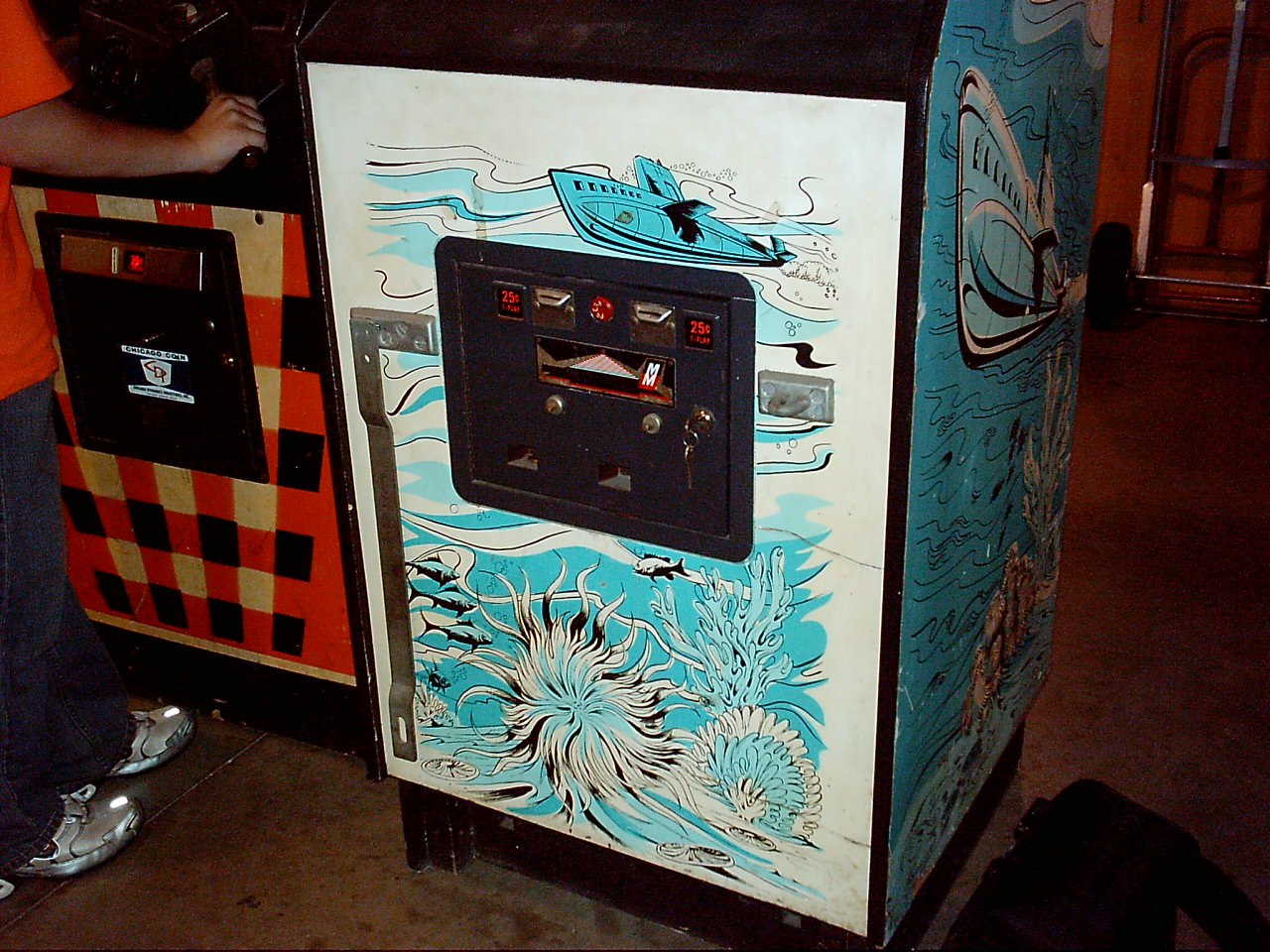 Here's a closer look at "Sea Wolf's" cabinet. There's an updated version of "Sea Wolf" that was made by Coastal Amusements in 2008, and while it's also cool, there's nothing like the original.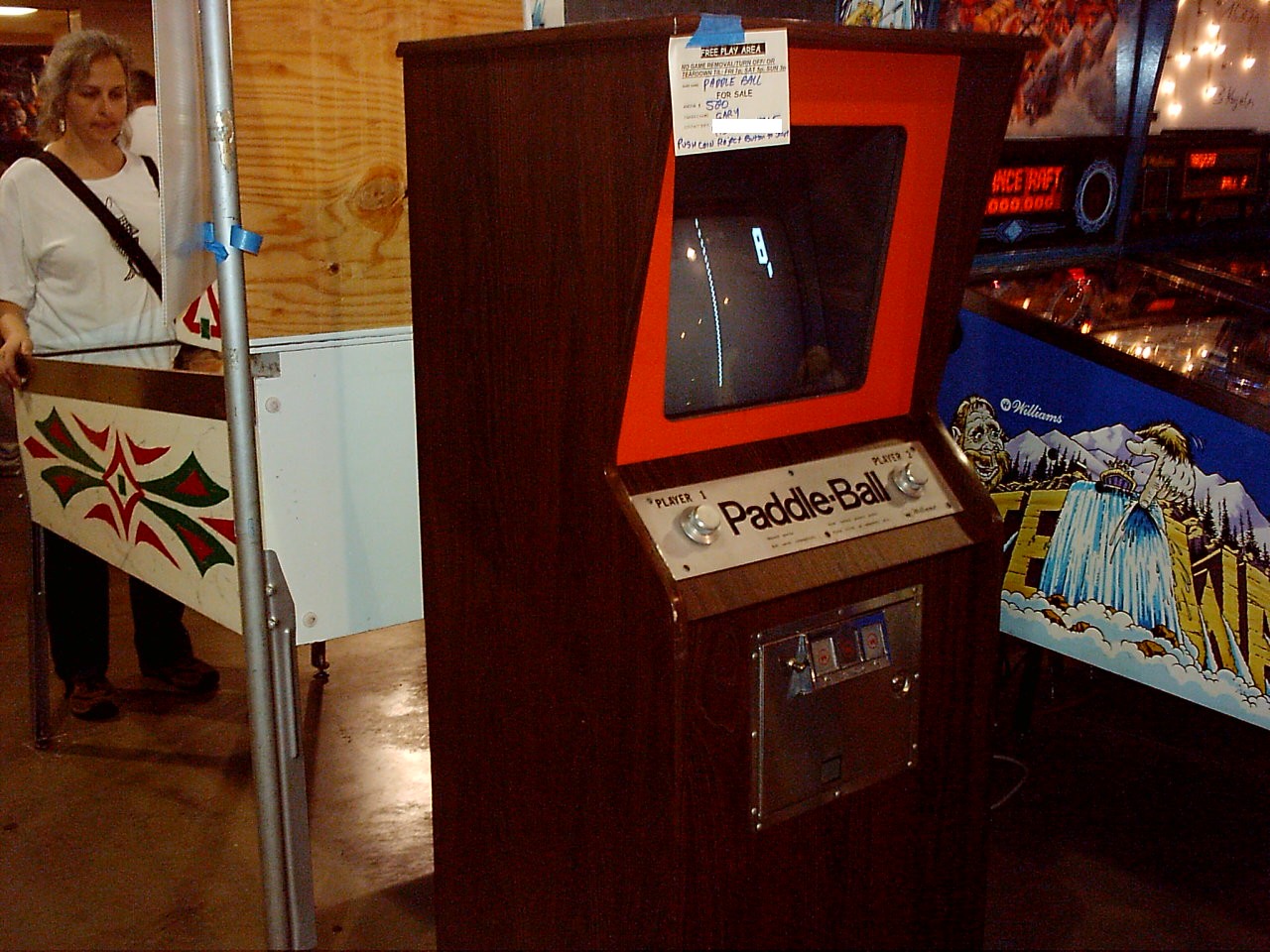 Here's a variation of "Pong," made by Williams, and probably quite rare.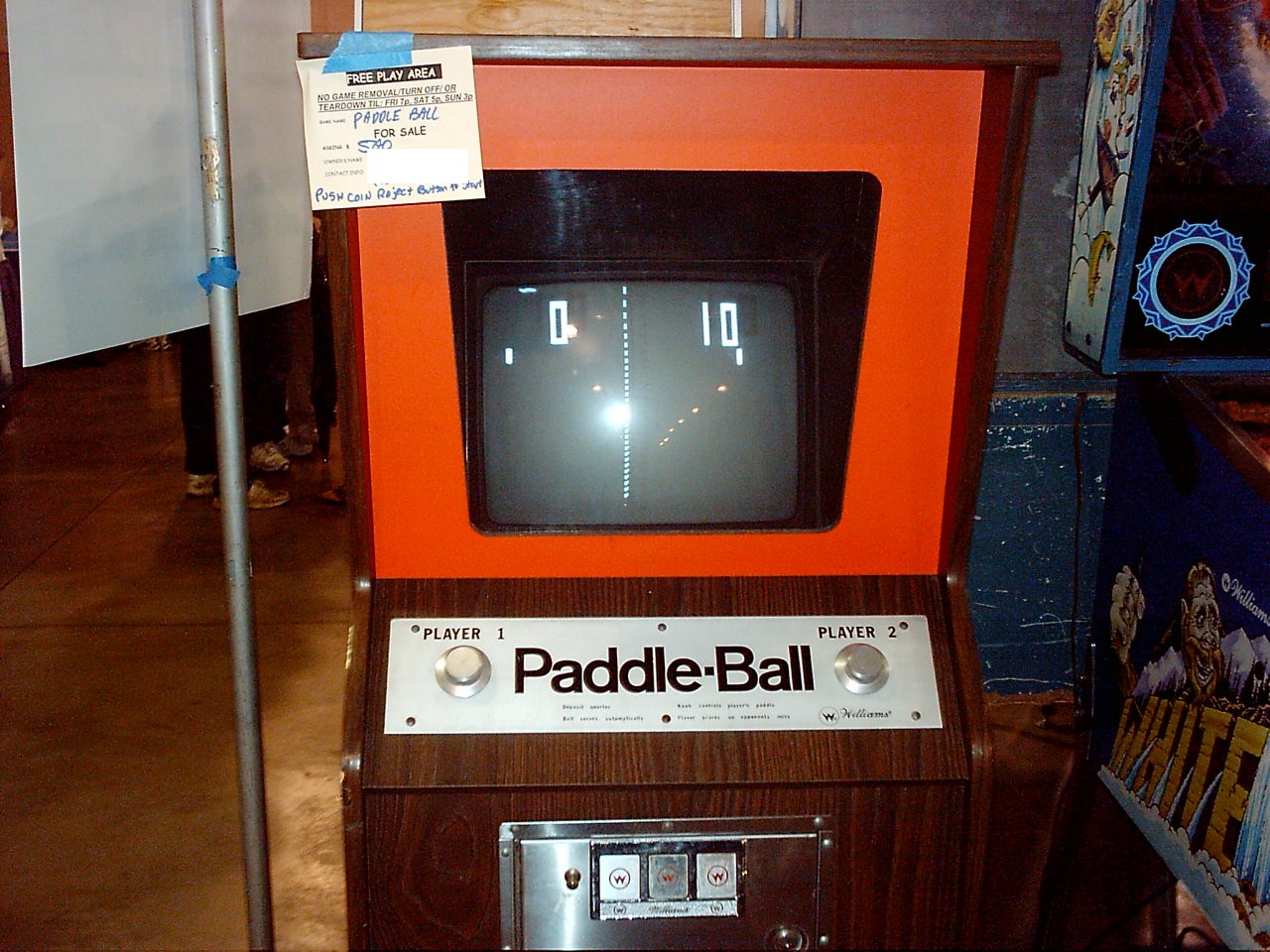 It was for sale, plug and play, $500.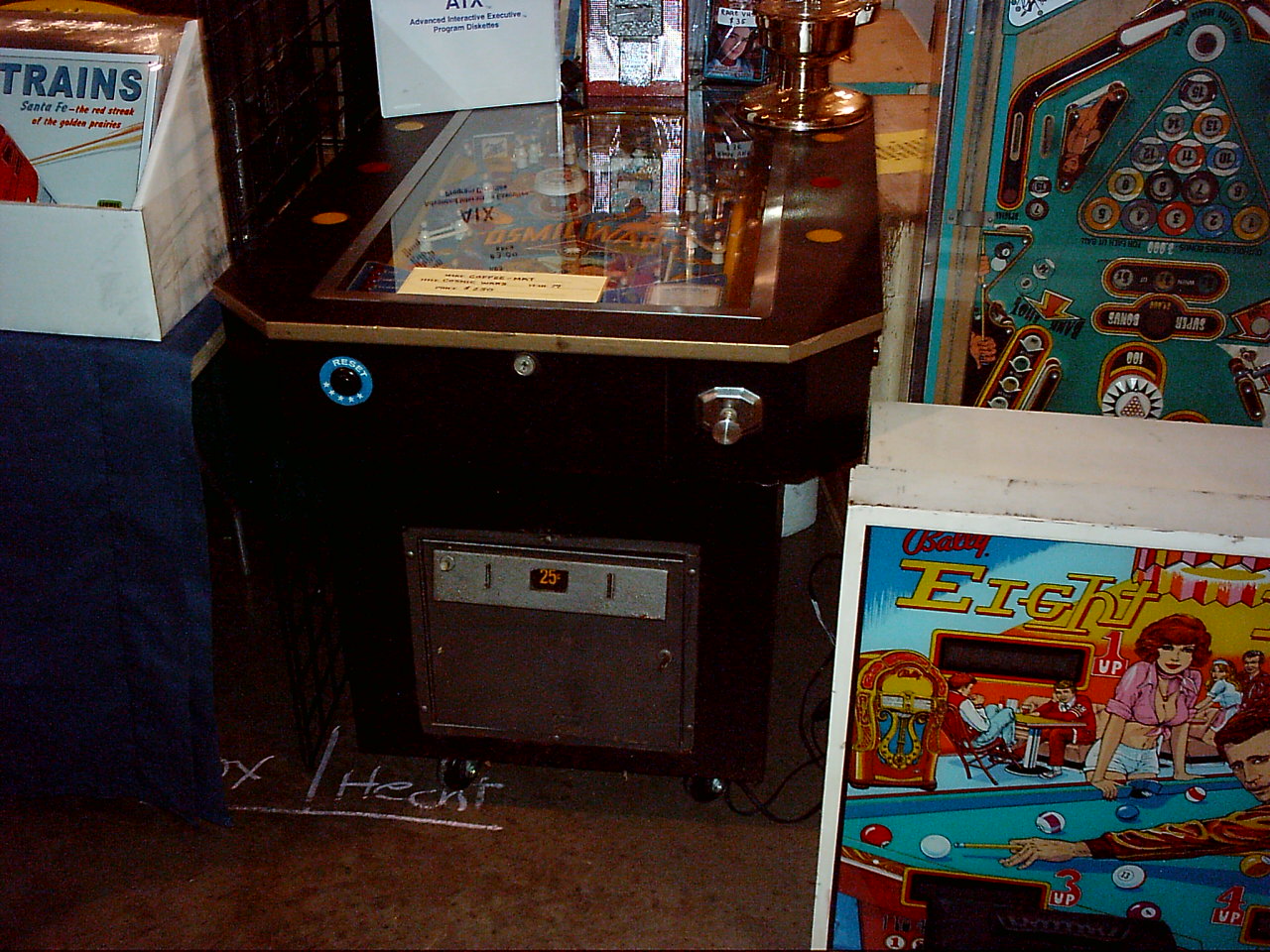 Also for sale inside the show was this 1979 "Cosmic Wars" cocktail pin, made by Coffee-Mat, a company that was based out of Kenilworth, New Jersey, according to The Internet Pinball Database.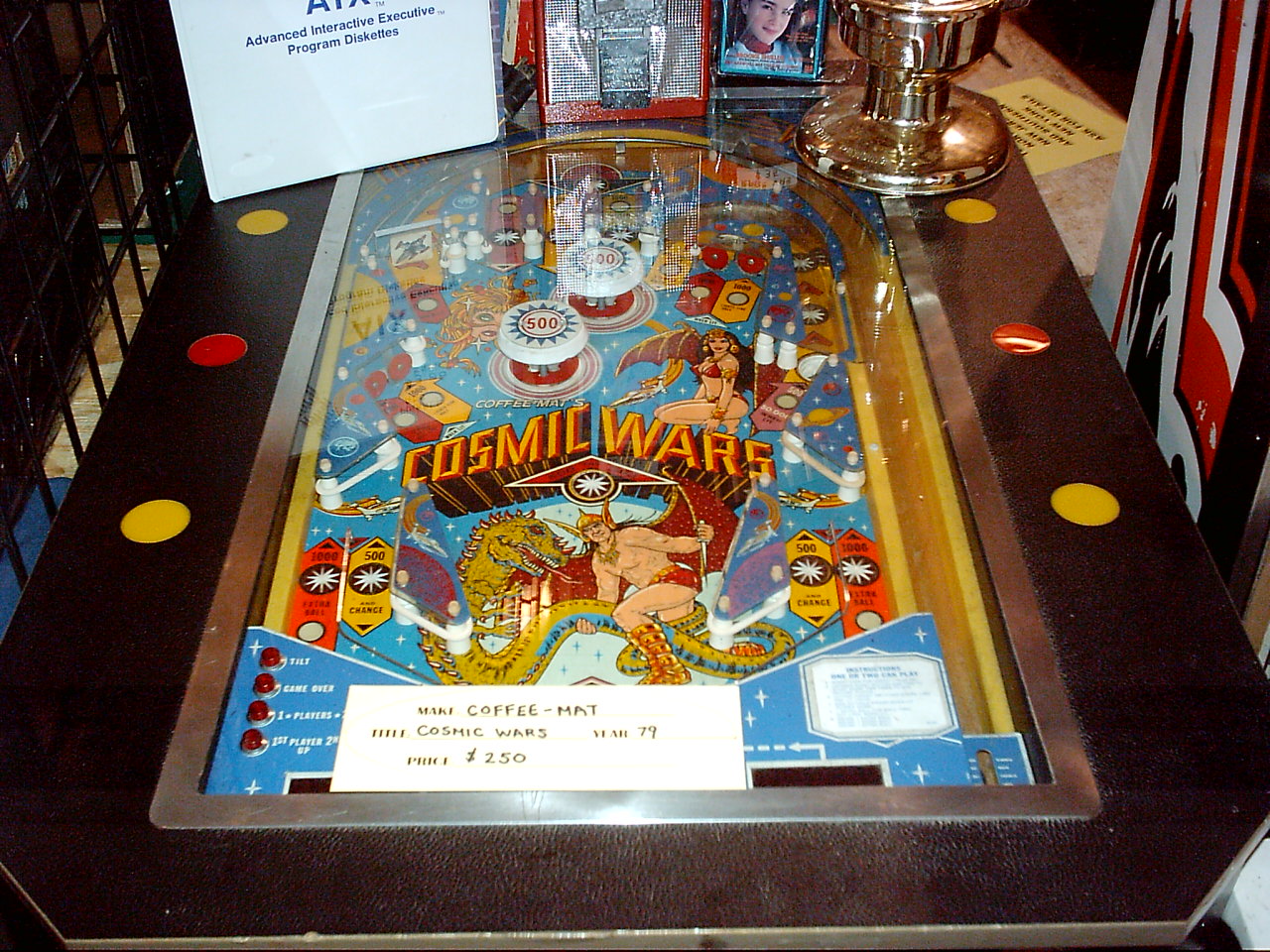 The art looks similar to Bally's 1978 classic, "Lost World."
Here's another shot of this somewhat rare oddity.

BACK TO PINGEEK.COM
PAGE 5