Pinfest 2013
Pinfest took place from Friday, May 3th - Saturday, May 4th. This show, formerly The Allentown Wizards Convention, continues at The Allentown Fairgrounds Agriplex, however for a second year it took place in the main building next door to where the show used to take place.

There was quite an assortment of pins and other miscellaneous gameroom items, as you will see from my pics.

Check out Pinfest's official site HERE for more information about the show.

See you there! Pingeek
CLICK ON ANY PIC TO ENLARGE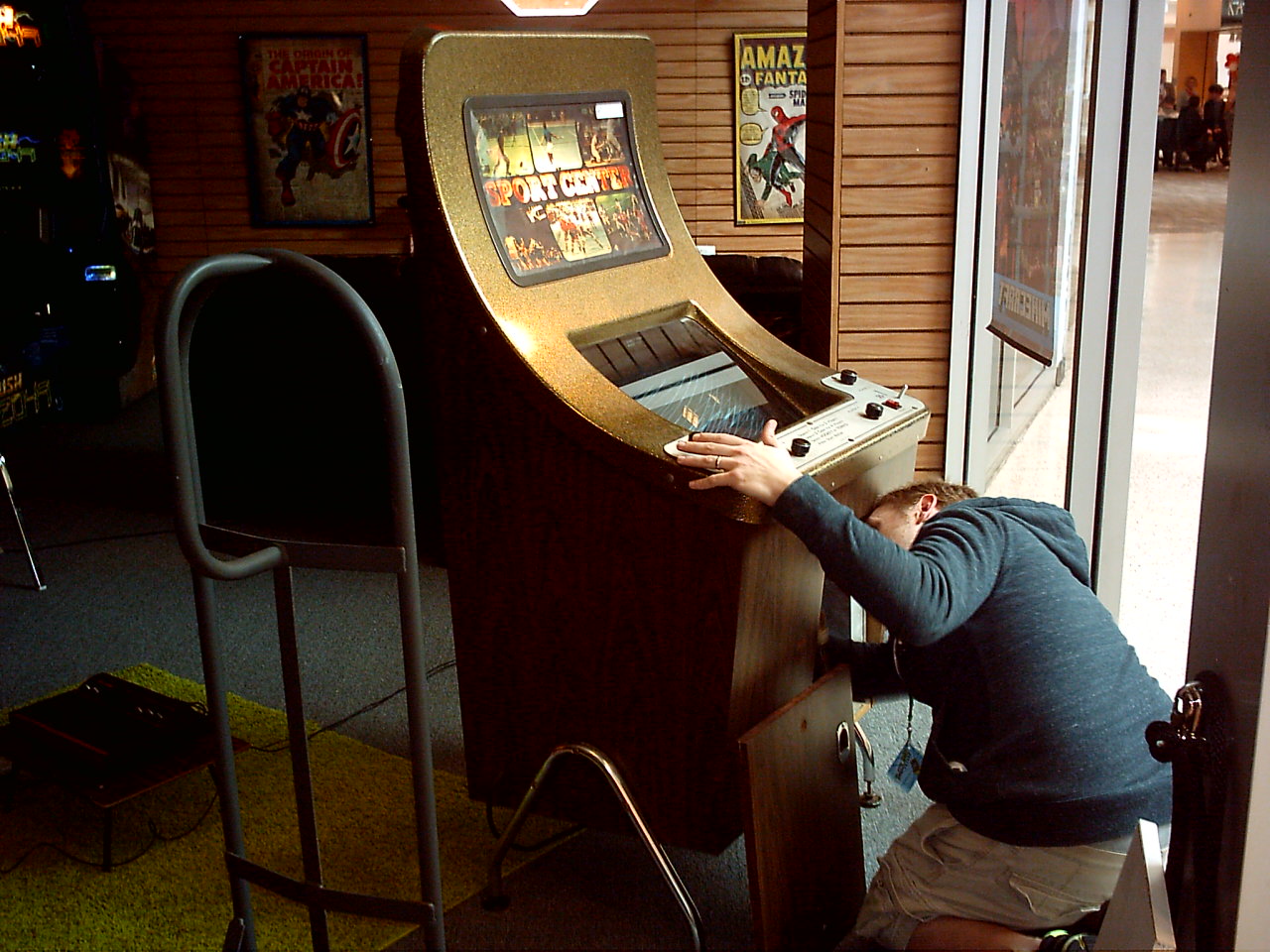 Tuesday, April 30th, and a "new" game has arrived at Timeline Arcade, an awesome retro arcade, formerly located in Hanover, PA at The North Hanover Mall, just off route 30, not too far from York. This arcade has moved to 22 Carlisle Avenue, less than 2 miles down the road, as of October 4th, 2013.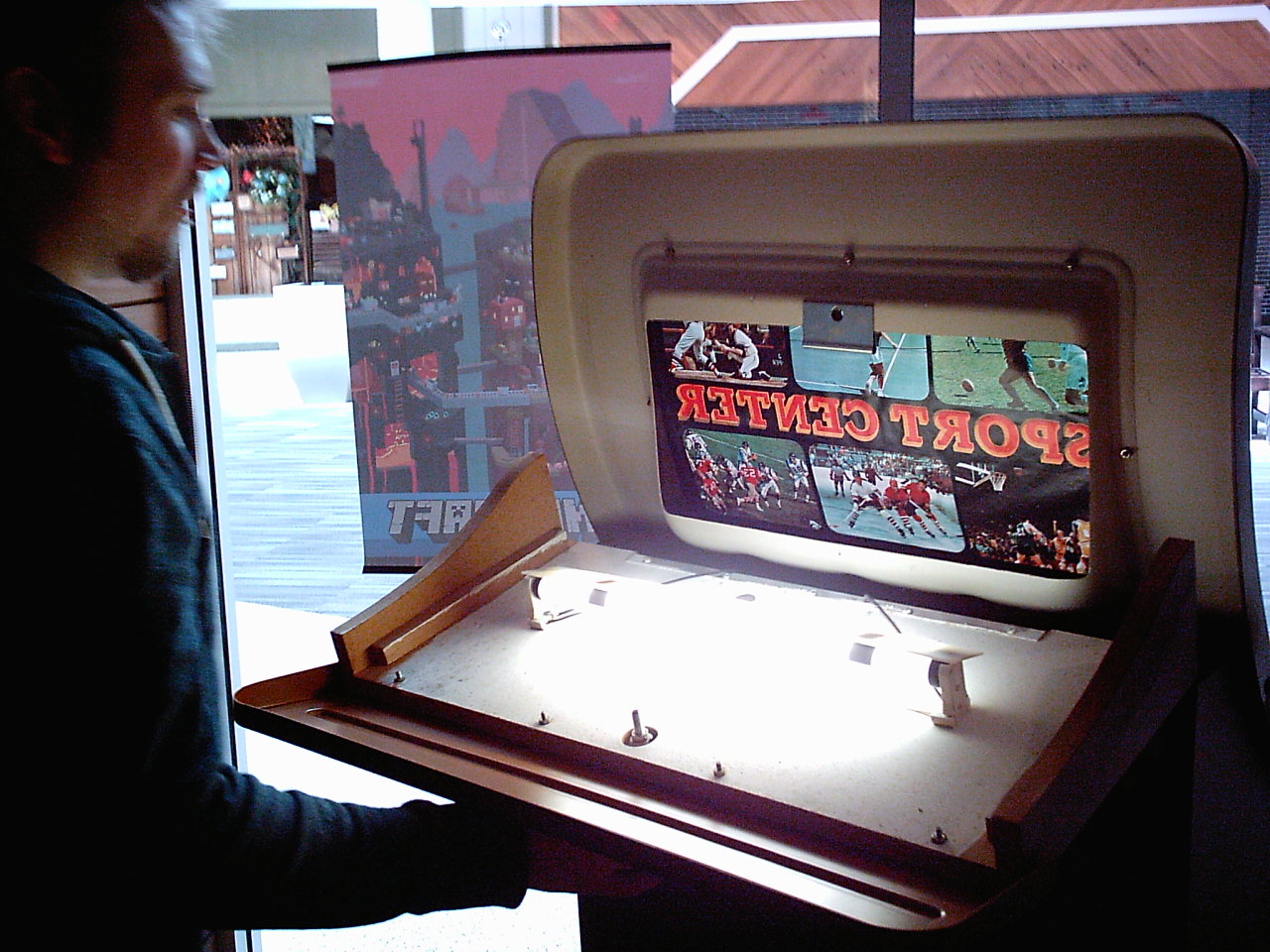 Manufactured by "For-Play," this game is so rare, it doesn't even have a listing at "KLOV, Killer List Of Videogames." The ones listed there include "Star Trek," "Rally," and "Las Vegas Gallery."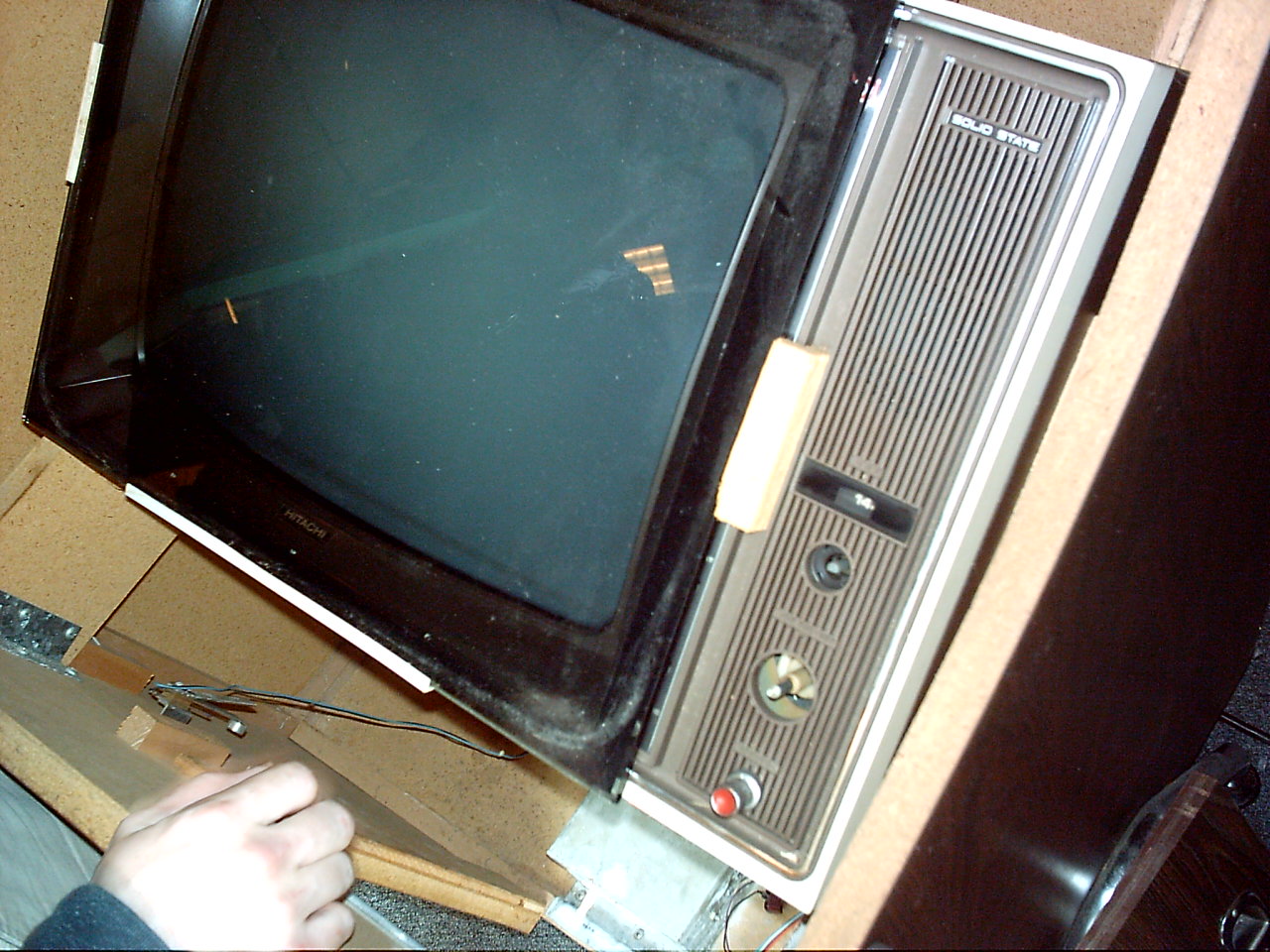 Yes, that really is a black and white tv. That's what the "Pong" games used as monitors in the early 70's.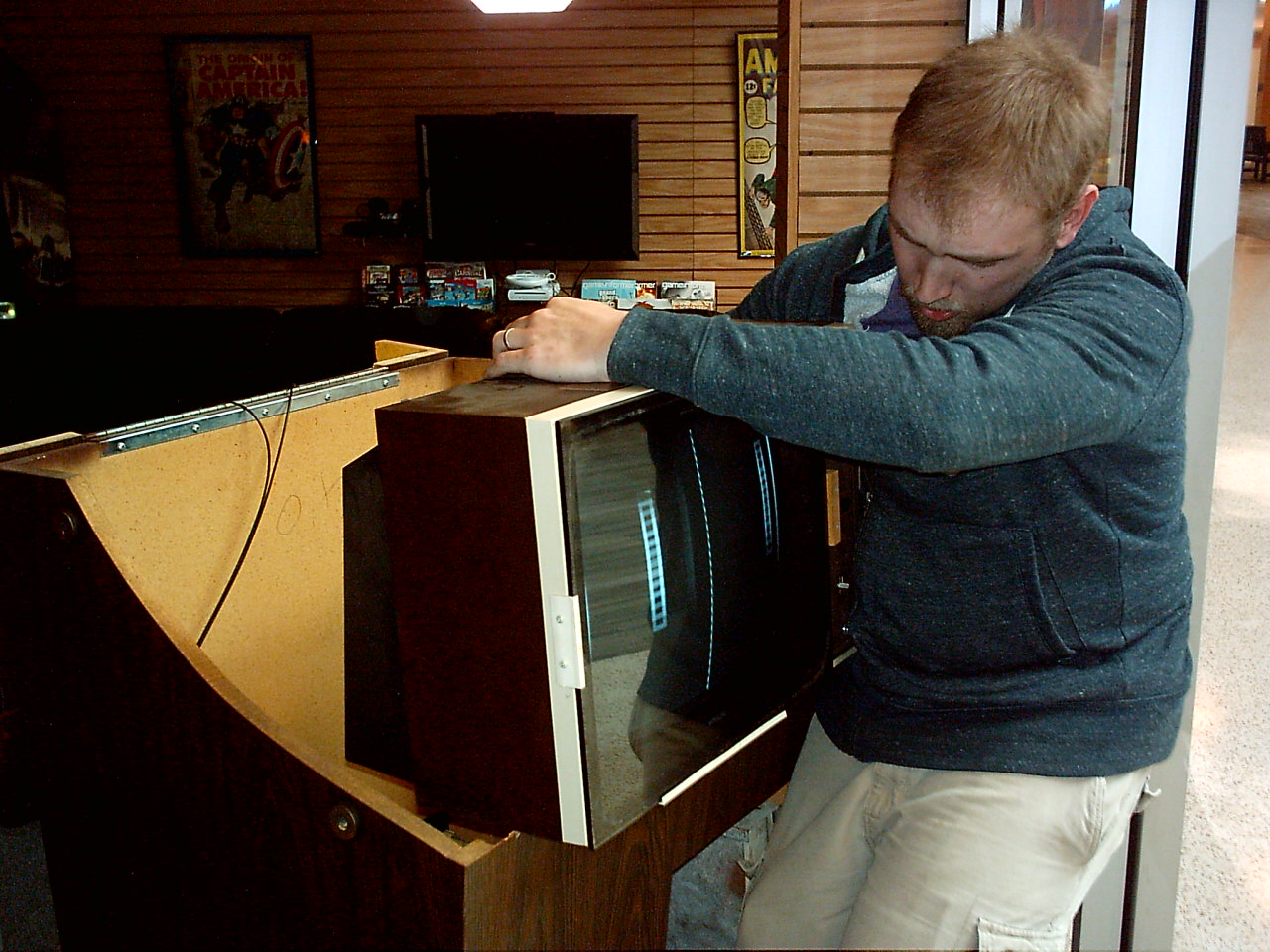 Almost got it.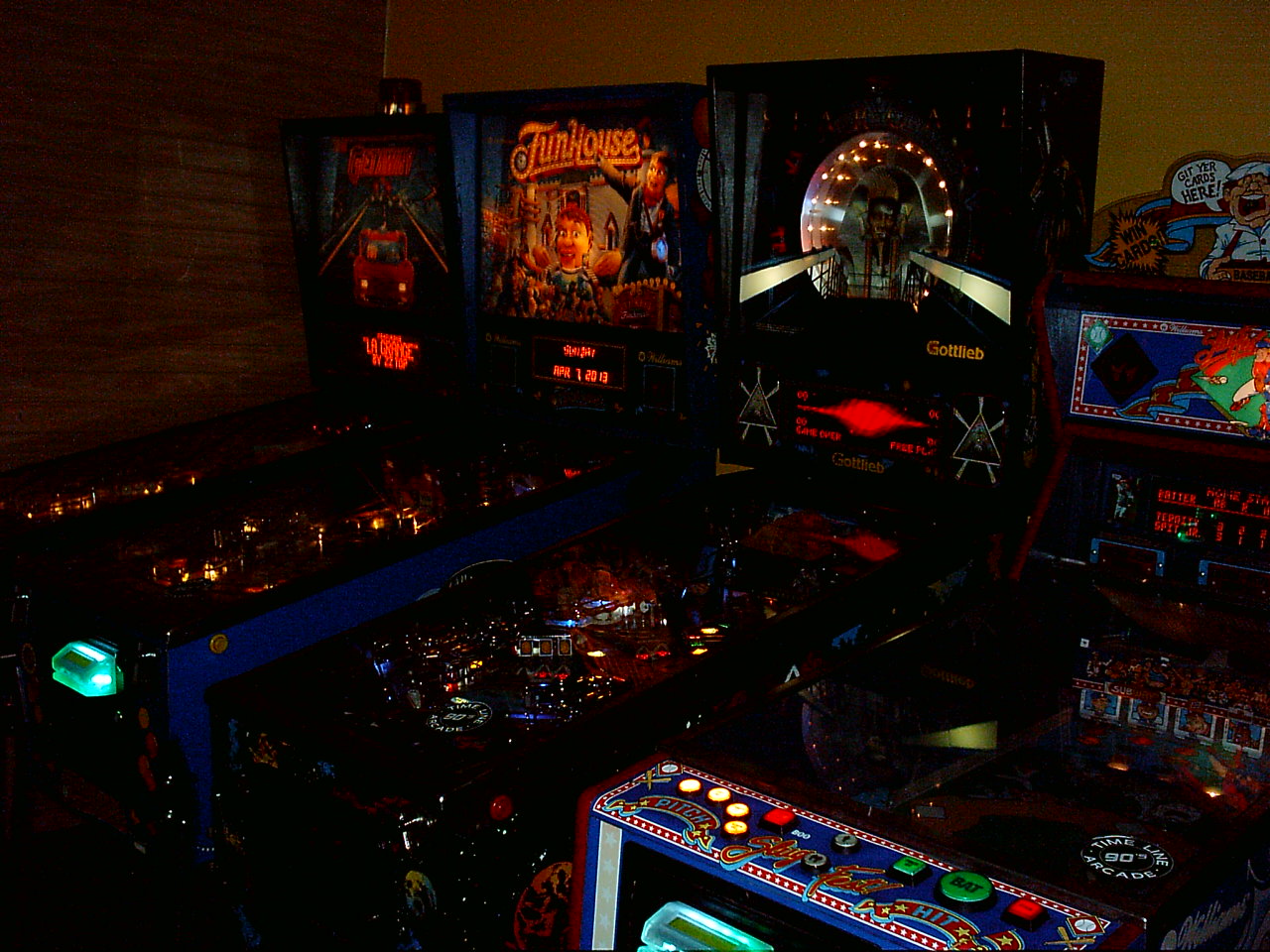 New to Timeline Arcade was "Funhouse," one of my favorite pins, by the way, and "Stargate."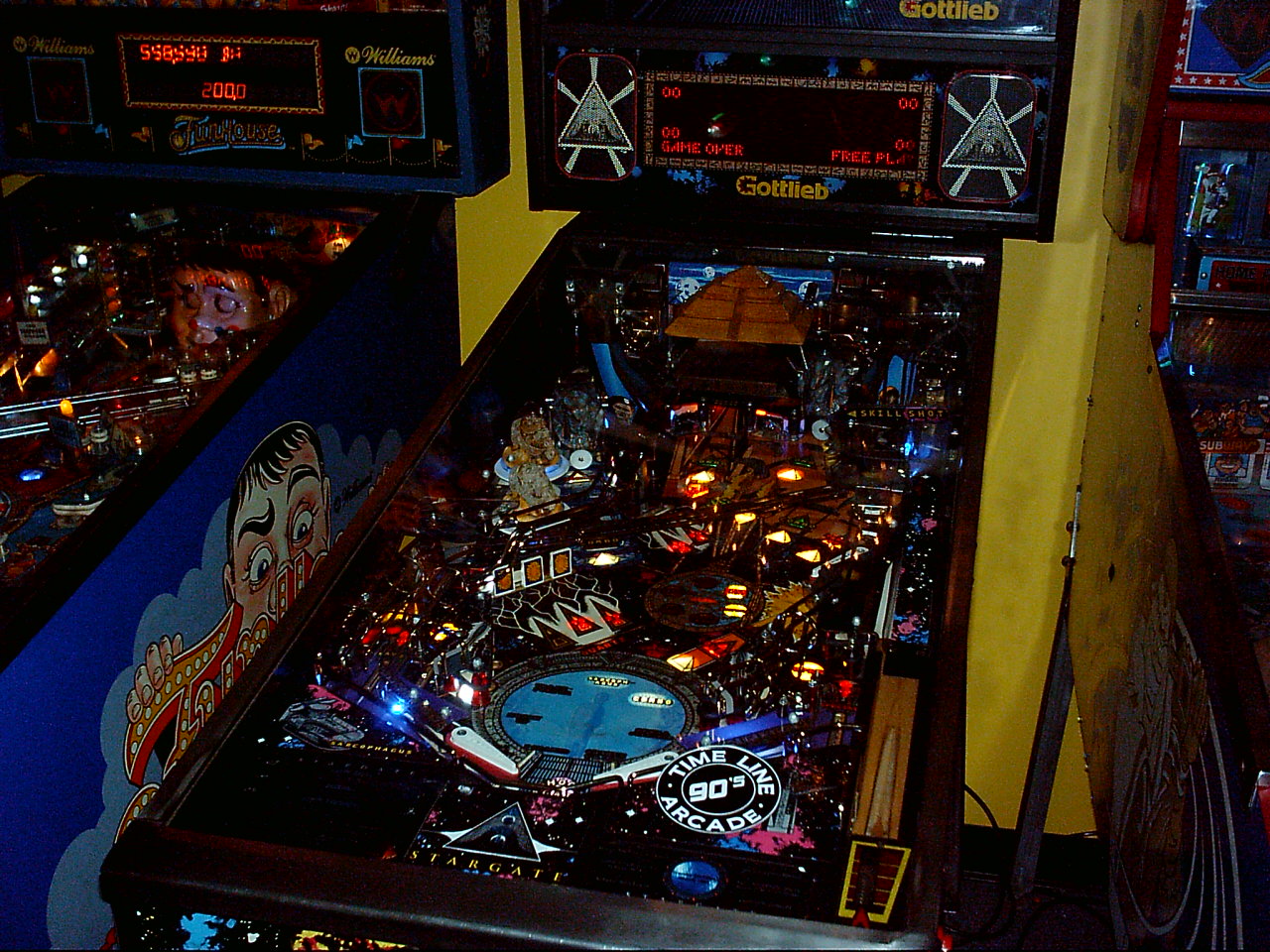 "Stargate" features two "Horus" targets, which actually rise up when you hit them.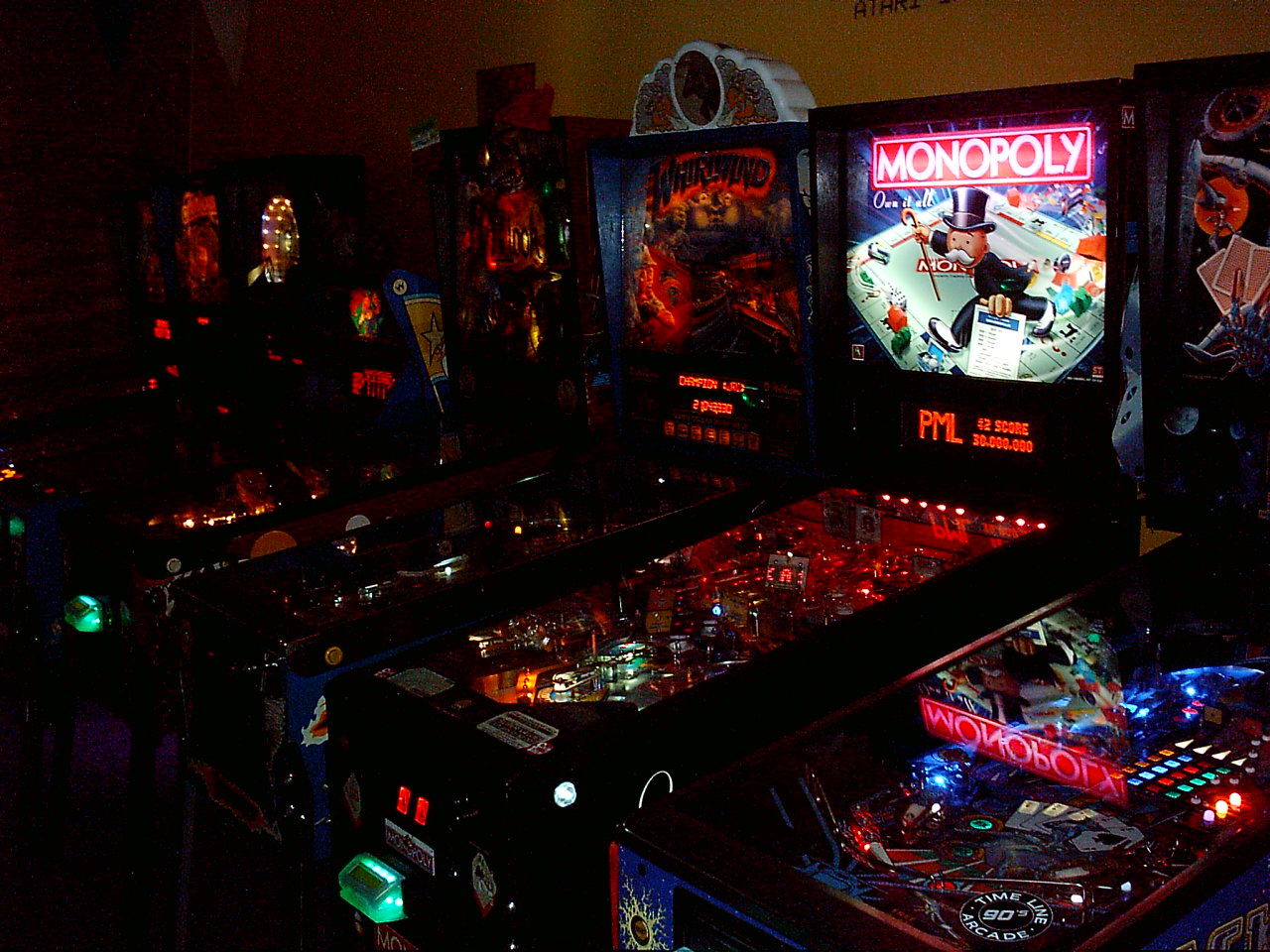 "Monopoly" was another pin recently added, which I played most of the time I was here.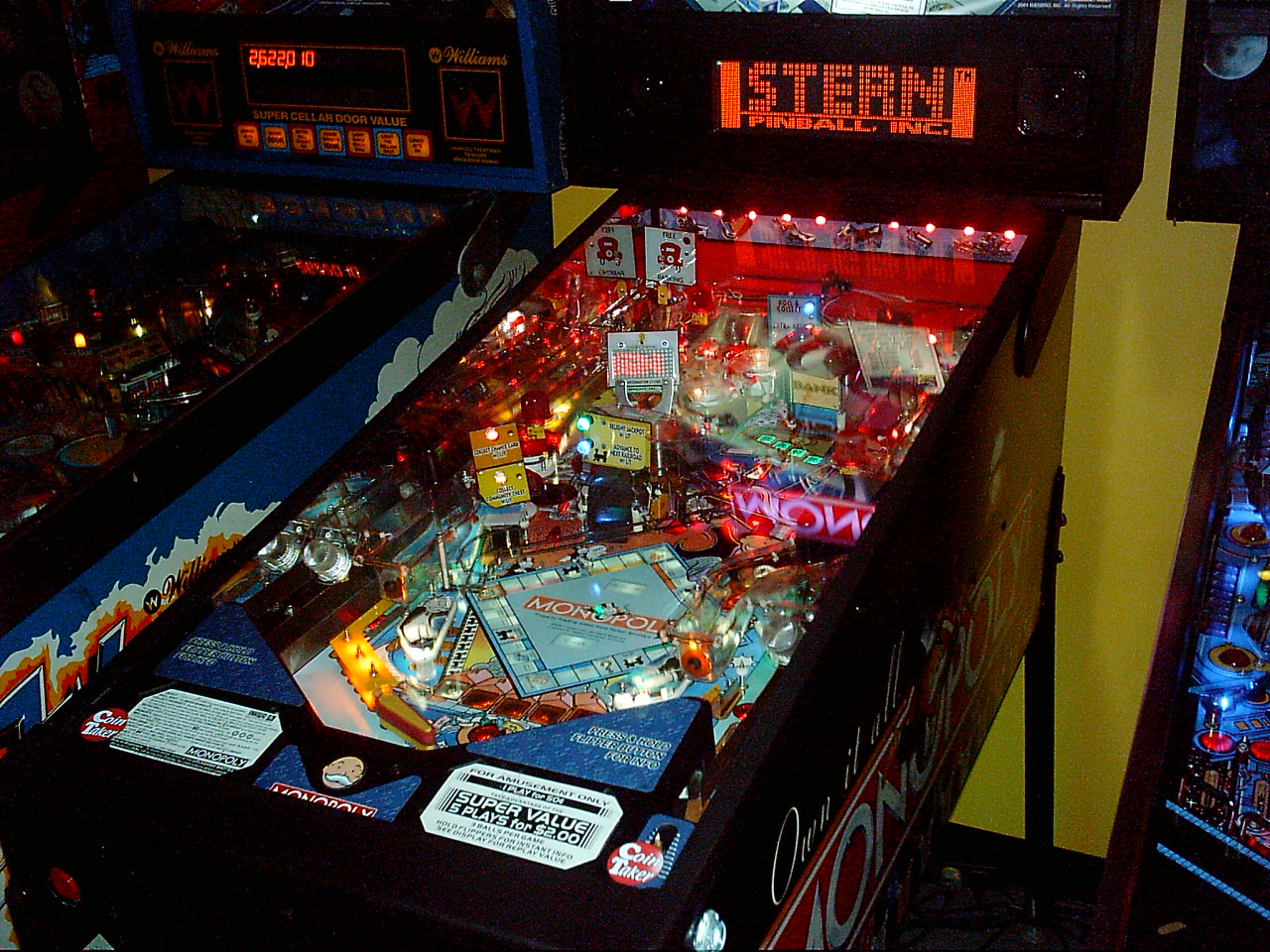 This pin looked great with LED's from Cointaker.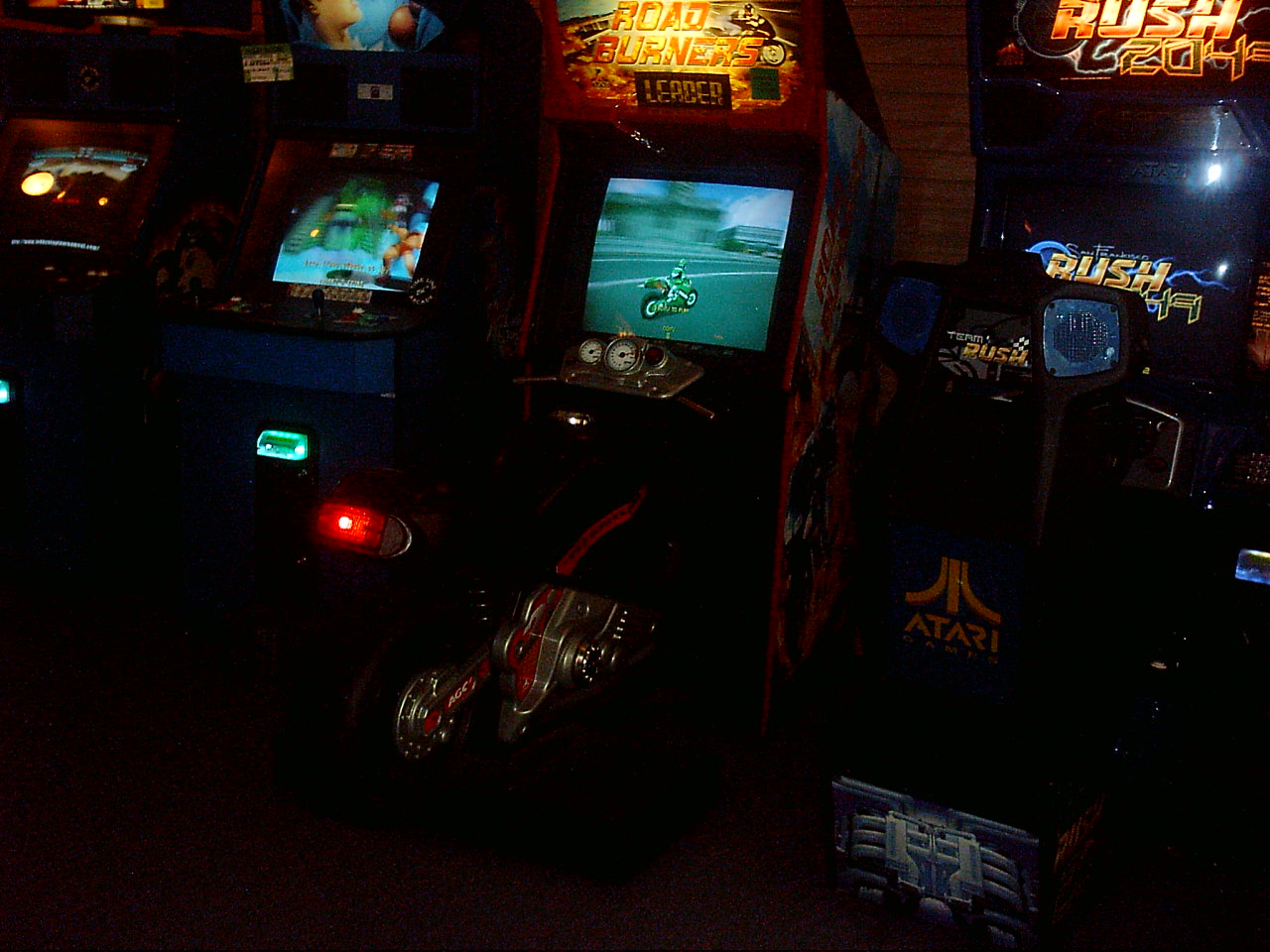 Other games recently added include "Road Burners"....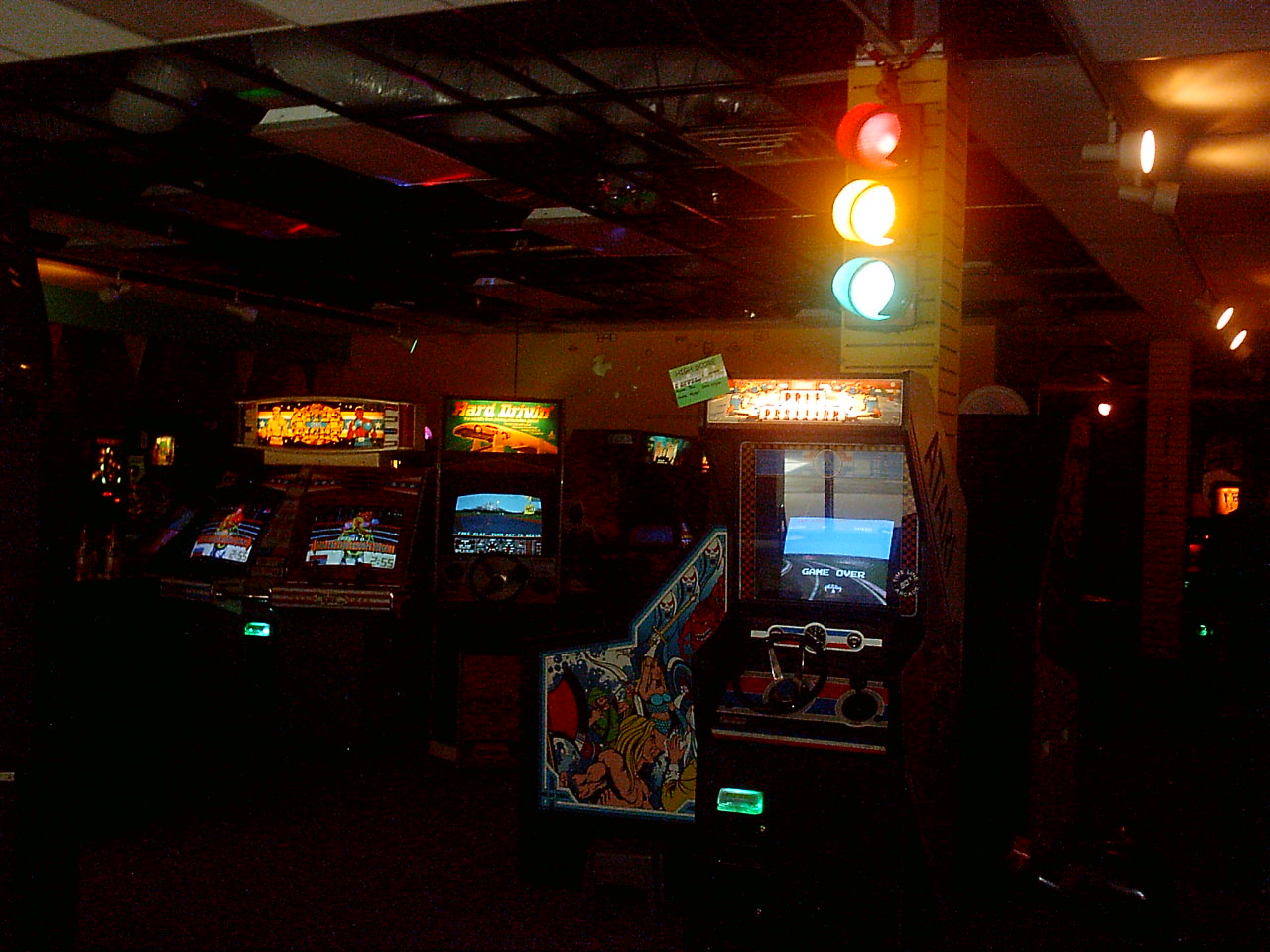 and in the distant center, "Hard Drivin'," an early driving simulator, which is quite challenging.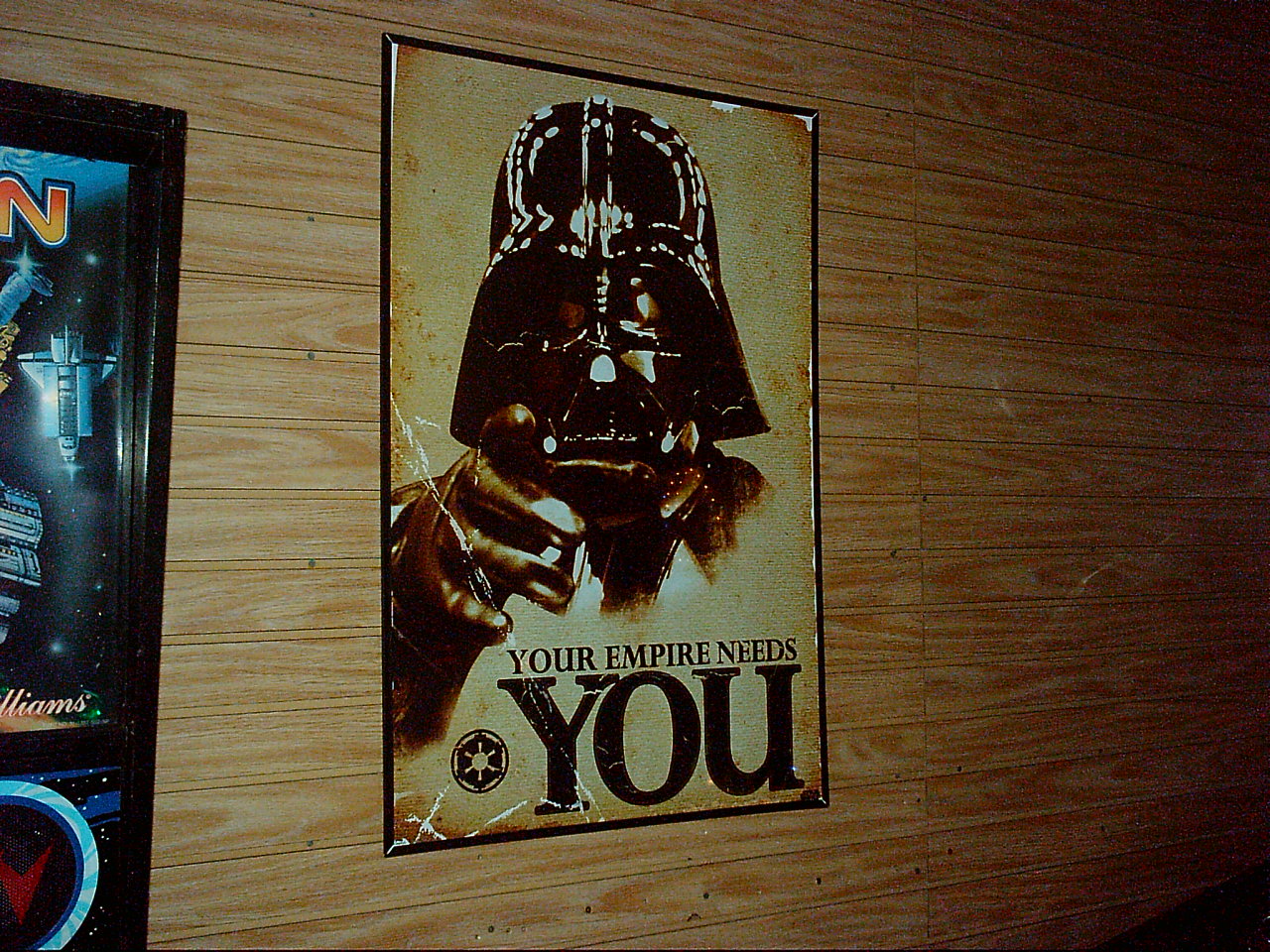 "Your Empire Needs YOU..."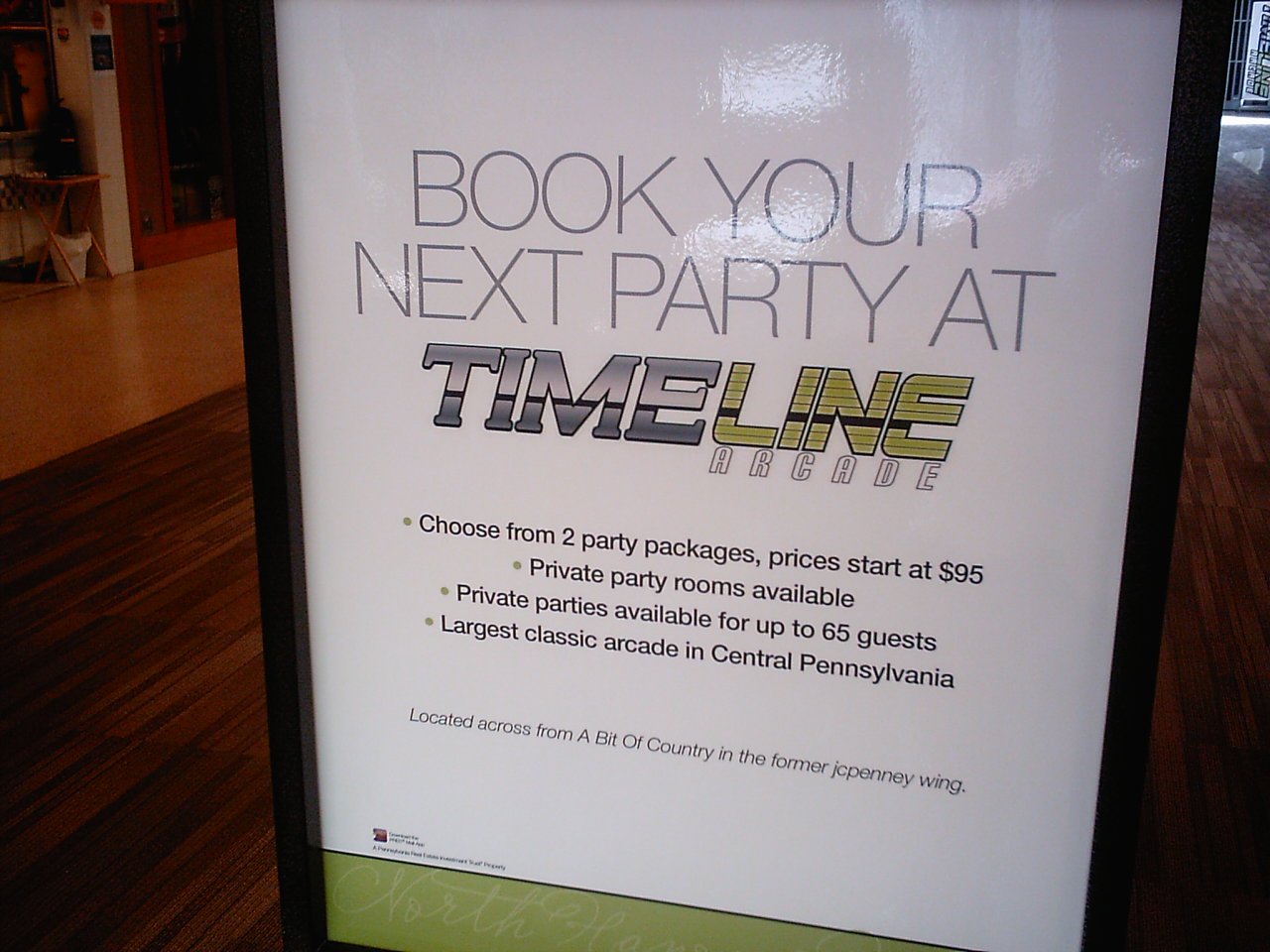 ...to book your next party at Timeline Arcade!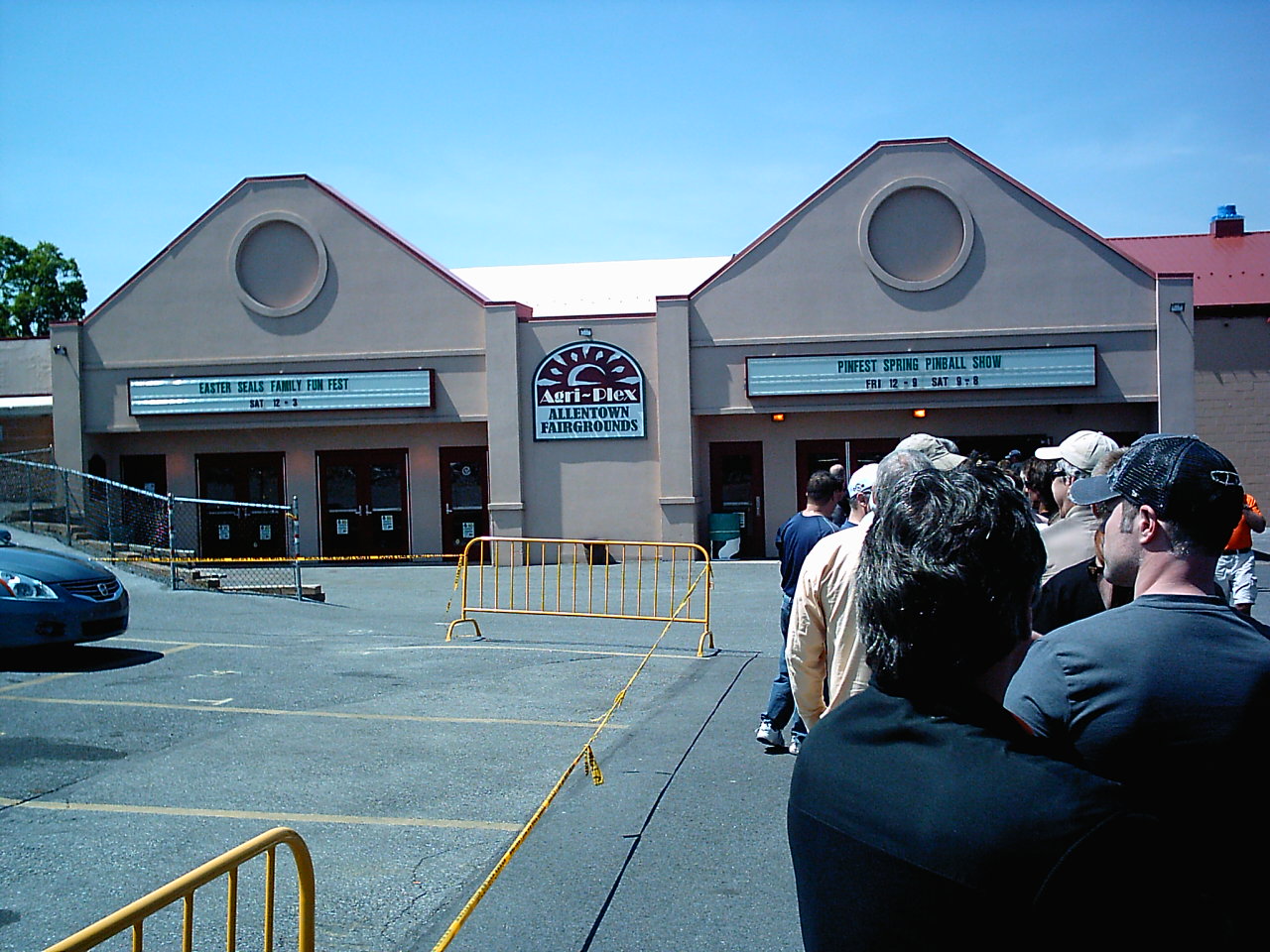 Friday, around noon, and it's almost showtime.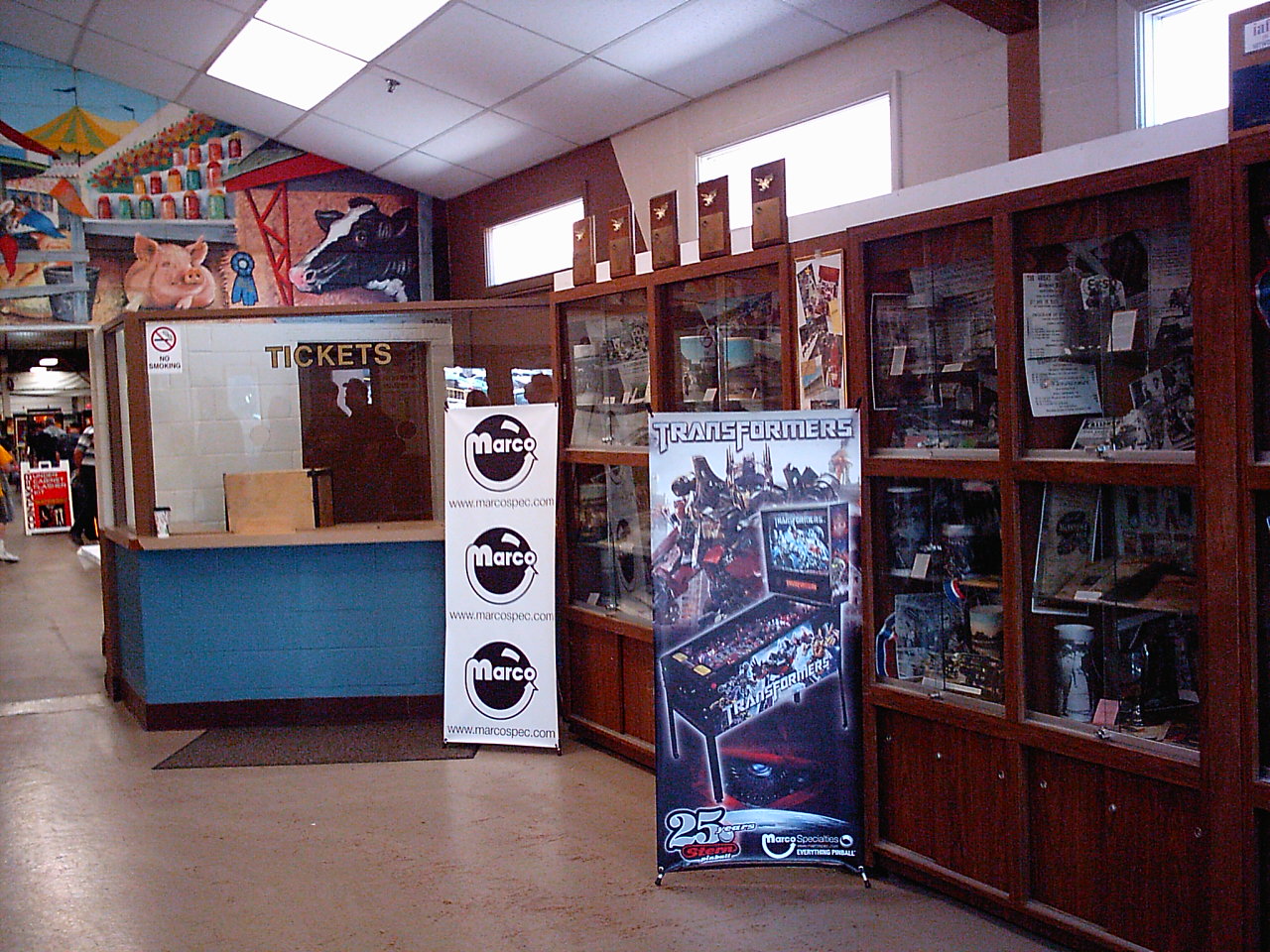 Marco Specialties, a great source for a wide variety of pinball parts, was at the show.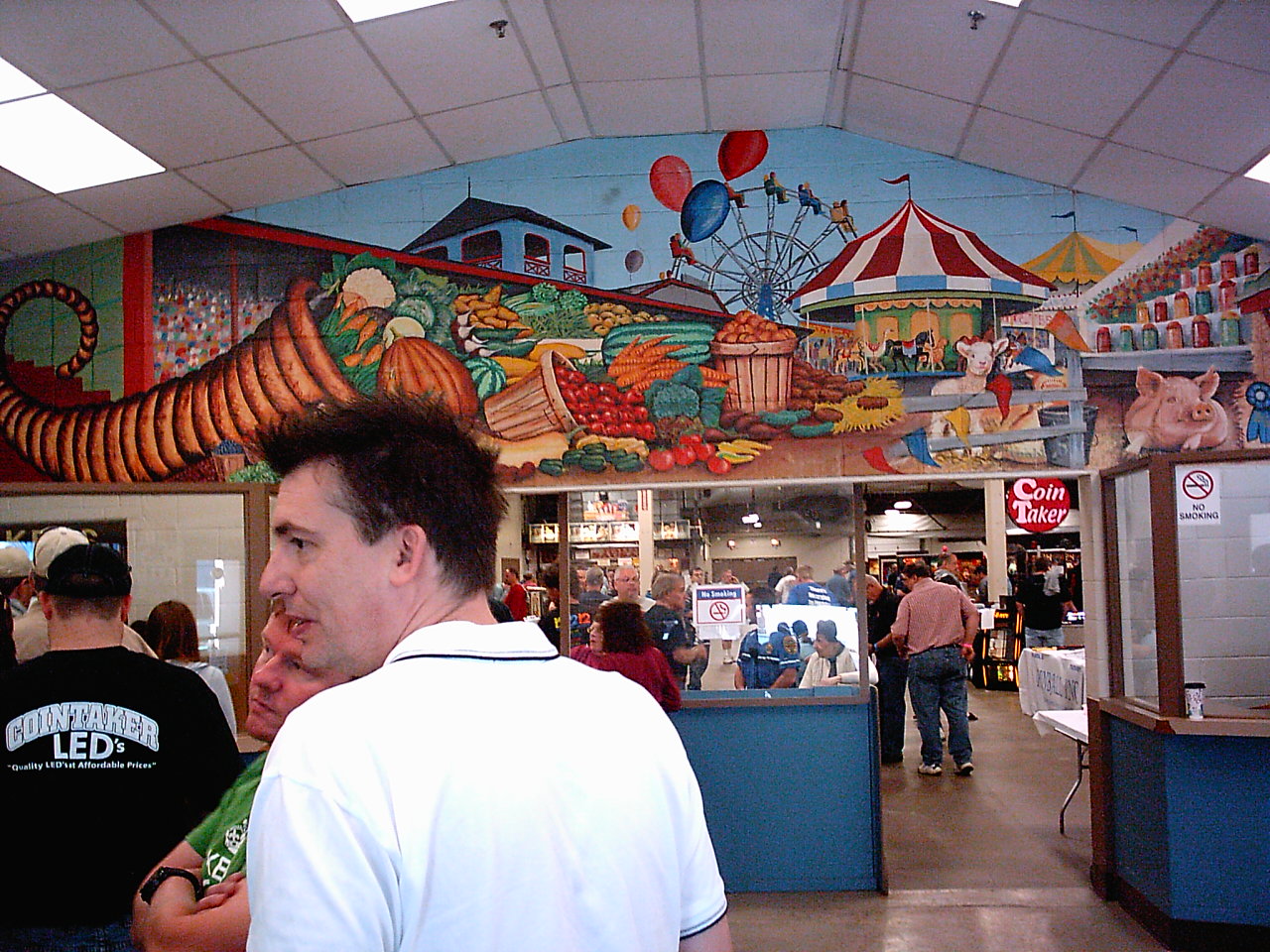 While waiting in line, you can't help but notice the fairground/marketplace art.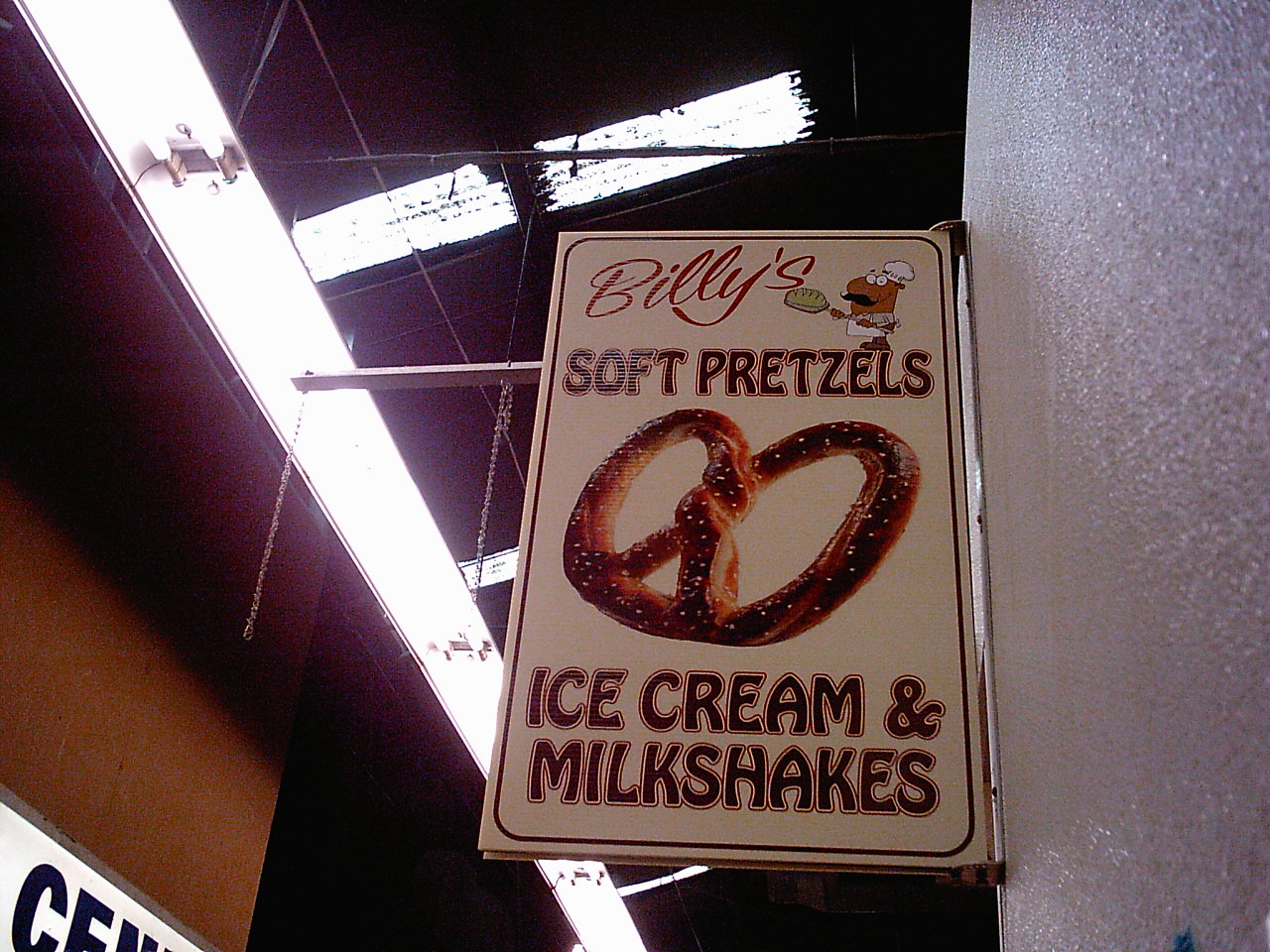 Speaking of marketplace, here's a great booth at The Farmer's Market, also located at the fairgrounds.

BACK TO PINGEEK.COM
PAGE 2