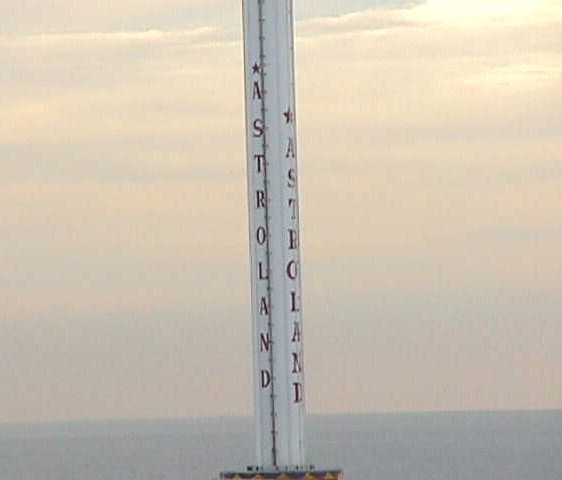 Go up in this spinning whatever to the top of the tower and you can see for miles. It's awesome.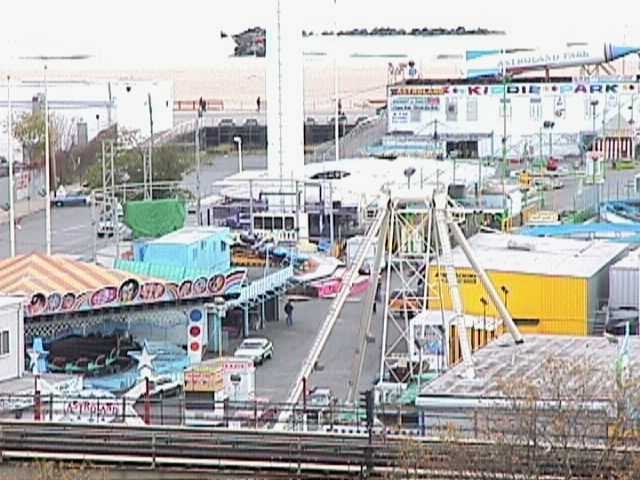 Pretty desolate now, but in summer this place really cooks.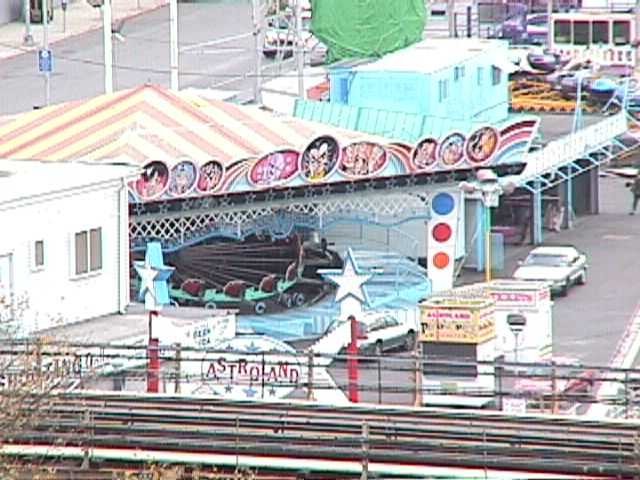 Astroland is pretty much what's left of a former dynasty. I remember in the 80's there were these gangs, leather jackets, the works. There was a fight over somebody's woman, and at first there was shoving, then somebody pulled a knife. The cops showed up and broke up the fight, but I didn't stick around. The police station, by the way, is just down the block. Last time I went though, to Coney Island, in summertime, during the summer of '99, more cops than ever, and the boardwalks have been filled with sand underneath, so much of the crime is gone. Just don't wander off the boardwalk at night if you can help it.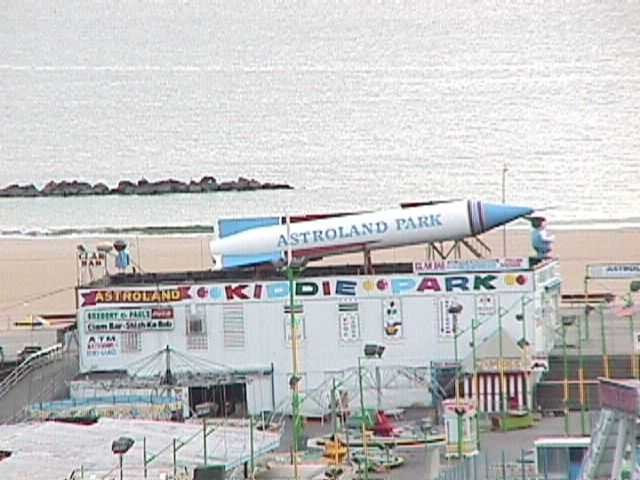 A distant shot of Astroland Park, the other end of the park. When I was a kid, I was always wondering when they were going to launch that rocket.