FLIPPER McCOY'S
VIRGINIA BEACH, VA
CLICK ON ANY PIC TO ENLARGE
You can also get there by trolley/bus.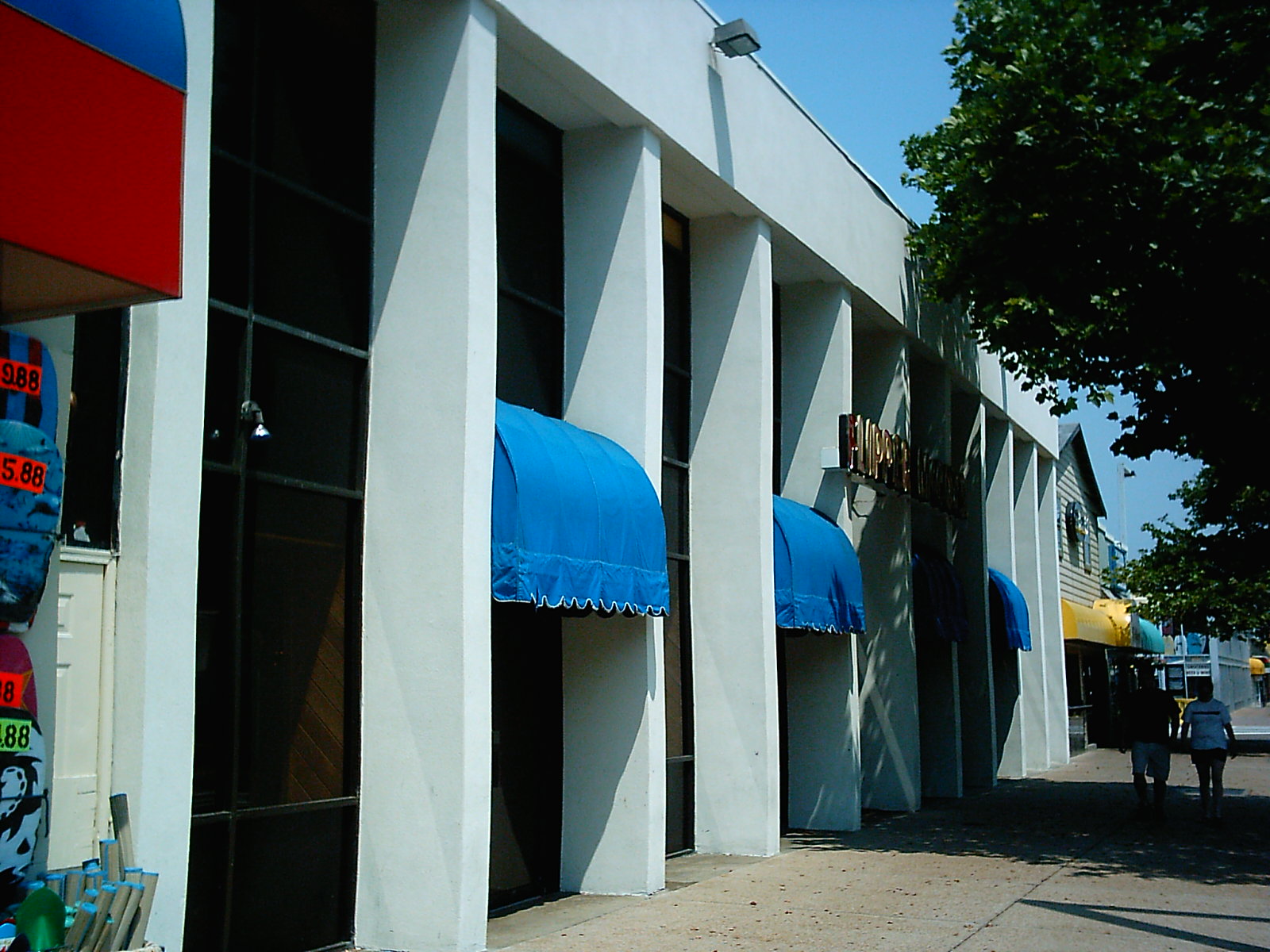 Here's Flipper McCoy's.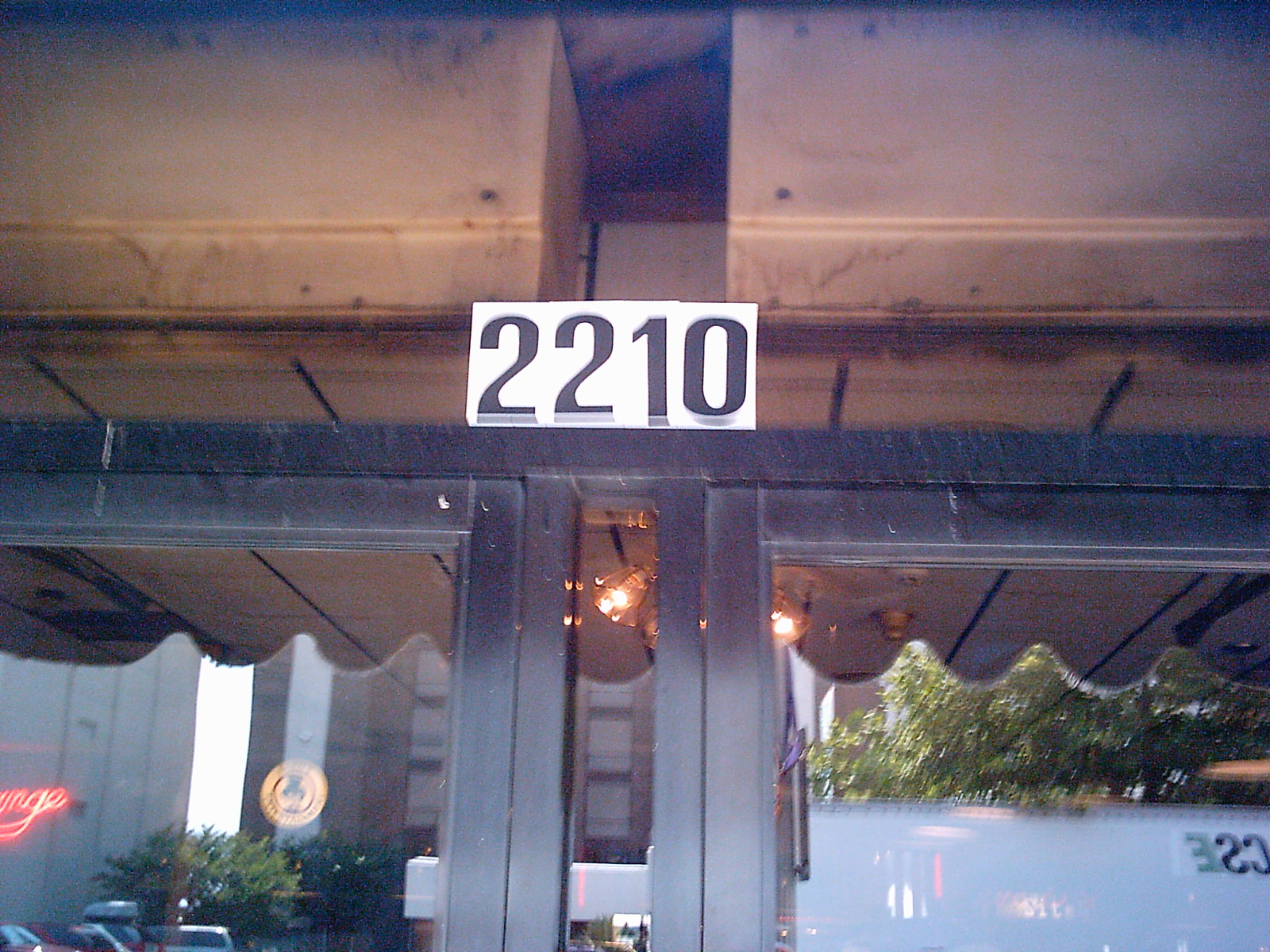 That address again is 2210 Atlantic Avenue.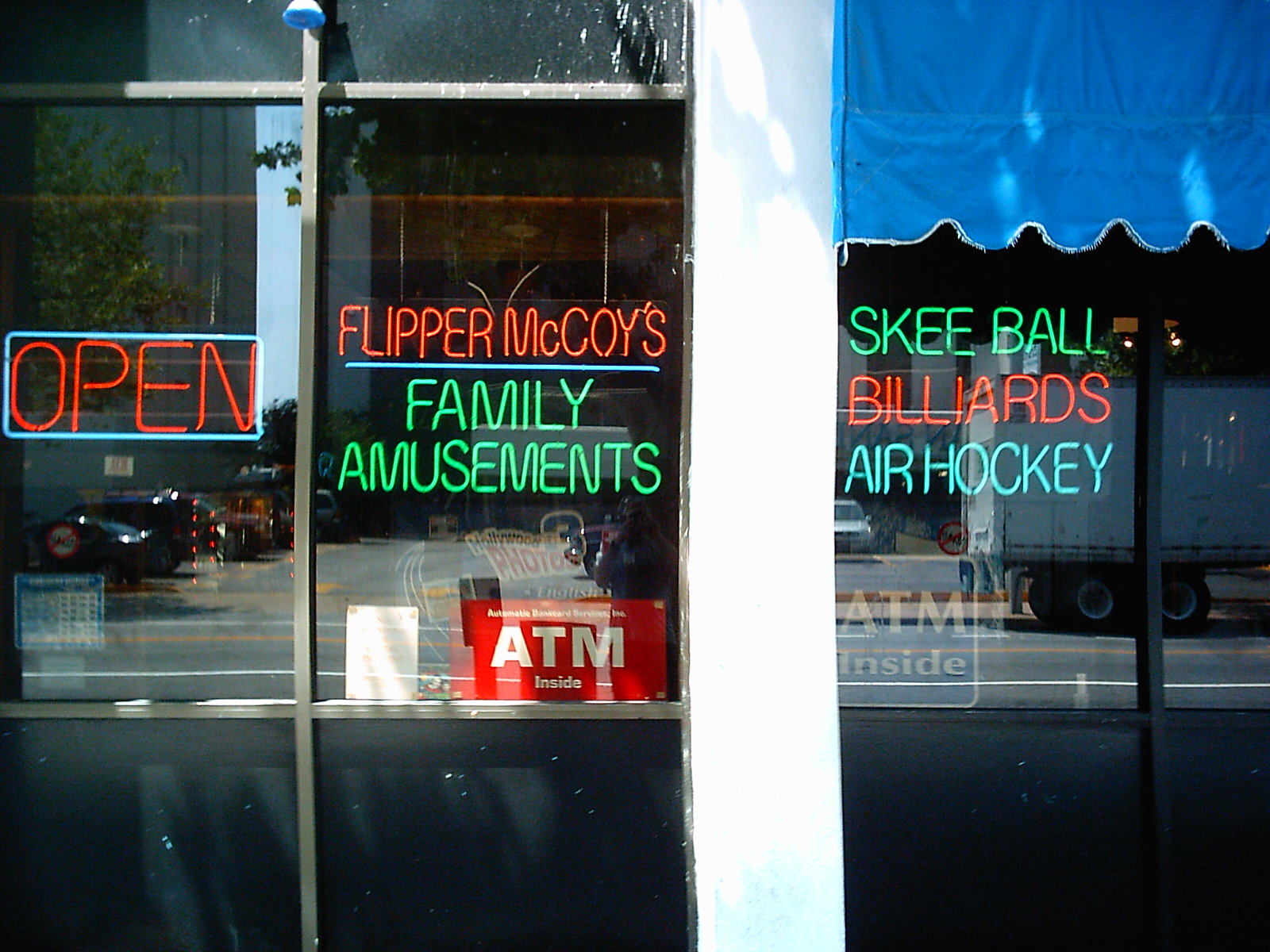 The sign says OPEN. Time to go inside.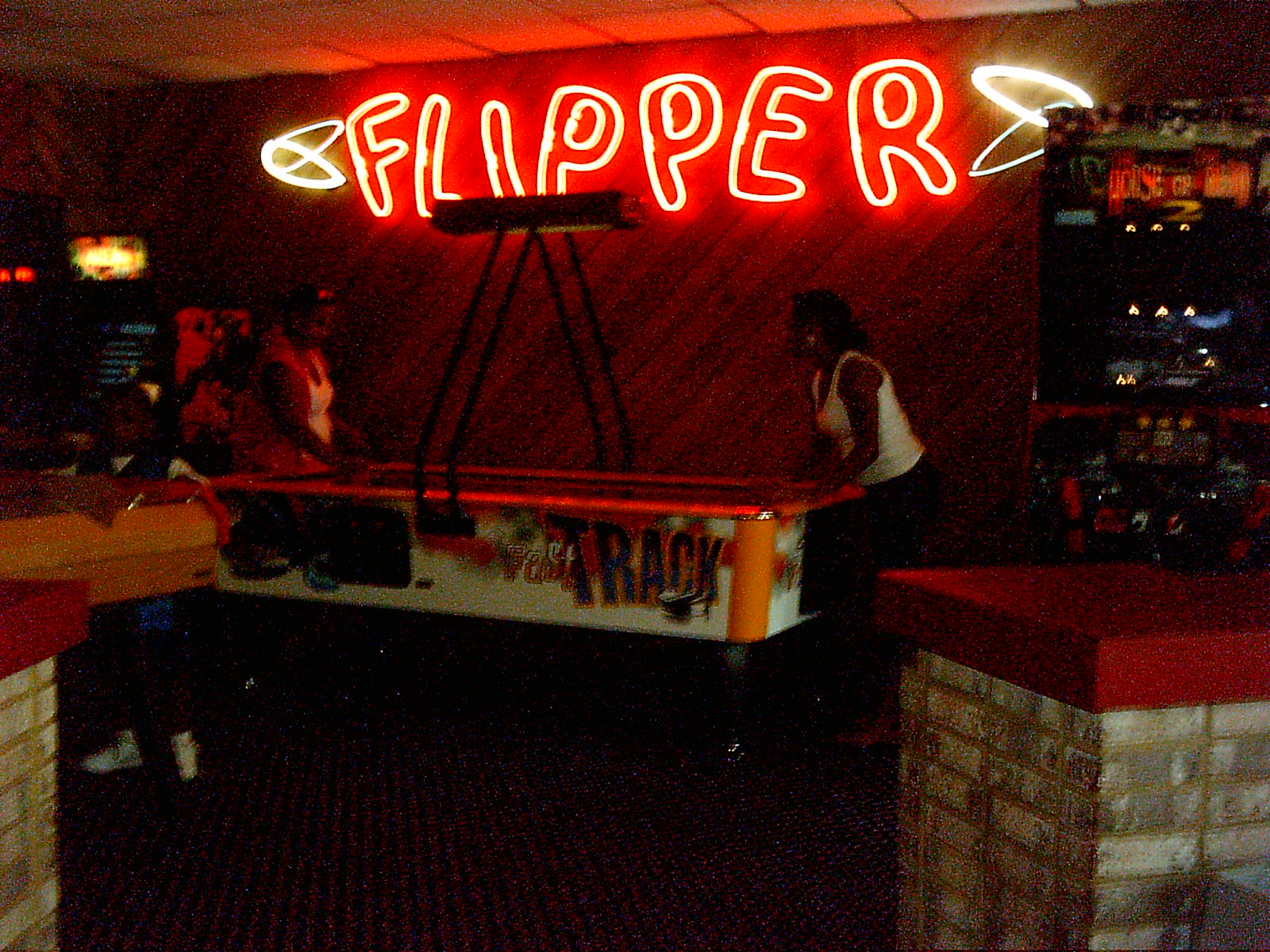 There were two air hockey games when I was there. There were also two of these "flipper" neon animated signs.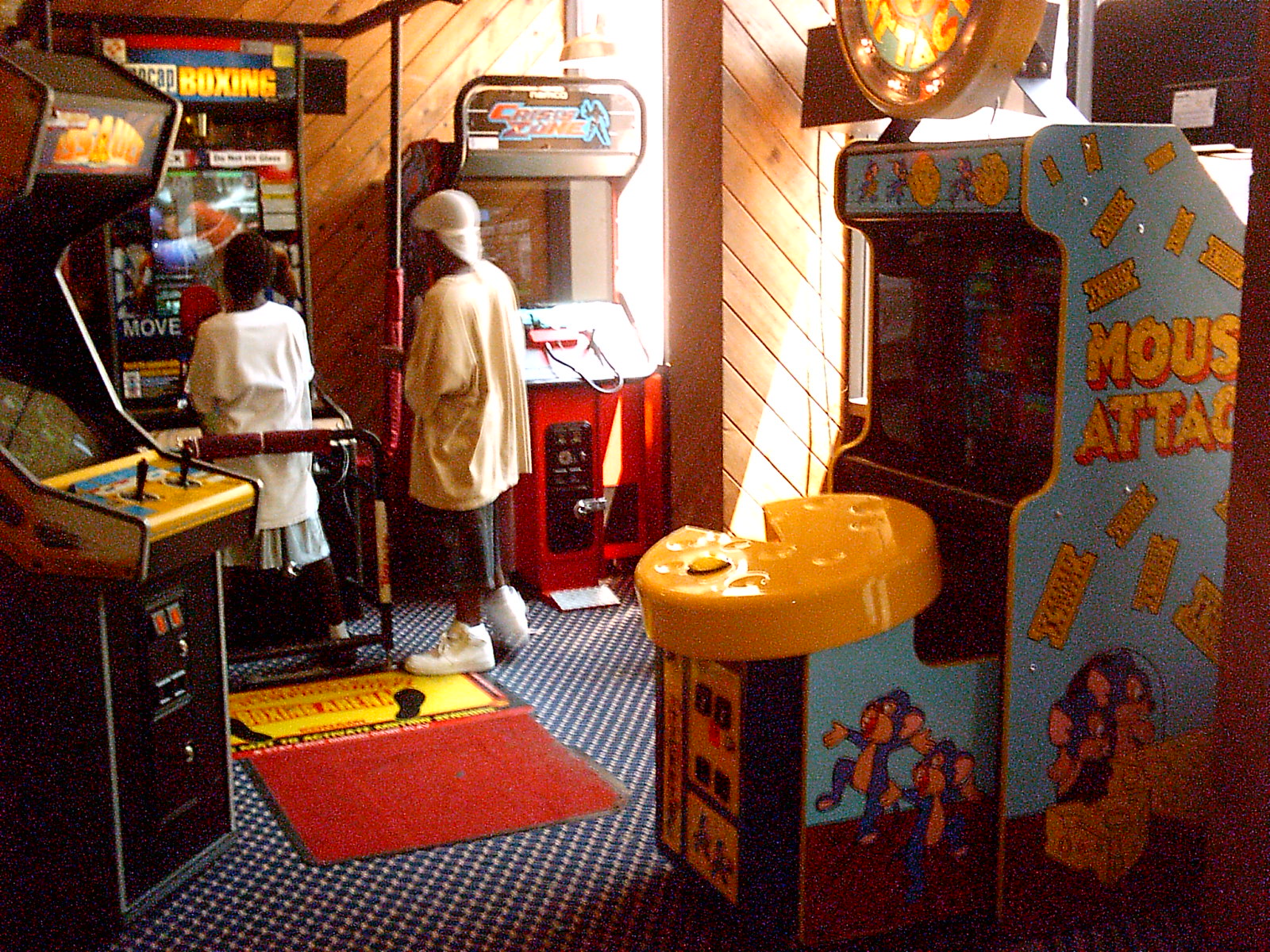 There are a few redemption games, and also videogames at this corner.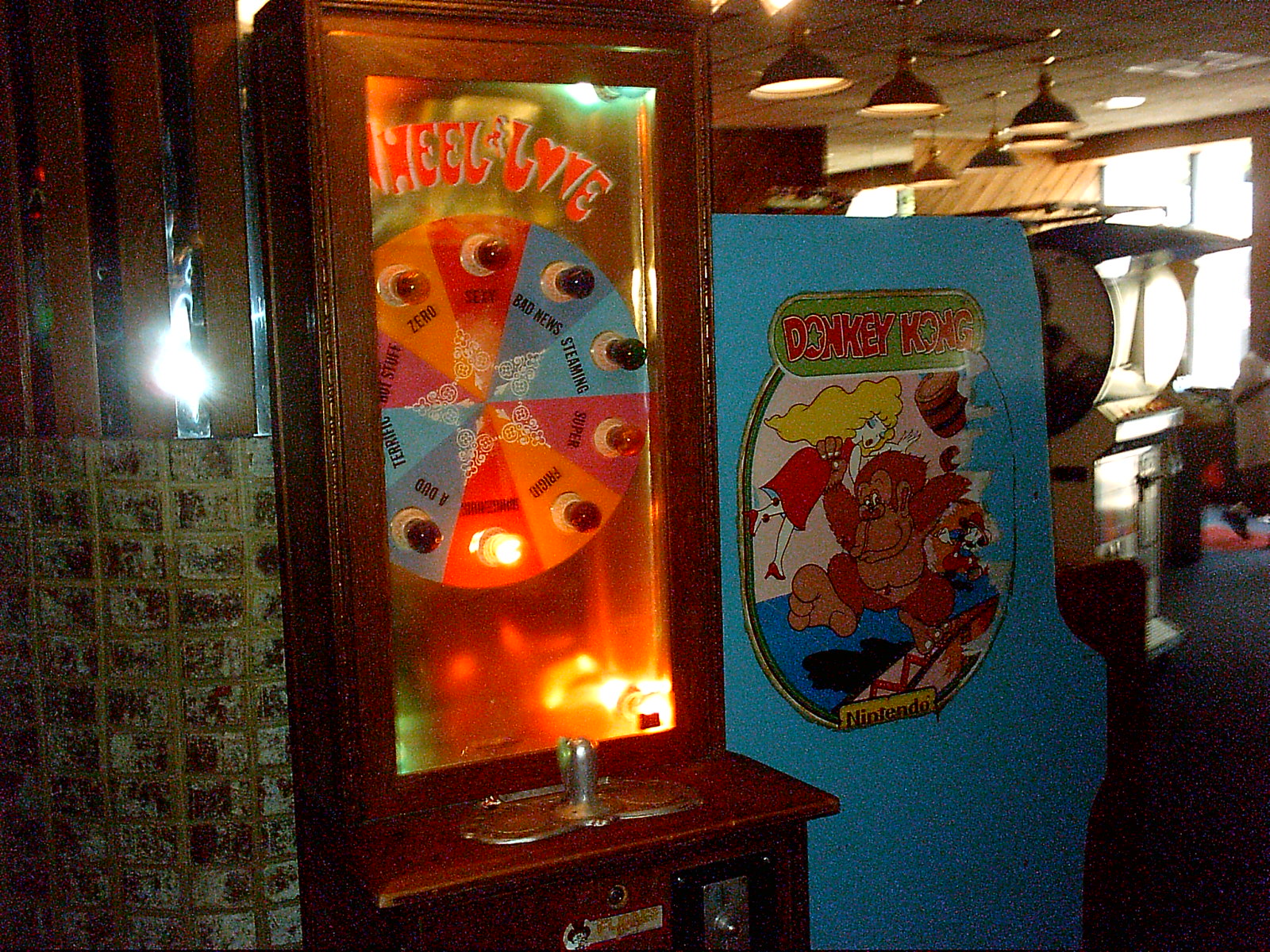 I noticed two strength testers. There's this one,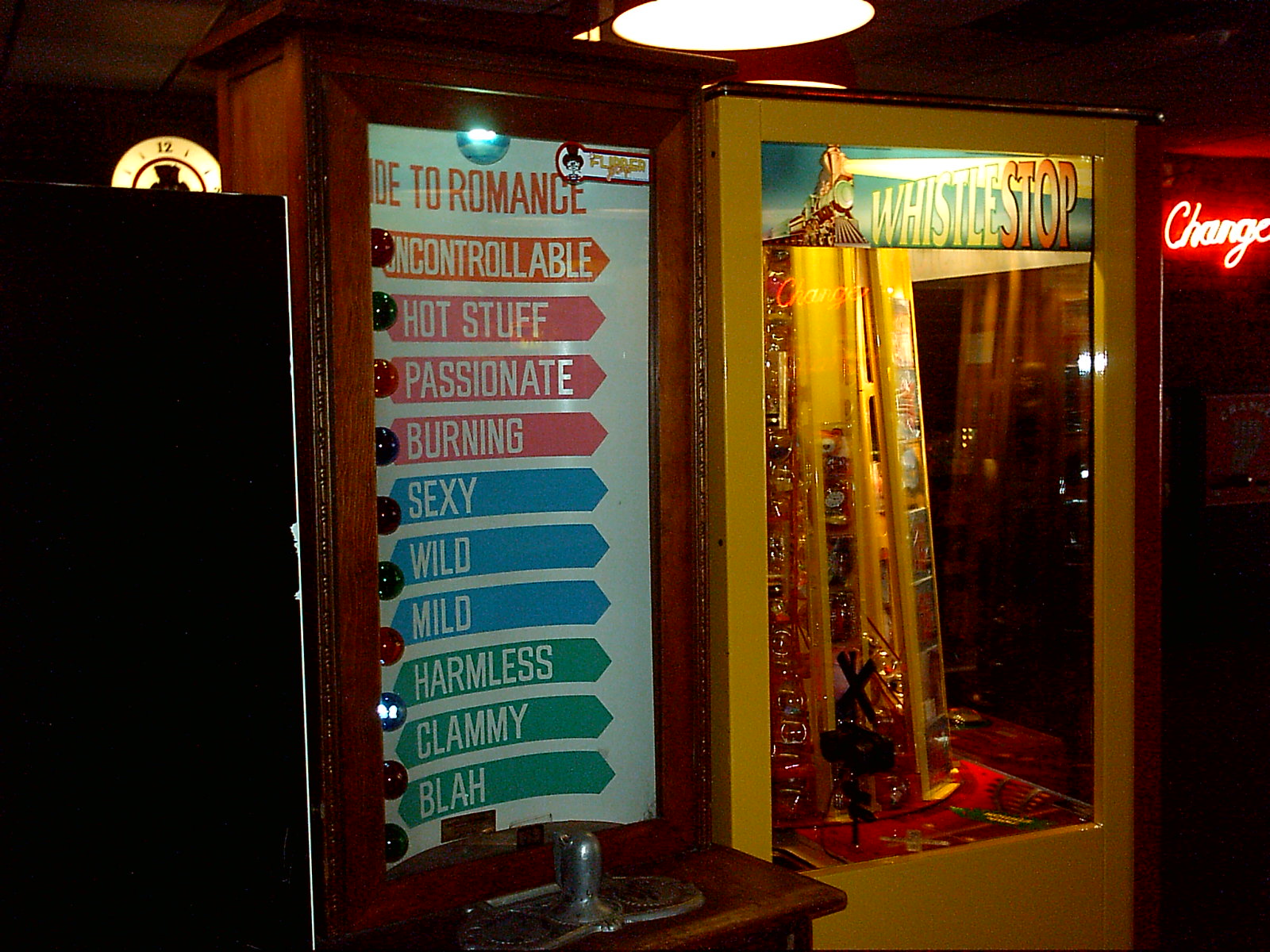 ...and this one.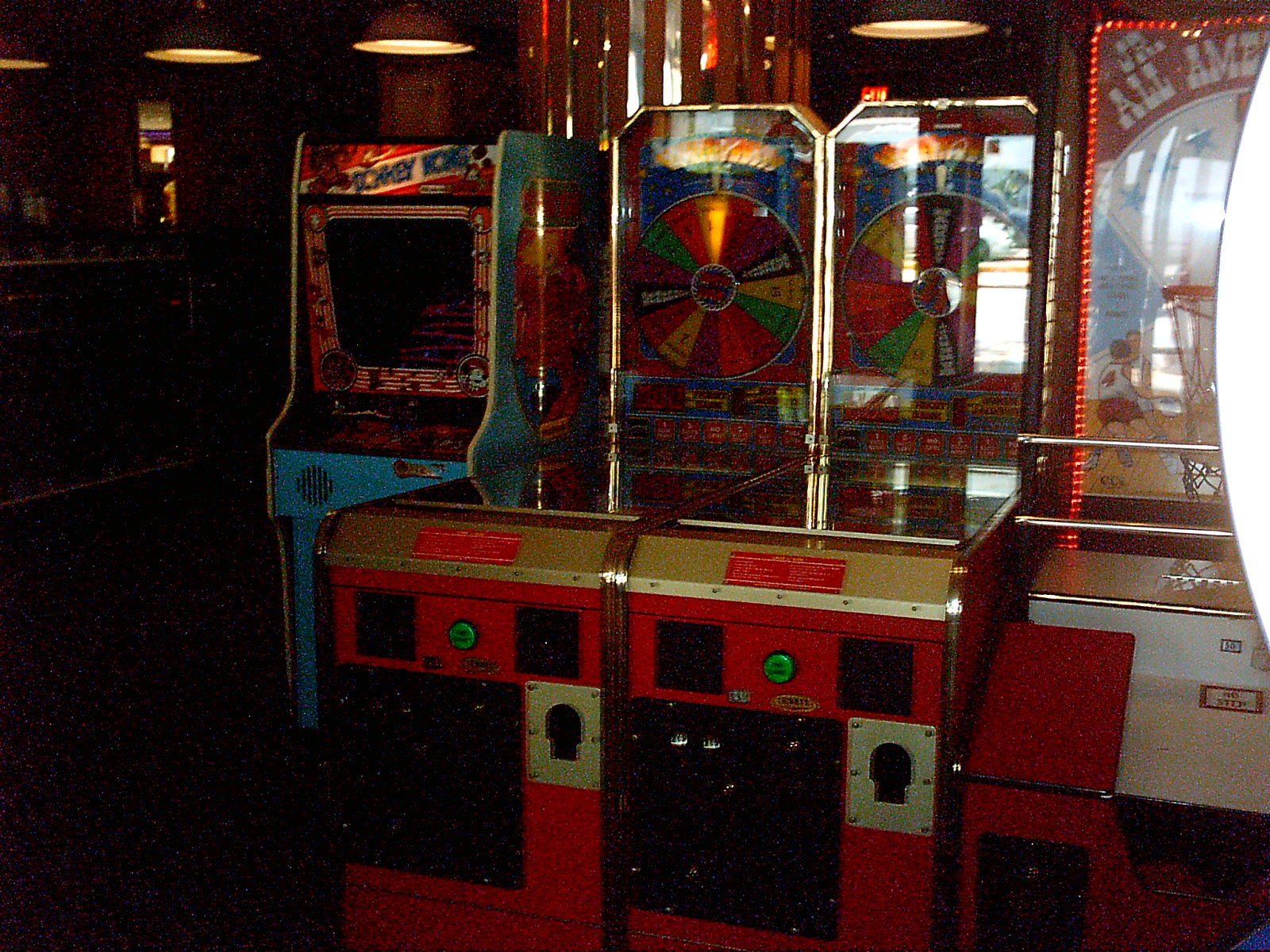 It was on this Donkey Kong vid in the corner, that I discovered a bug in the original software. On the second level, as the flames were chasing Mario, one hit a gap in a steel girder, got stuck, and spun endlessly. You can read a thread about this here.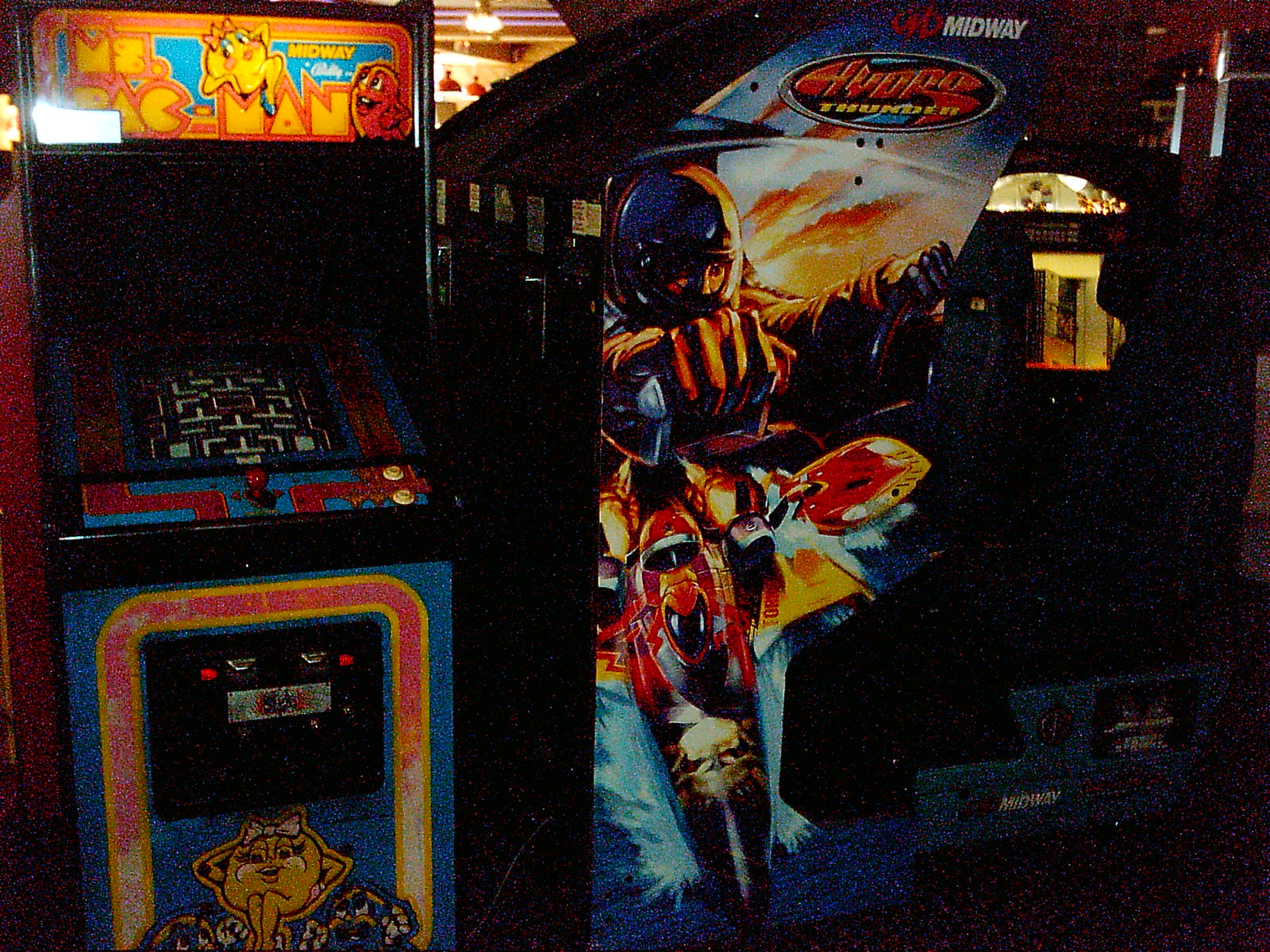 There's another classic, or if you prefer something more recent.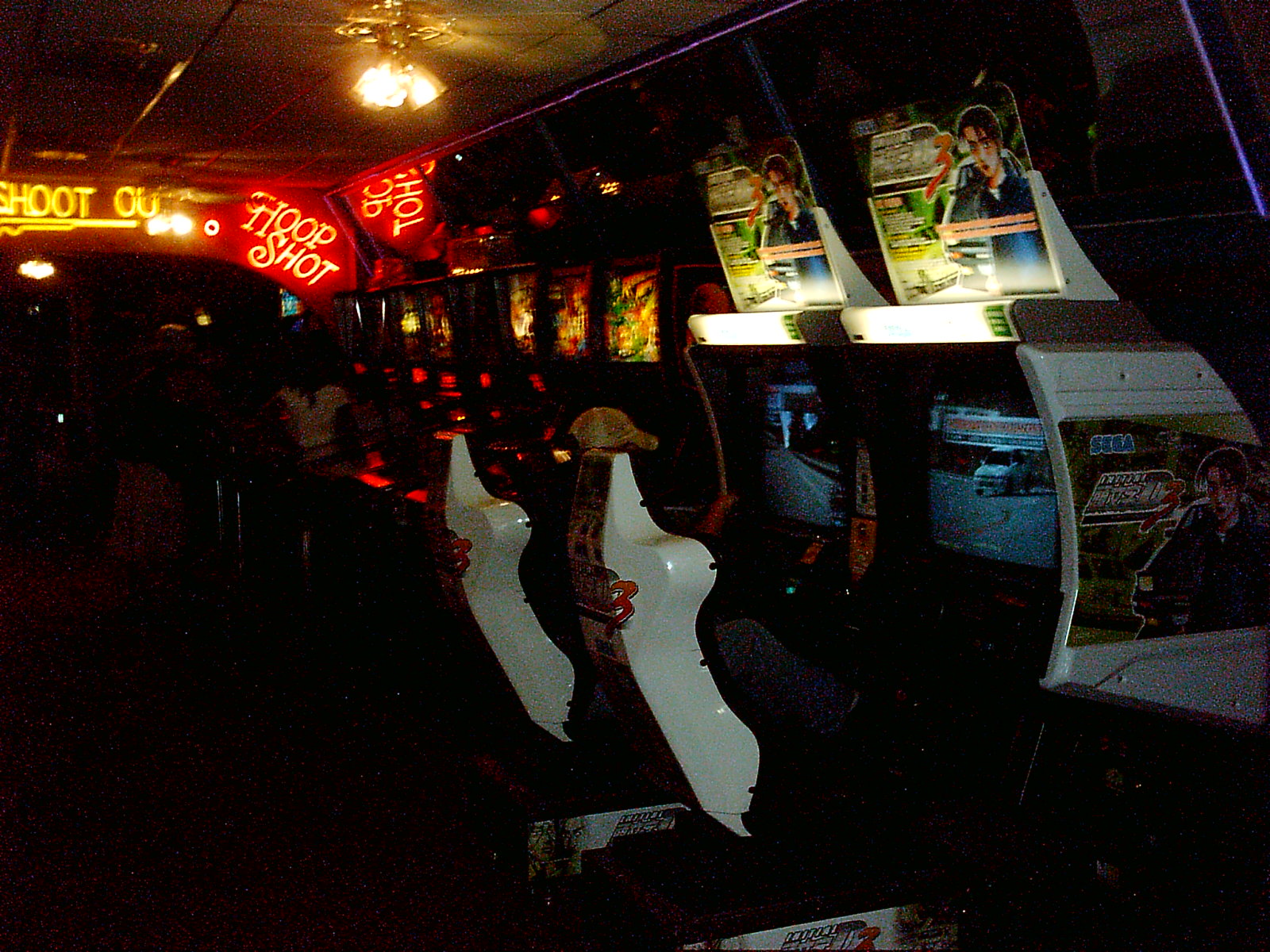 Here's the row of pins.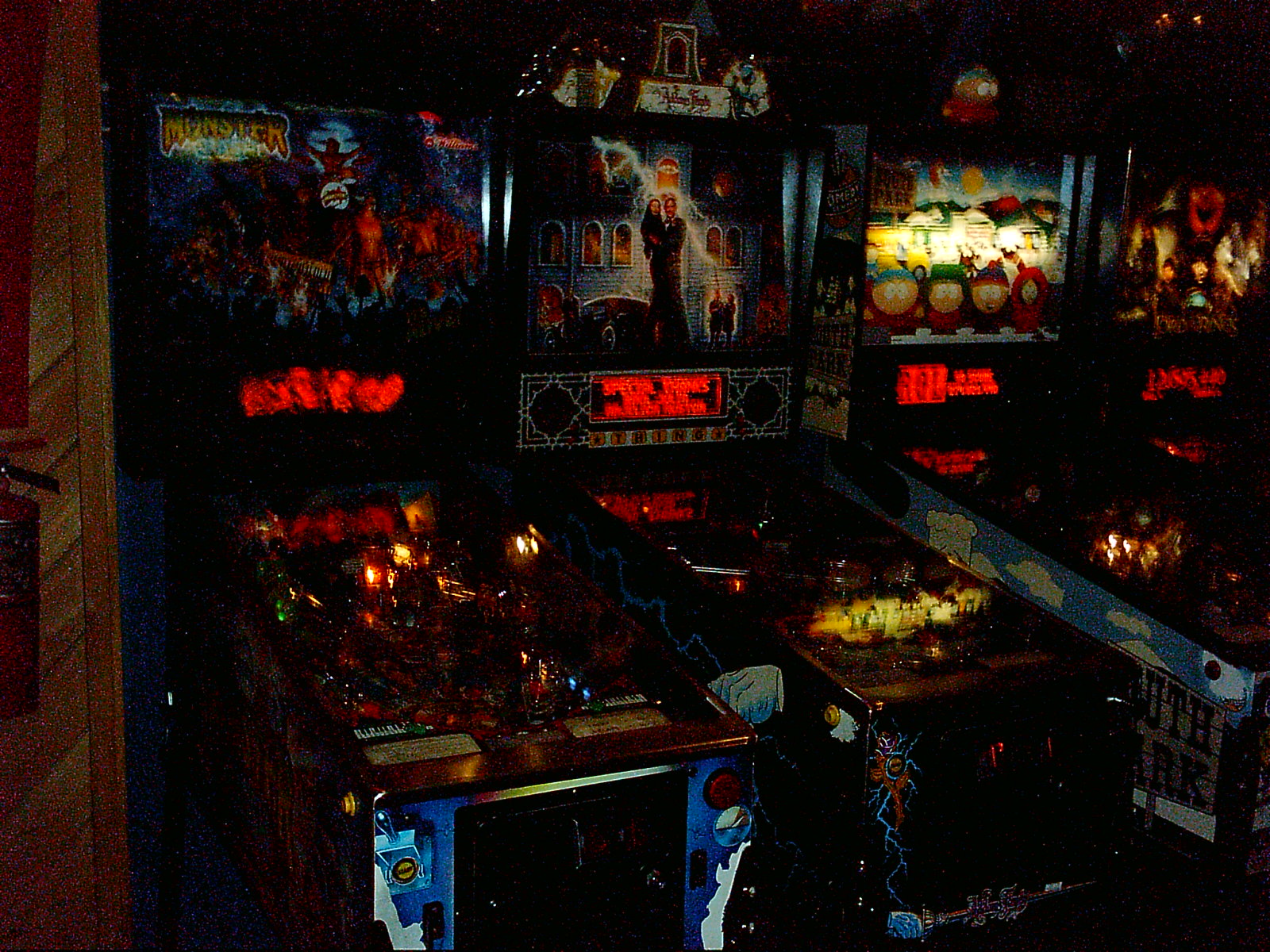 From left to right: Monster Bash, Addams Family, South Park, and Lord Of The Rings. As of June, 2008, those were the only pins remaining.
PAGE 3