While at Regency Square on August 10, 2015, I checked out this brand new arcade, which, unfortunately, was gone as of May 1, 2017. The last arcade I remember here was during the 80's inside Sears, and even better, the Sears arcade at what was Eastgate Mall, across town. Regency Square has been around since the 70's. Another hangout was Ridge Cinema, formerly located just down the street from this mall. Visit my "Cinemas Of The Past" site at Pingeek.com for some rare pics of this once great movie theater.
CLICK ON ANY PIC TO ENLARGE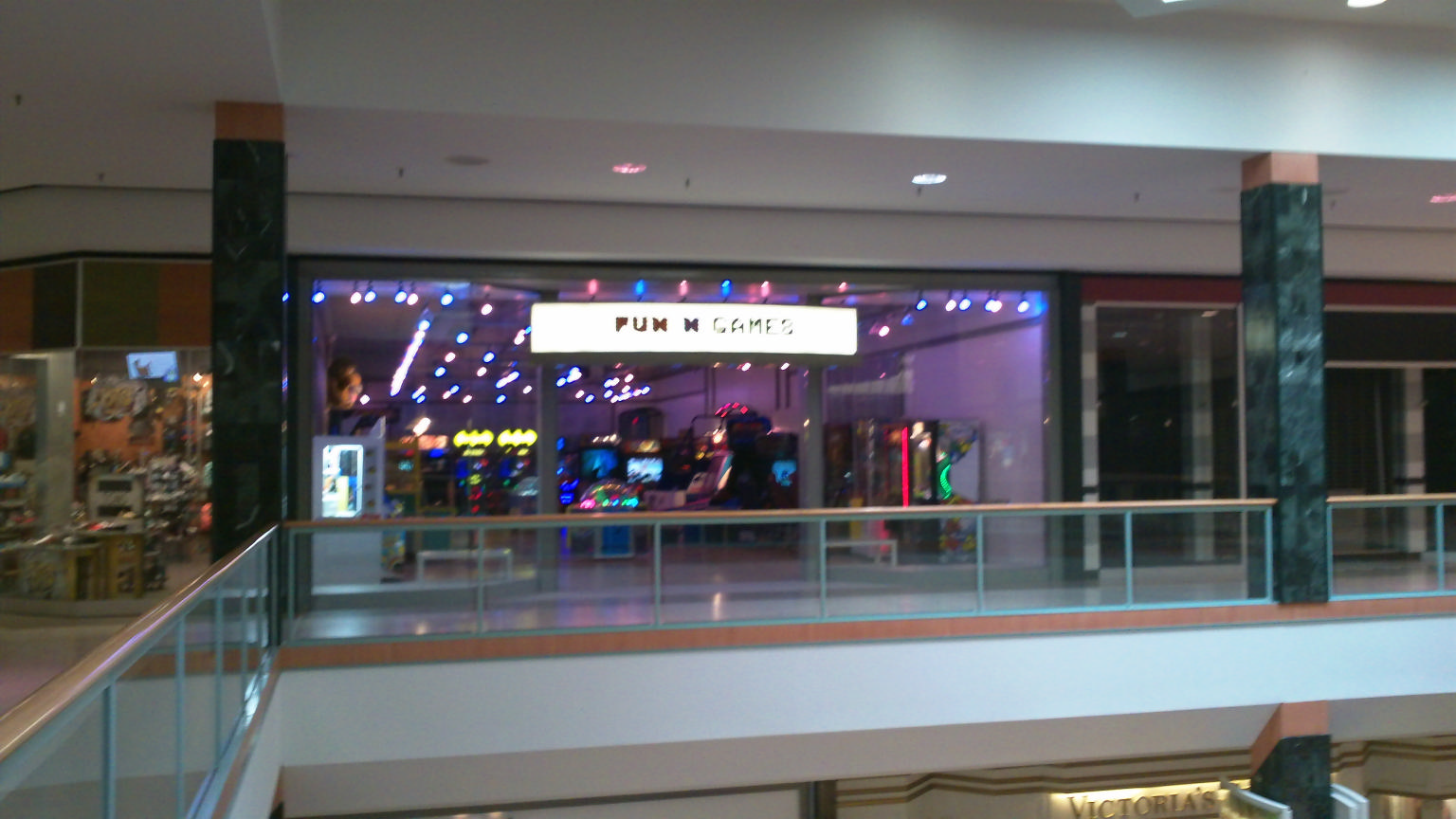 I was so excited I couldn't keep the camera straight. About the hours, though, as of July, 2016, I think they open on weekdays at 3 pm, and on weekends, Saturday at 10 am, and Sunday at noon. Also, there are two other locations at Virginia Center Commons and Chesterfield Towne Center.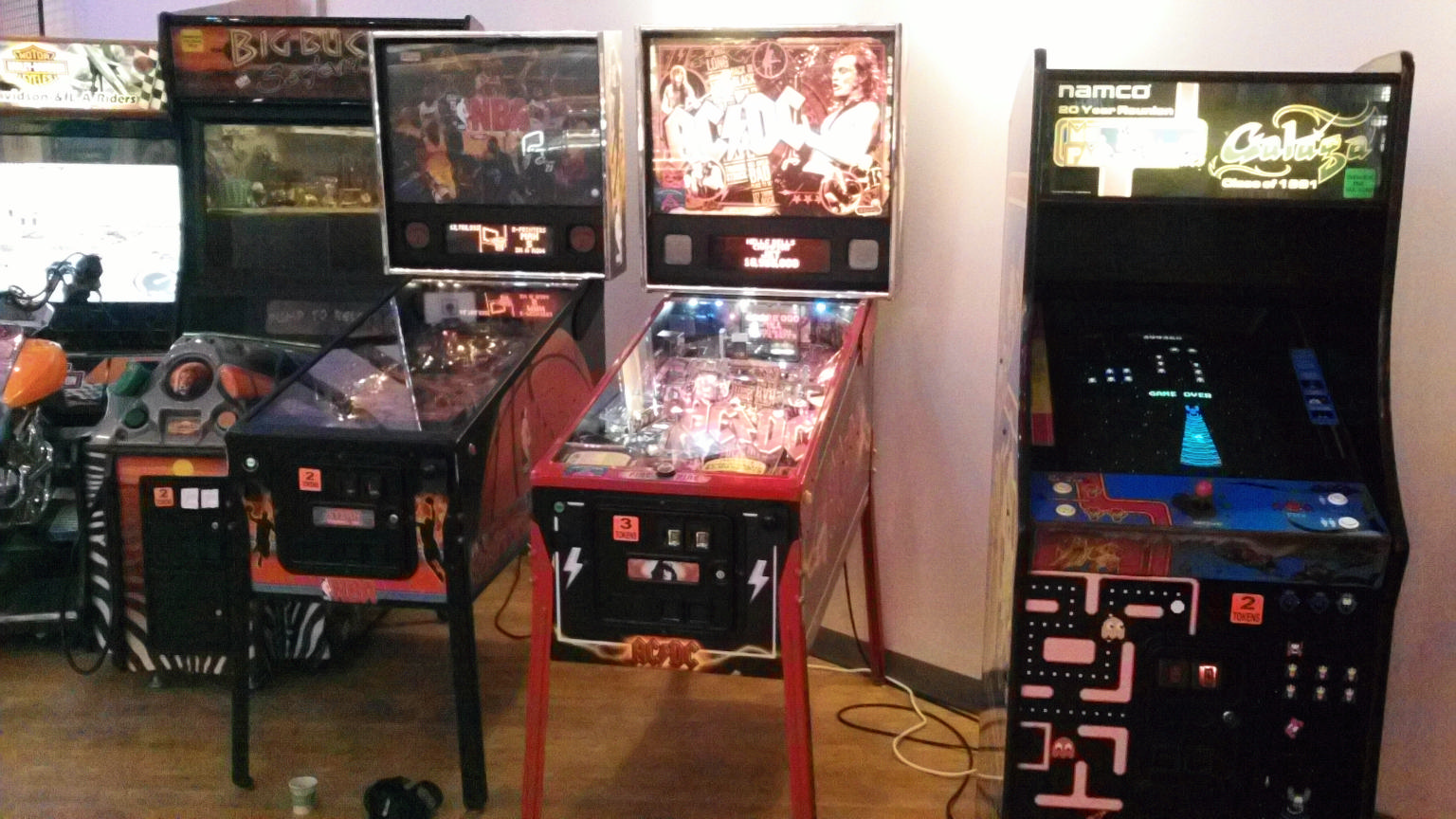 On the left, a somewhat rare Stern "NBA" pin, with lighting issues but playable, and on the right, an "AC/DC Premium" pin.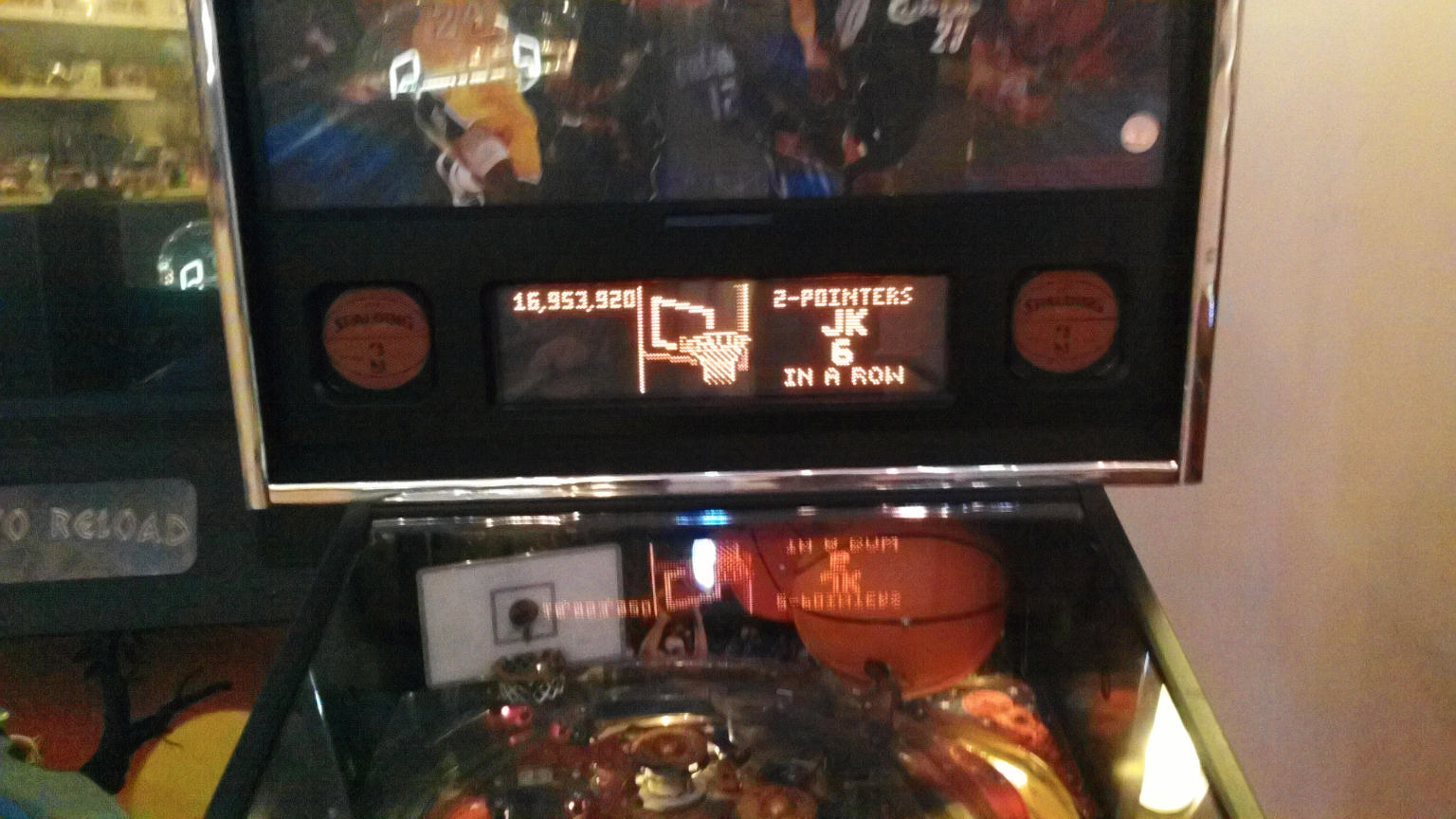 "JK" would be me.
In the center, Sega's "Let's Go Island," the wacky bug/monster shoot 'em up sequel to Sega's 2006 "Let's Go Jungle."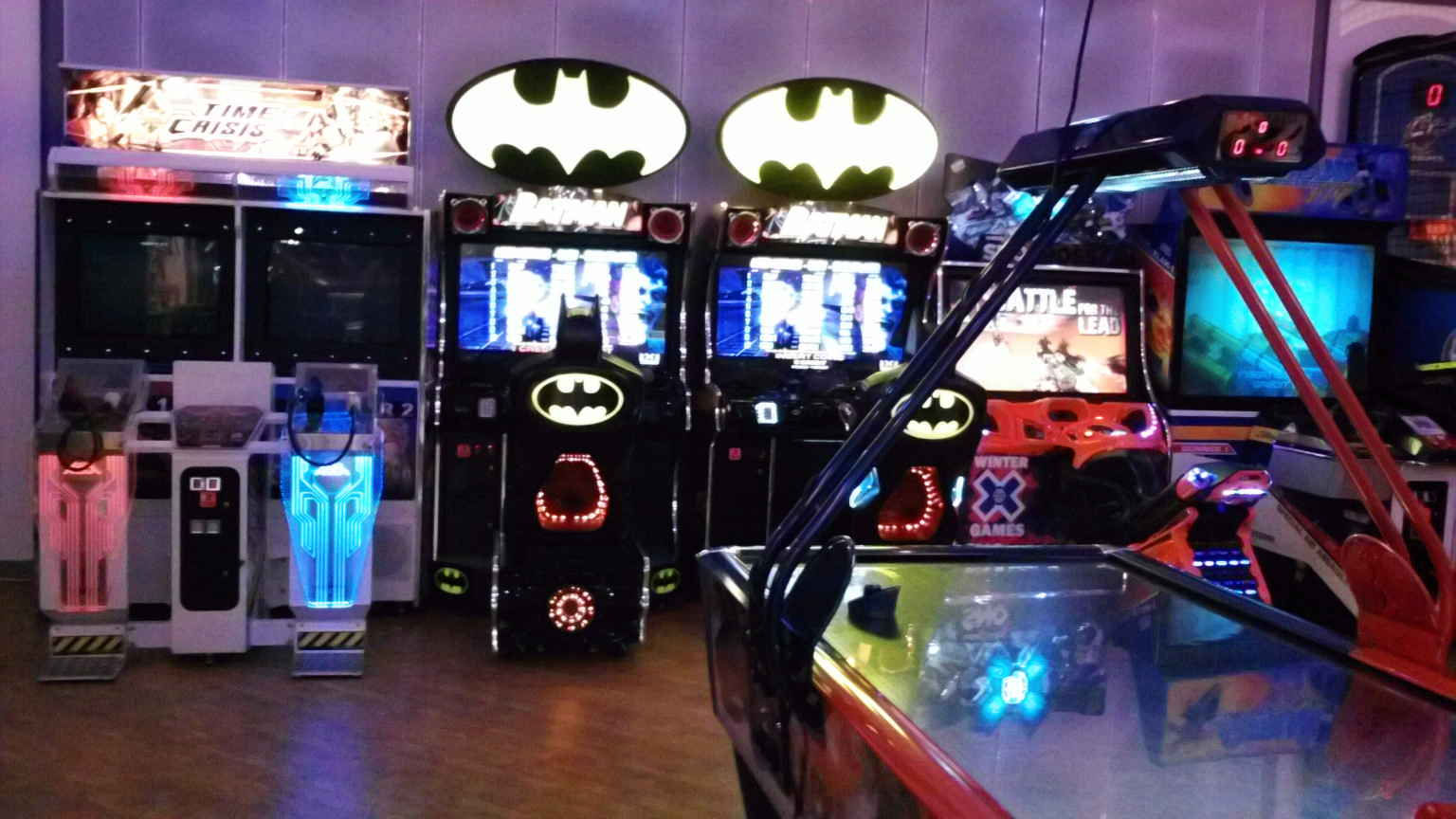 The real treat here, though, was this "Batman" driving game, featuring different levels, including stuff from the original tv series. If you're planning on buying one, they sell new on Ebay for about $8,500 and the cabinet alone weighs approximately 465 lbs. Might want to measure the door too.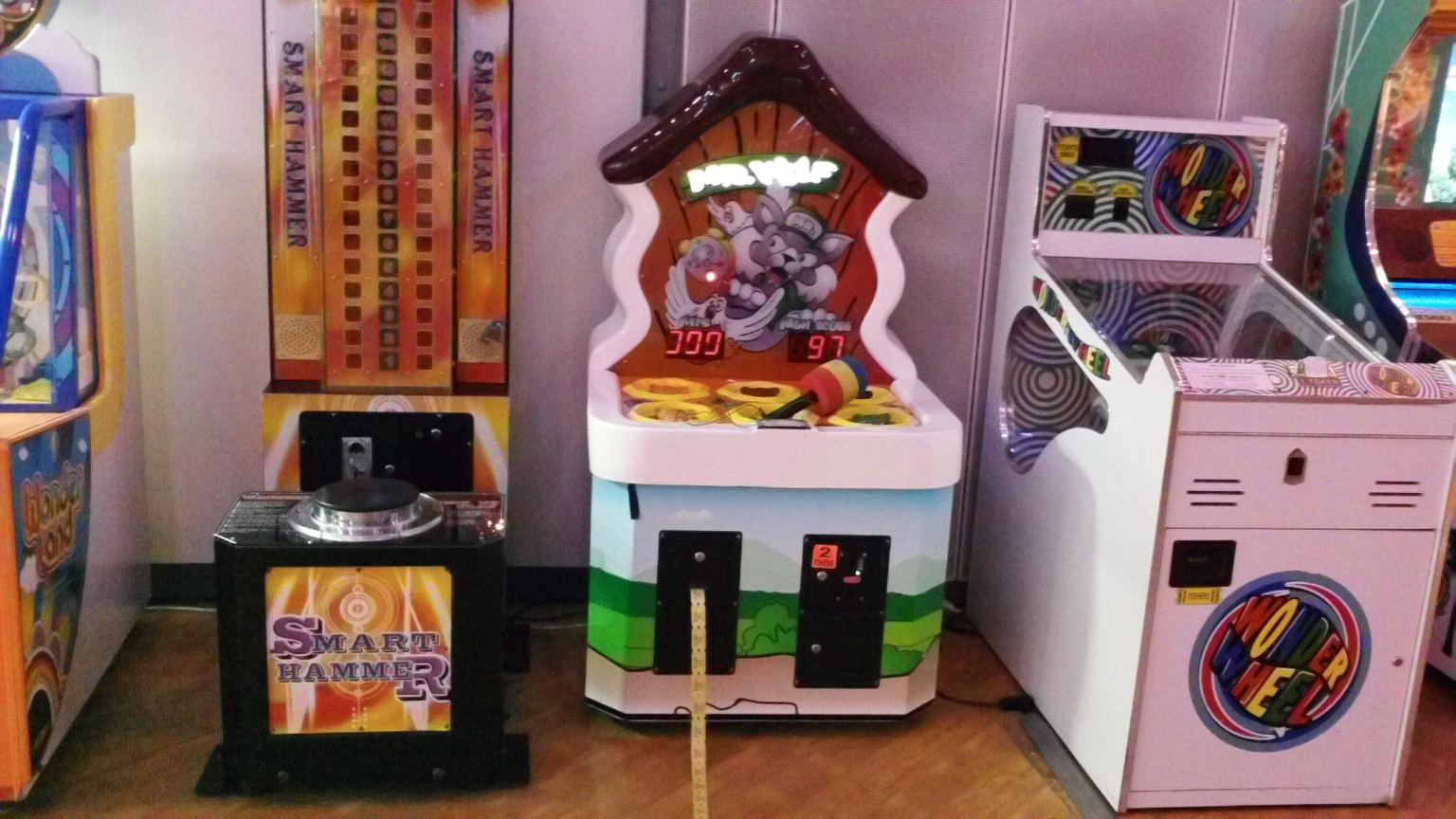 In the center, it's "Mr. Wolf," a whac-a-mole style game, made by Coast To Coast Entertainment.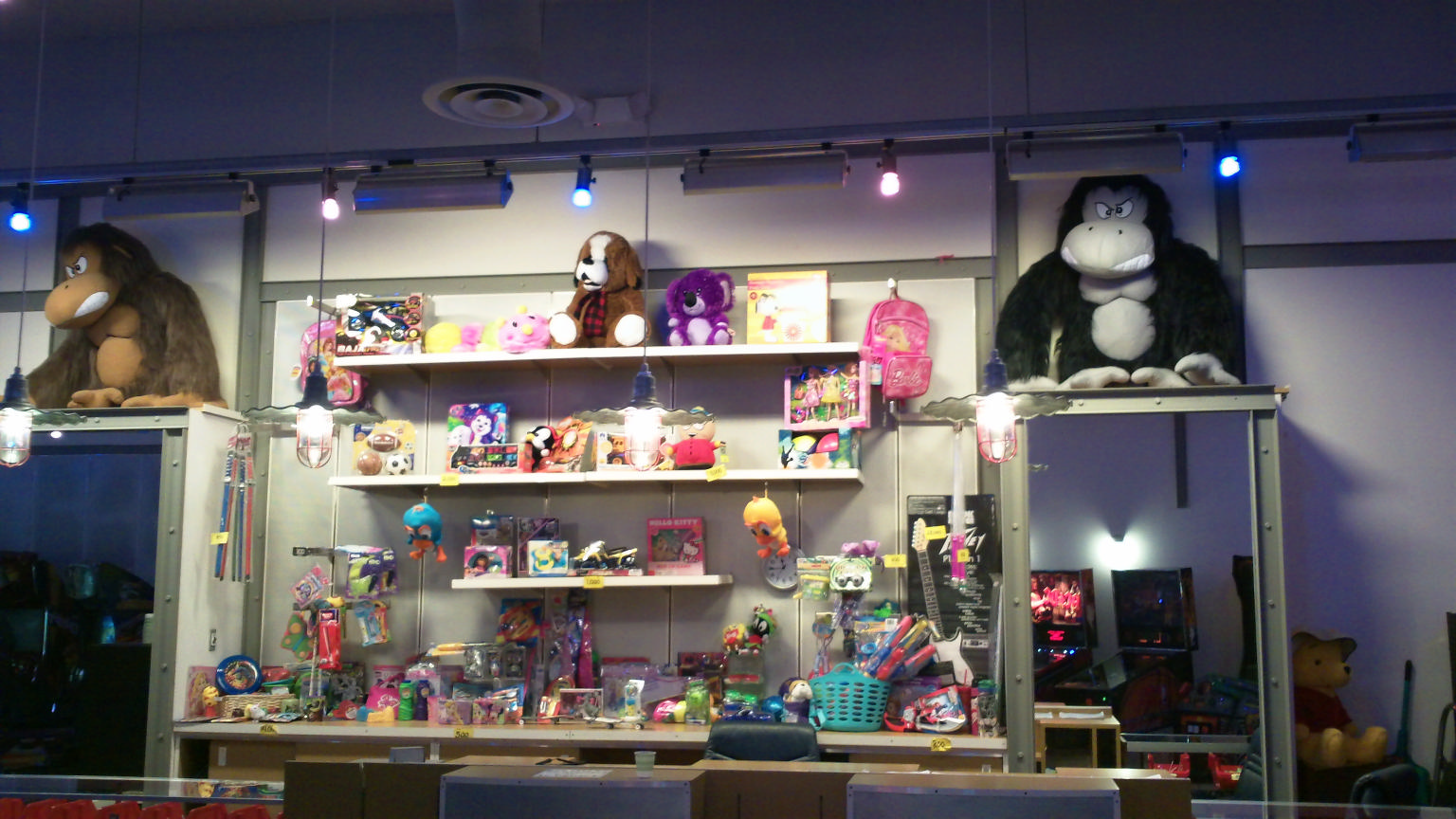 Win these prizes...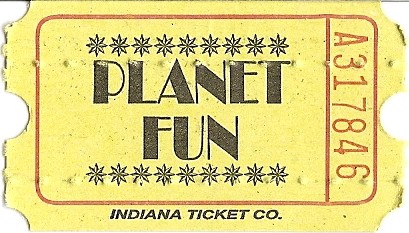 with a bunch of these tickets.

BACK TO PINGEEK.COM