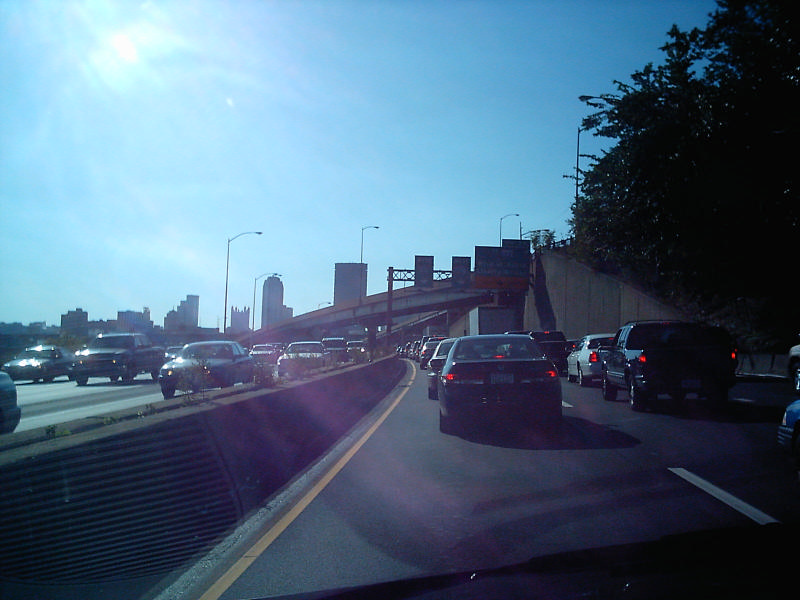 Here's where I think I screwed up. Somewhere around here or maybe before it, I missed an exit, and would up in downtown Pittsburgh, in rush hour traffic. Everything happens for a reason though!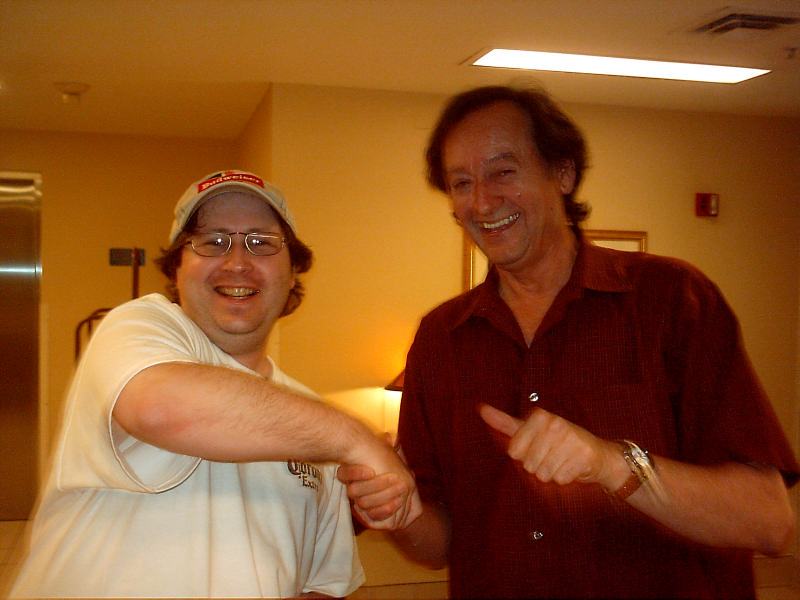 I got to the hotel after 6 pm, was checking in, and ran into my idol, Joe Flaherty of SCTV. My favorite SCTV character was "Count Floyd" of "Monster Chiller Horror Theatre." It turns out Joe was born in Pittsburgh, and was down from Canada visiting family. Pardon the stupid handshake. I was so stunned to run into Joe, I forgot to drop my camera bag to get a good picture. The hotel clerk is a worse photographer than me, hence the blurry photo, but it's all I have.
Thursday morning, 11 am, the doors open. This is my first time here.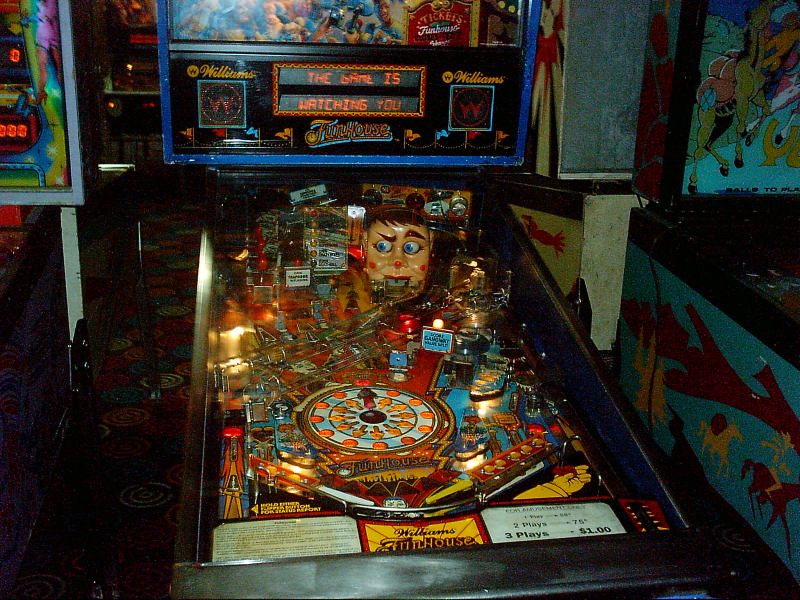 I entered the facilities. The look on Rudy's face pretty much sums it up.