TIMELINE ARCADE
HANOVER, PA
CLICK ON ANY PIC TO ENLARGE
Timeline continues to offer a wide variety of classic pins. Something changed though, since I was here on their first day of business.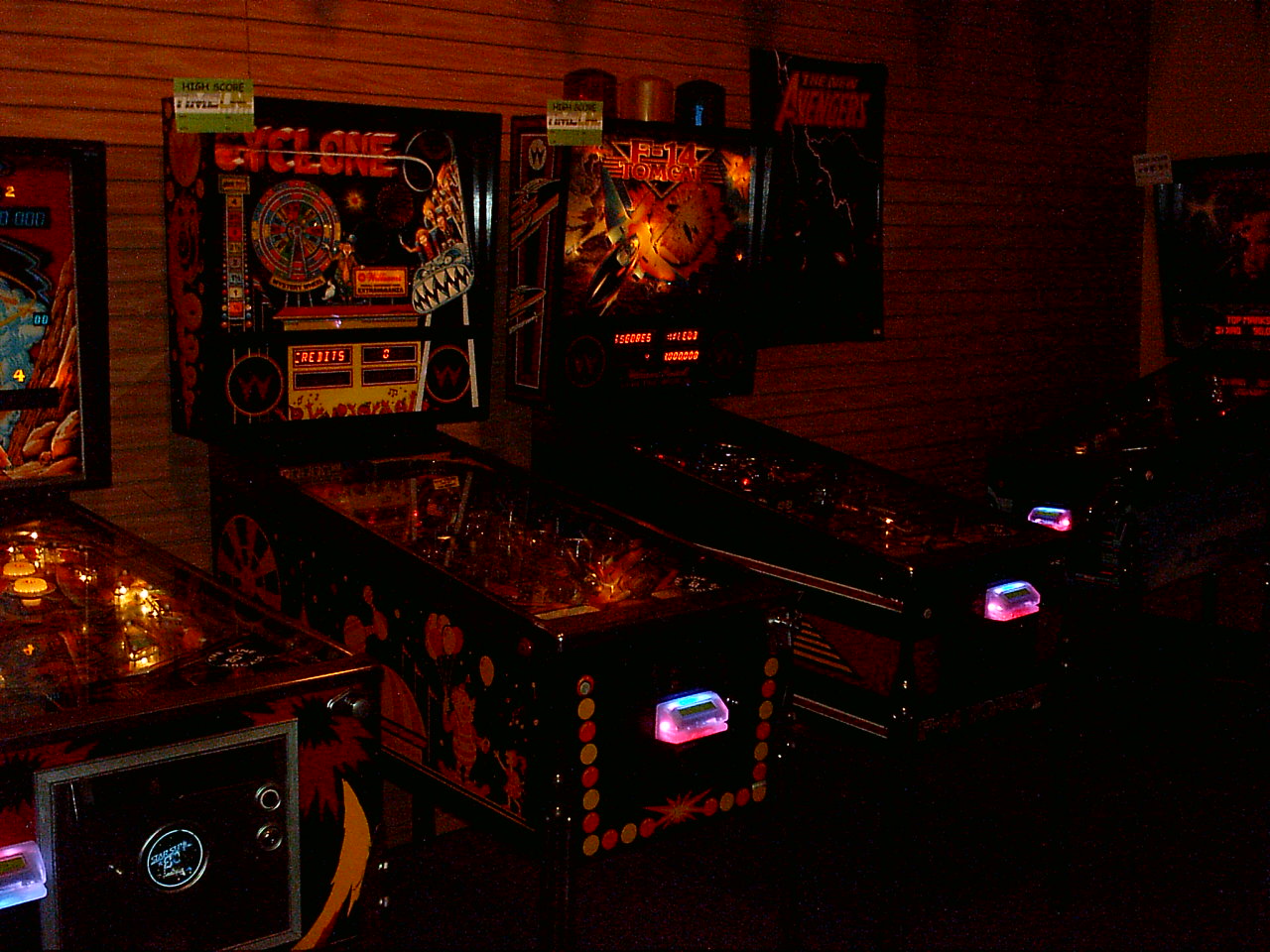 "F-14 Tomcat" has been added to the lineup. Cool!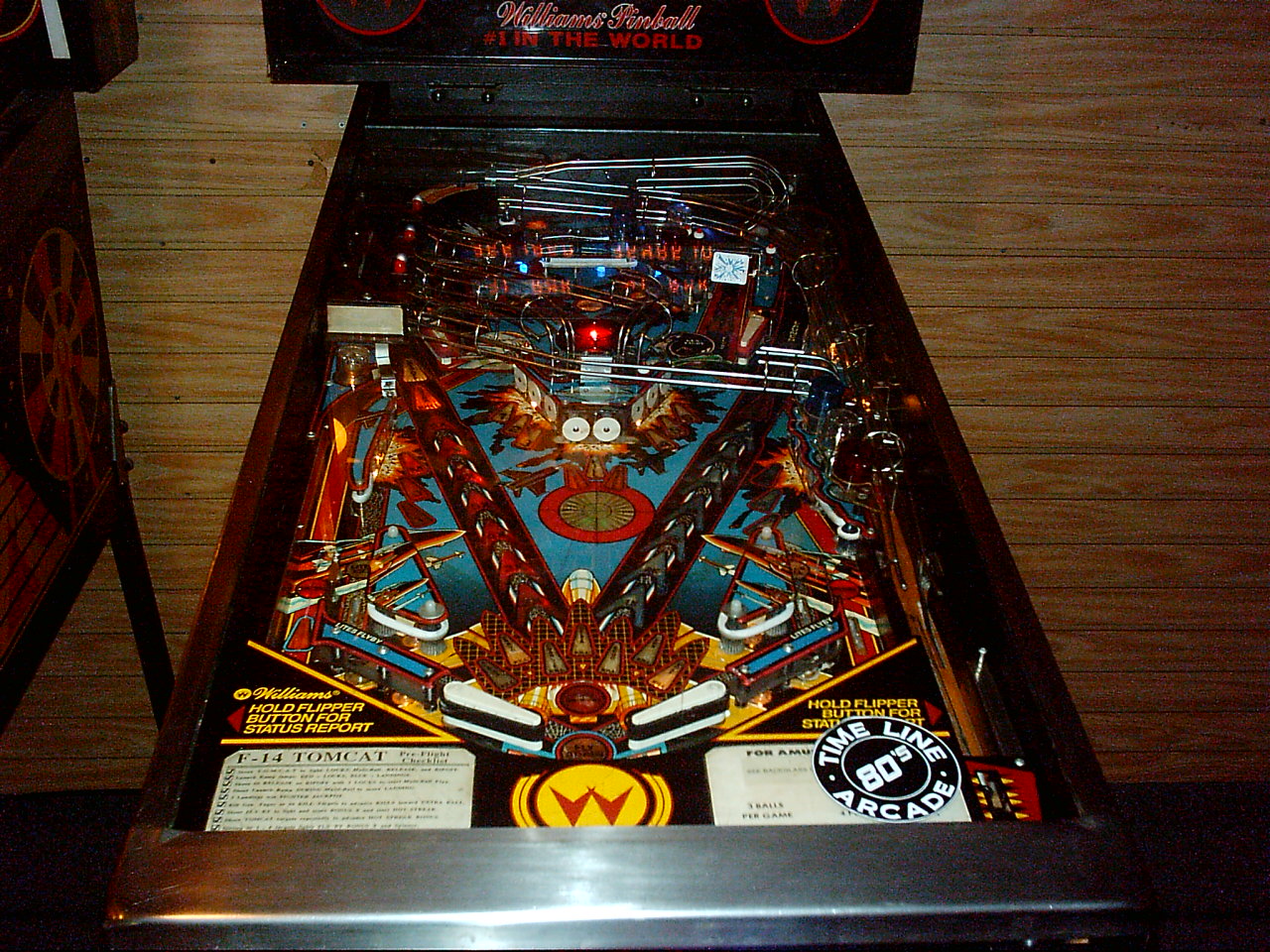 The last time I played this pin on location was at an arcade here in Richmond, around 1987, when it was first released.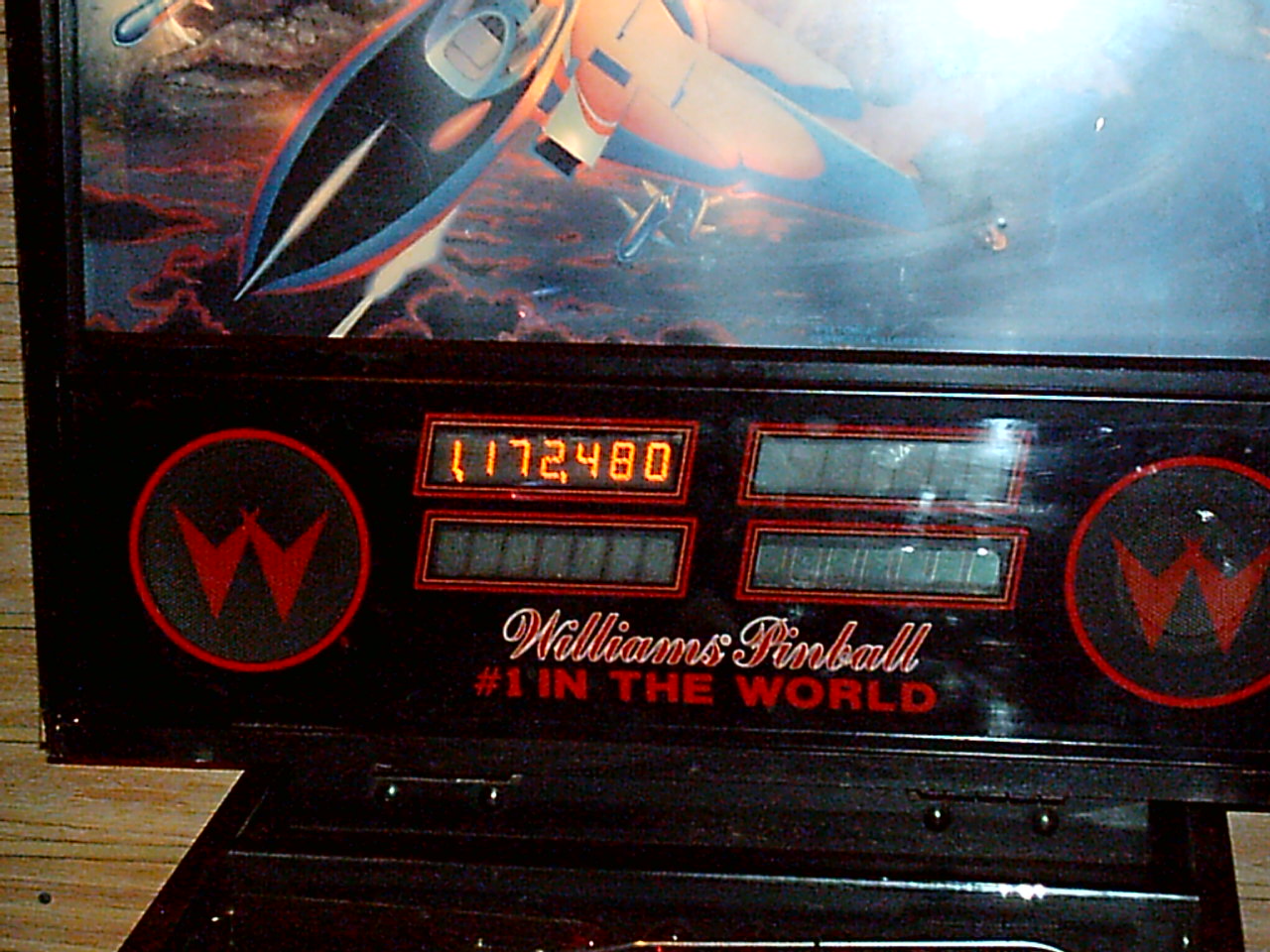 Although I won a free game, this was not the high score. However, "I'll be back."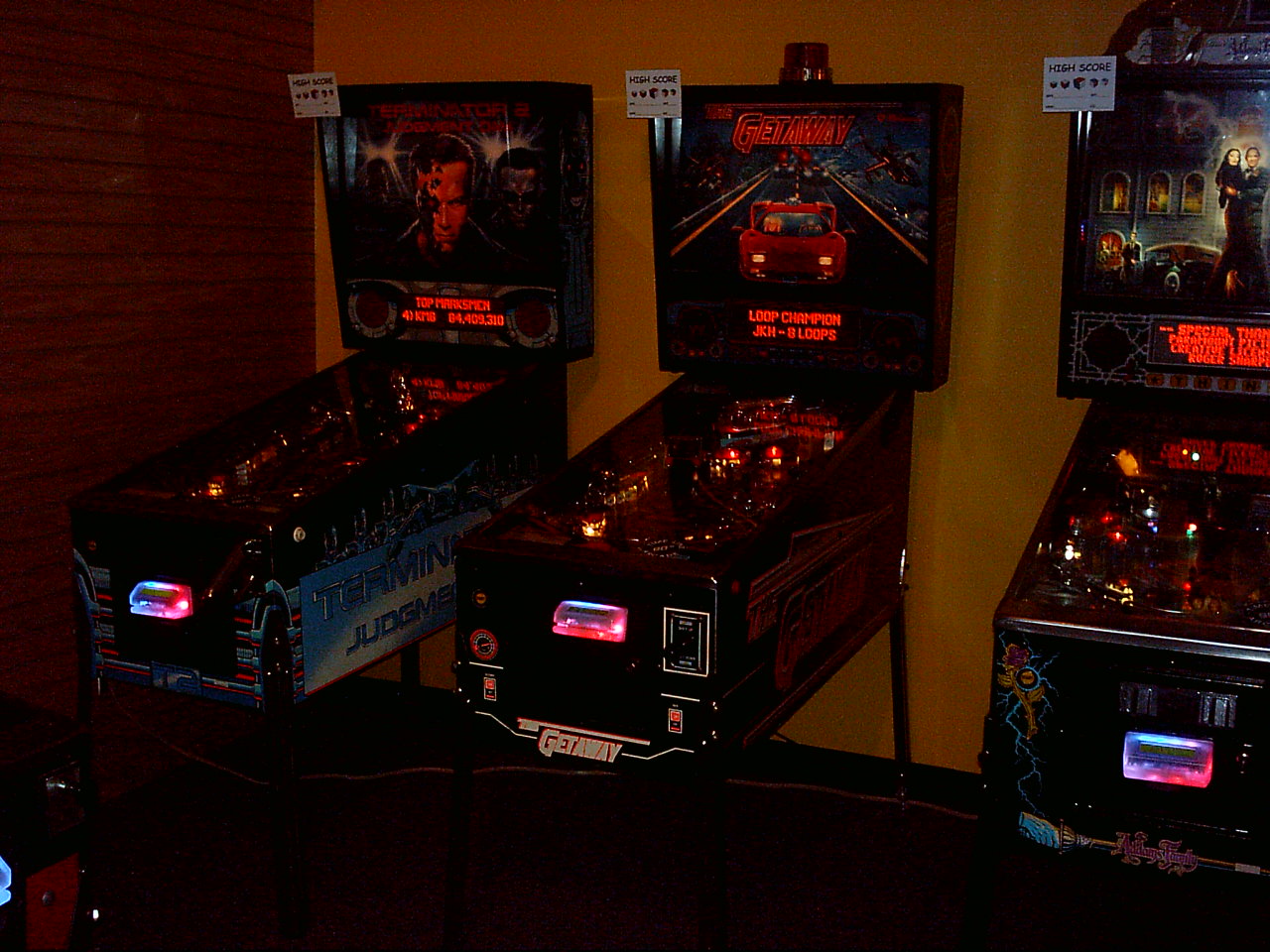 Oops, that line was meant for the pin on the far left. Also, "The Getaway: High Speed II," is another classic title that has been added since I was last here.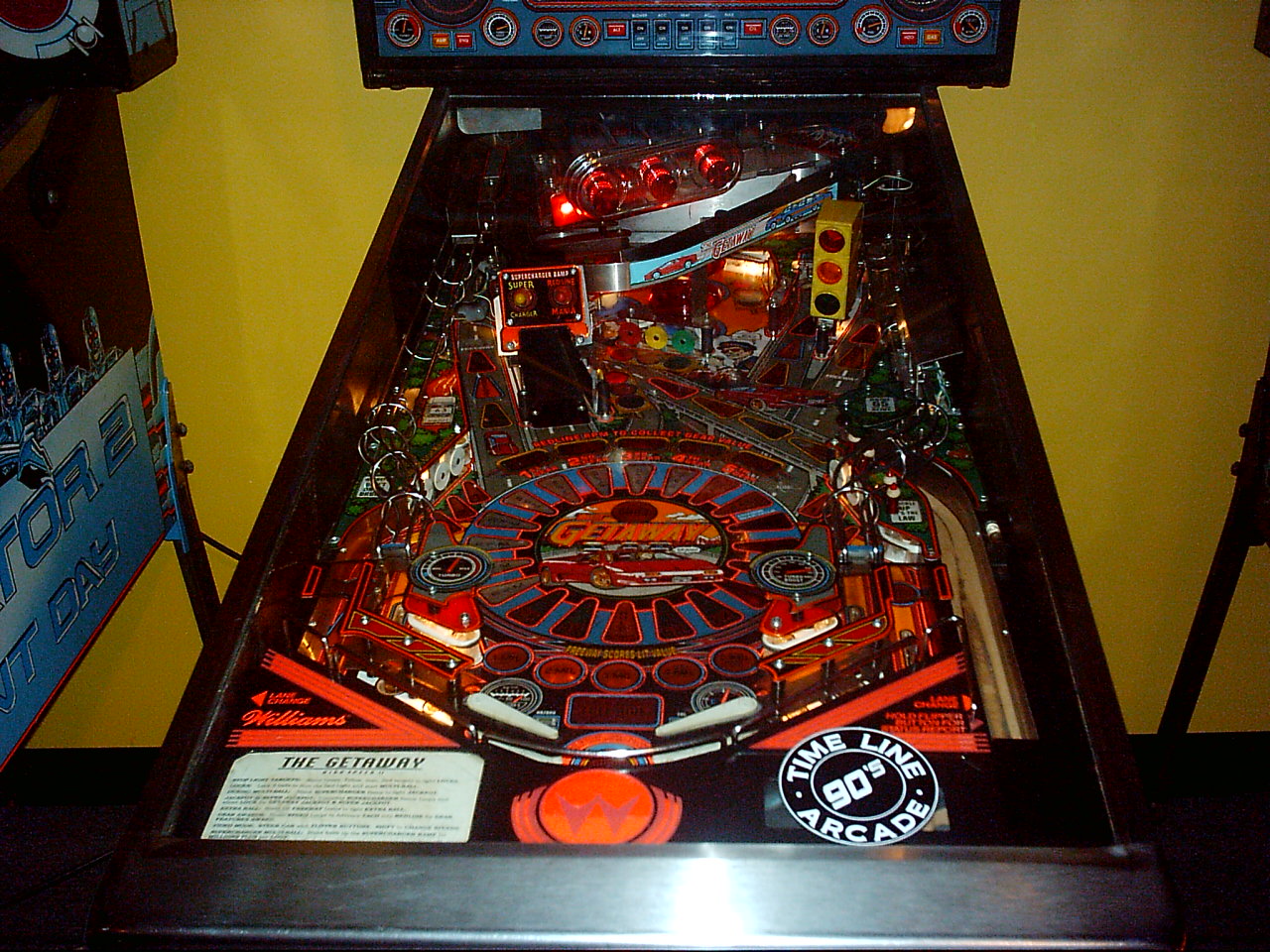 This game is a blast.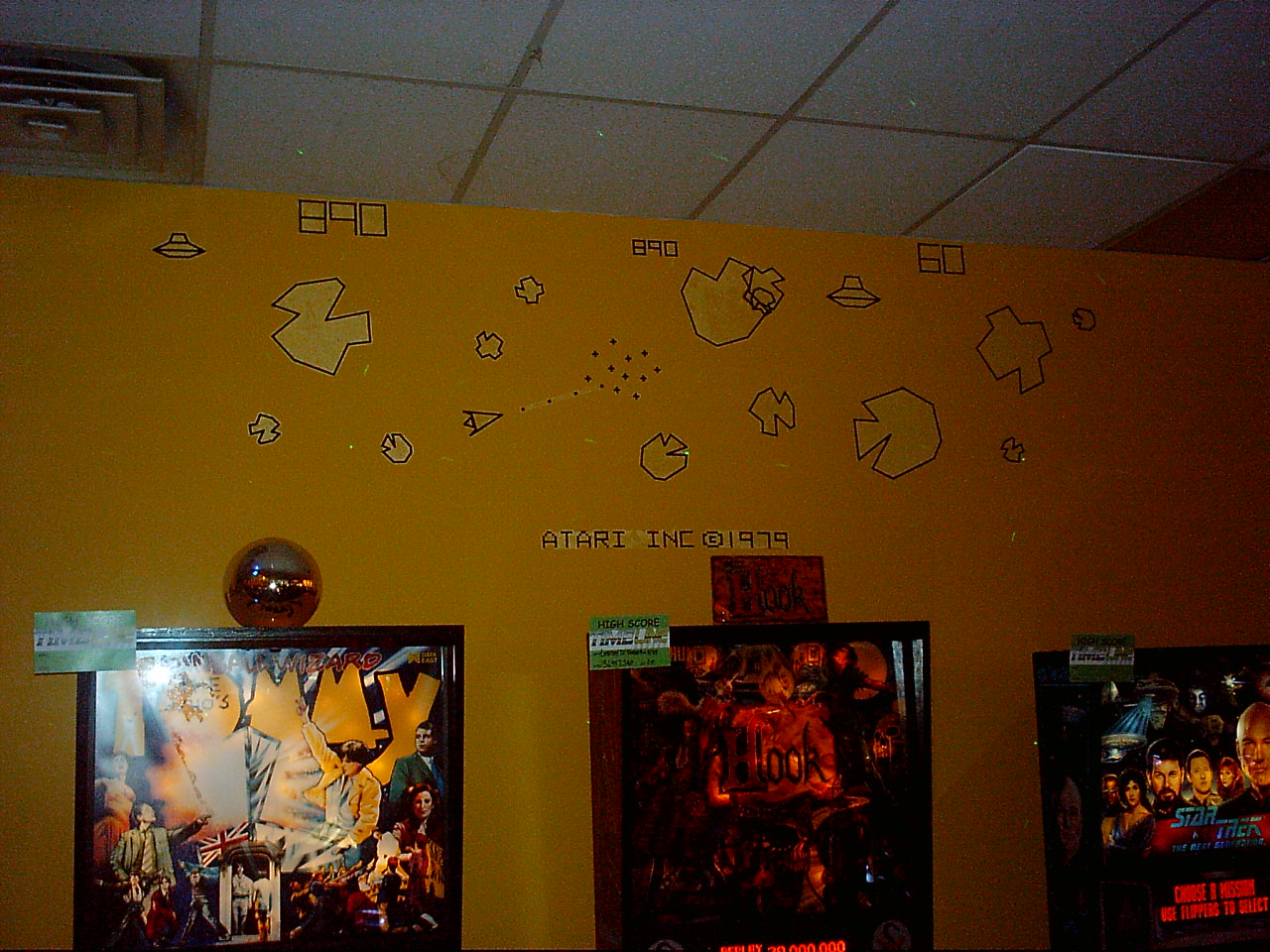 Speaking of which...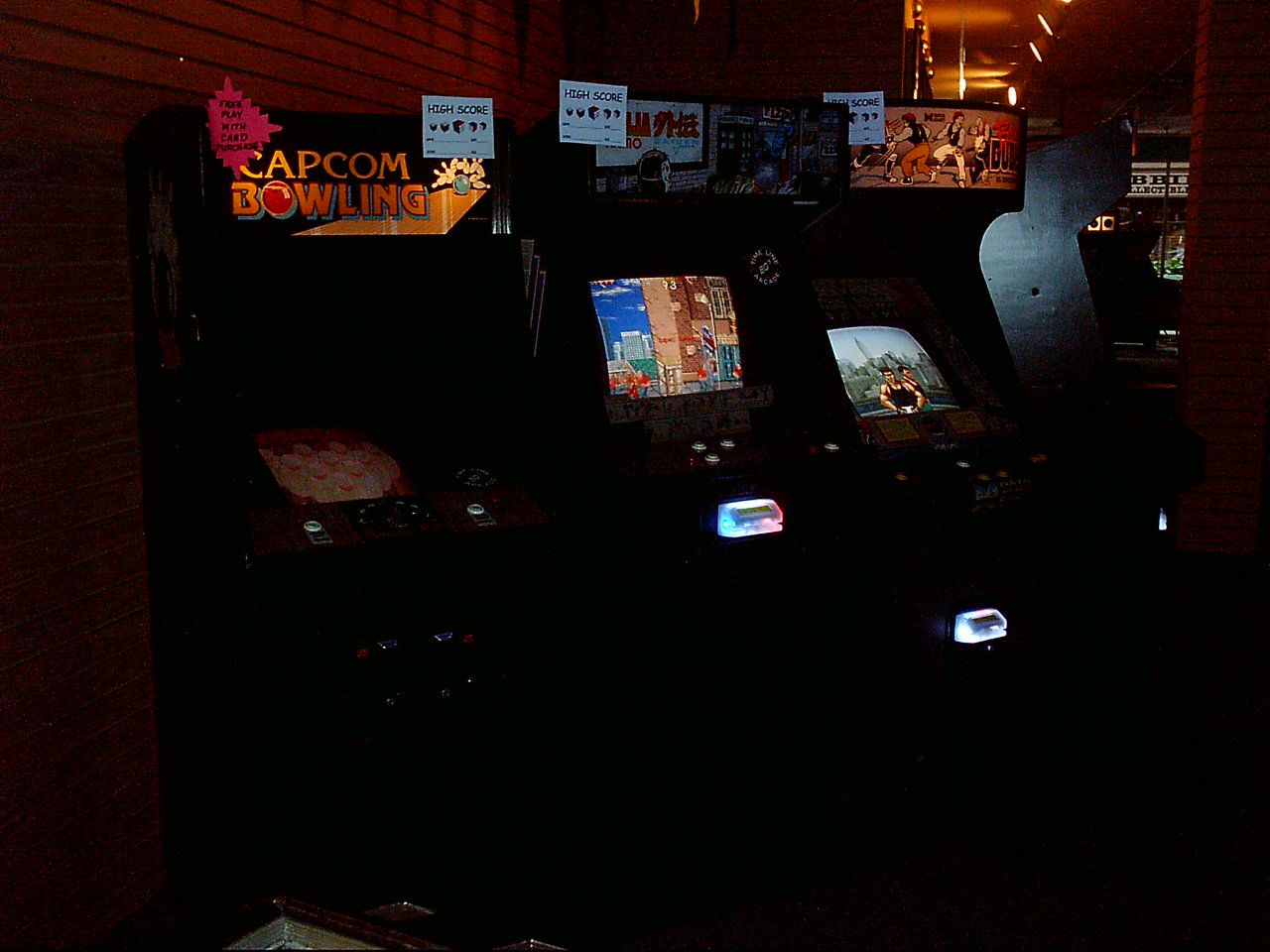 More games recently added include, "Capcom Bowling," "Ninja Gaiden," and "Bad Dudes."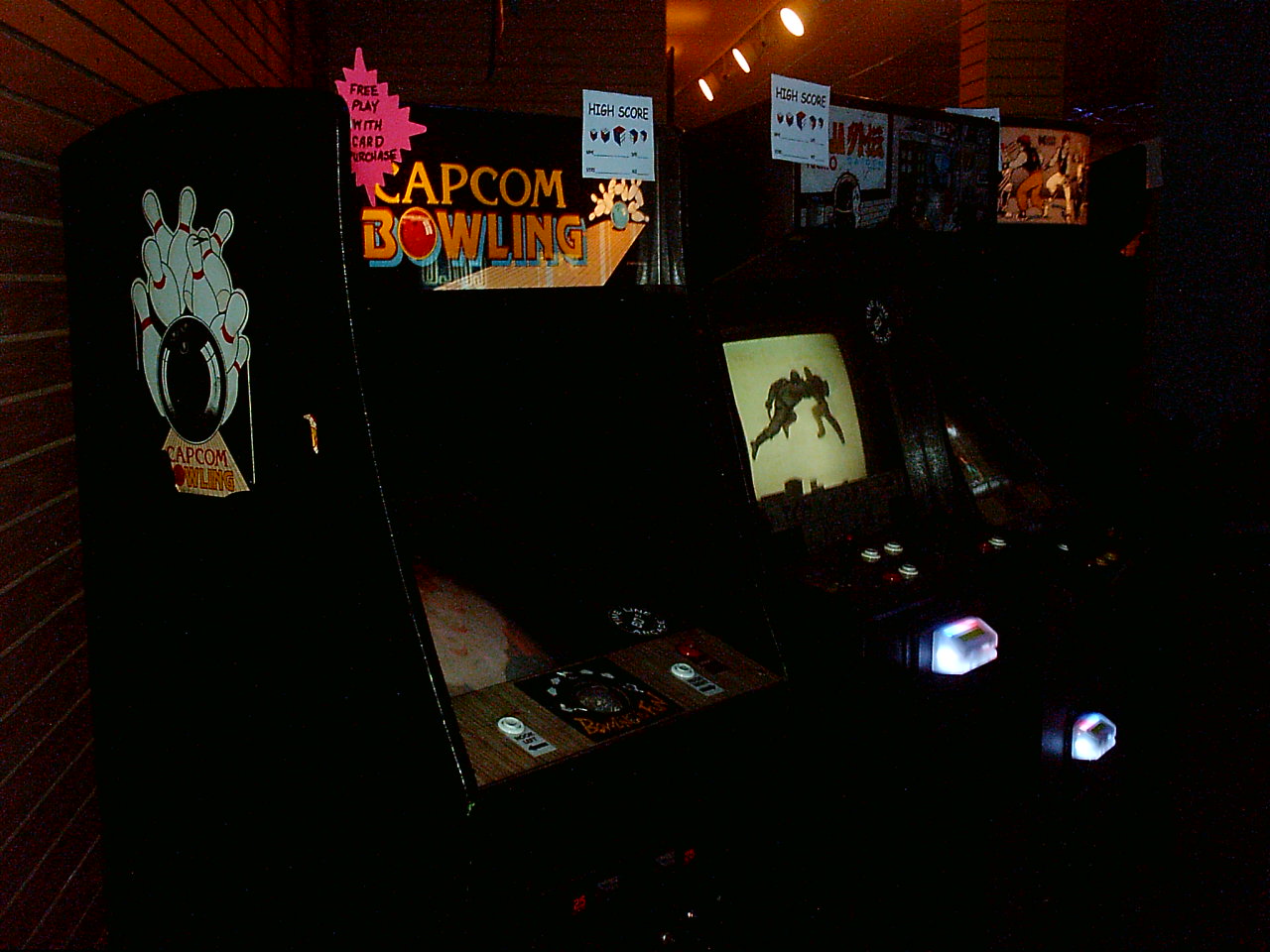 Here's a view of the cabinet side art for this really fun bowling game.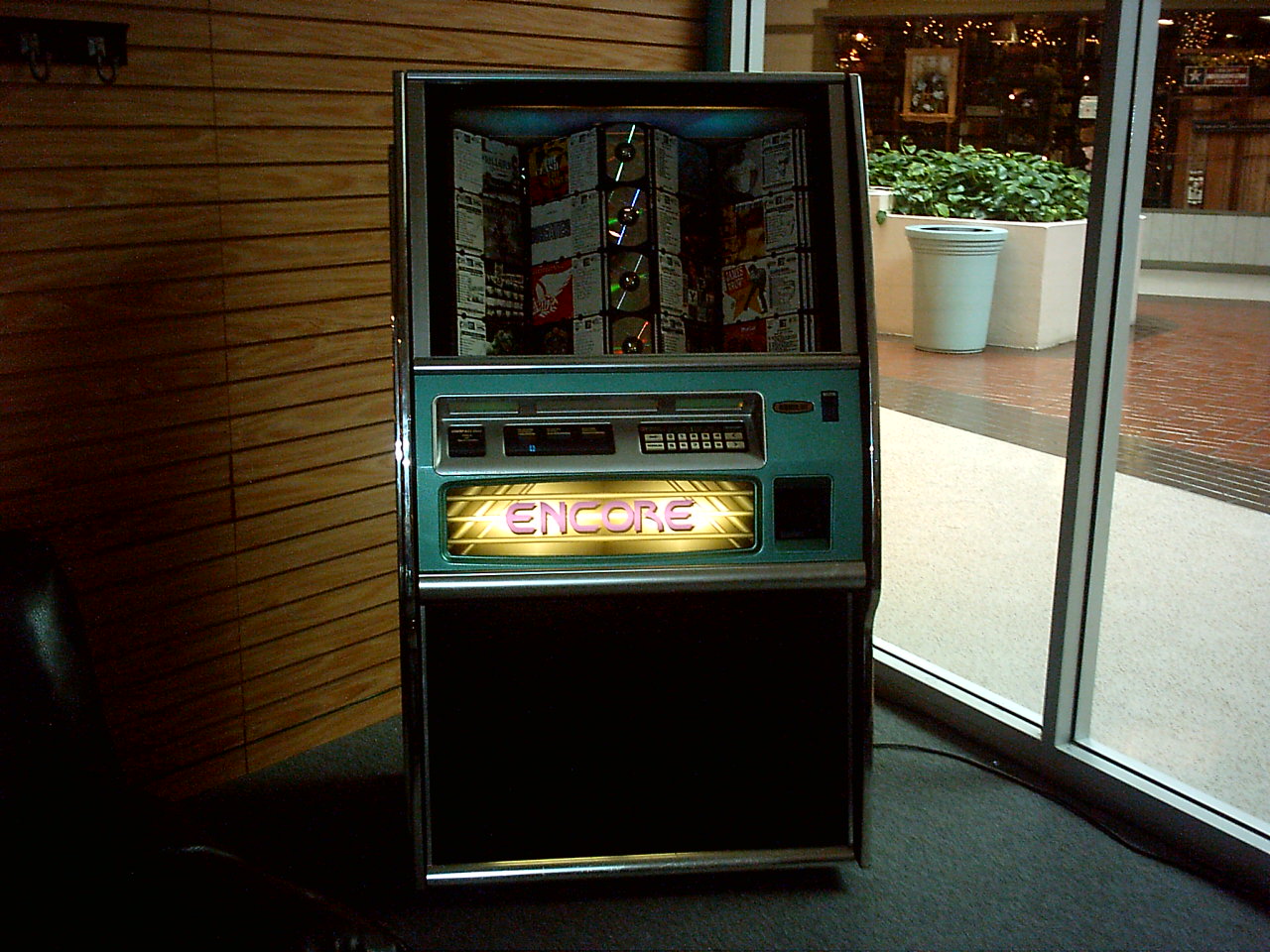 Time to take a break, and listen to some tunes on this cd jukebox, which has a diverse selection of tunes from several decades.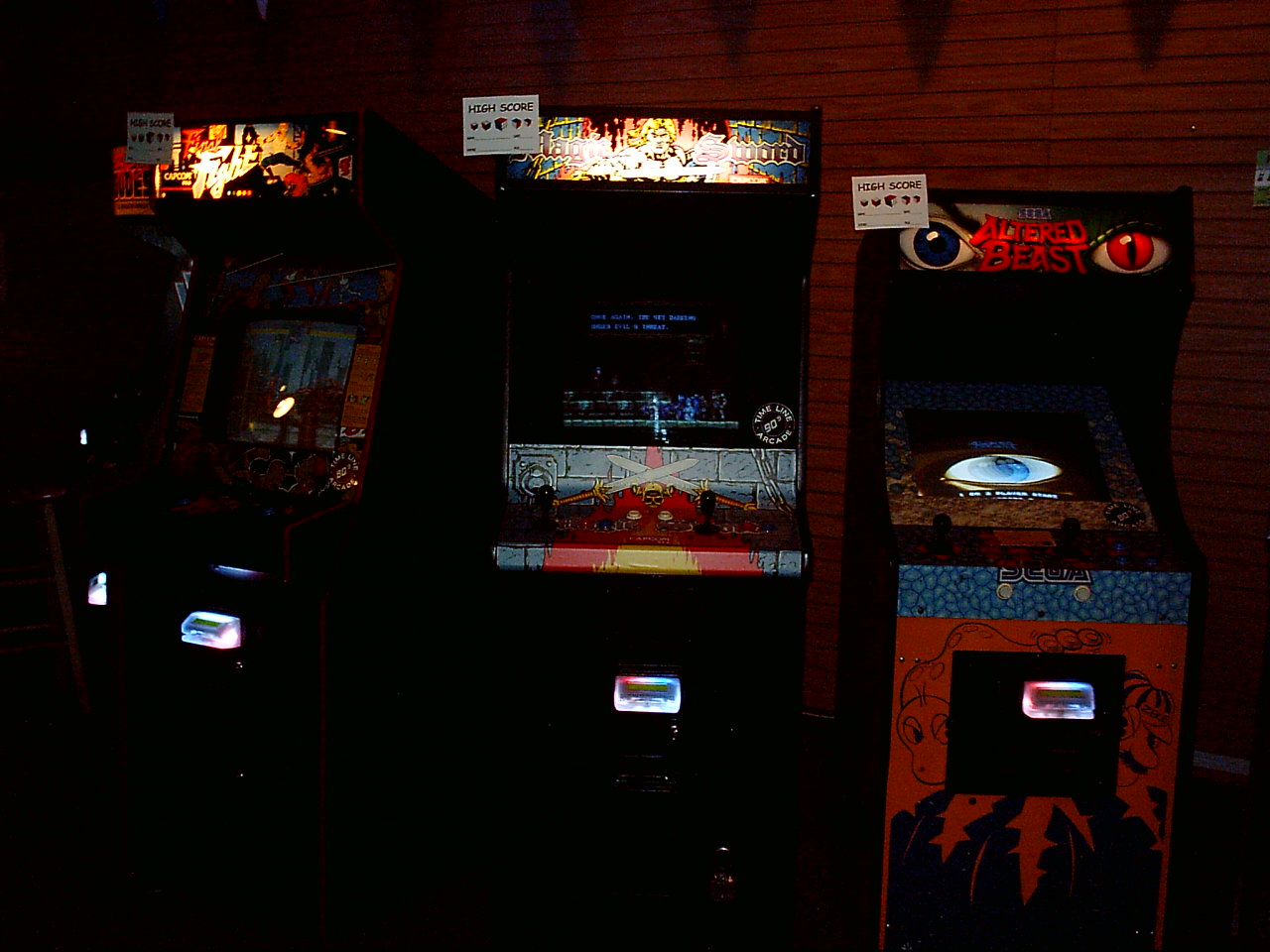 From left to right, "Final Fight," "Magic Sword," and one of my favorite Sega videogames, "Altered Beast."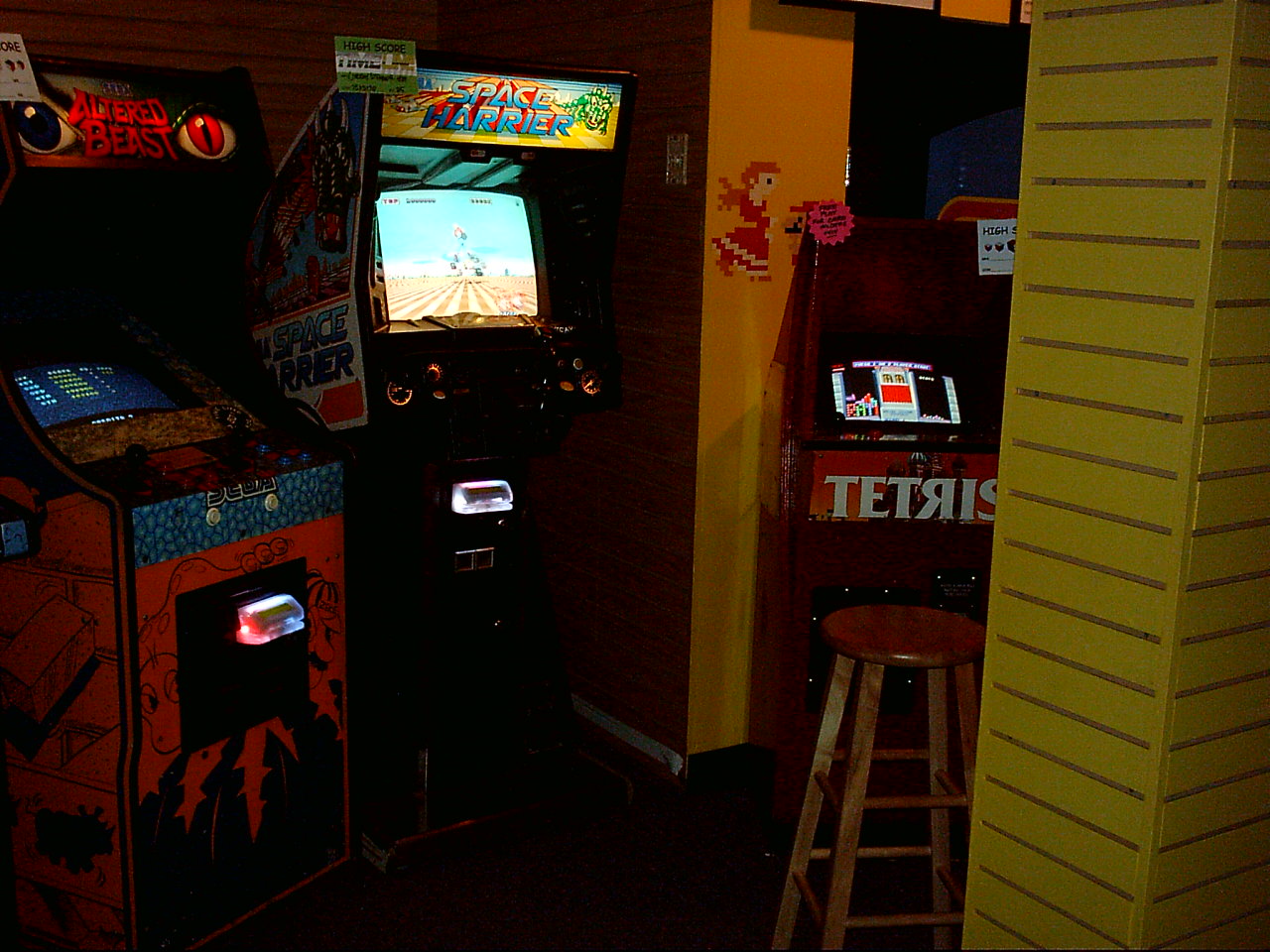 "Space Harrier," is another Sega classic that Timeline got recently.
PAGE 6