The York Show 2007
On Wednesday, October 10, 2007, my girlfriend and I left Richmond, VA around 6:00 AM and headed to York, PA to attend the one and only White Rose Gameroom Show (aka The York Show), which took place Friday and Saturday, as it does every year. This was the 11th York Show.

There was quite an assortment of pins to play, ranging from the 1950's to the present, as you will see from my pics inside the show.

Check out The York Show's official site HERE for more information about the show.

I have a dvd for sale documenting this particular event, which can be ordered HERE.

See you at the show! Pingeek
CLICK ON ANY PIC TO ENLARGE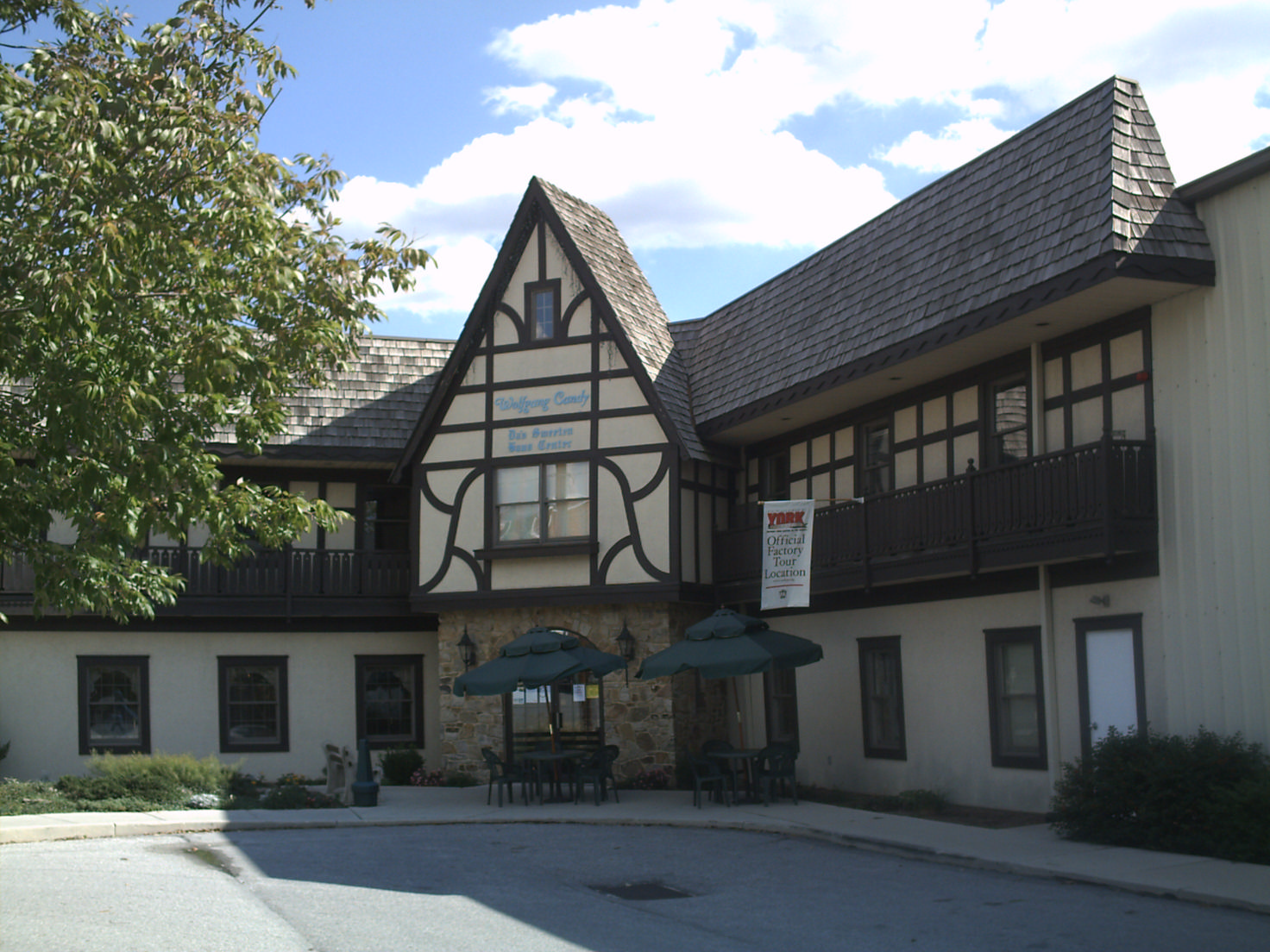 Not too far off the interstate, we saw a small sign on route 30 for a candy factory. It turns out, that this is "Wolfgang Candy." This factory has been in business since 1921. You can tour the chocolate factory, see a small museum inside this main building, and of course, buy candy.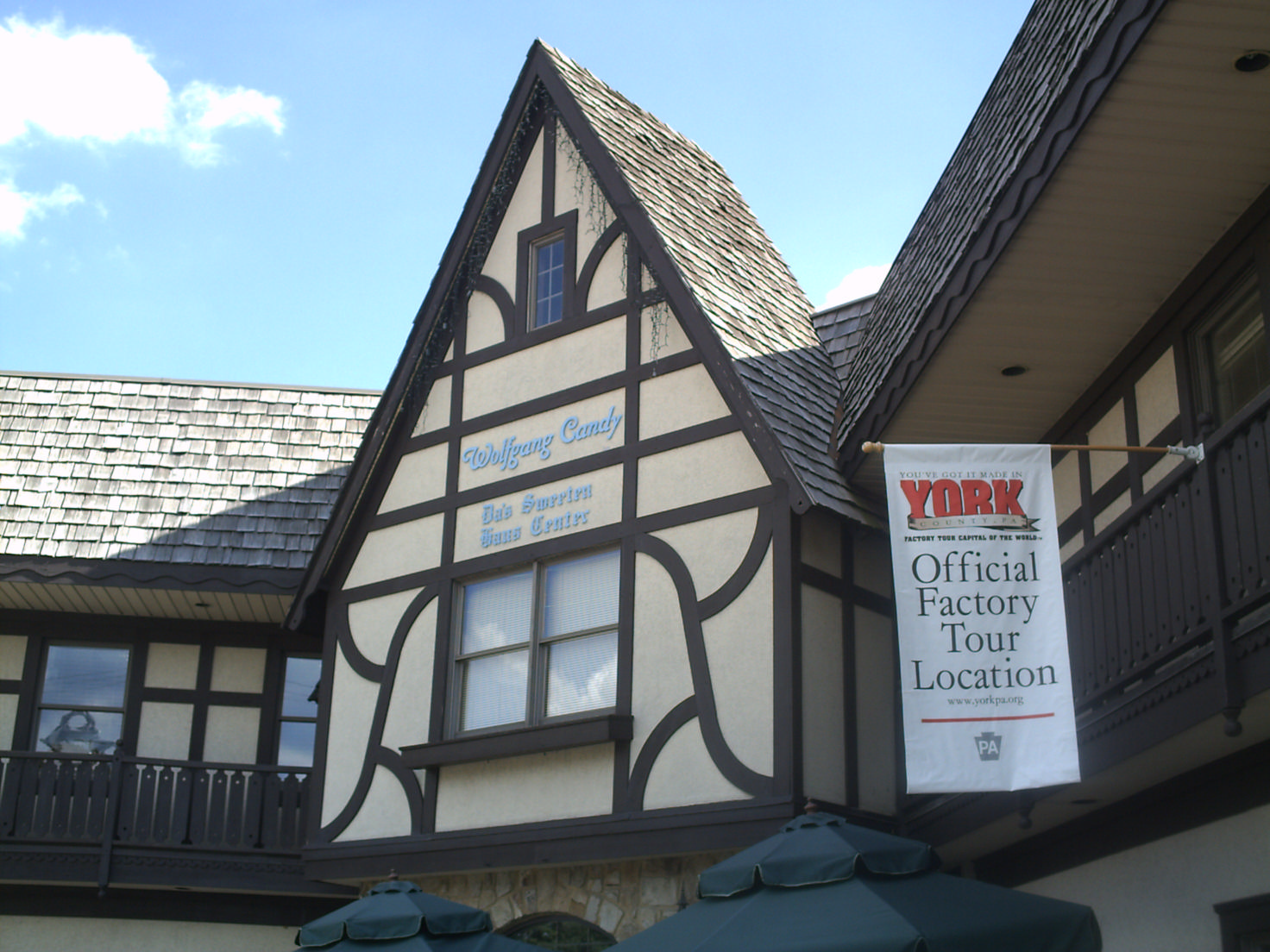 If I remember correctly, Wolfgang Candy is located just off route 30. Take a left at the intersection with the Weis Grocery on the right, and the Super 8 on the left, go about a half mile, and it's on the left.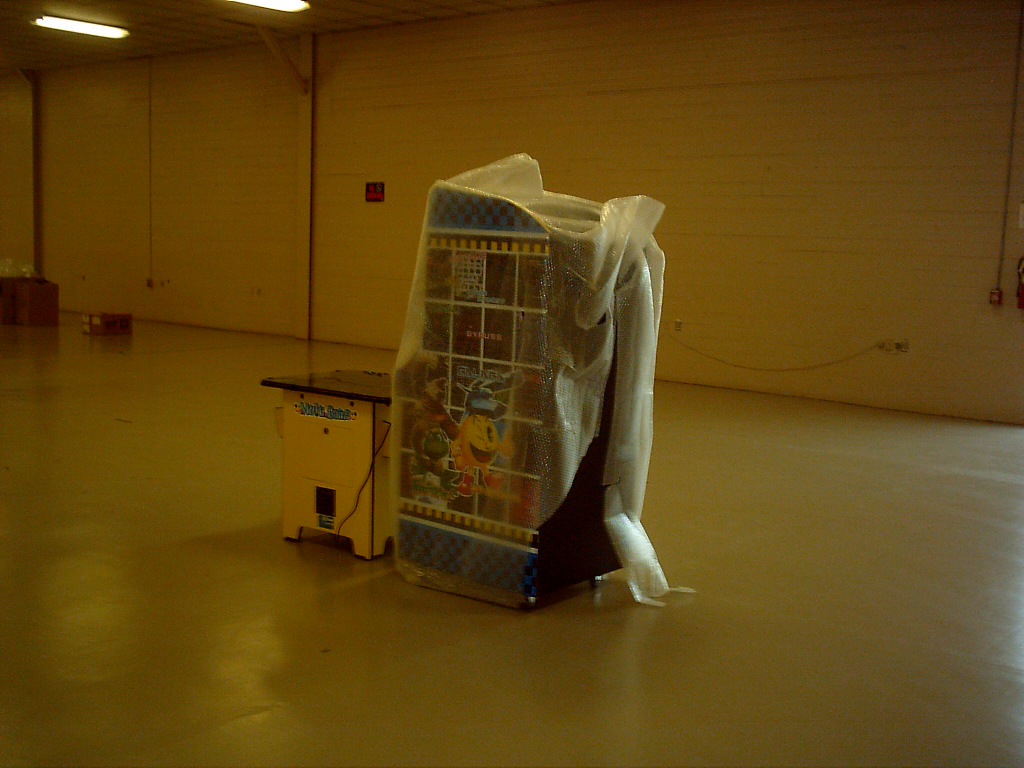 I arrived at the fairgrounds around 1 pm, Thursday afternoon. This was one of the first games in the door.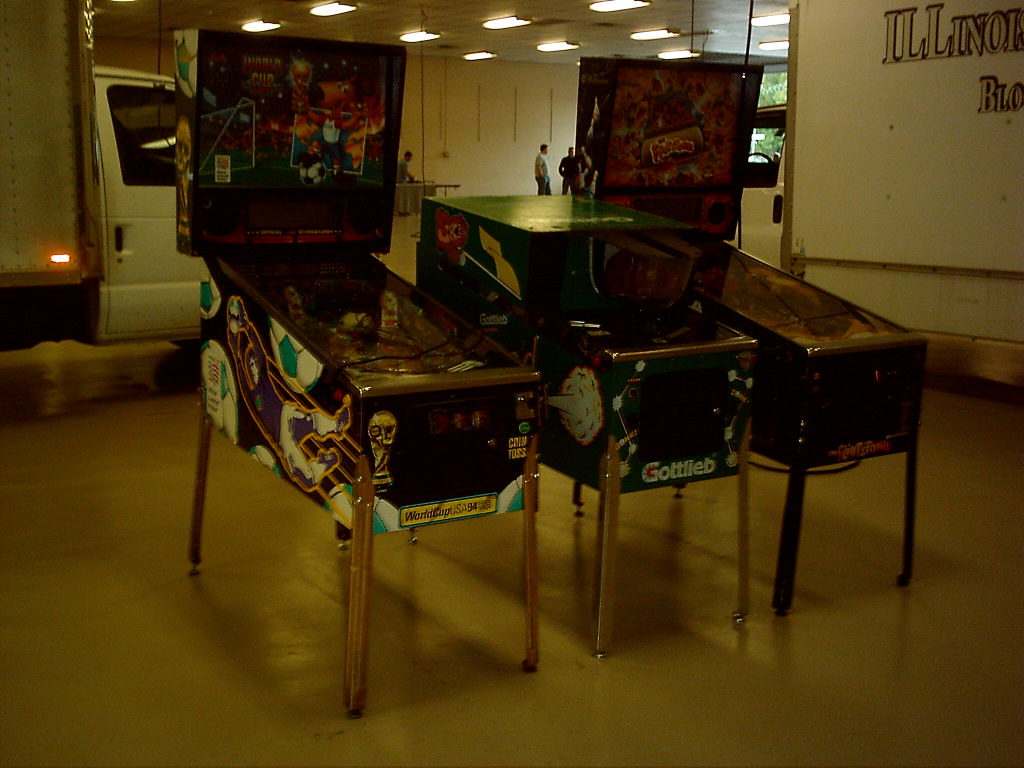 From left to right, World Cup and Tee'd Off, two of my favorite dot matrix games, and of course, The Flintstones.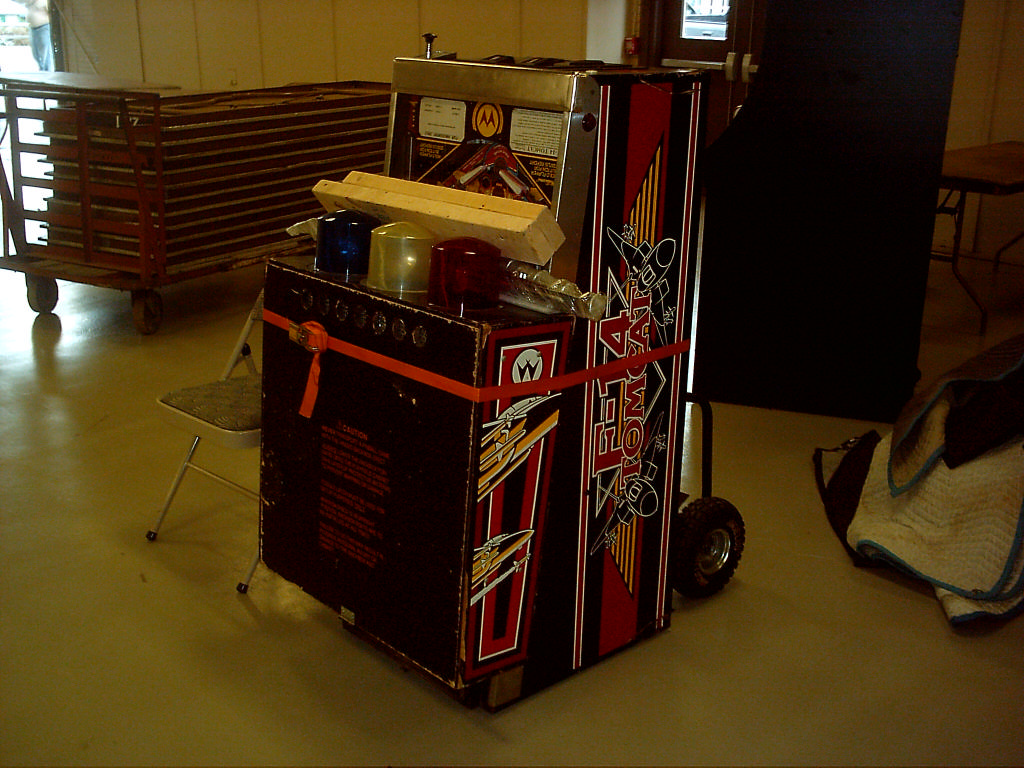 F-14 Tomcat was one of the first games with power, and the second pin I played on Thursday.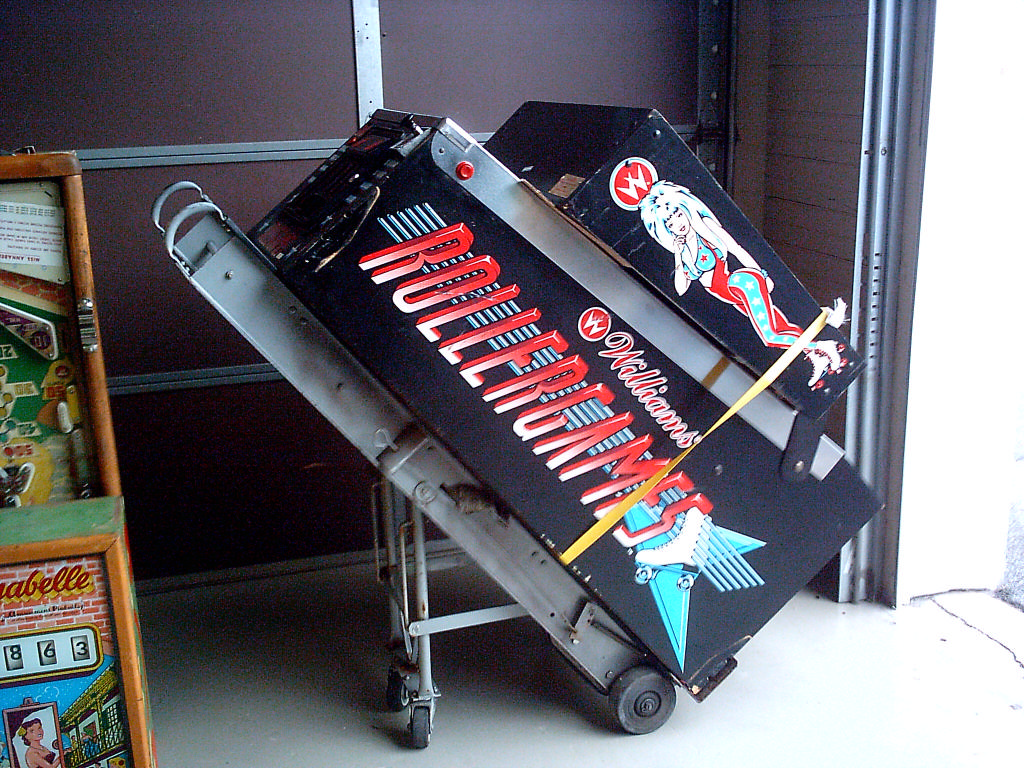 A long gone sub shop in the Richmond area, Mr. Moe's, had one of these pins, barely working. It was nice to check out a much better example of this pin at the show.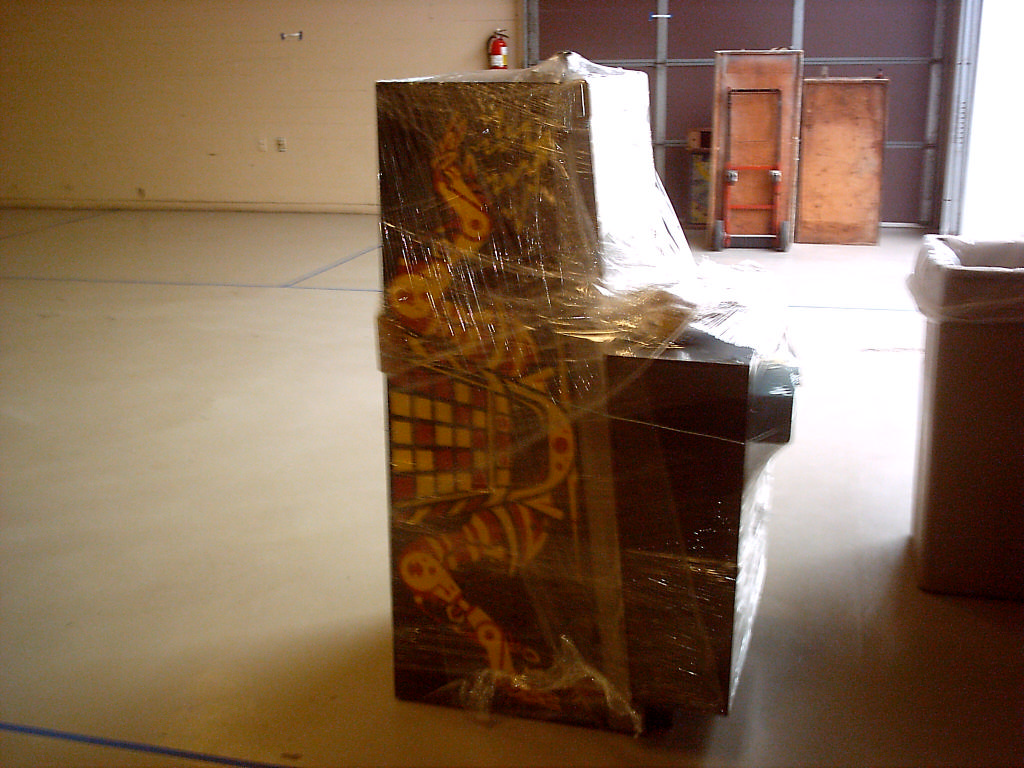 This year, Pin*bot was the giveaway pin.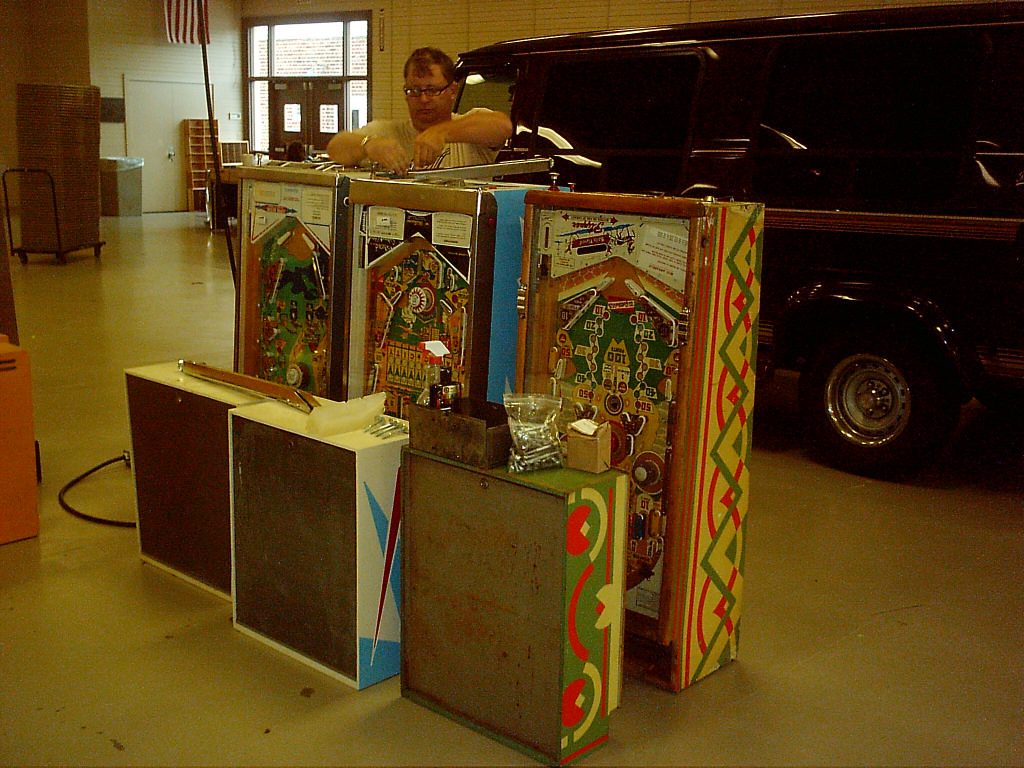 Reeder Amusements brought Atlantis, Magic City, and Miss Annabelle.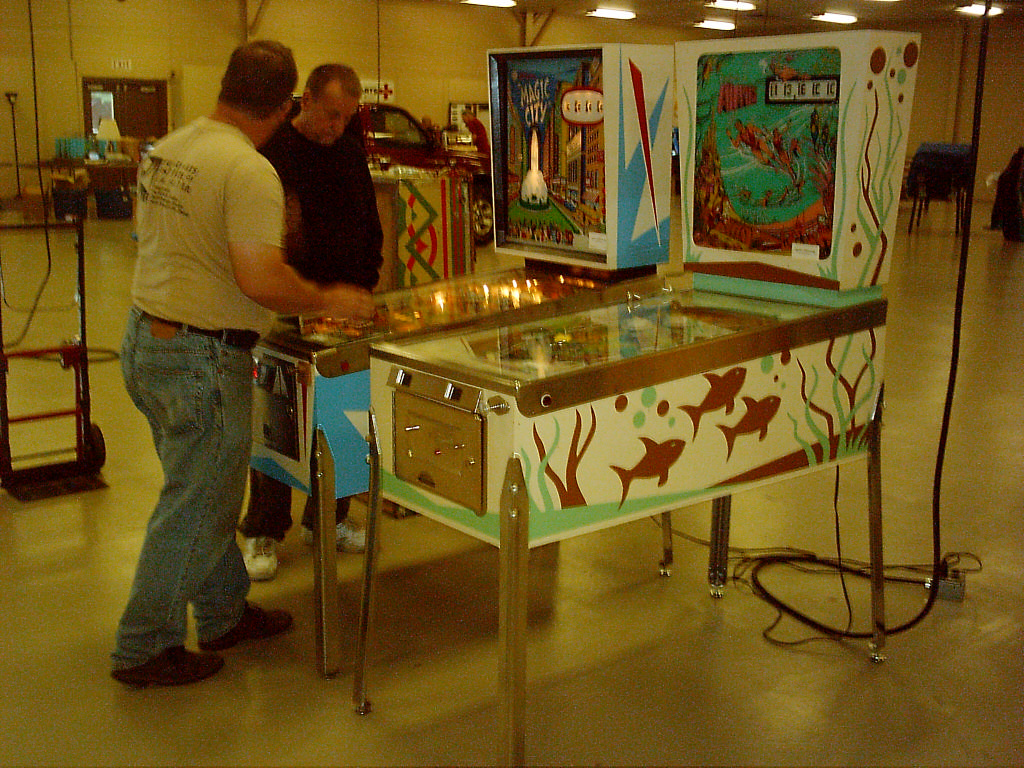 This is the first Atlantis pin I've seen where the cabinet wasn't yellowed, and the coin door was like new. This is also one of the first pinball machines I played in Coney Island when I was a kid.