The York Show 2010
On Friday, October 8, 2010, it was time to check out the one and only White Rose Gameroom Show (aka The York Show), which took place on Friday and Saturday, as it does every year. This was the 14th York Show.

There was quite an assortment of pins to play, ranging from the 1930's to the present, as you will see from my pics inside the show.

Check out The York Show's official site HERE for more information about the show.

See you at the show! Pingeek
CLICK ON ANY PIC TO ENLARGE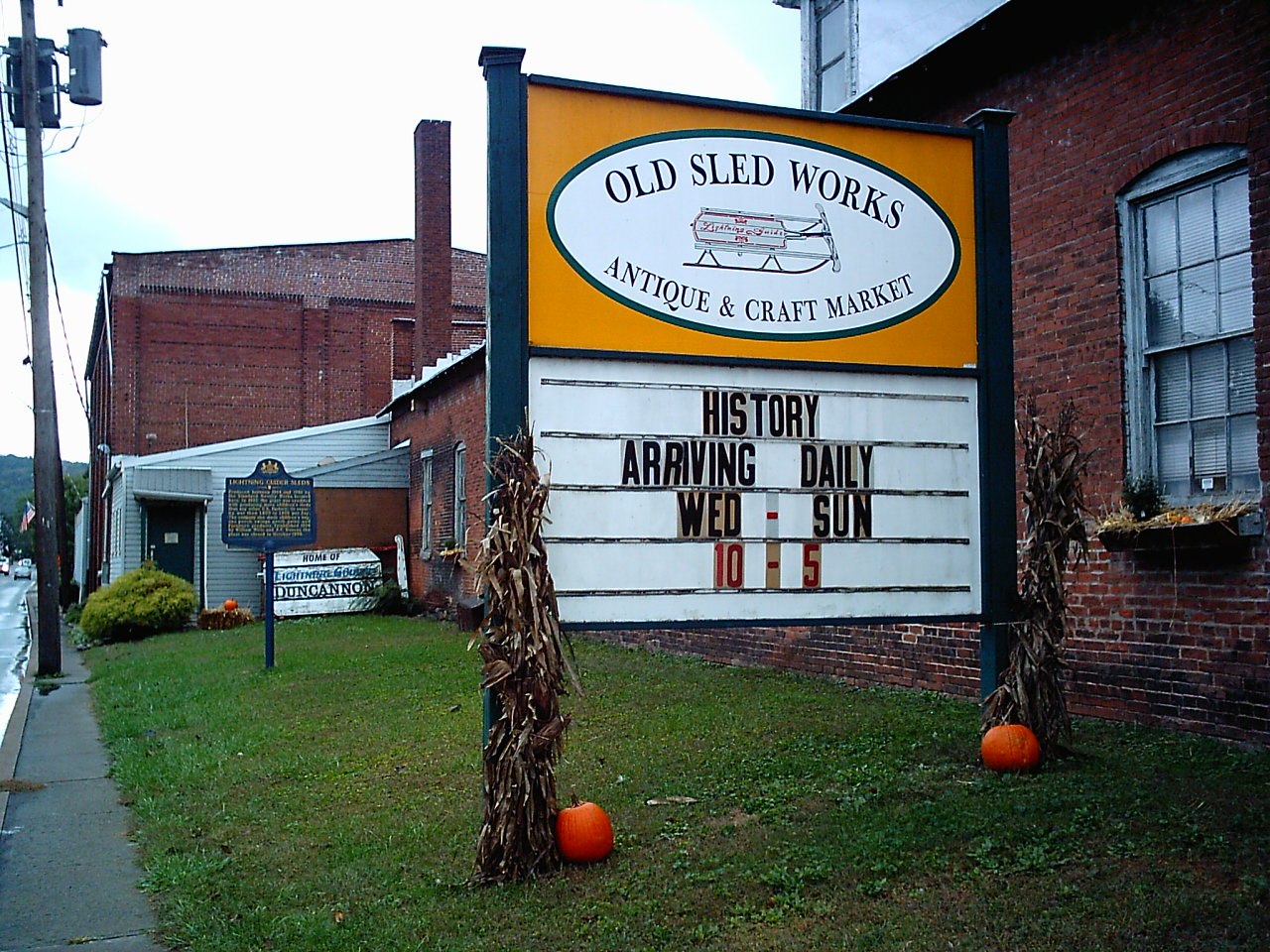 Wednesday, before the show, it was time to drop by Old Sled Works in Duncannon, PA, home of Jimmy's Penny Arcade.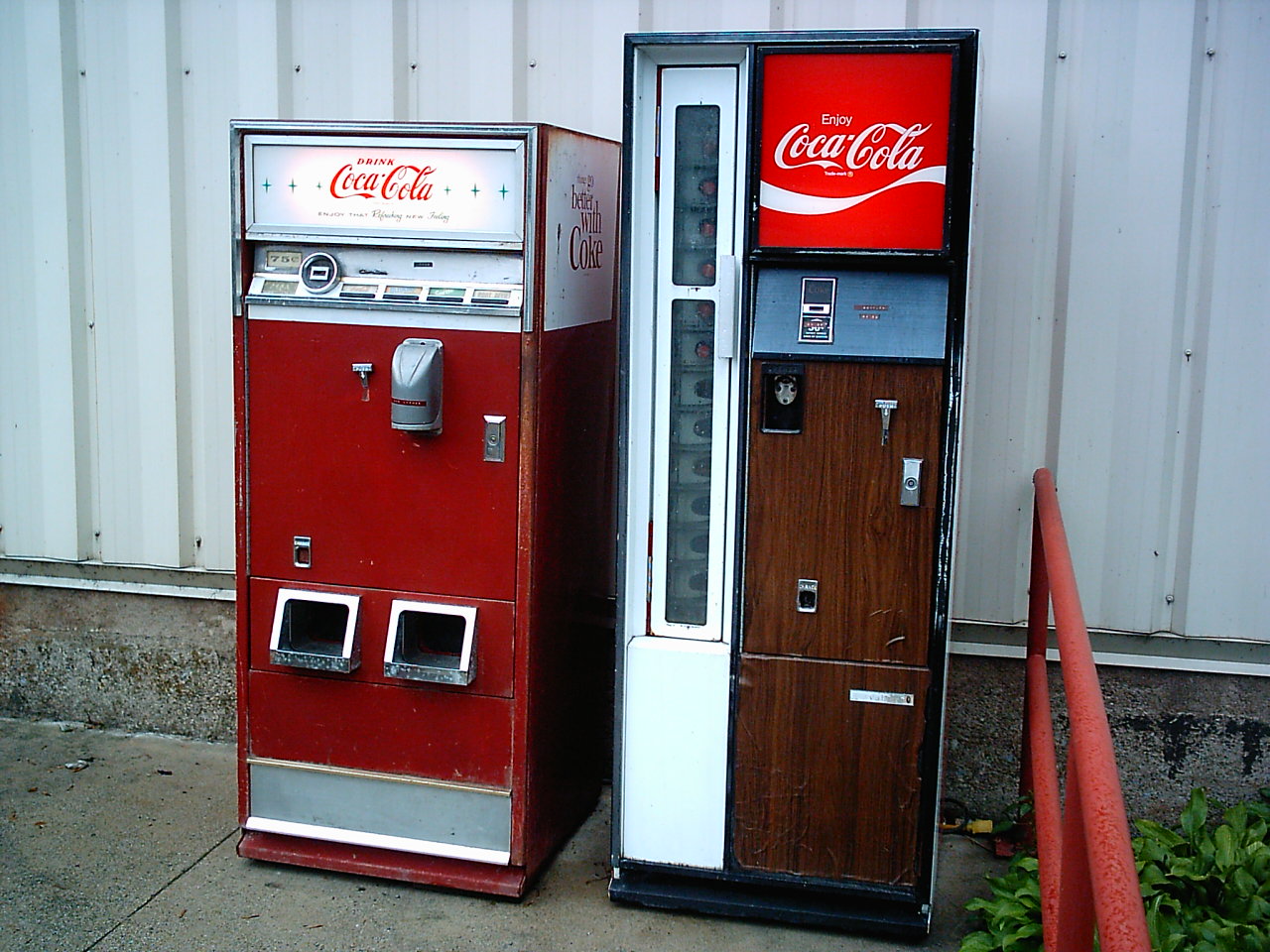 Grab some soda here...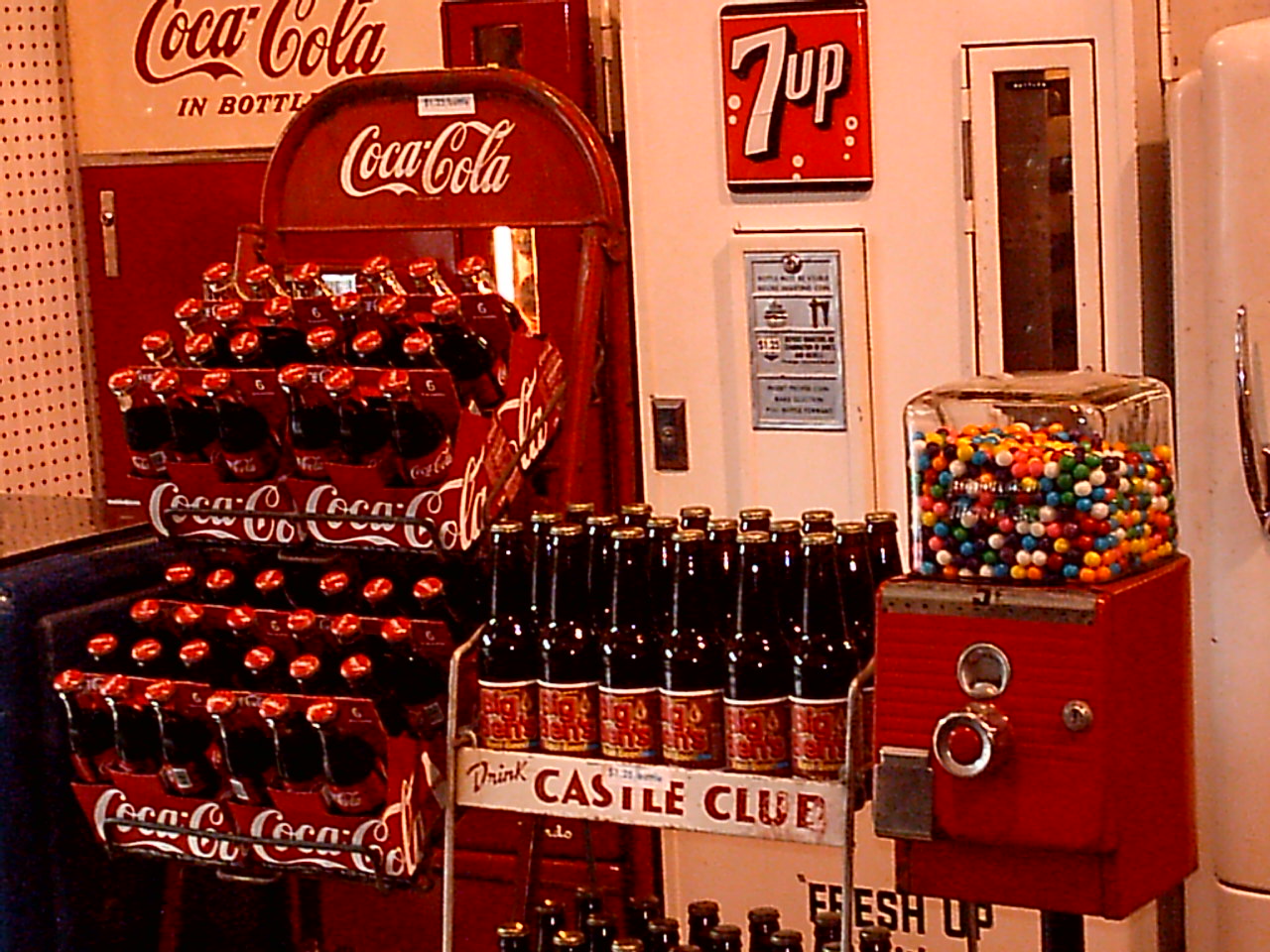 ...or here.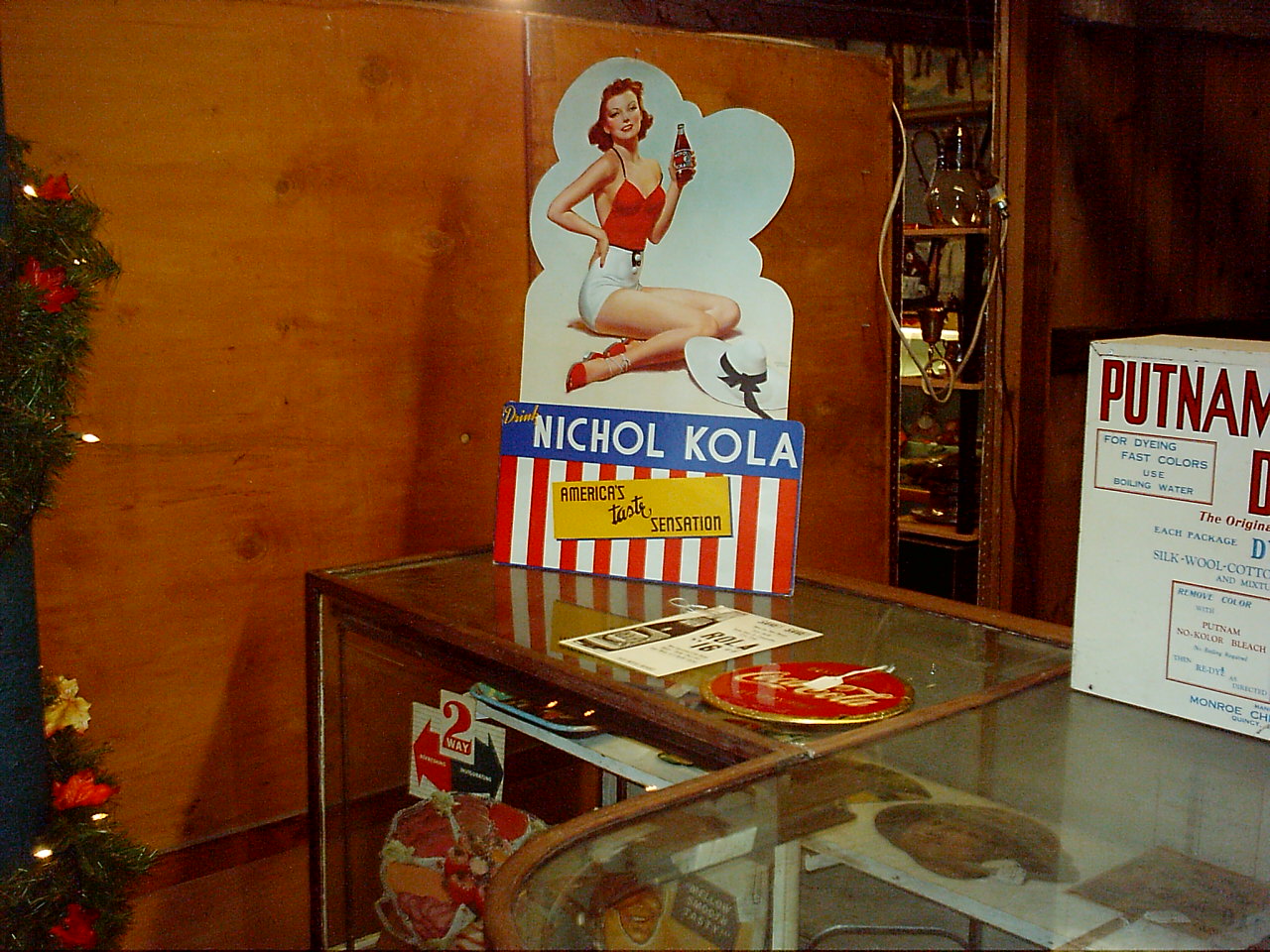 As you explore Old Sled Works, you might even find some vintage soda memorabilia.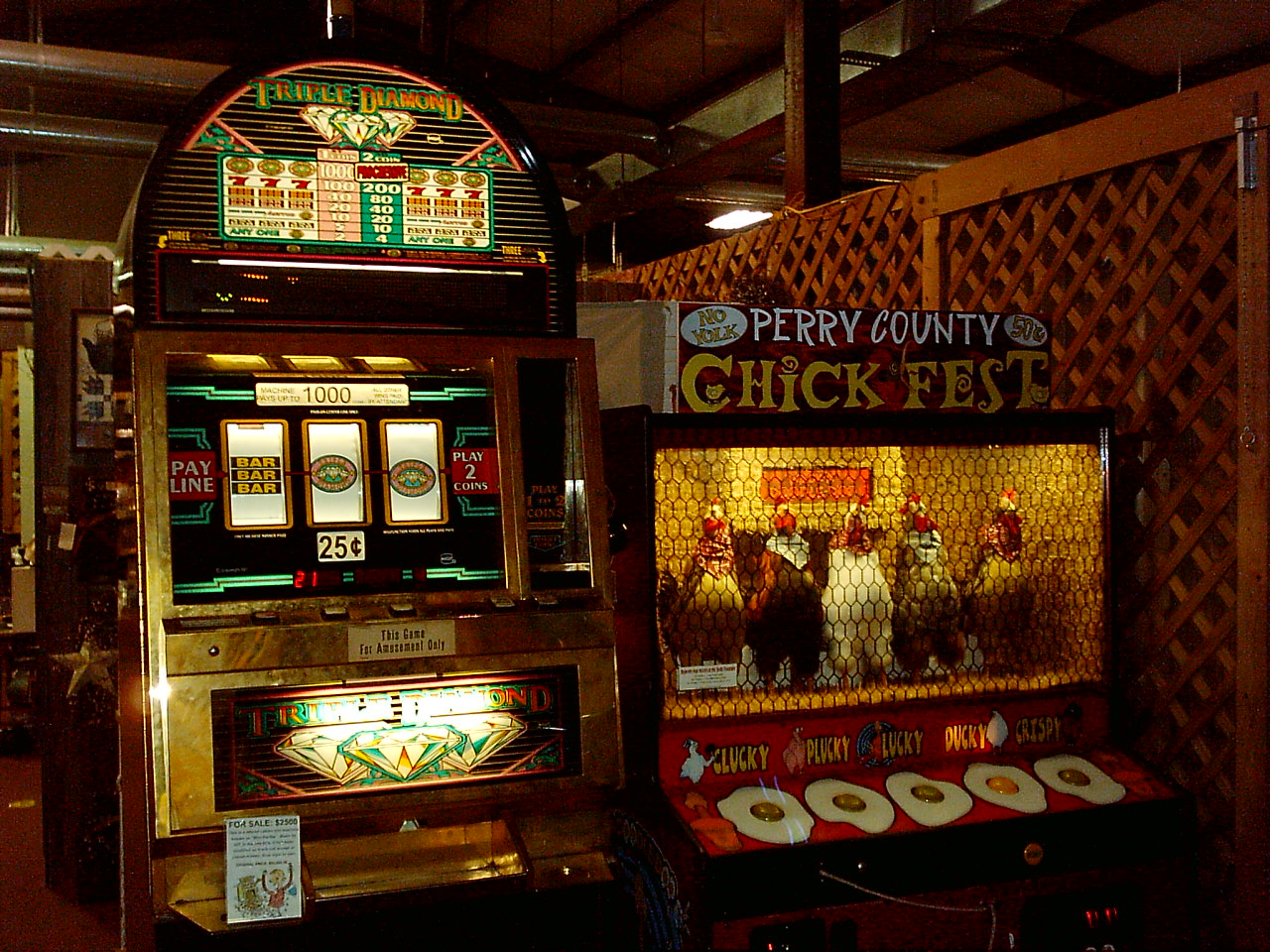 About halfway into the building, just outside of The Penny Arcade, was this giant slot machine for sale. My girlfriend and I dropped a lot of quarters into this "Wack-A-Doodle-Doo," which is a very funny version of "Whack A Mole."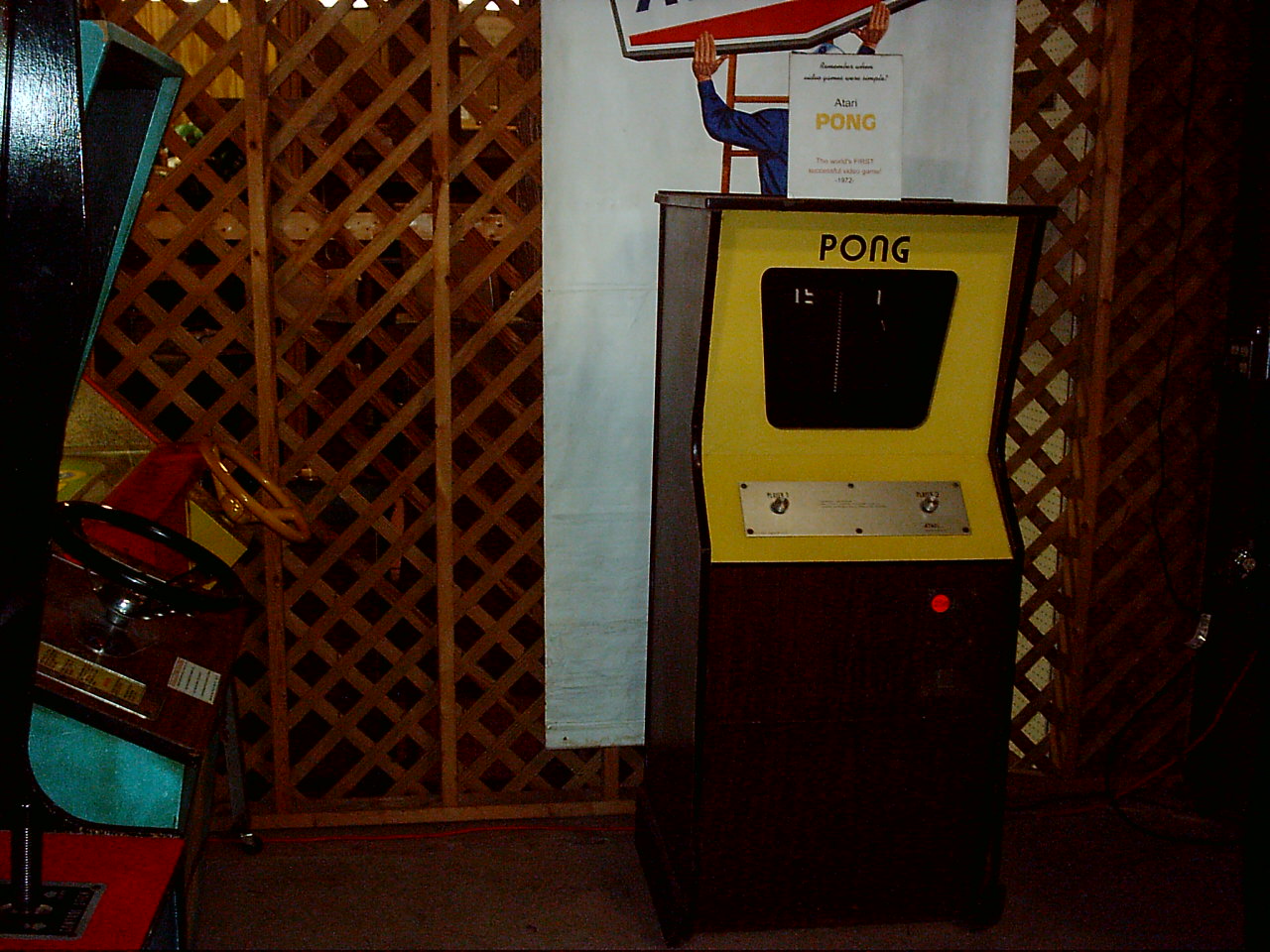 Once inside the arcade, it was time to get really old school.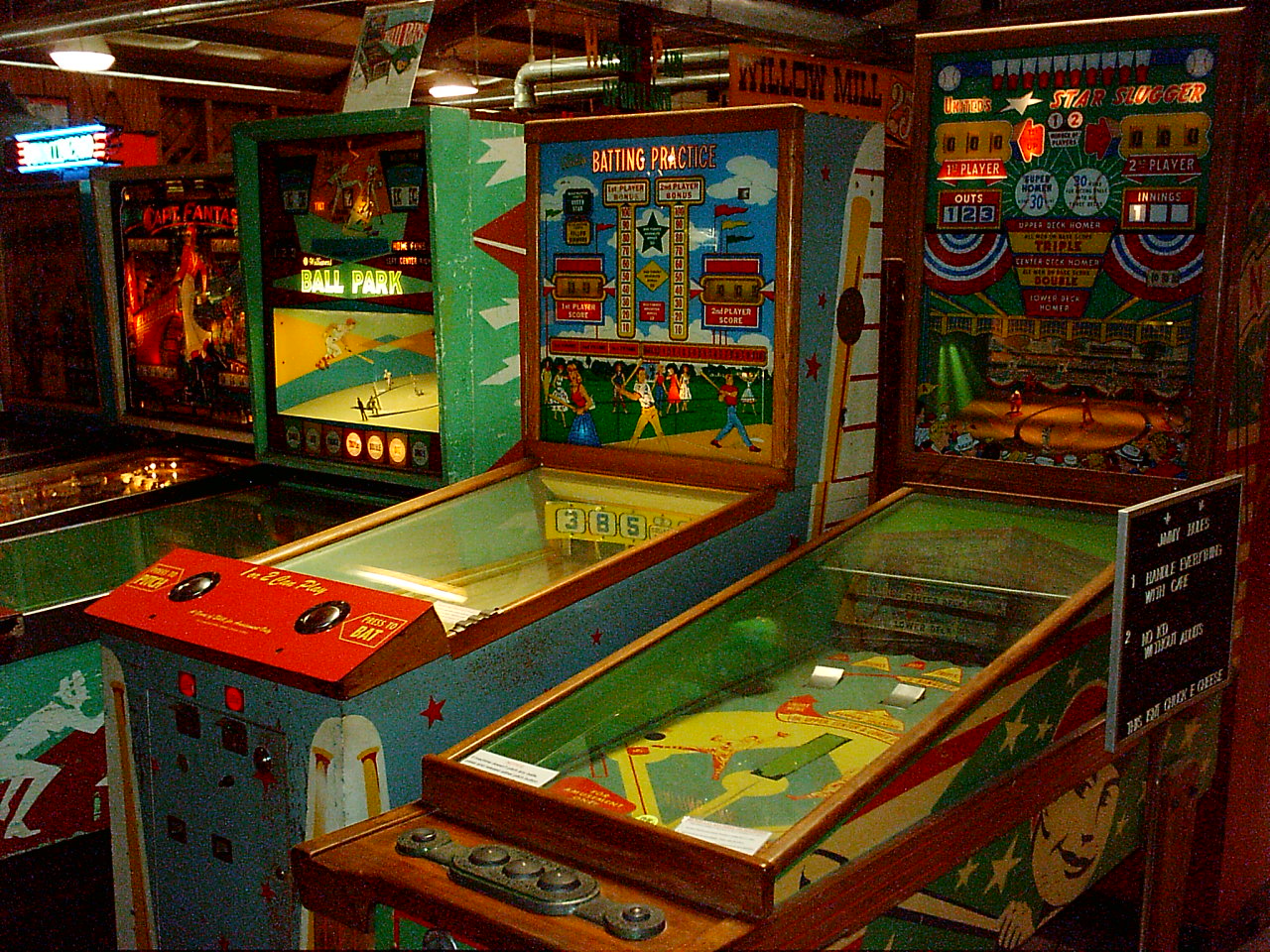 Play some rare pitch and bats.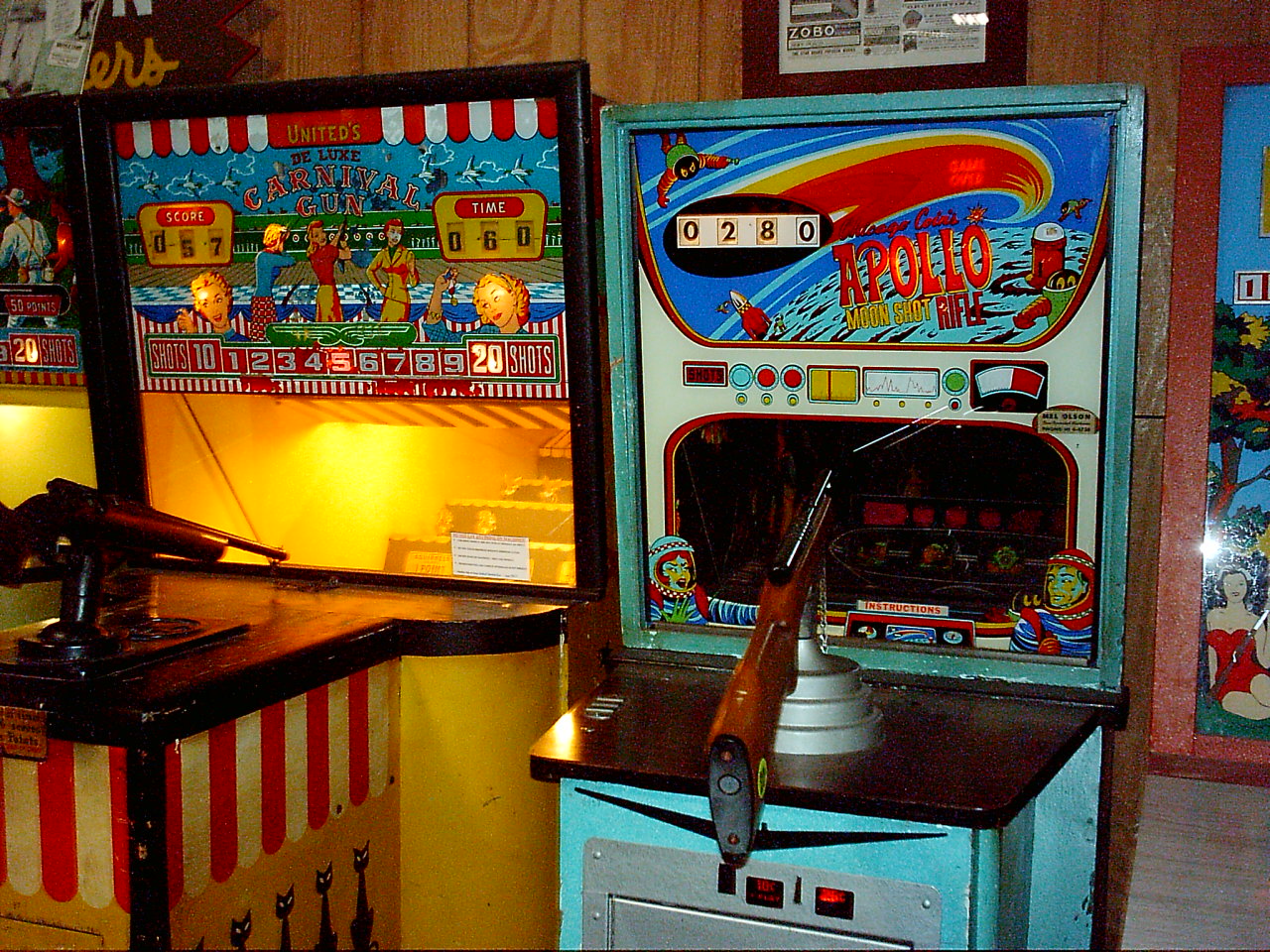 I found this somewhat rare Chicago Coin "Apollo Moon Shot Rifle" game to be very addictive.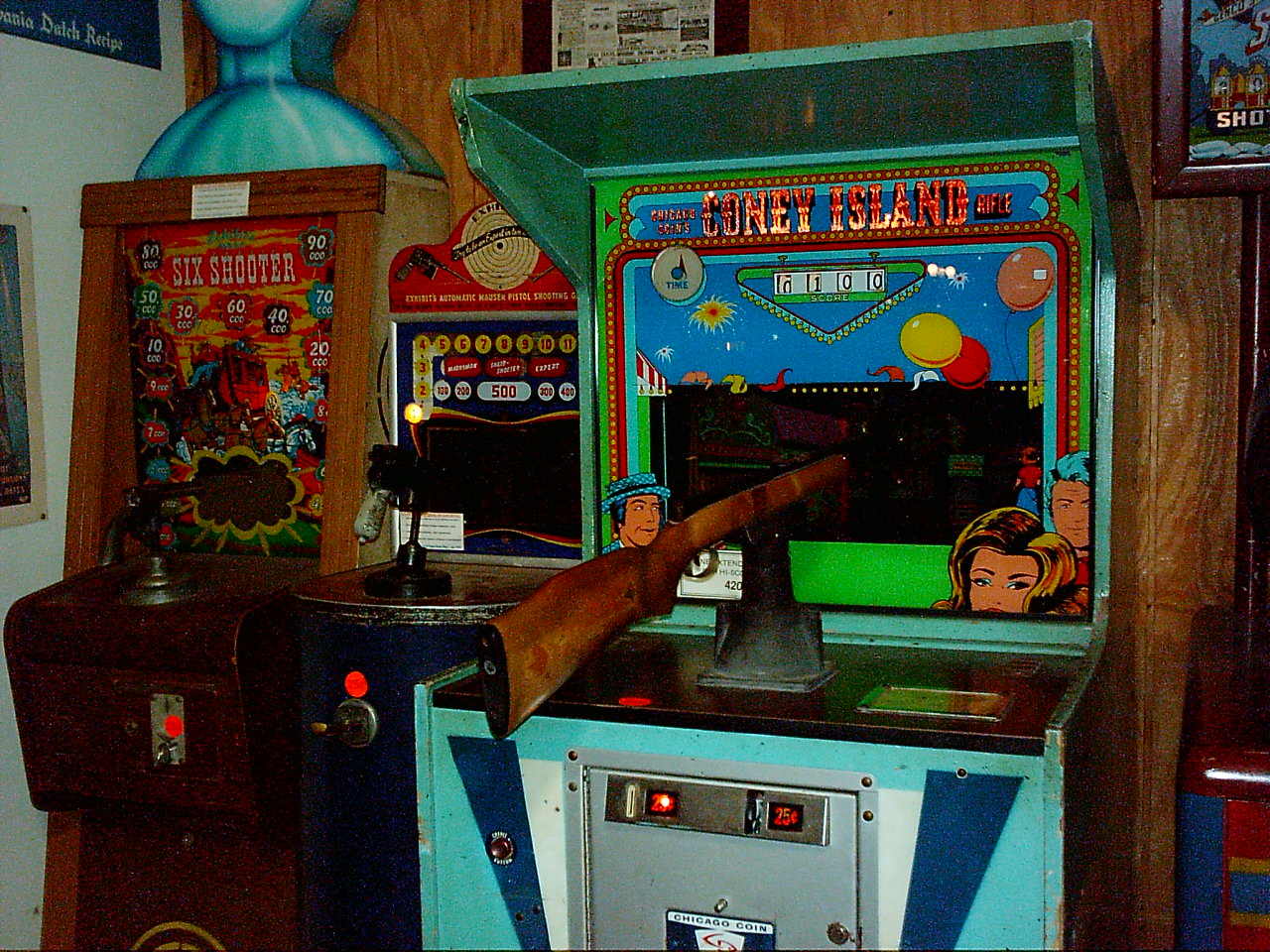 I spent many summers in the arcades at Coney Island when I was a kid, so I had to check this out too.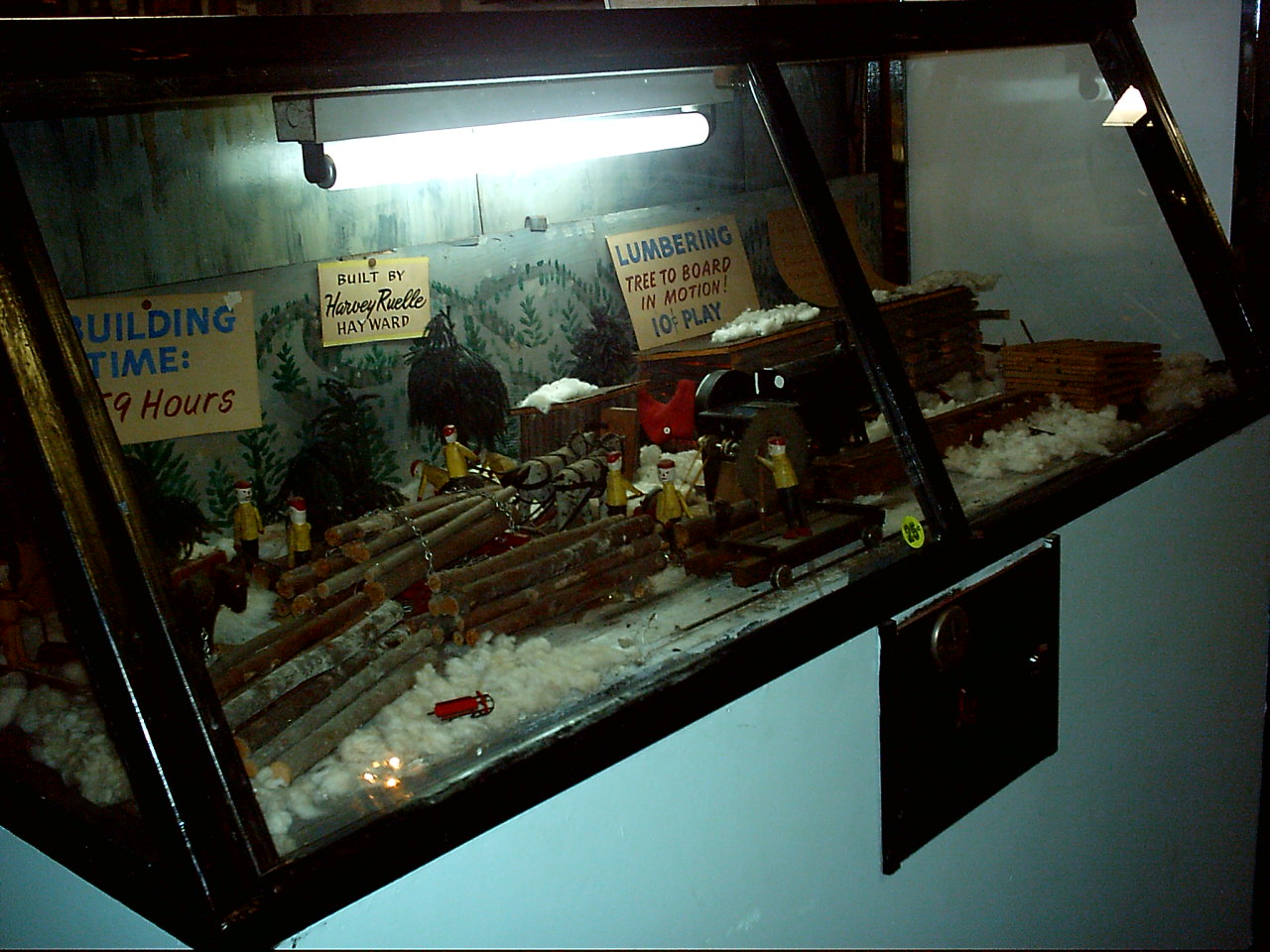 Just outside the arcade was this really cool coin-operated saw mill. Almost everything inside moves.
This blast from the past is just one of many items you might find for sale inside Old Sled Works.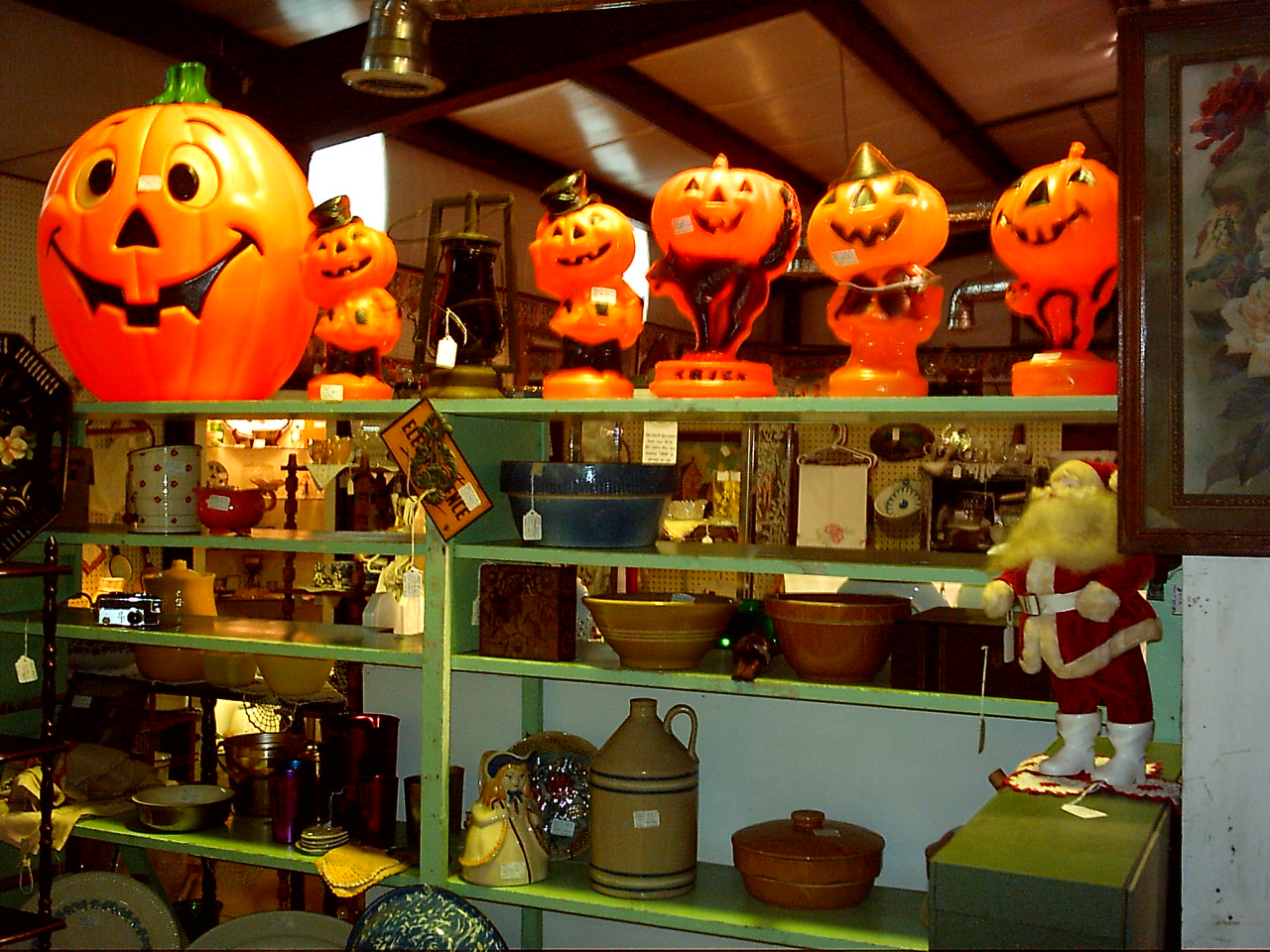 When I was a kid, every Halloween my family would put in the window a Halloween Jack-O-Lantern, identical to the one seen on the far right. Plug it in, and the whole lantern glows a bright orange. I have no idea what happened to ours, but what a treat it was to find one again, and take it home, just in time for Halloween. I also thought that it was neat to see others quite similar, and probably the same 60's or 70's vintage.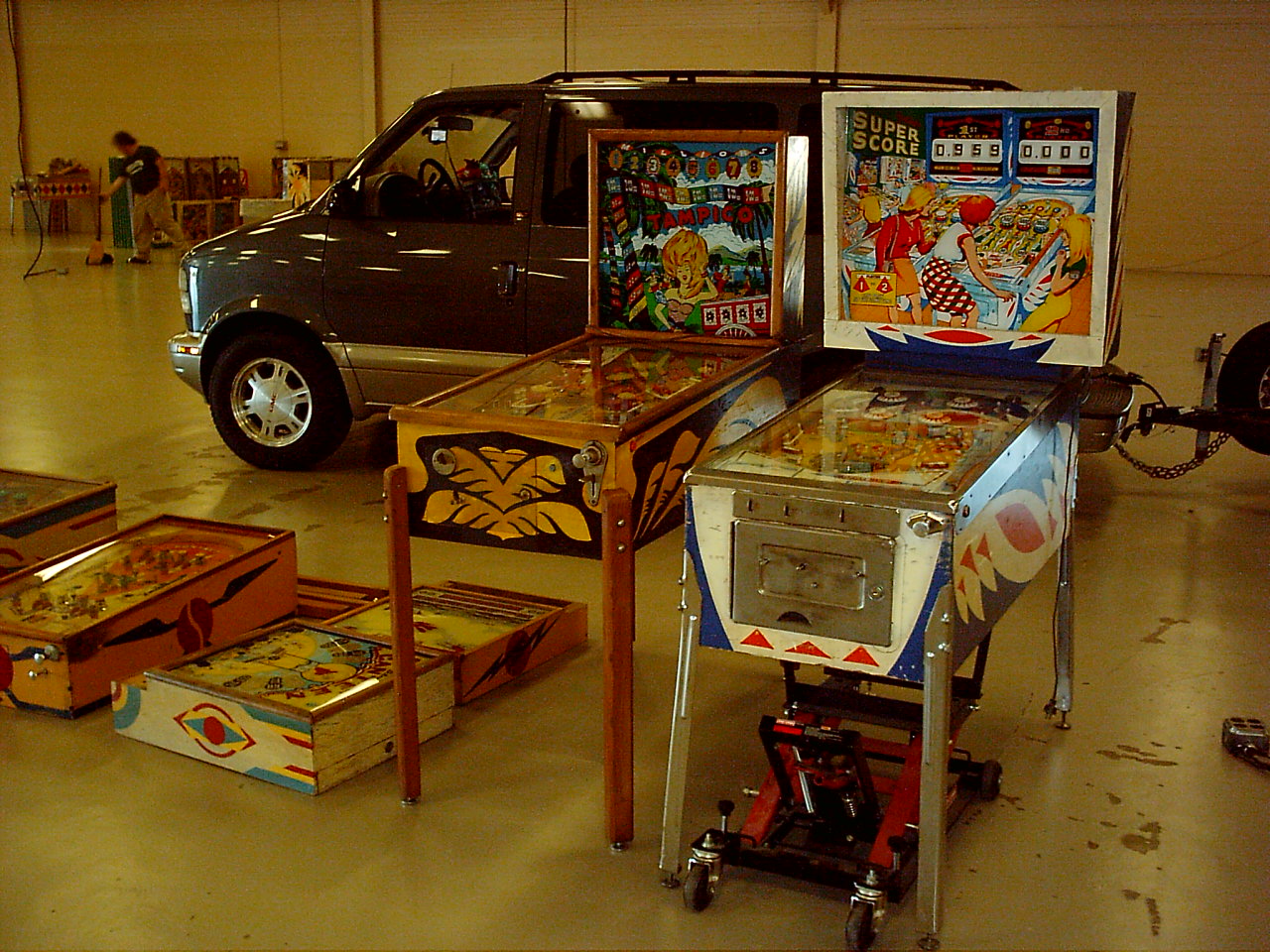 Thursday afternoon, it was time for show set-up.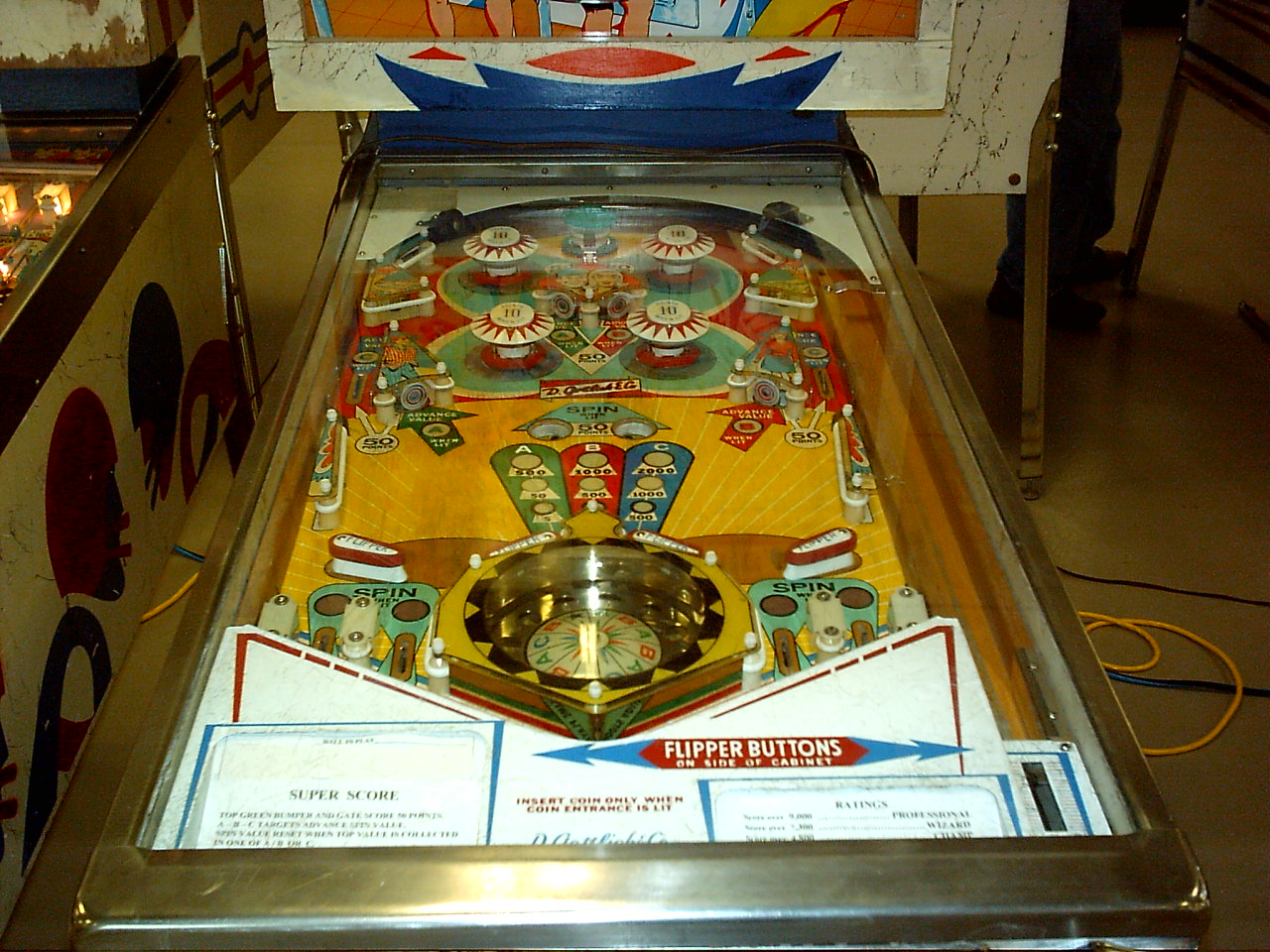 One of the first pins set-up was this 1967 Gottlieb "Super Score," one of the few that feature a roulette wheel.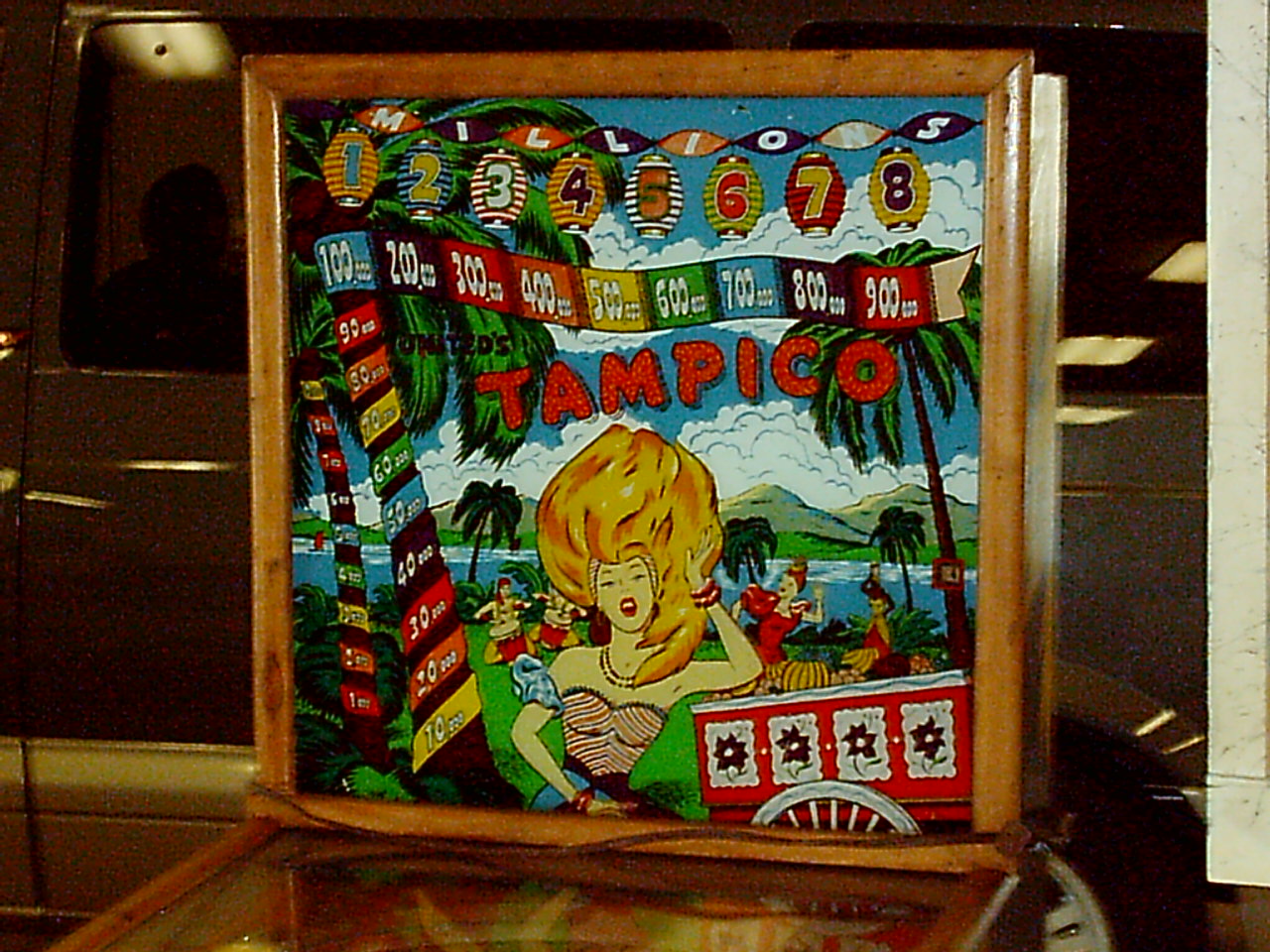 The real treat though, was getting to play this rare 1949 United "Tampico" pin, an early example of one with flippers.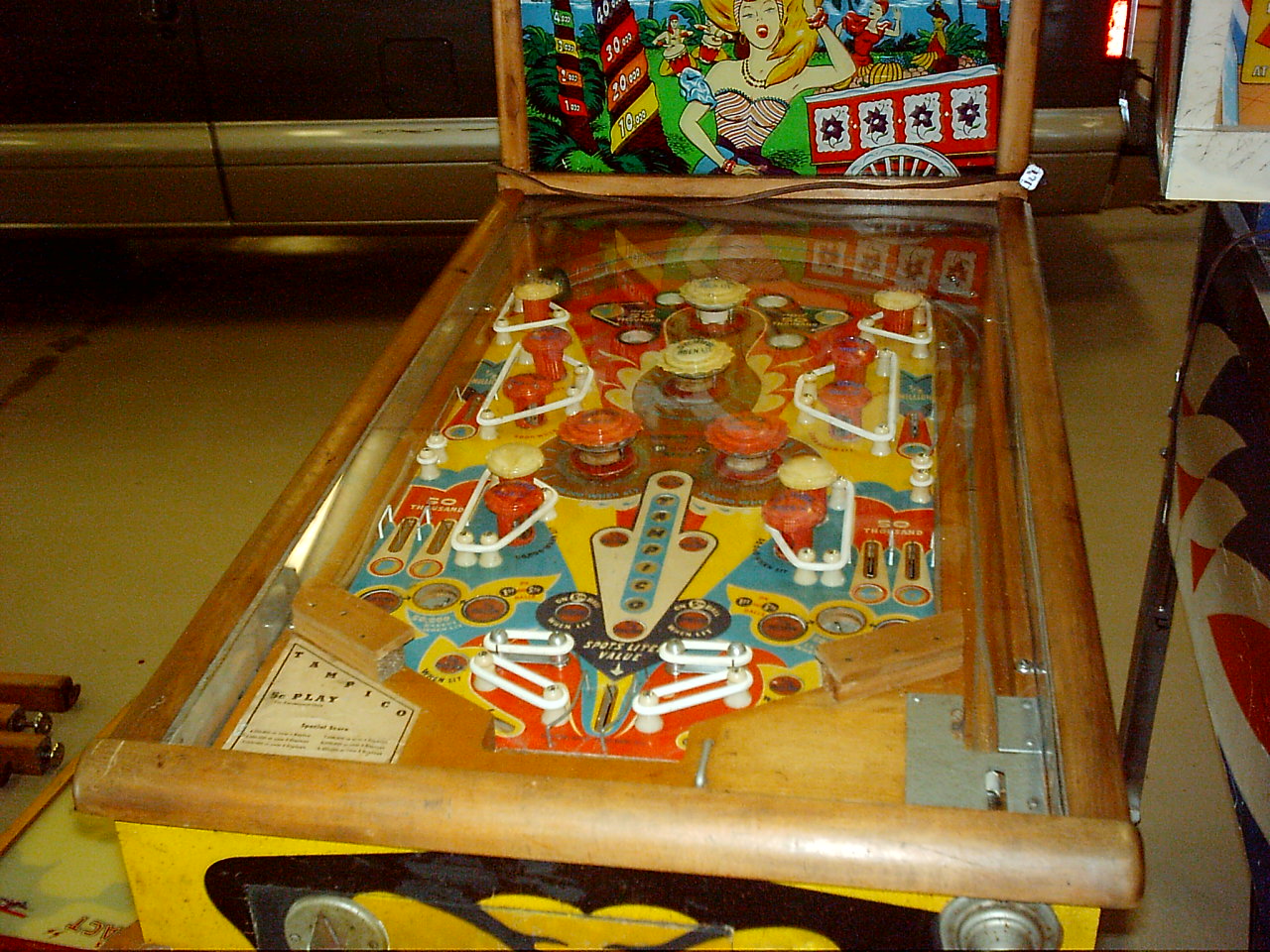 This game features four pop bumpers and six kick out holes.

BACK TO PINGEEK.COM
PAGE 2