The York Show 2010
CLICK ON ANY PIC TO ENLARGE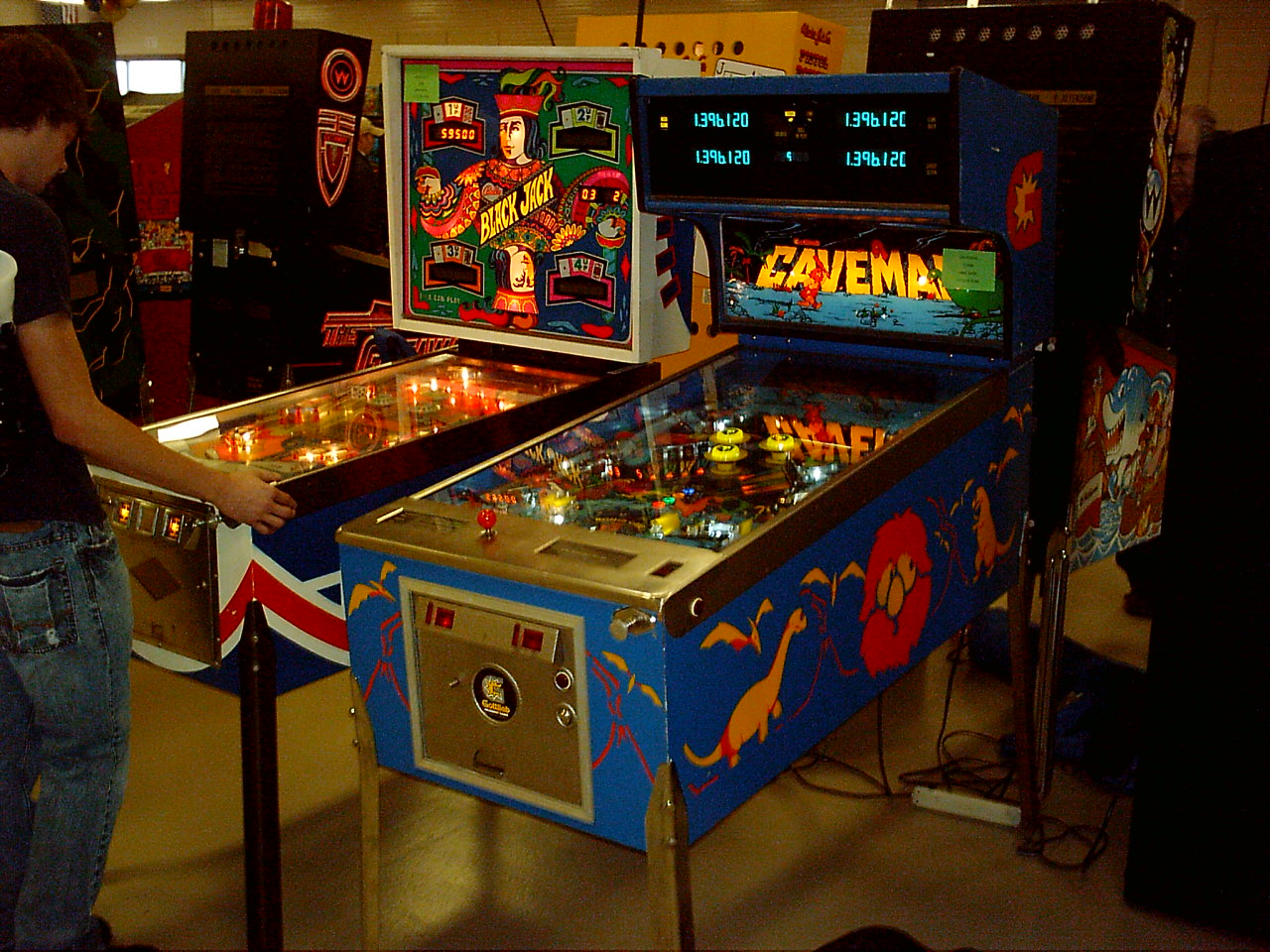 According to The Internet Pinball Database, there were only 1,800 "Caveman" pins produced. This is the first time I have seen one working at a show. The last time I played one of these pinball/videogame hybrids was I think at the arcade located inside of Grossinger's, a resort in the Catskill Mountains that closed in 1986.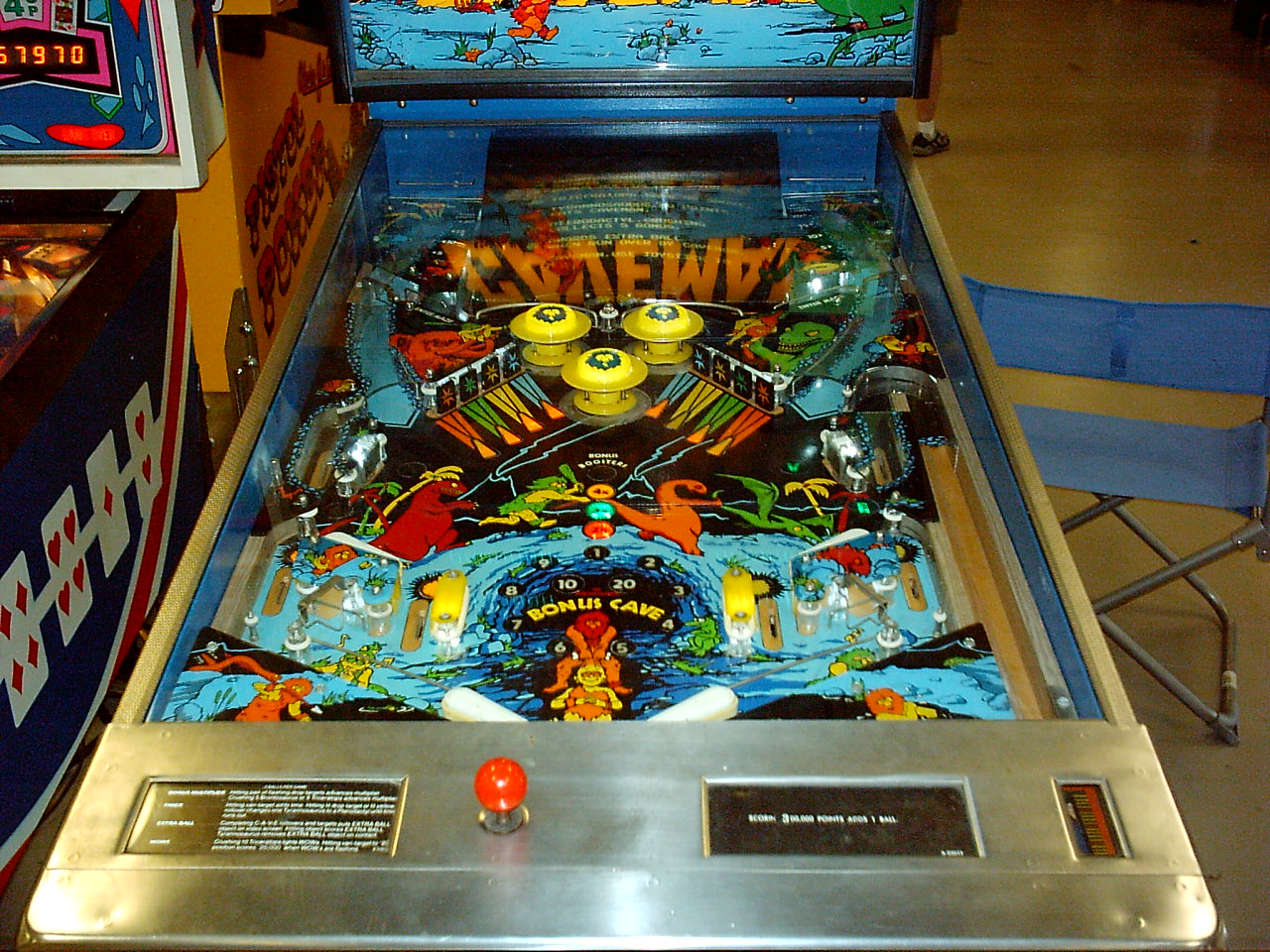 Although it's not visible in this pic, there's a monitor at the top of the playfield.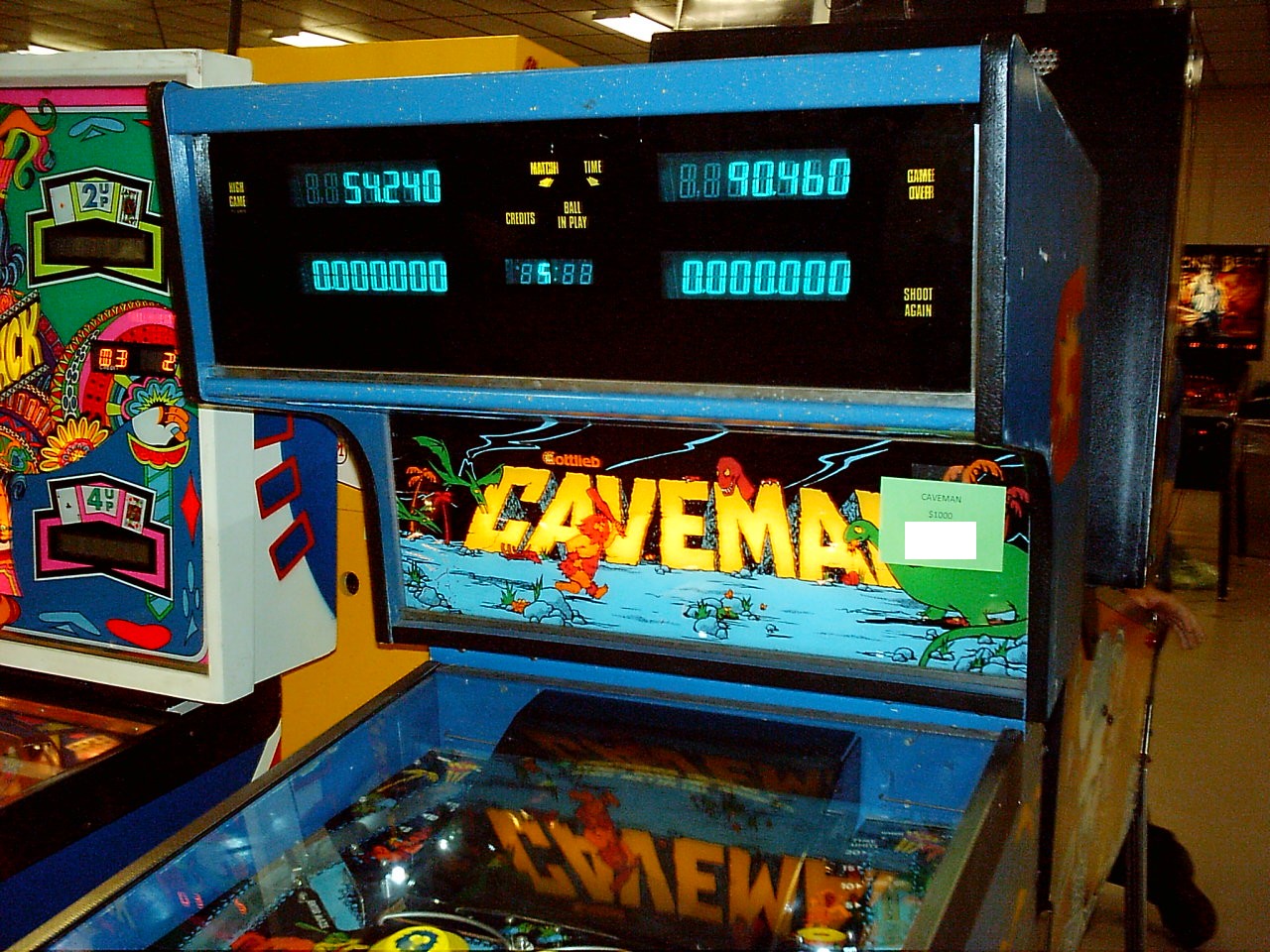 The asking price on this pin was $1,000, which isn't bad considering that when one is for sale, it's typically a non-working project for around $600.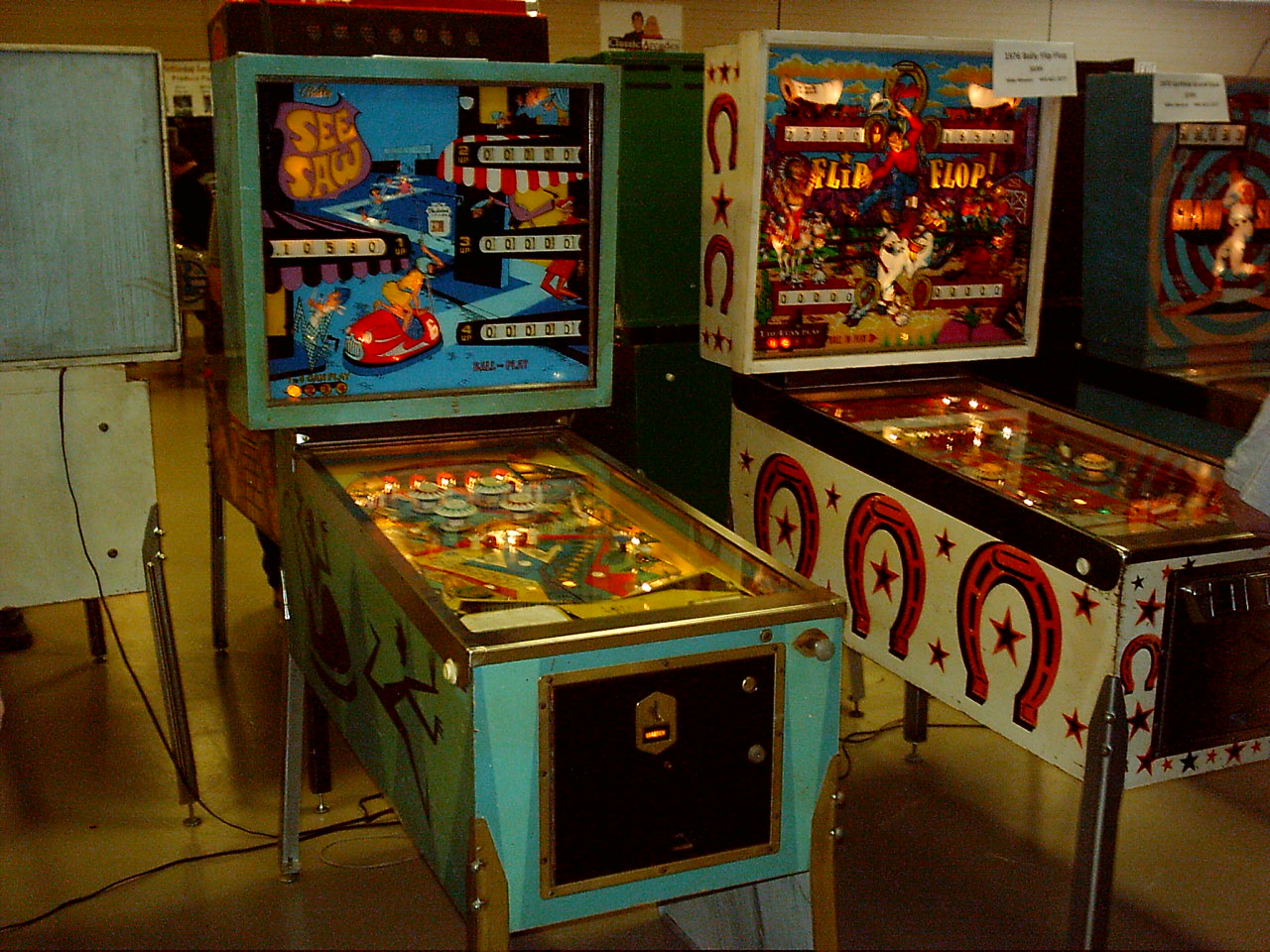 Another rarity was this 1970 Bally "See Saw" pin. The Internet Pinball Database mentions that there were only 1,517 of these produced.
Gotta love that Christian Marche "pointy people" art.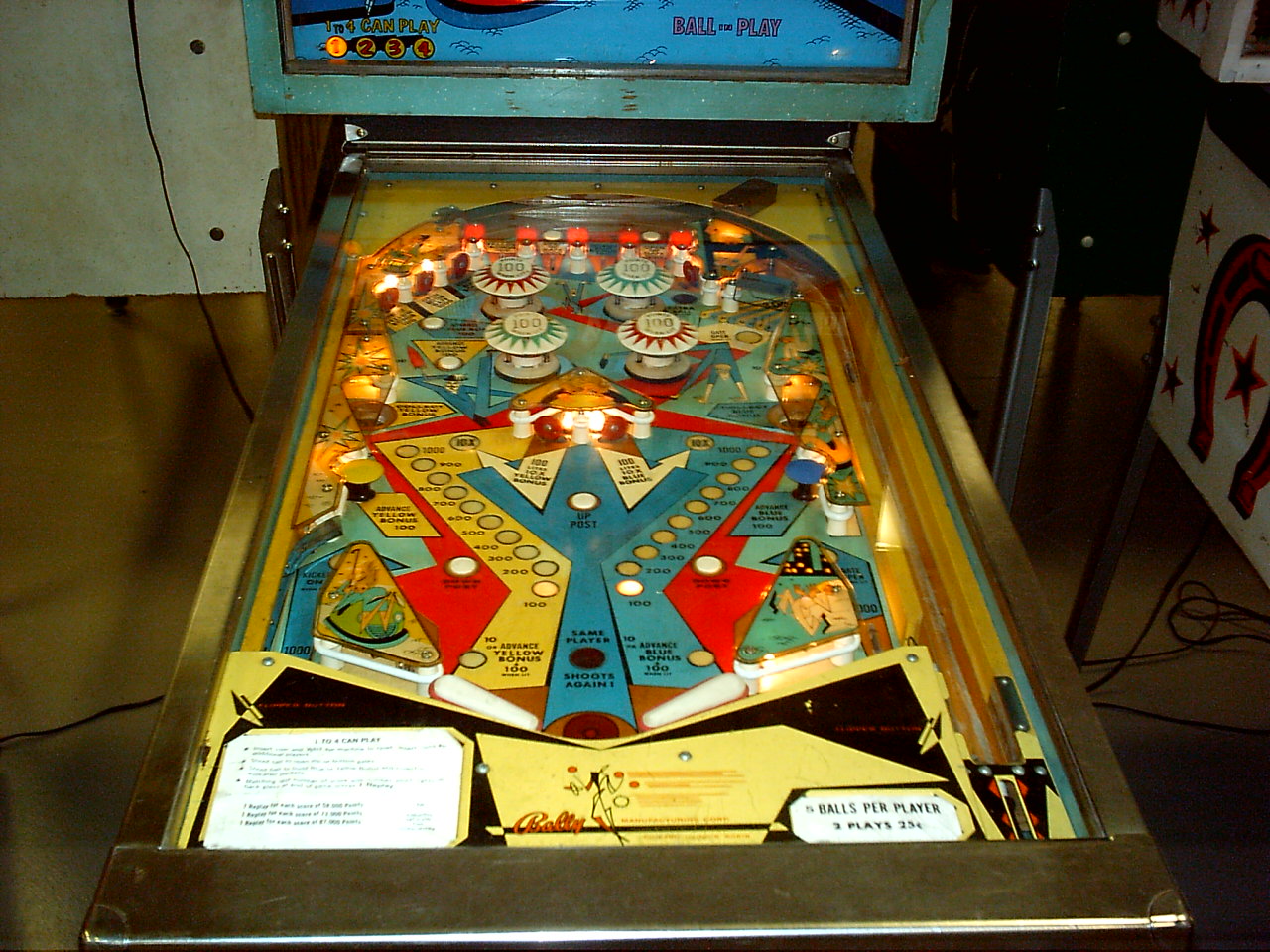 This game features a ball return gate at the upper right of the playfield, a ball saver post at the bottom of the playfield, and a nice bonus layout.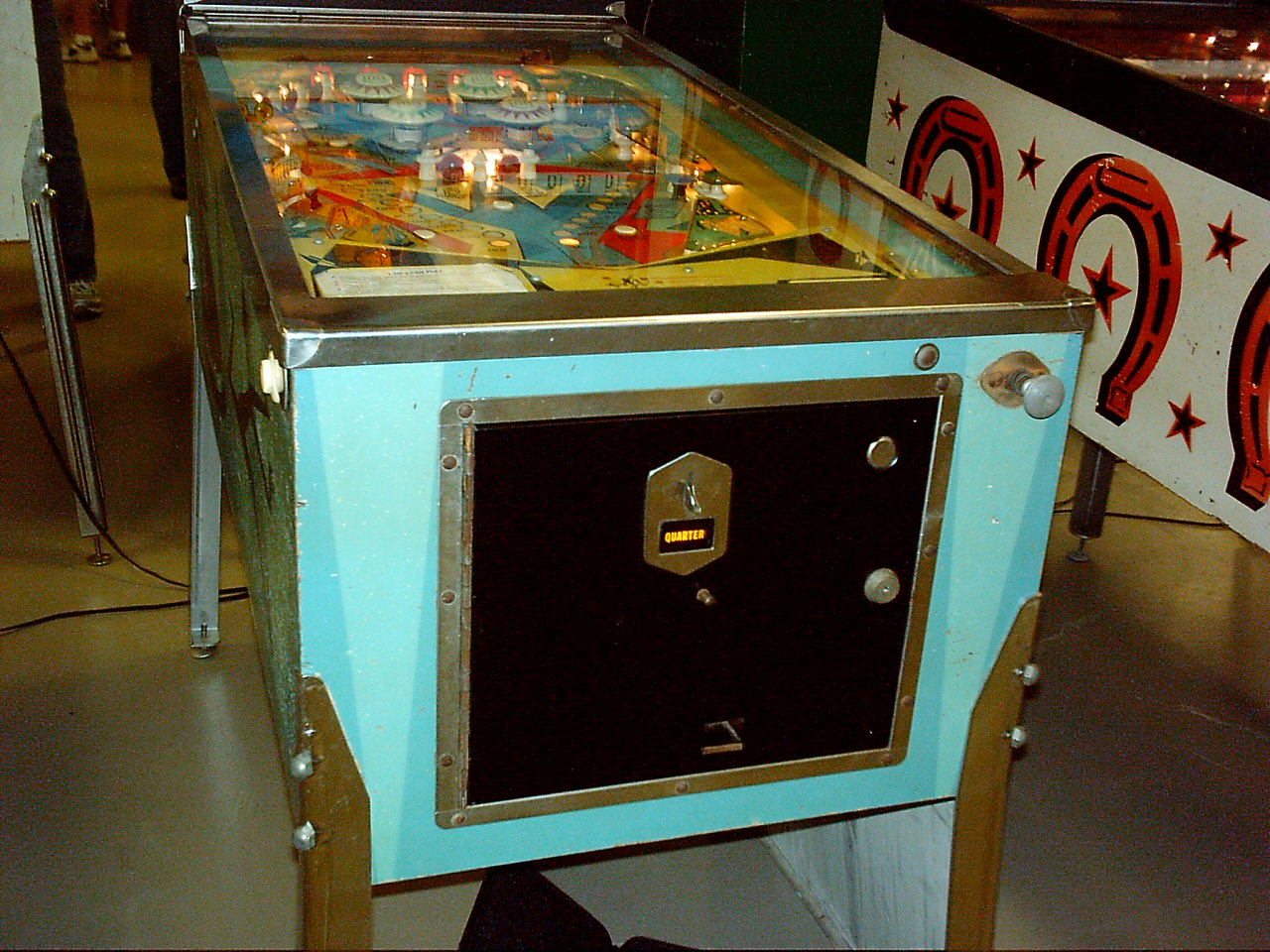 It looks like the coin door was possibly repainted, still though, overall this pin was in great shape.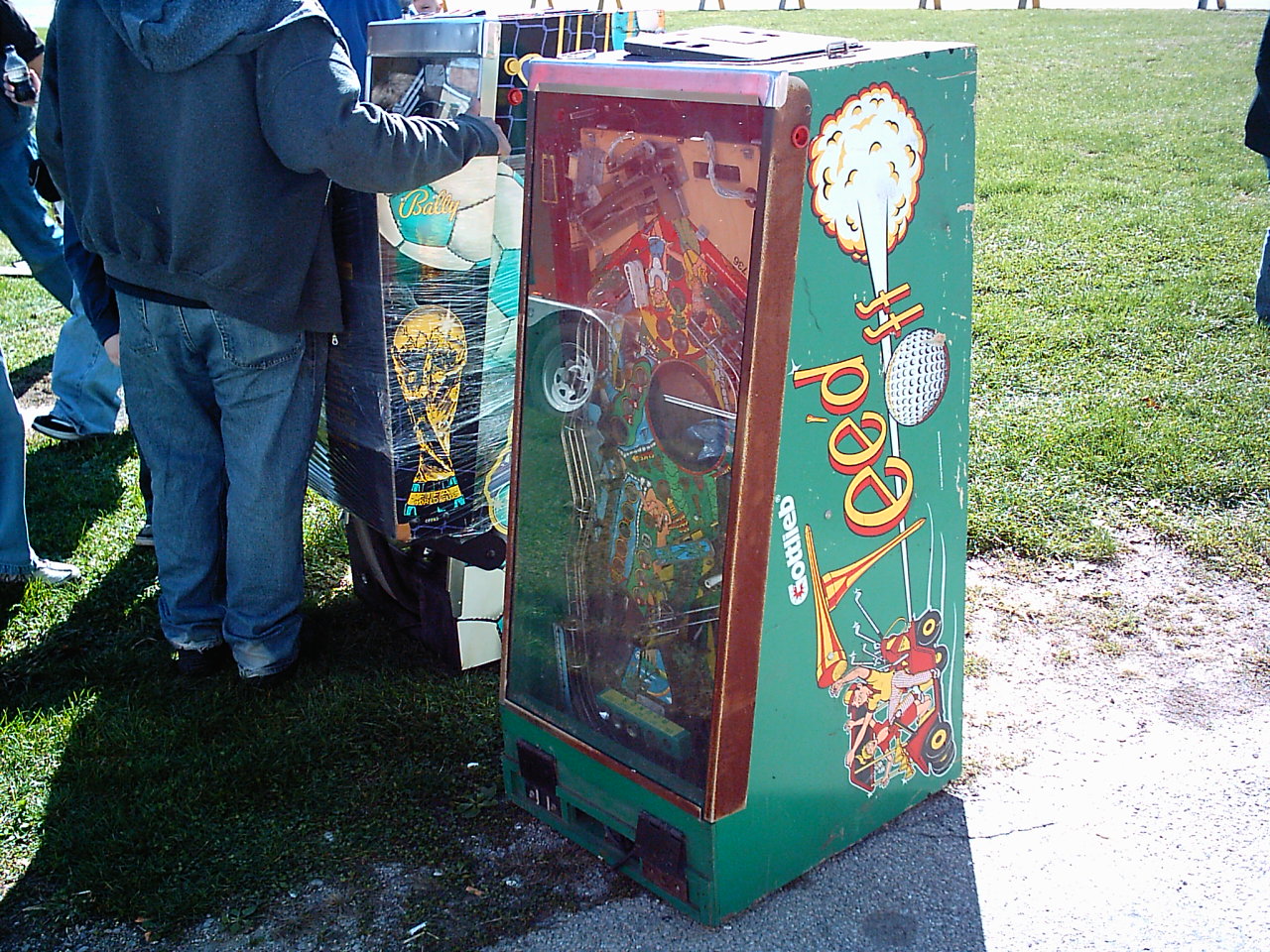 However, this was definately a project.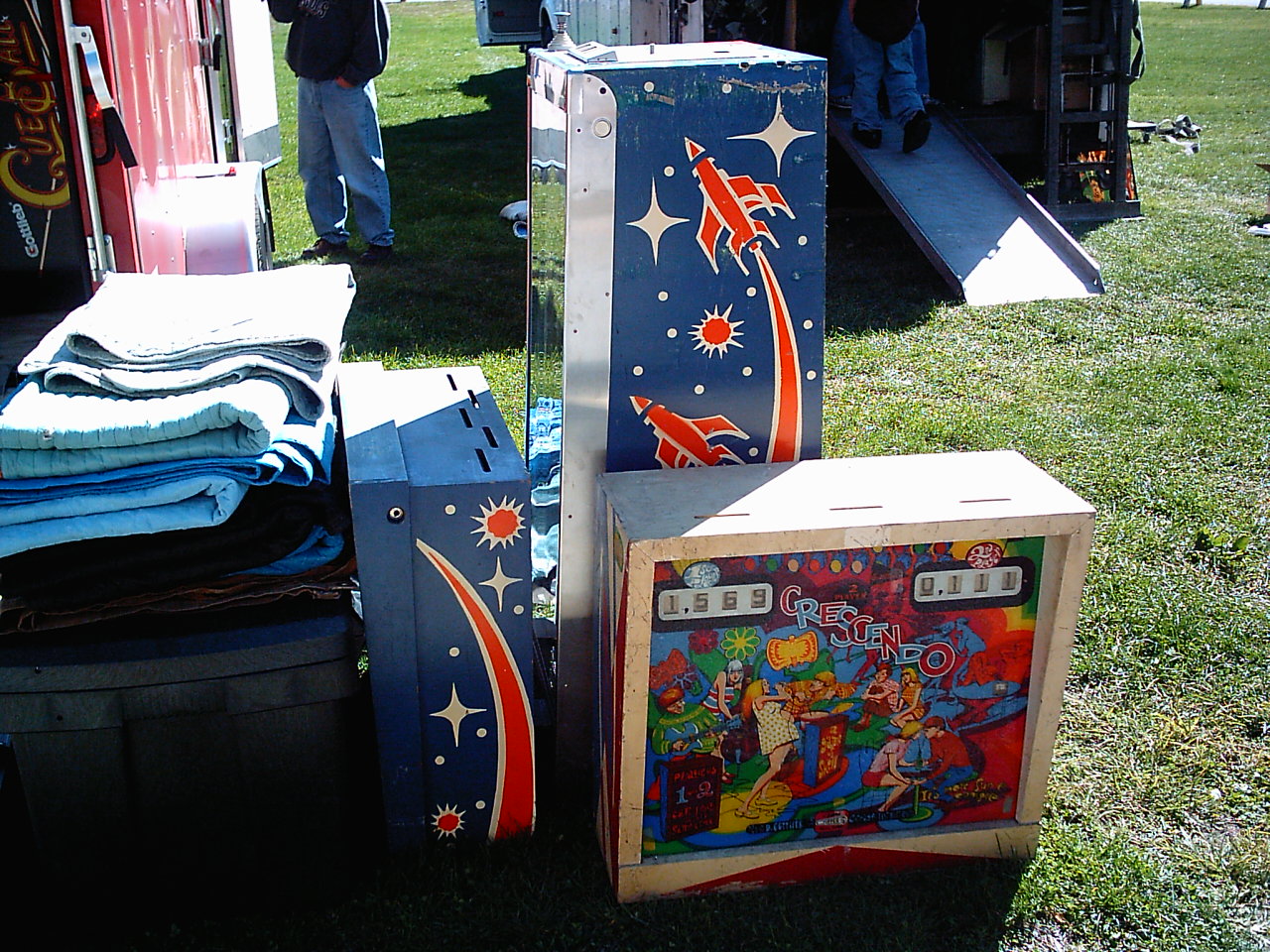 Here was a 1978 Stern "Stars" solid state pin for sale.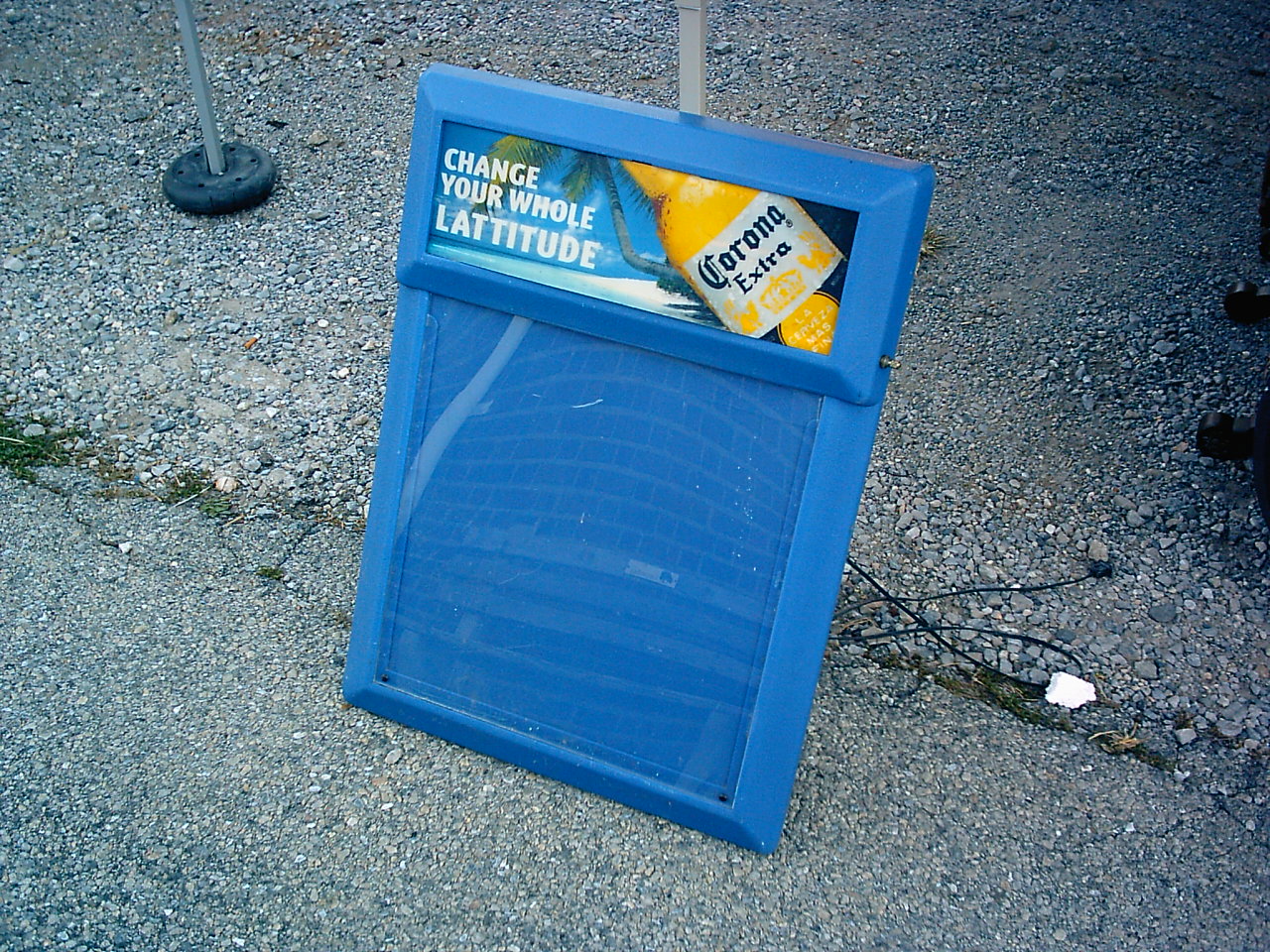 Some stuff for the gameroom.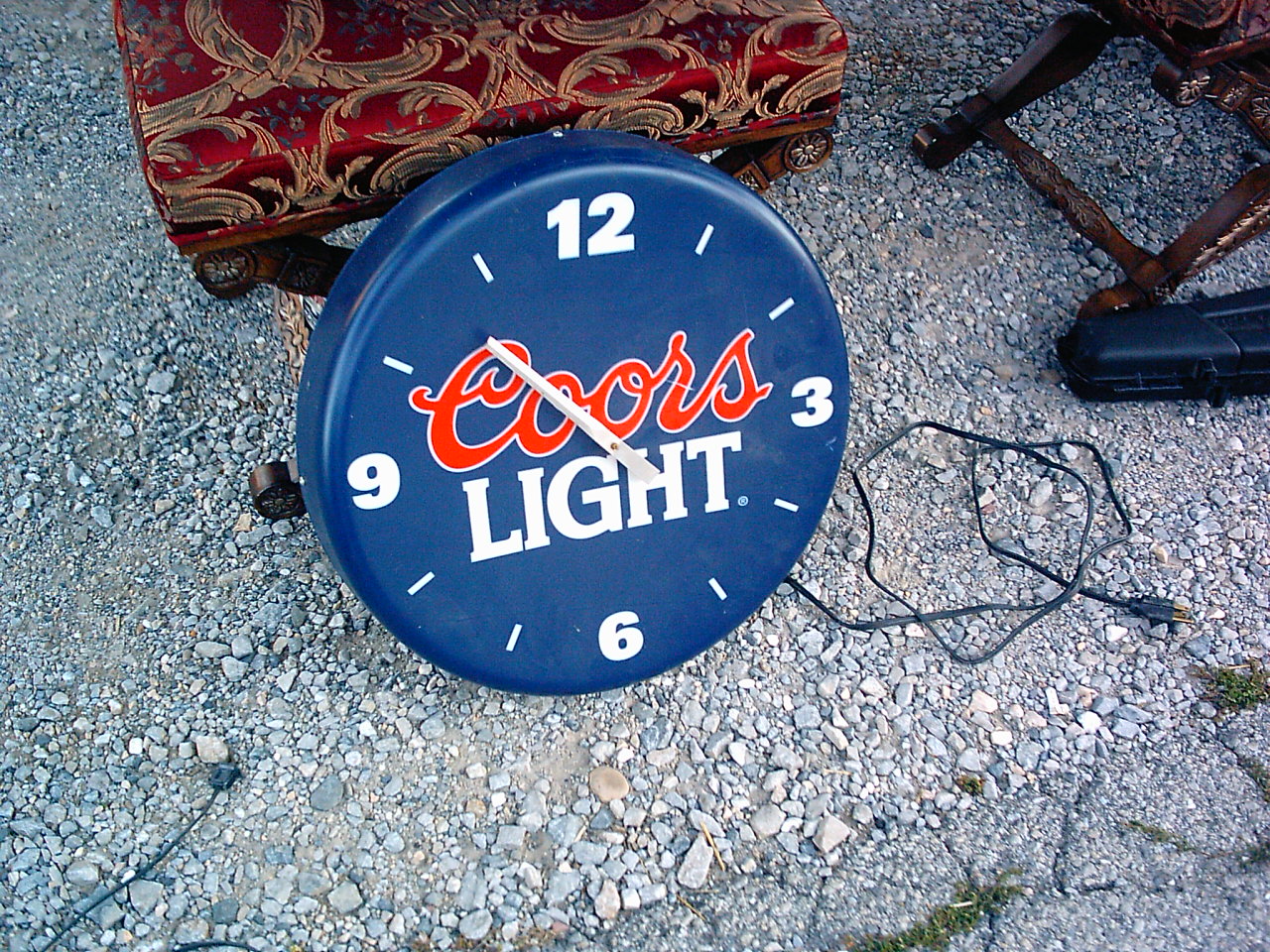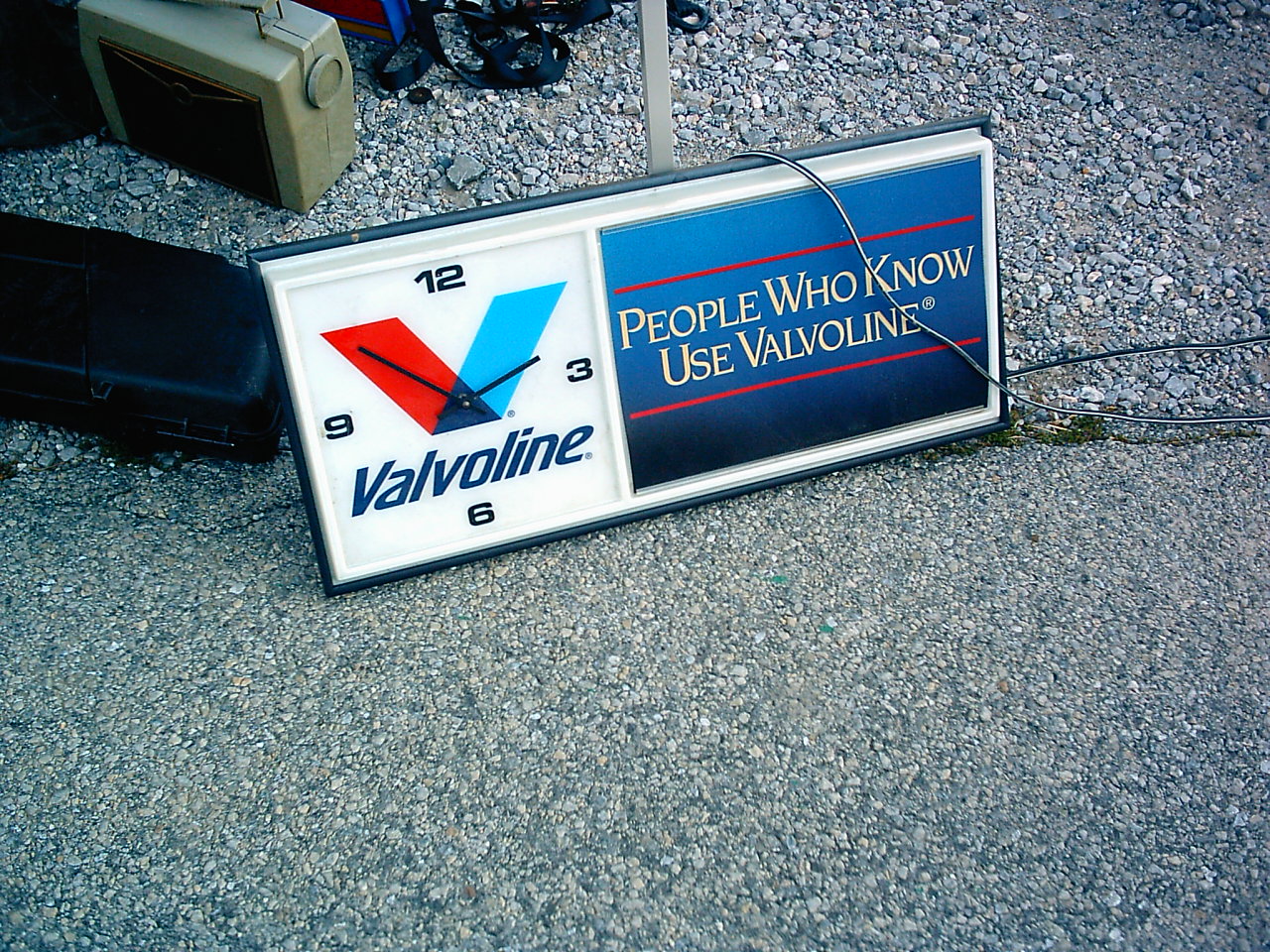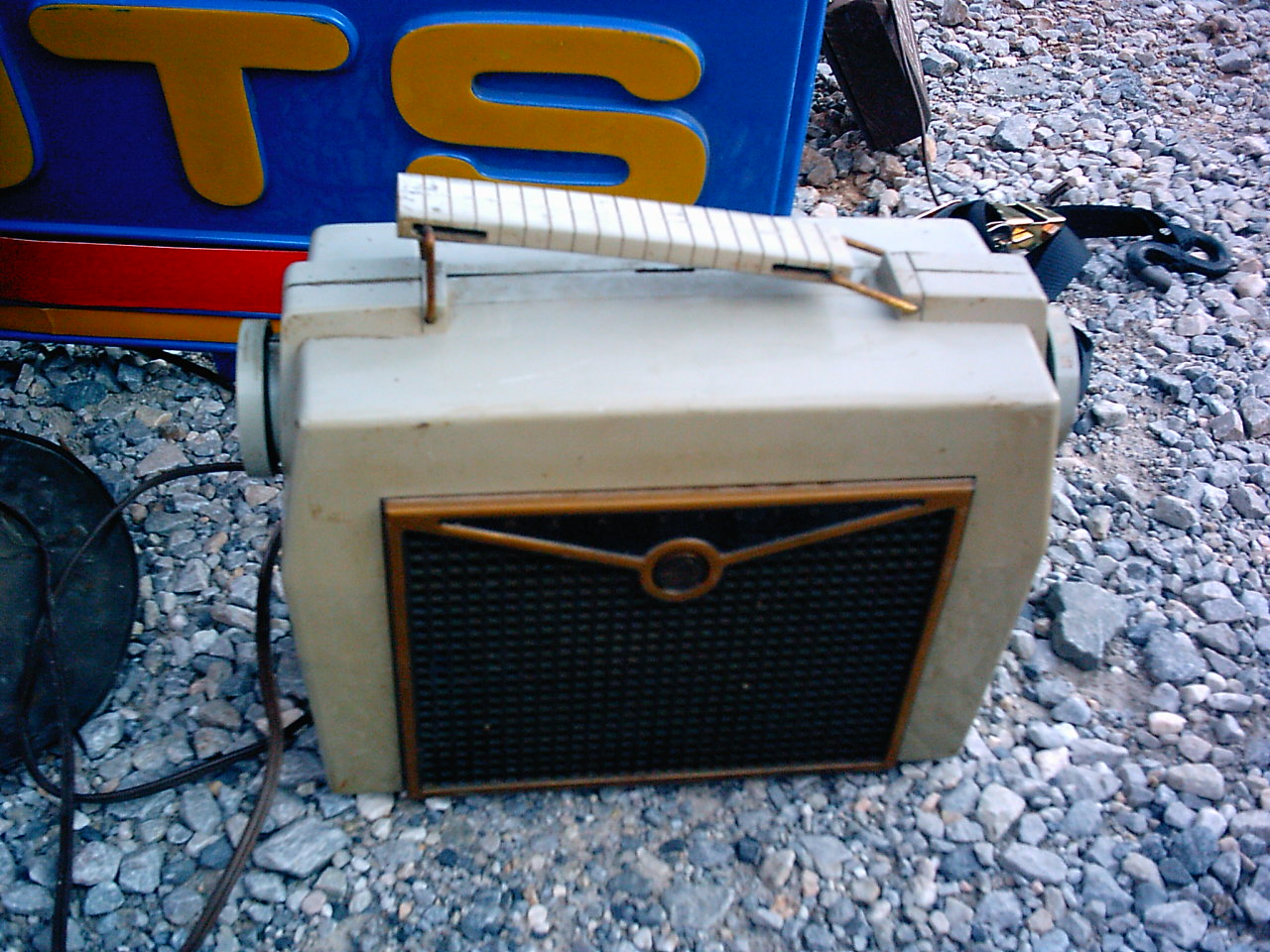 Here's an old radio for sale, I'm guessing from the 50's.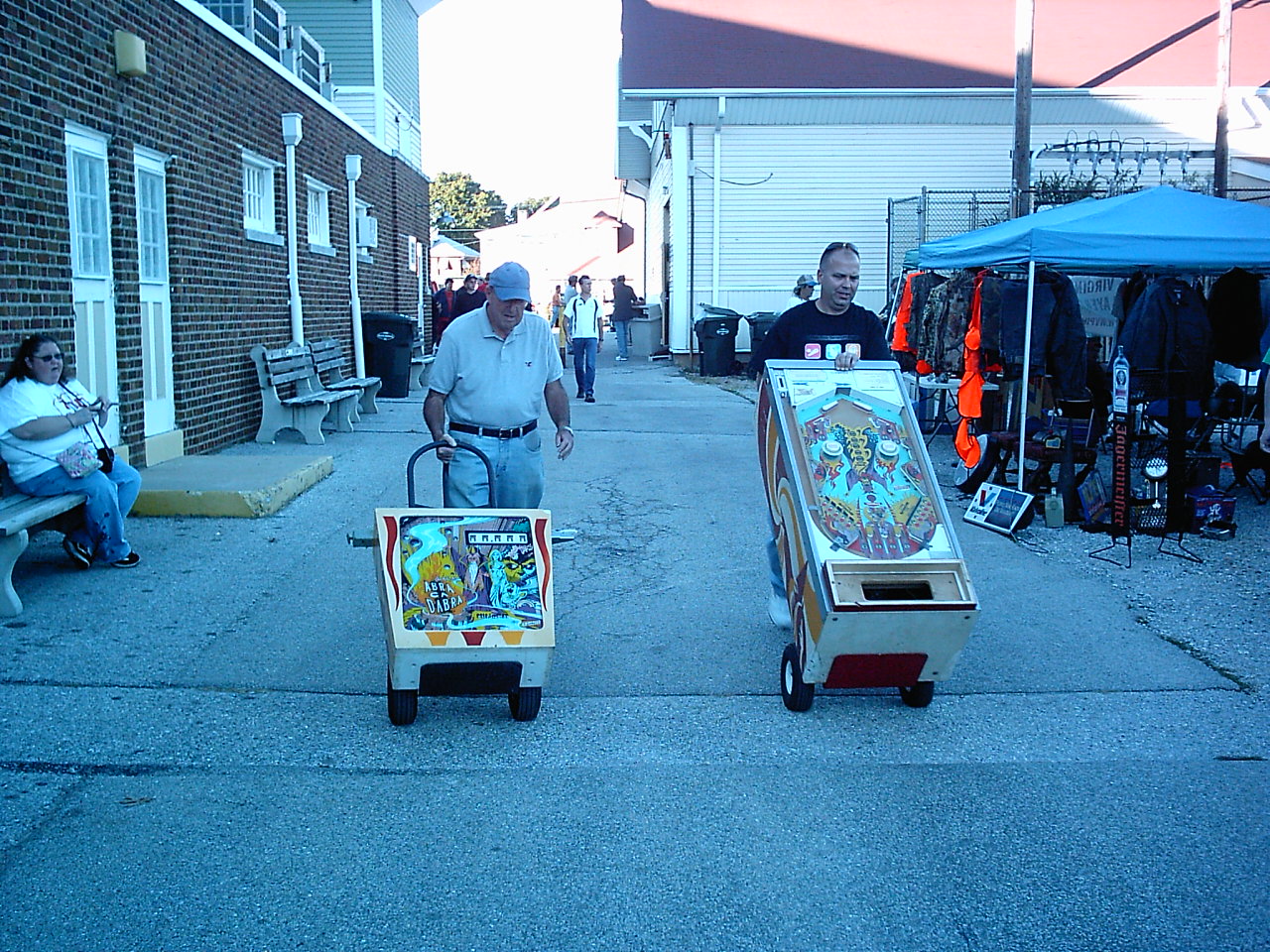 Race ya.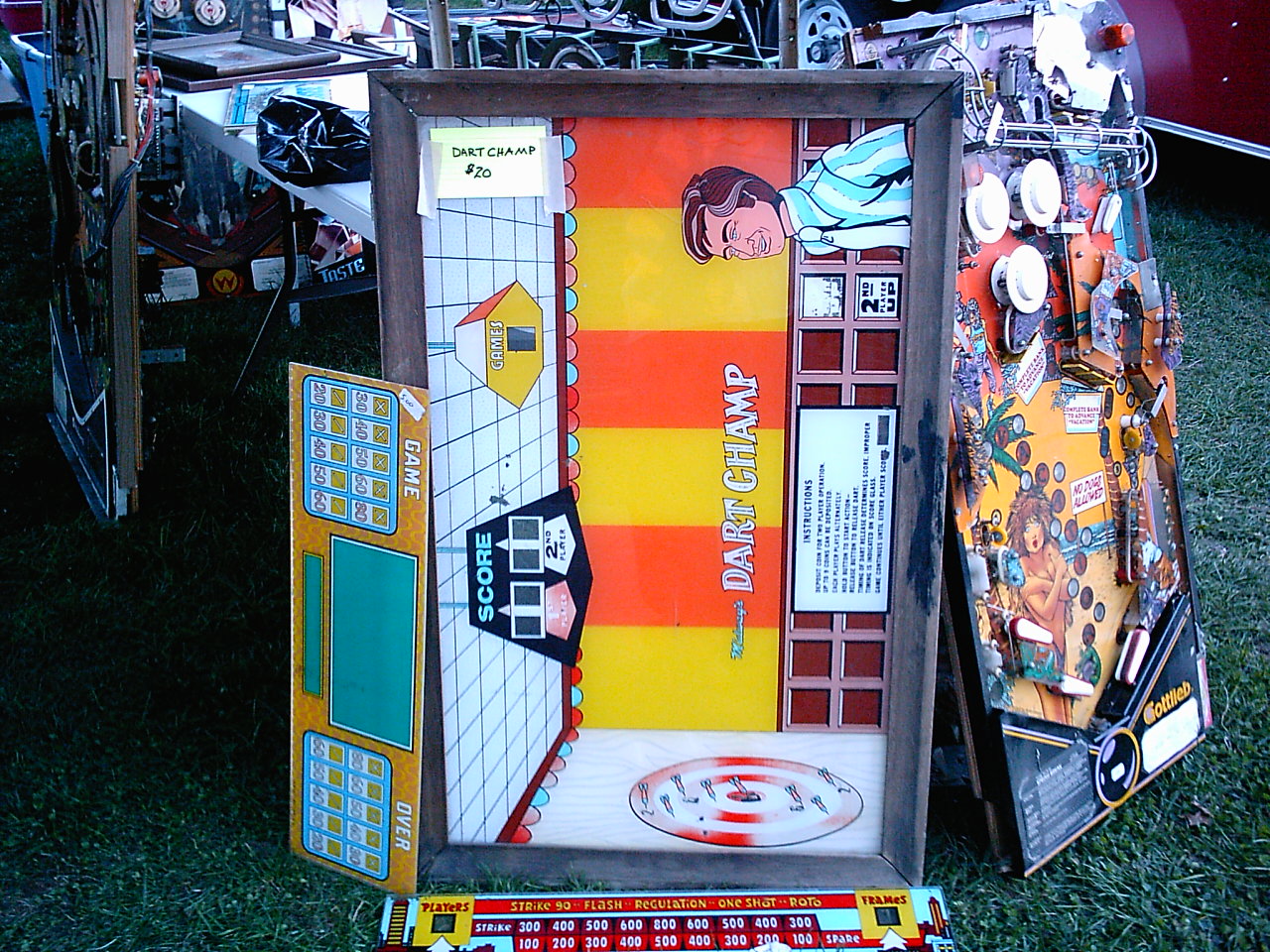 Here's part of a Midway wall game I had never heard of before.
Here's some Gottlieb stuff for sale, including, "Big Broadcast," a backglass for a rare "Canada Dry" pin, and two vintage pin playfields which appear to be new.

BACK TO PINGEEK.COM
PAGE 6