The York Show 2011
On Friday, October 7, 2011, it was time to check out the one and only White Rose Gameroom Show (aka The York Show), which took place on Friday and Saturday, as it does every year. This was the 15th York Show.

This is always quite an assortment of pins to play, and this year was no exception, as you will see from my pics inside the show.

Check out The York Show's official site HERE for more information about the show.

See you at the show! Pingeek
CLICK ON ANY PIC TO ENLARGE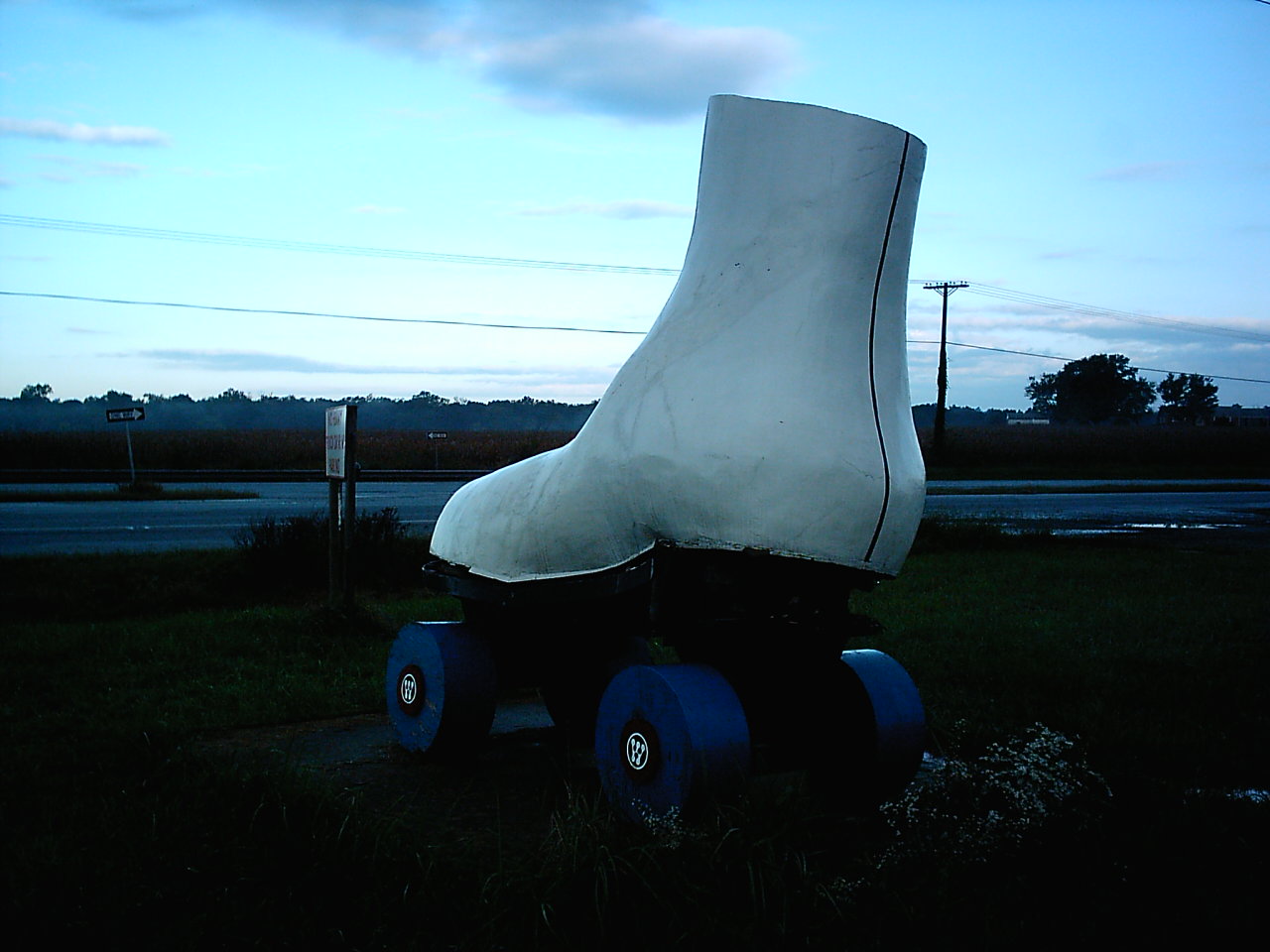 Tuesday morning, sunrise over the giant skate at Rollerworks, located on Route 17 North.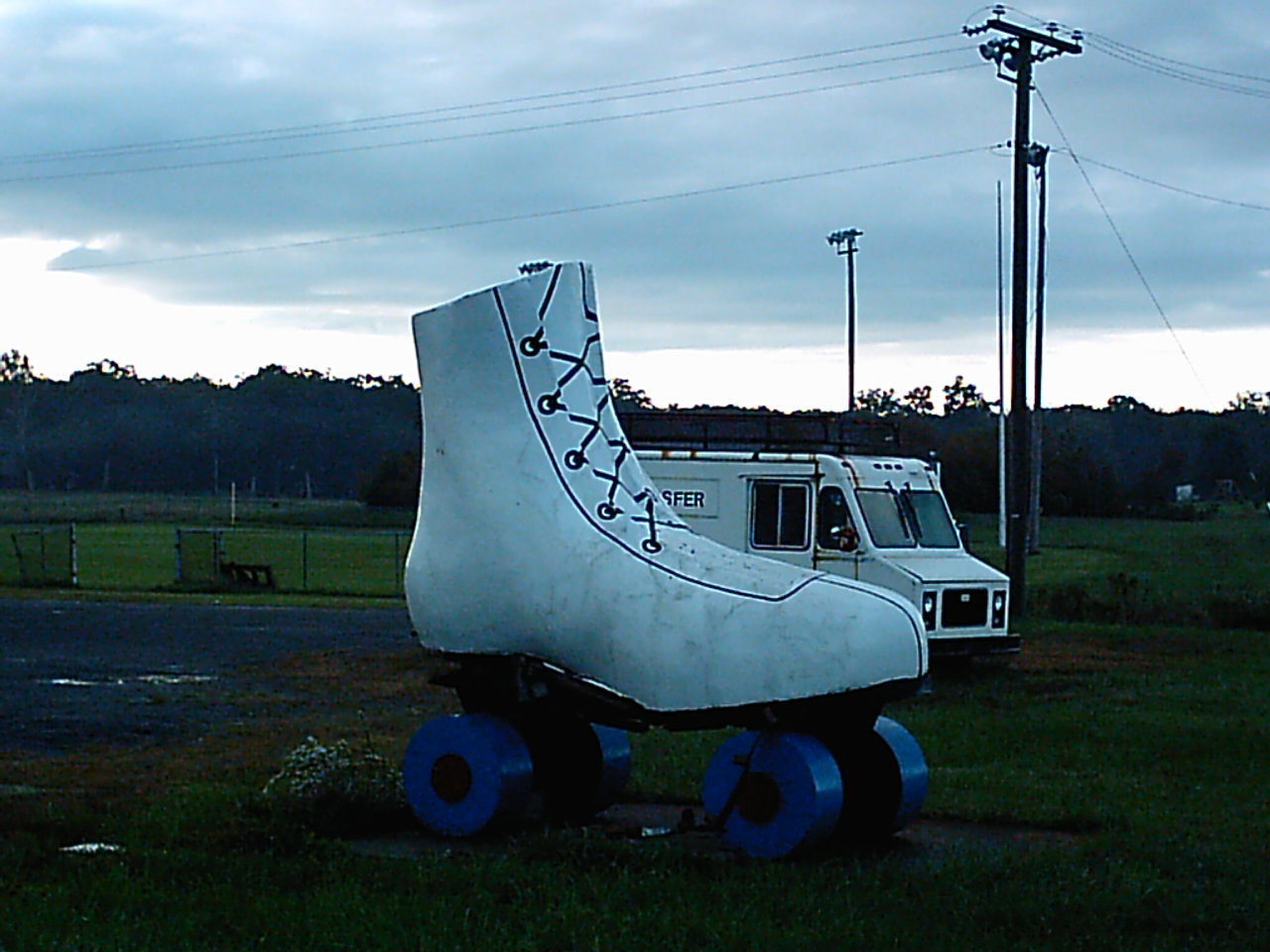 I've been meaning to get a picture of this skate for a while now, but this year it finally became a reality.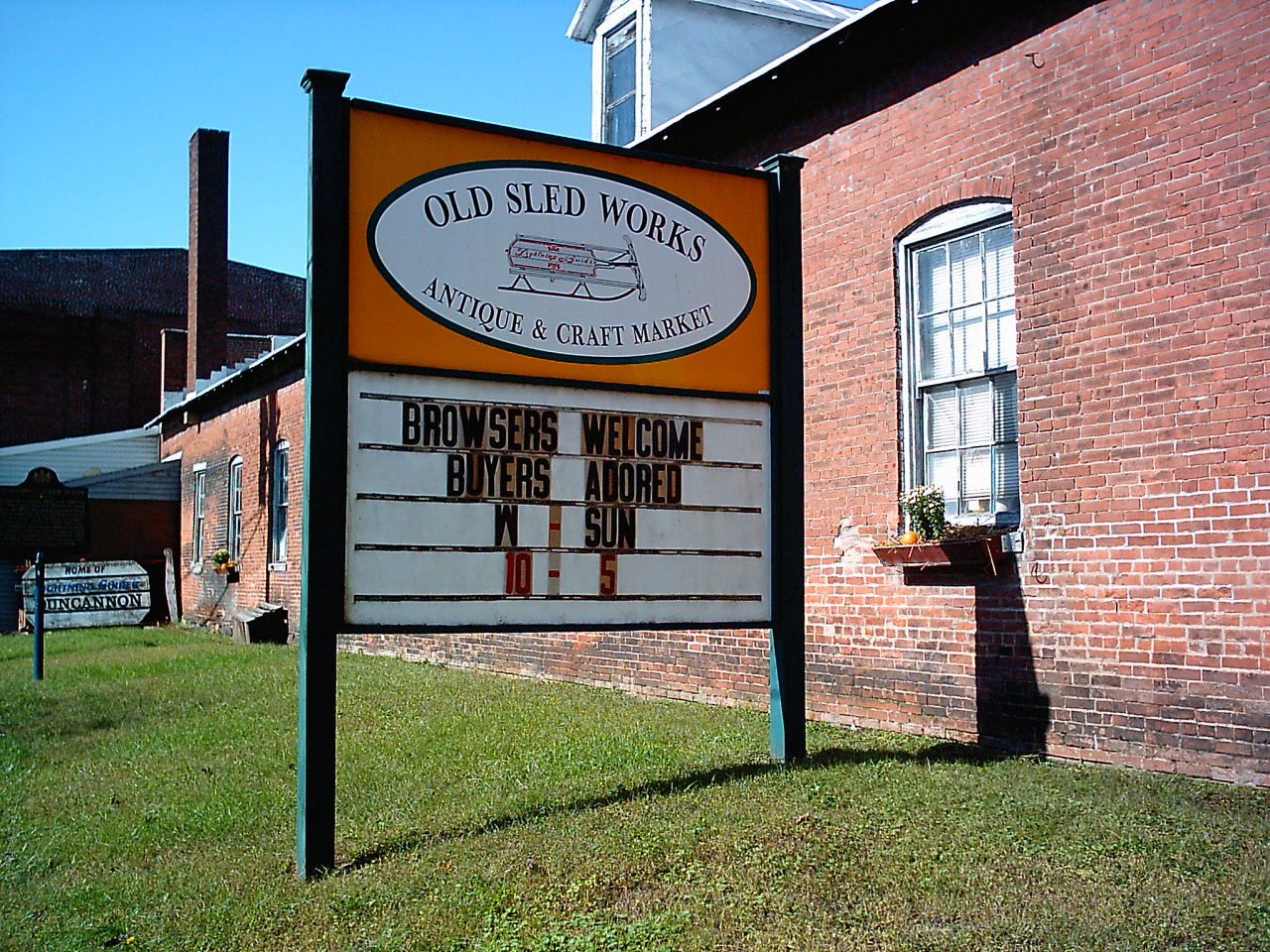 The next day I was at Old Sled Works, located in Duncannon, PA, home of The Penny Arcade.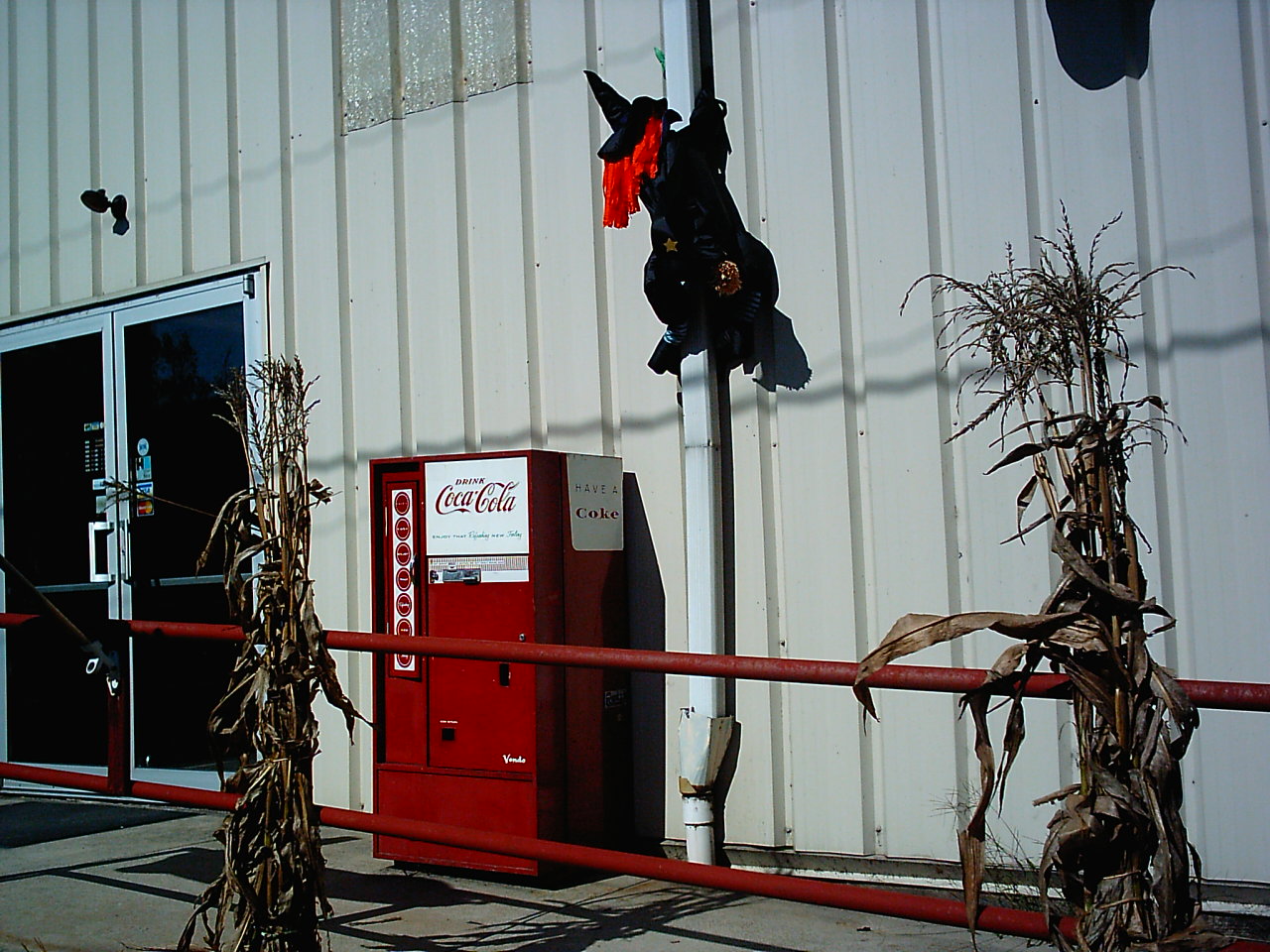 As you can see, they do get into the Halloween spirit...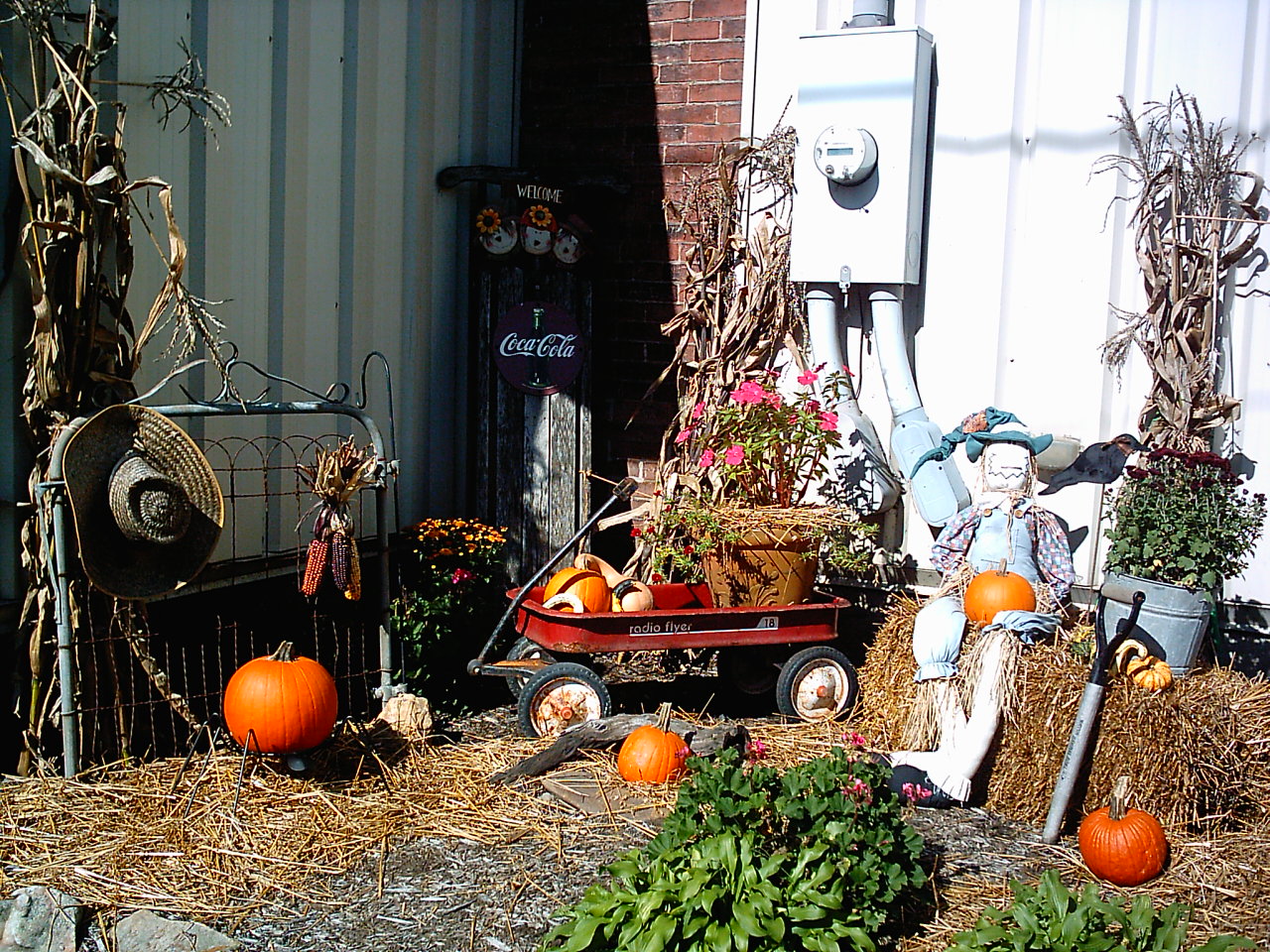 ...and fall as well.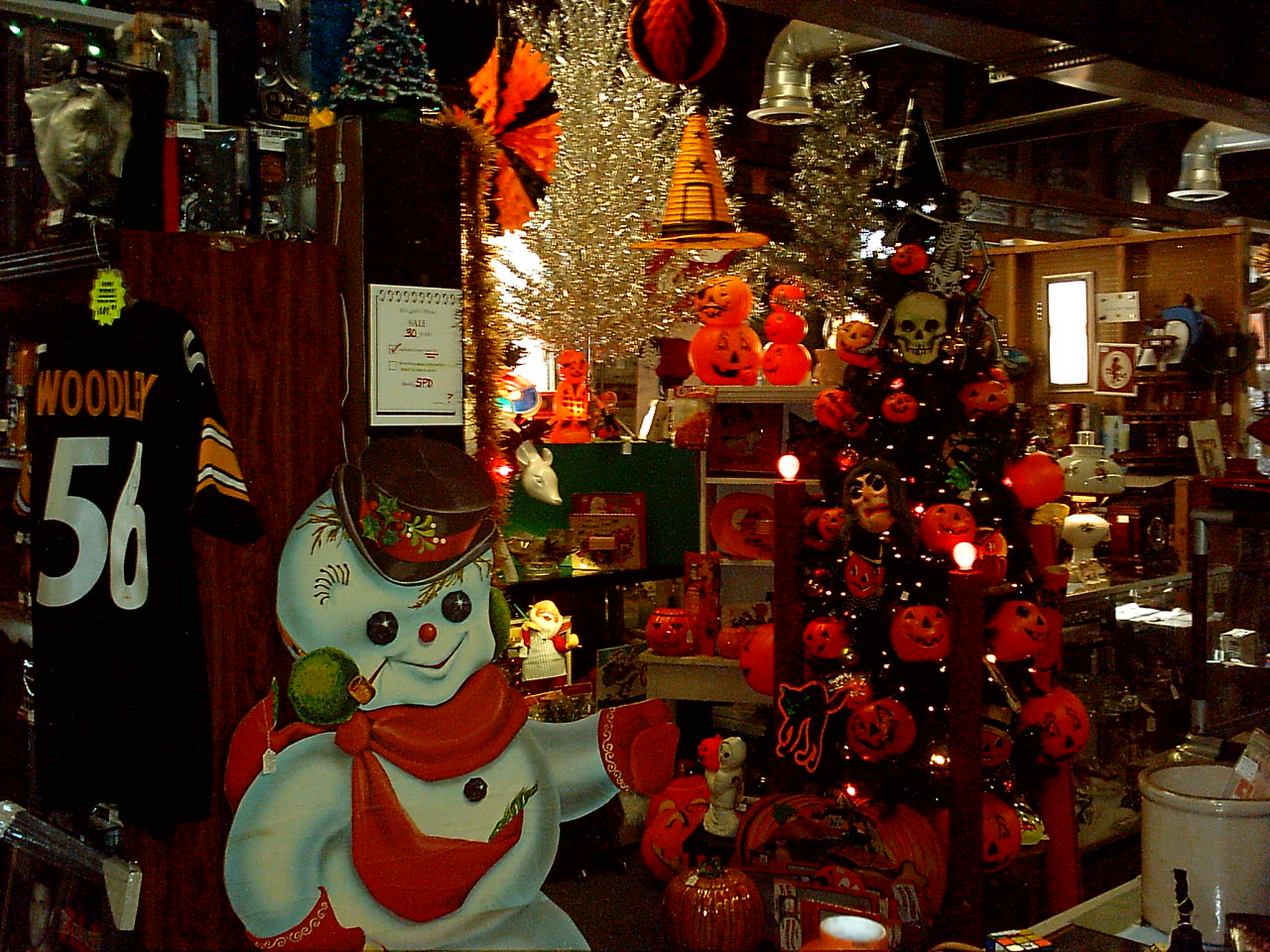 At one vendor's booth, it's Christmas, it's Halloween, no, it's both!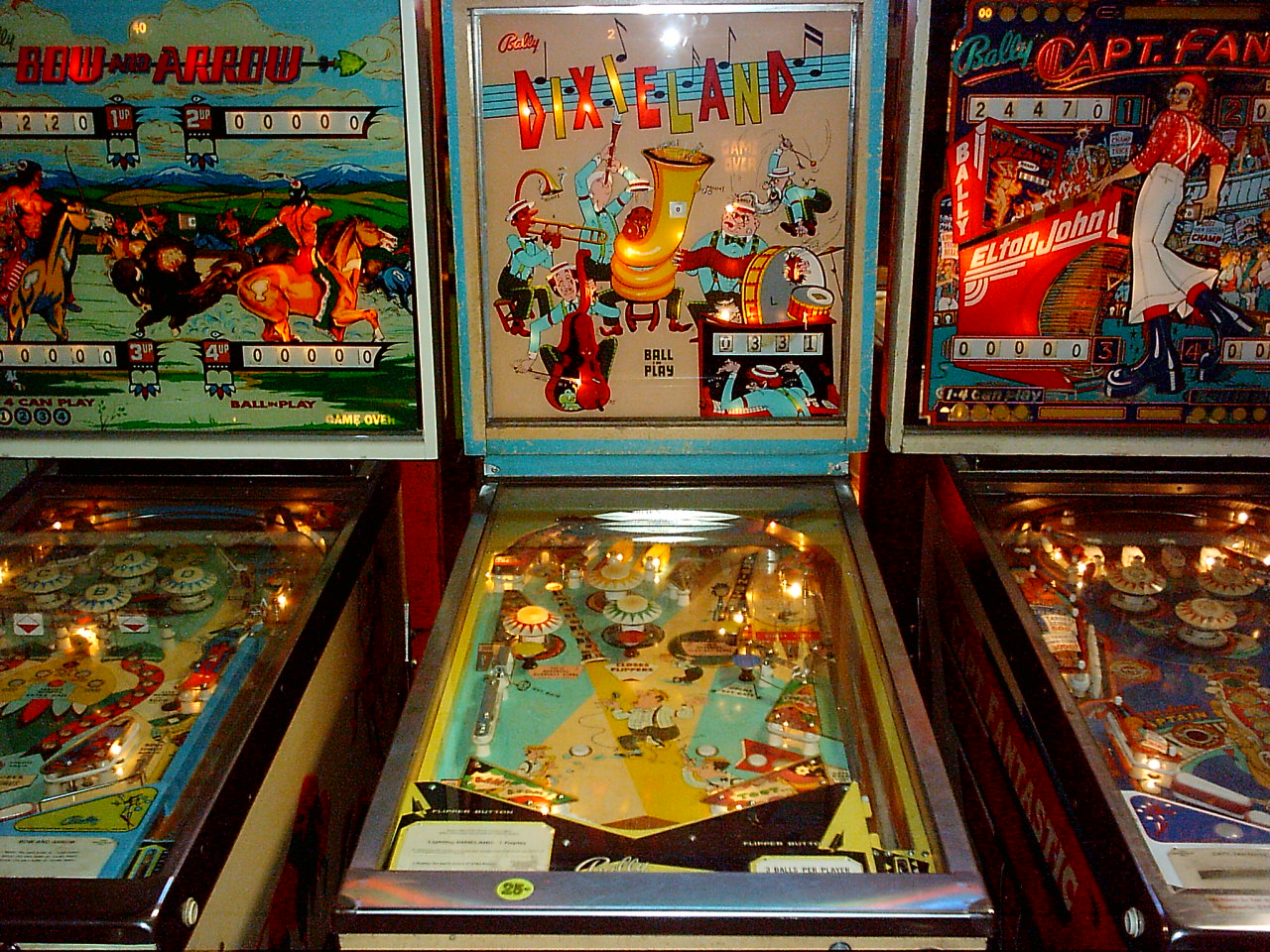 This Bally "Dixieland" pin, with backglass letter carryover feature, and a mini bagatelle on the playfield, is one of my favorite pins in the Penny Arcade. If this game appears to be off, drop a quarter in, and it should start right up.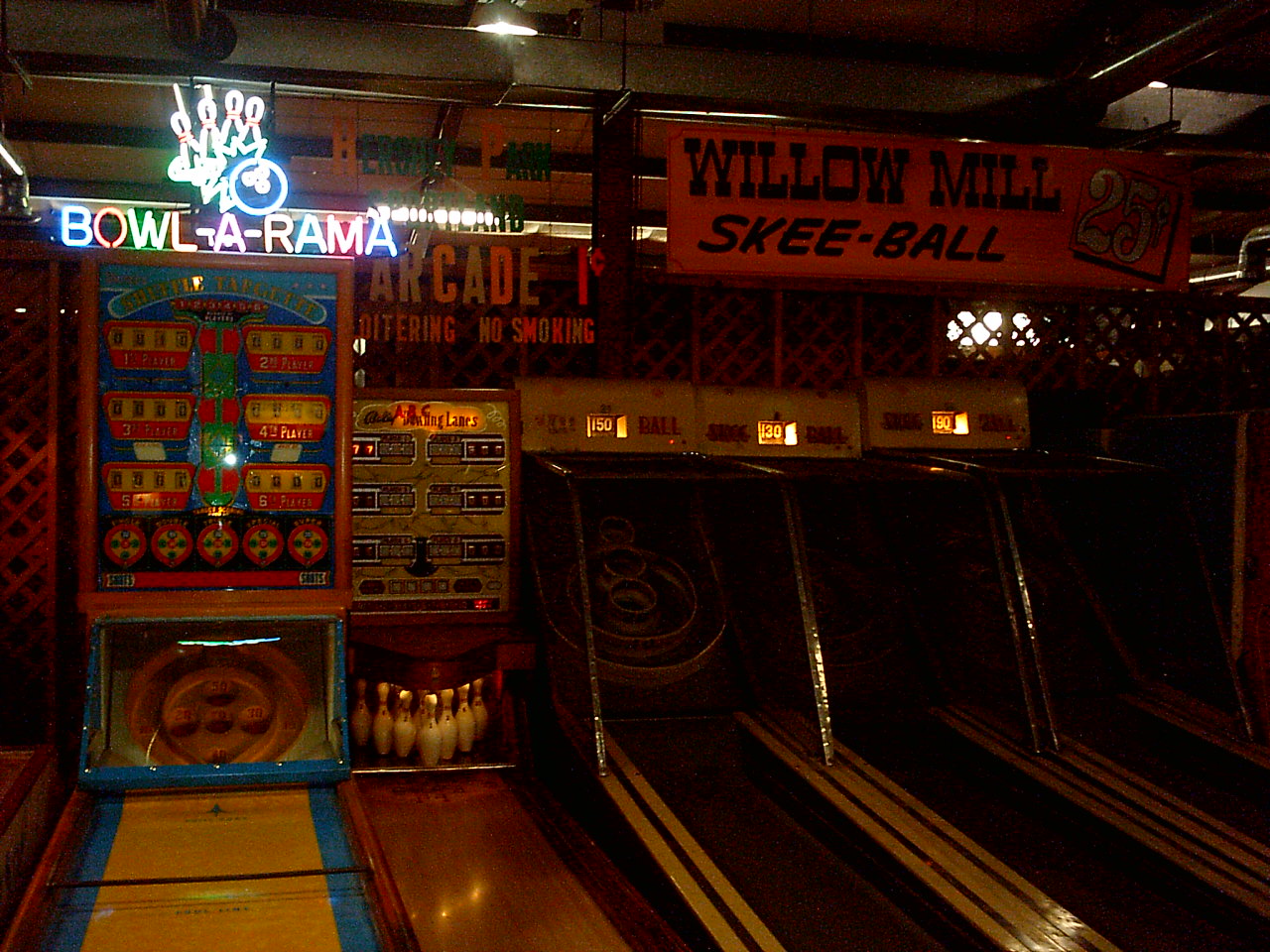 The really cool stuff though, is right here.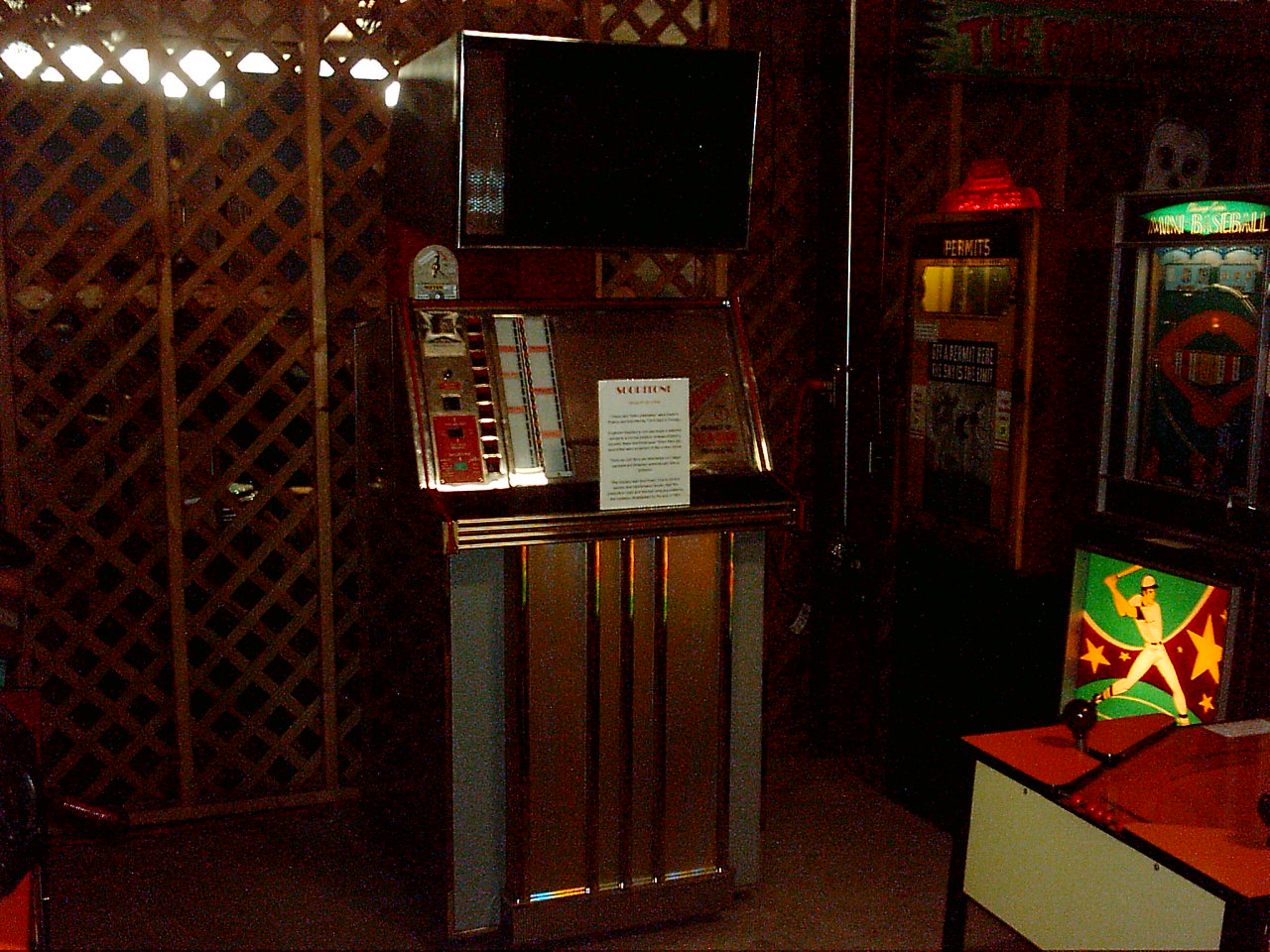 This Scopitone jukebox plays short music films, and this is pre MTV.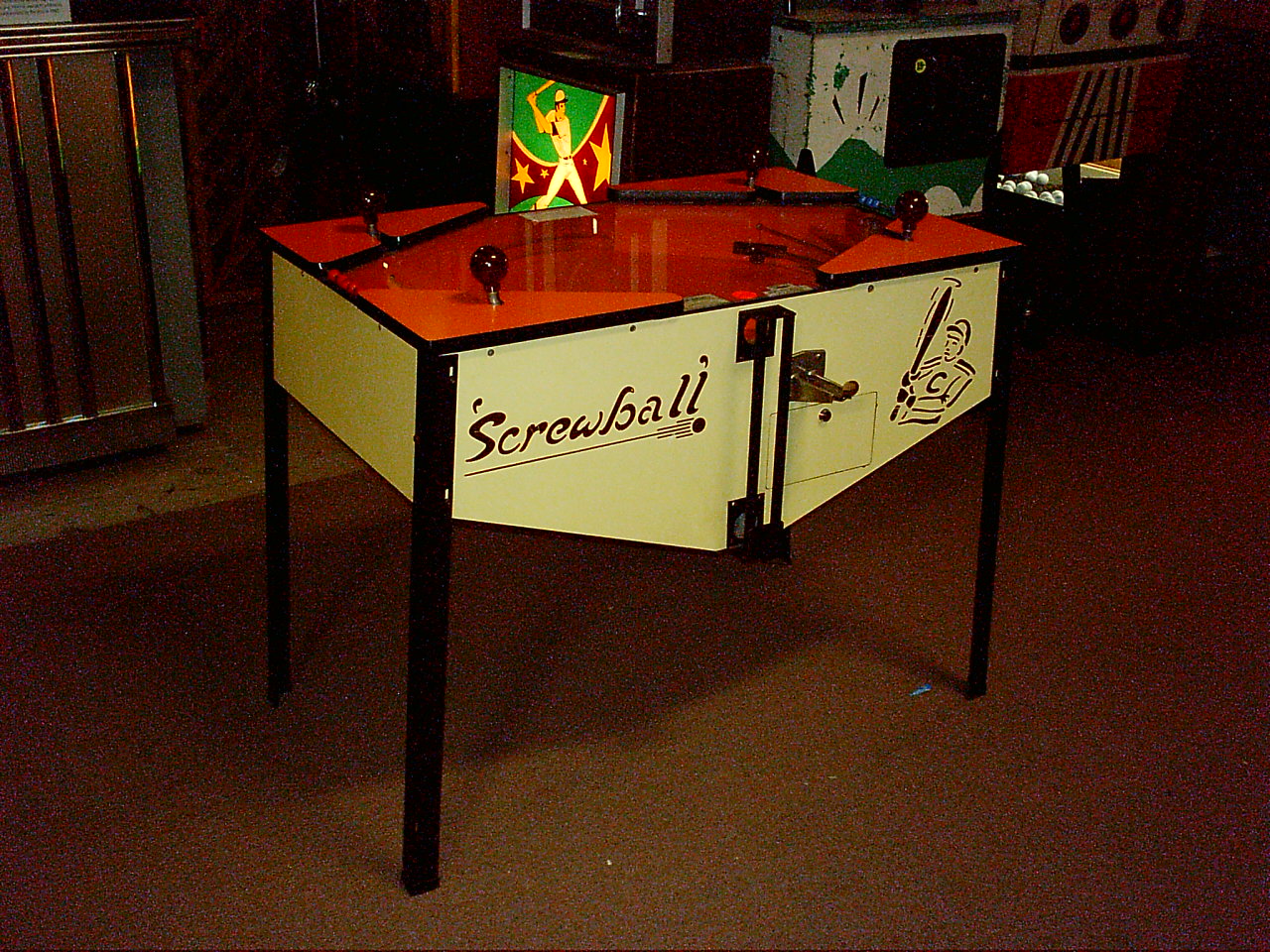 I've never seen this before. It was made in England by Alfred Crompton Amusement Machines, around 1968.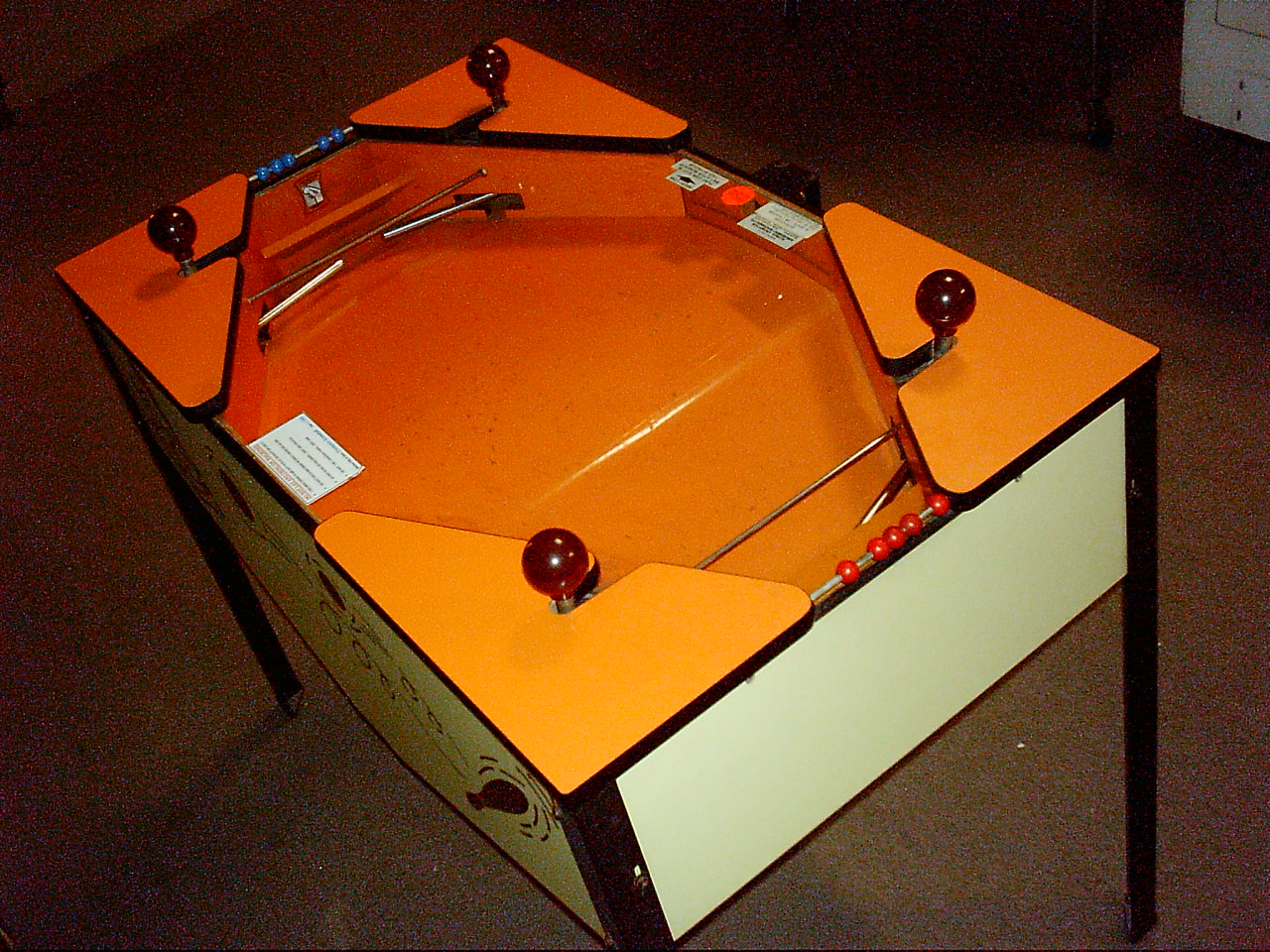 The small instruction label, located on the far right center of the cabinet, says "Place ball thru hole into play area. Score by hitting ball into opponents goal with hand operated flipper."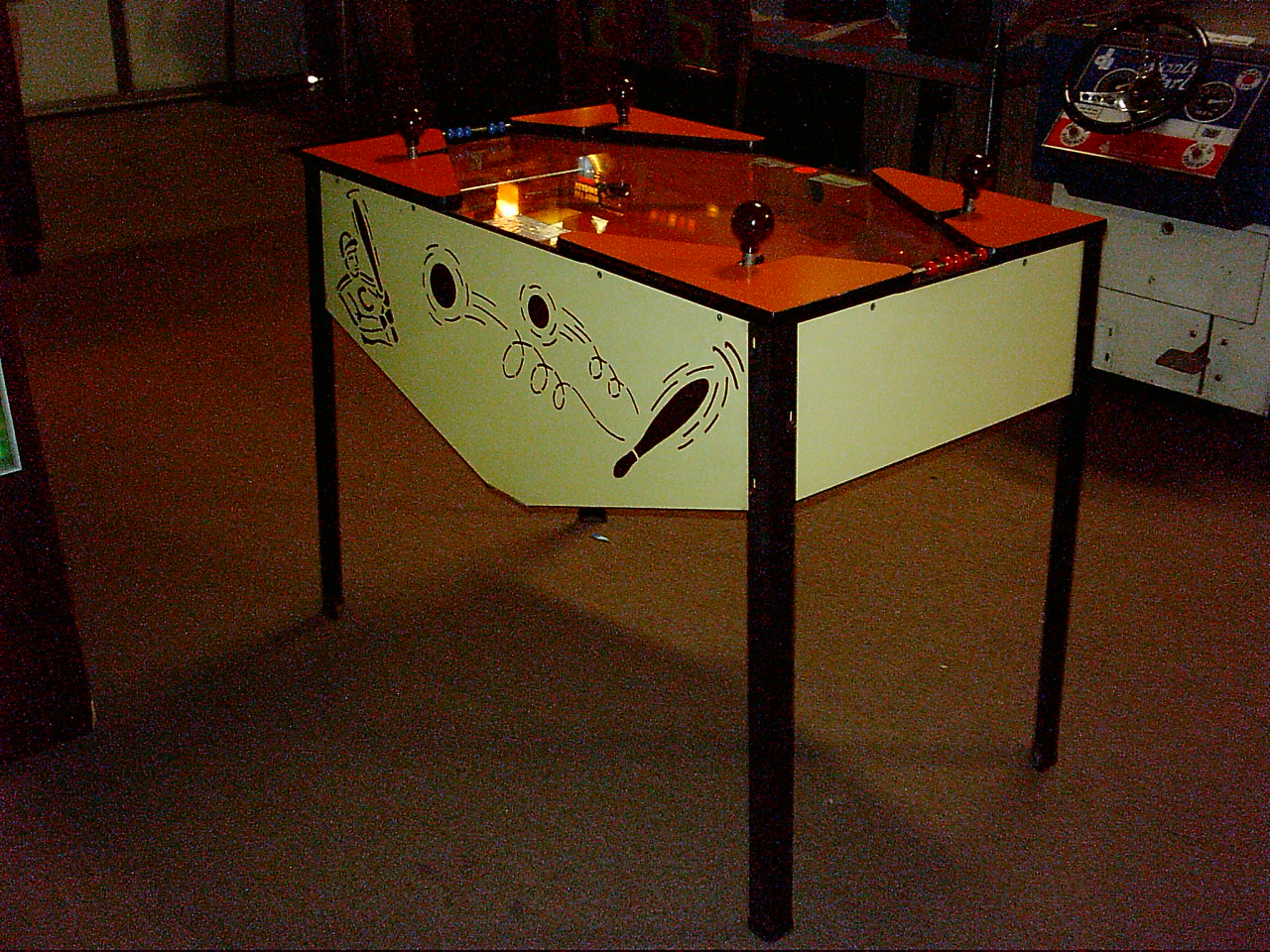 Here's a shot of the other side of the cabinet.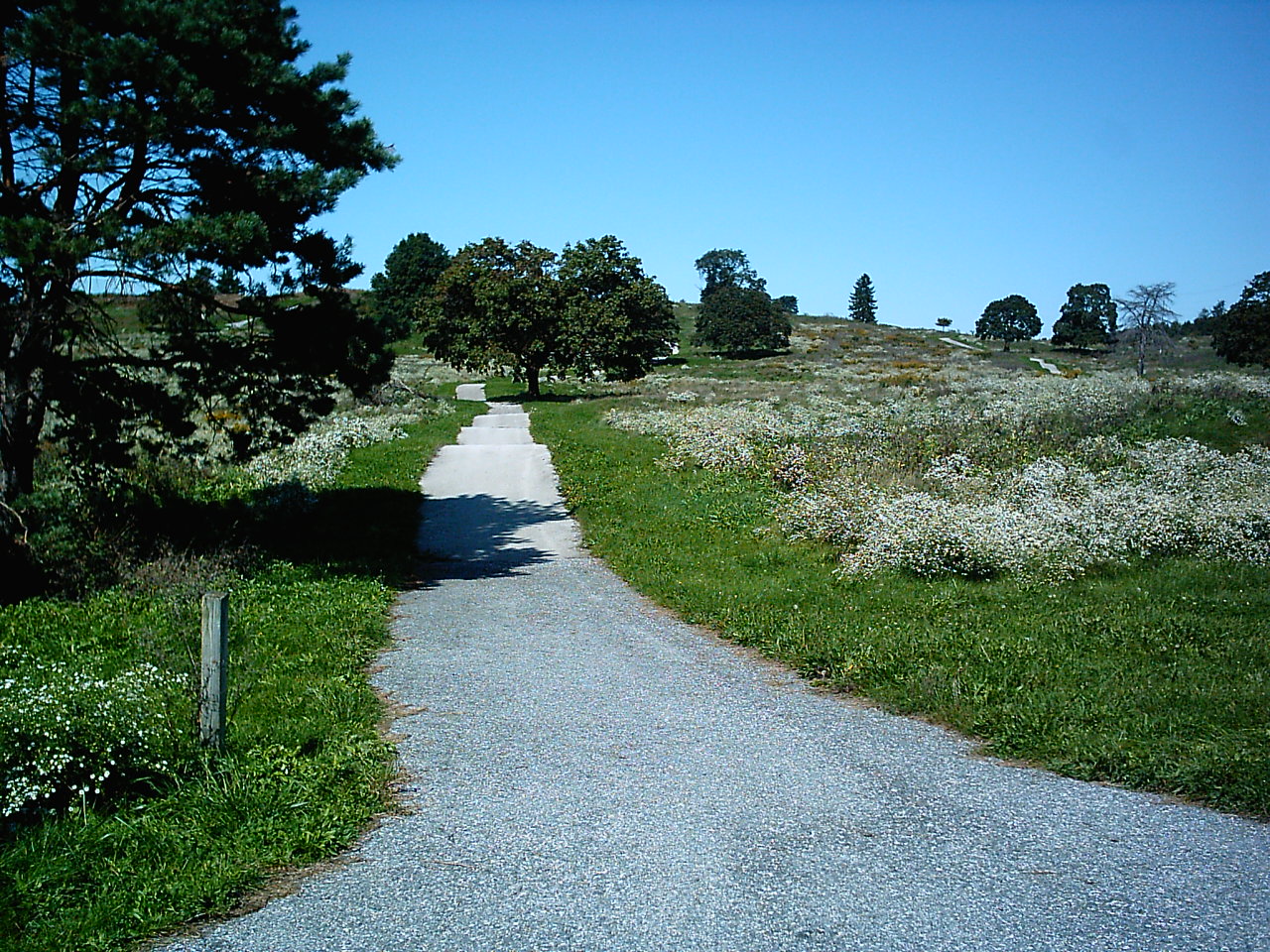 Thursday, just before show set up, I was at this former golf course, which is now open to the public as a great place to go walking.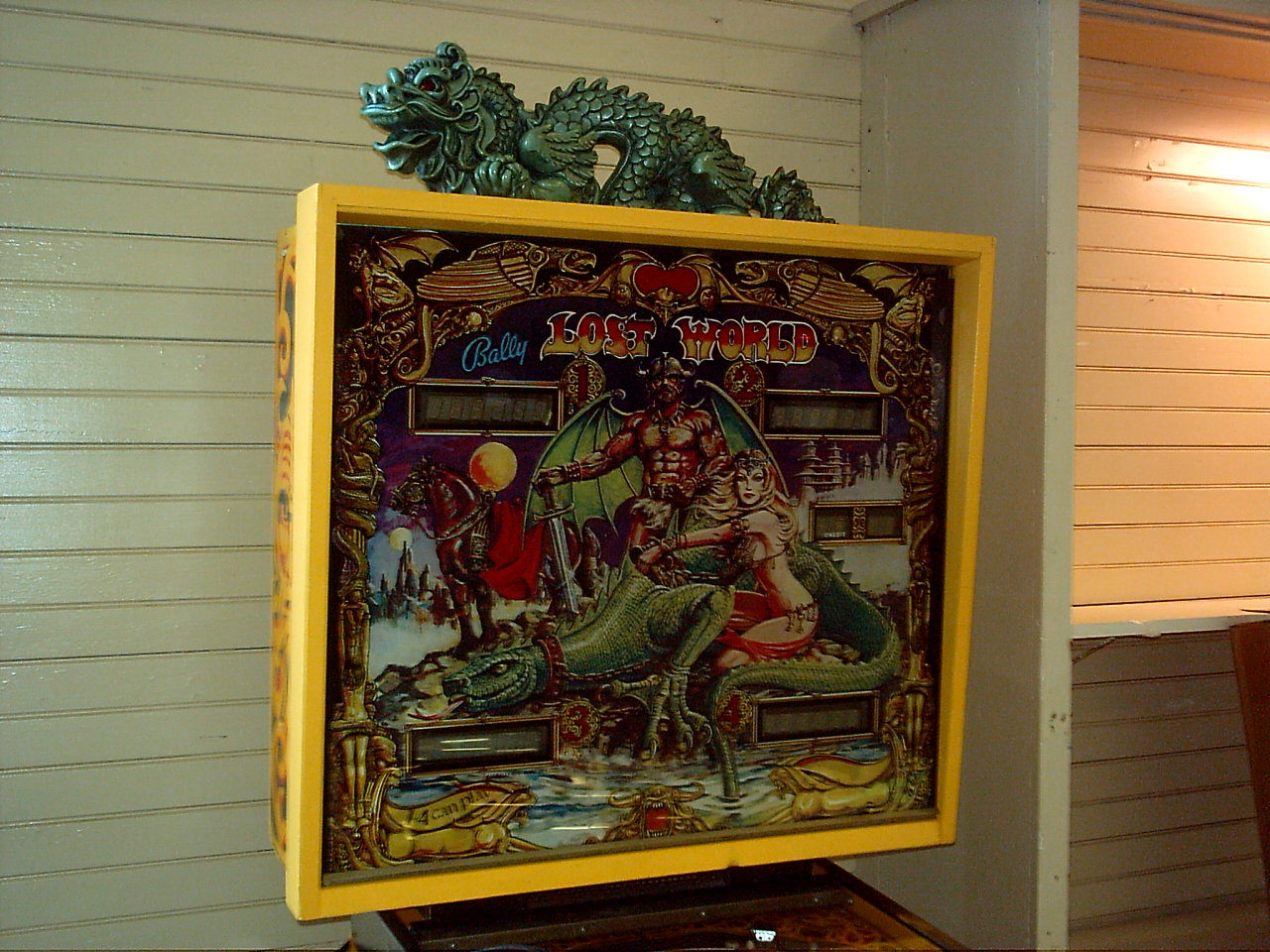 As the show was being set up, I couldn't help but notice that one of my favorite solid state pins of all time was the giveaway game this year, and the cool topper was included.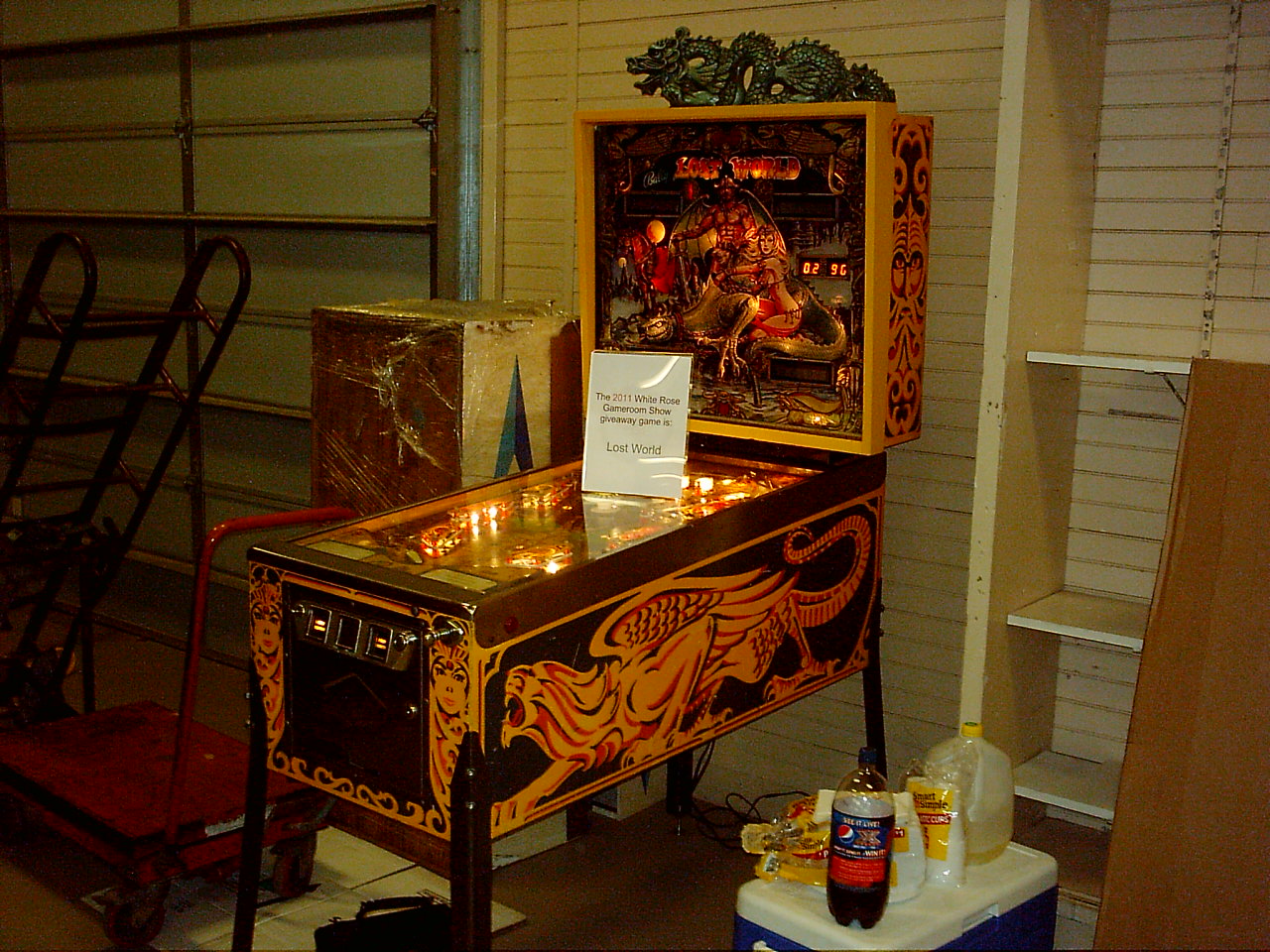 The game was in overall nice shape...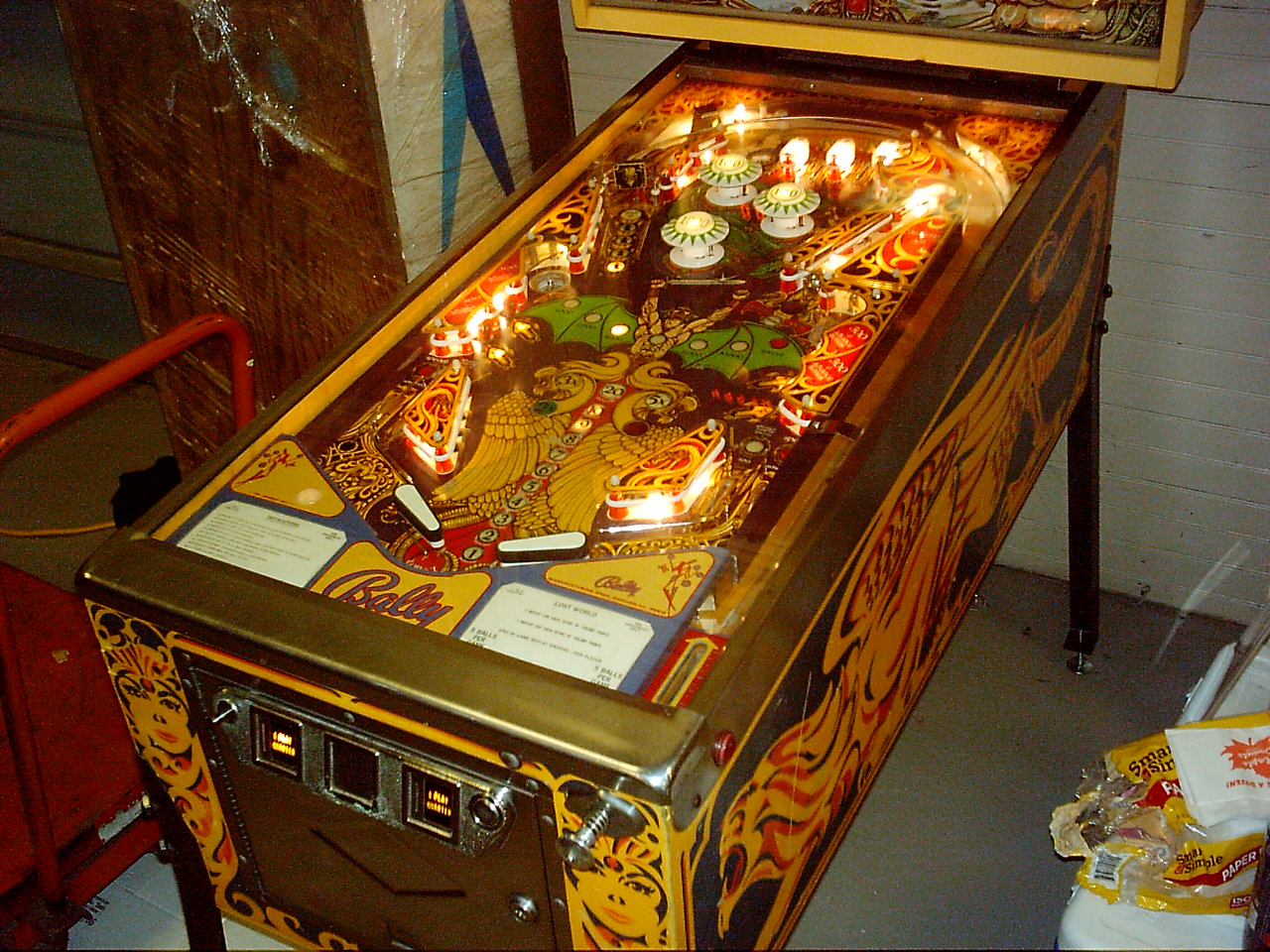 ...including the playfield.

BACK TO PINGEEK.COM
PAGE 2