CLICK ON ANY PIC TO ENLARGE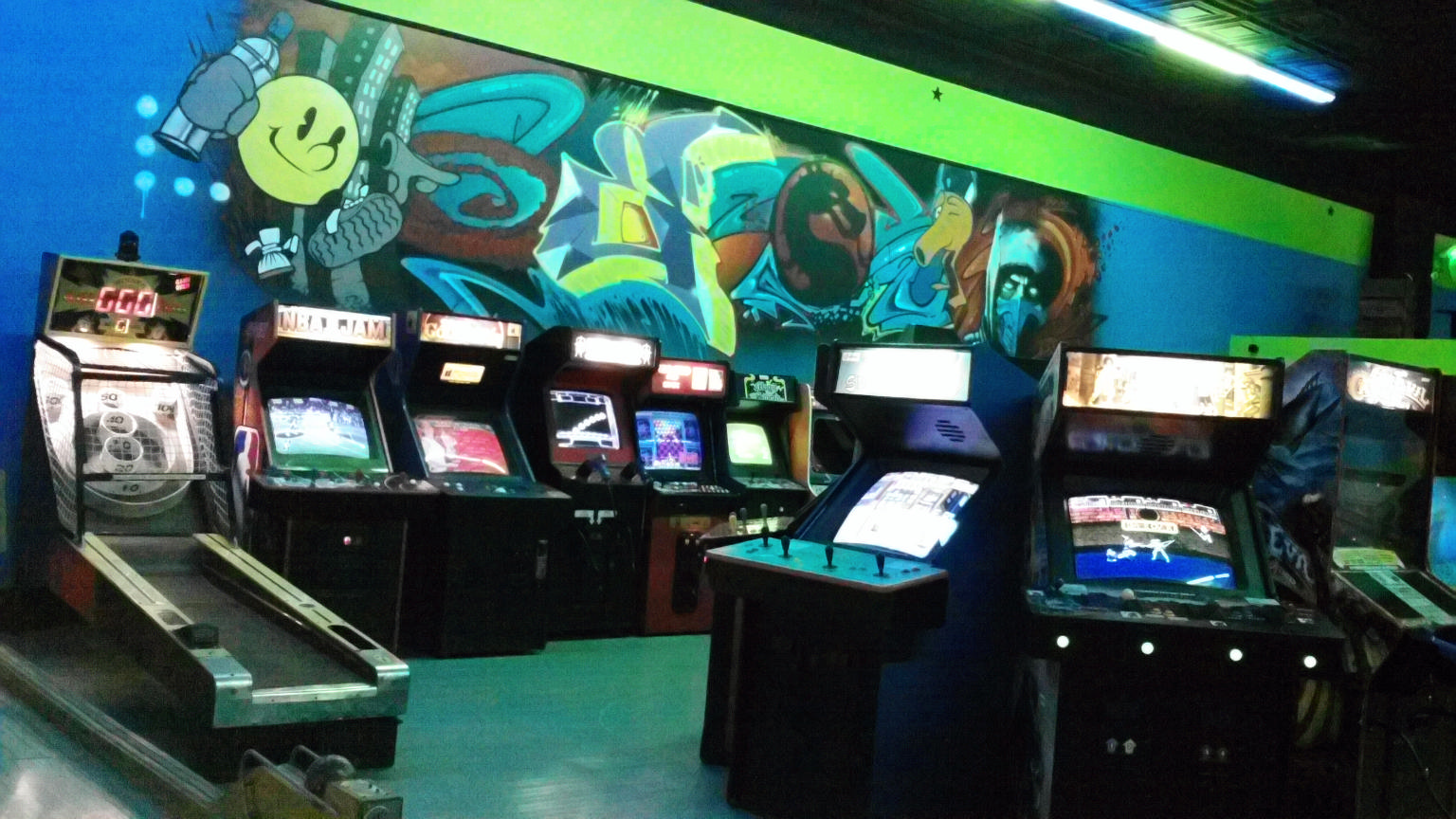 This arcade, by the way, is located at 54 W Market St, which is basically a few miles and turns past the fairgrounds, where the show takes place.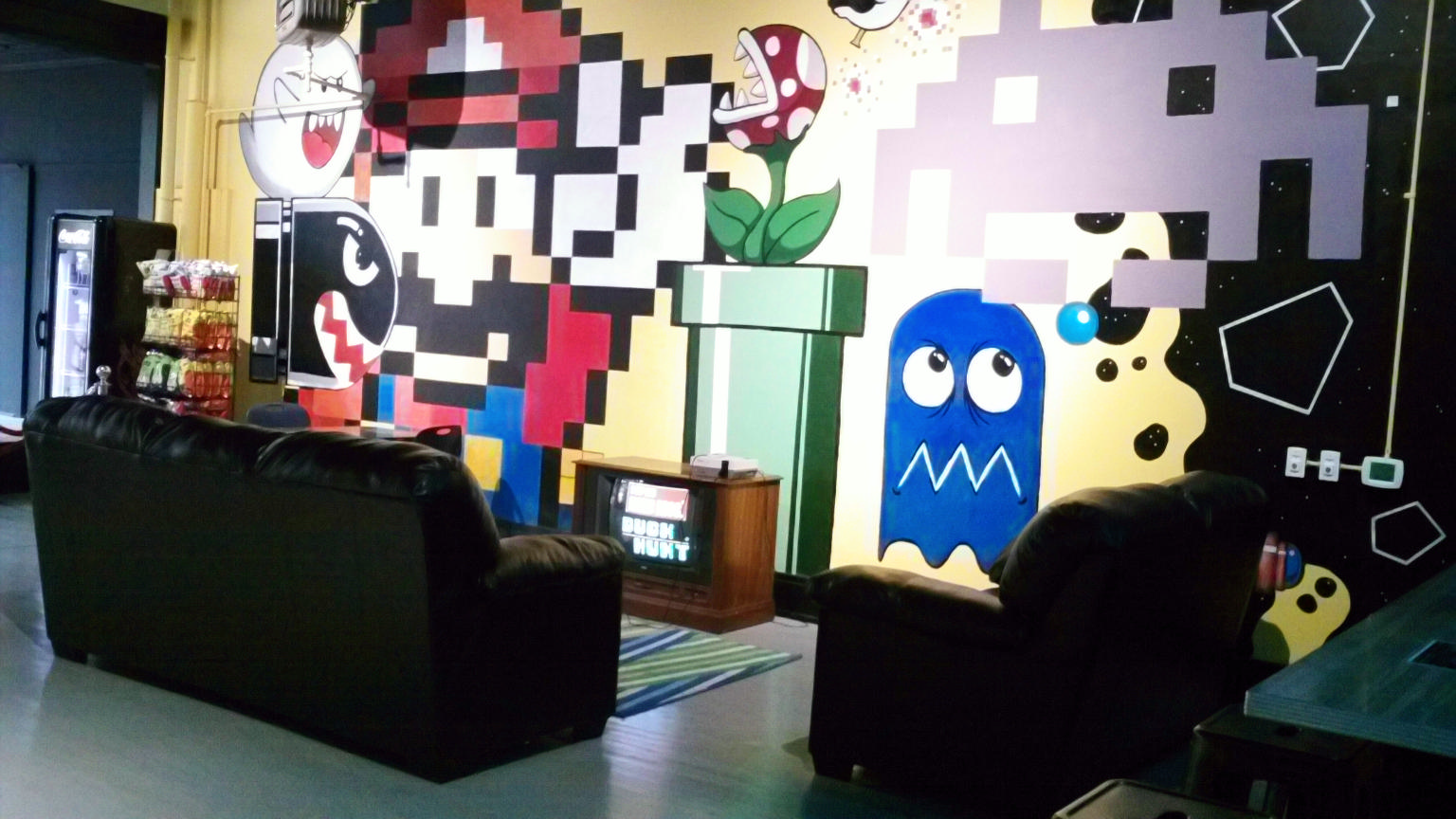 Kick it old school with some Nintendo.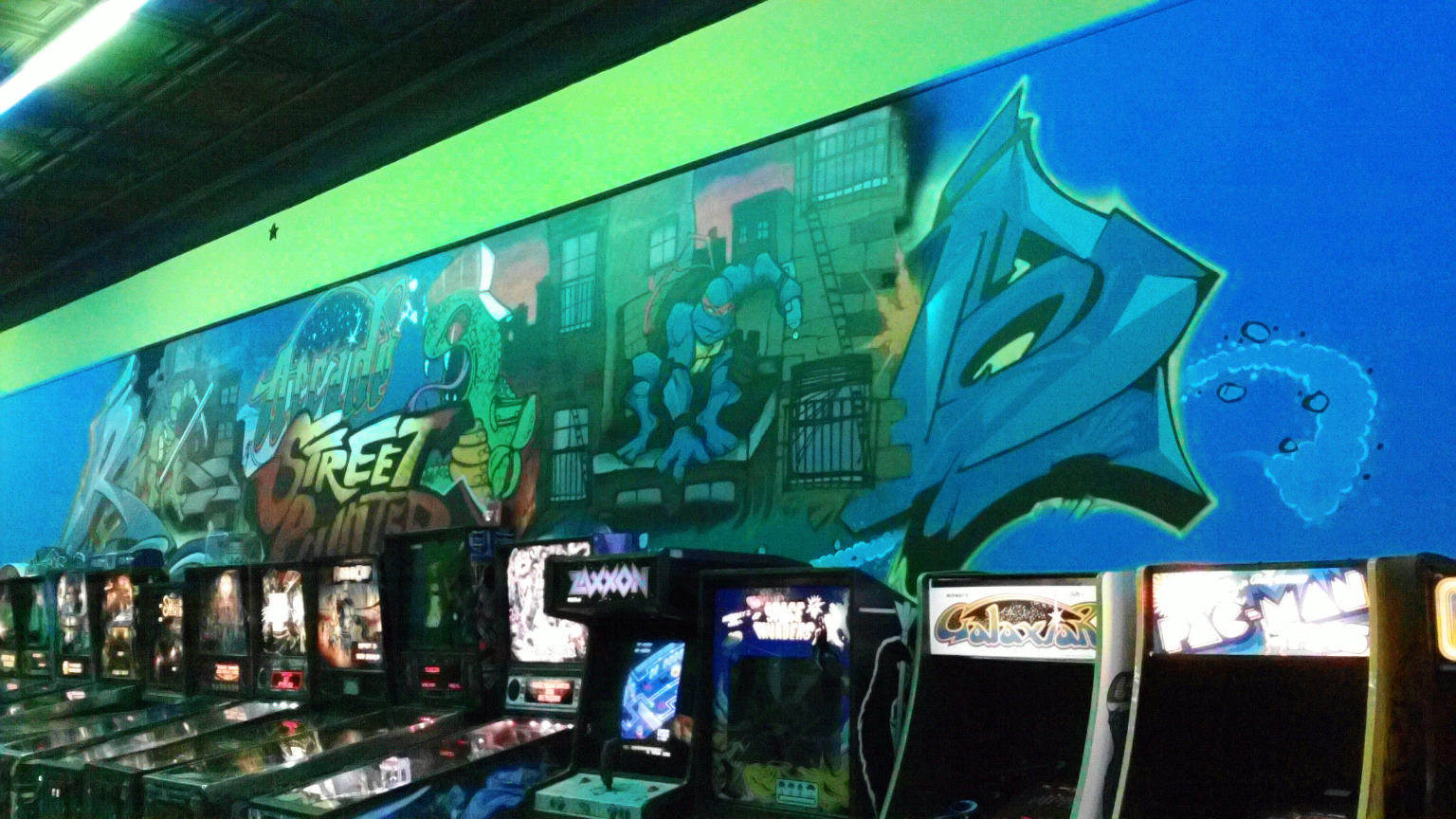 One of my favorite videogames of all time is "Zaxxon," but the row of pins was also a treat.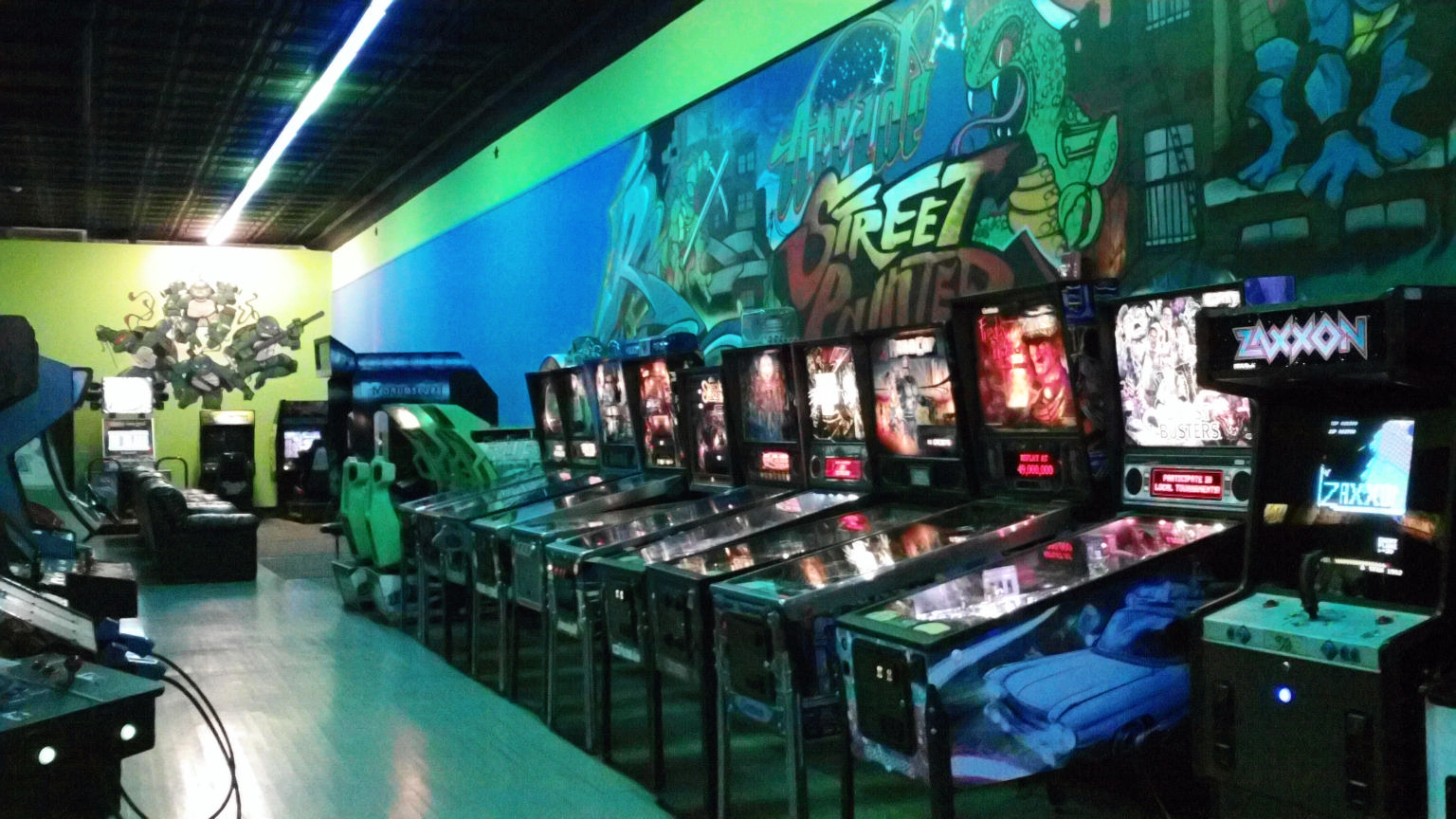 Just some of the titles they have include "Ghostbusters," "Nightmare On Elm Street," "Speakeasy," "Robocop," "Hurricane," with "Funhouse" added as of May, 2017.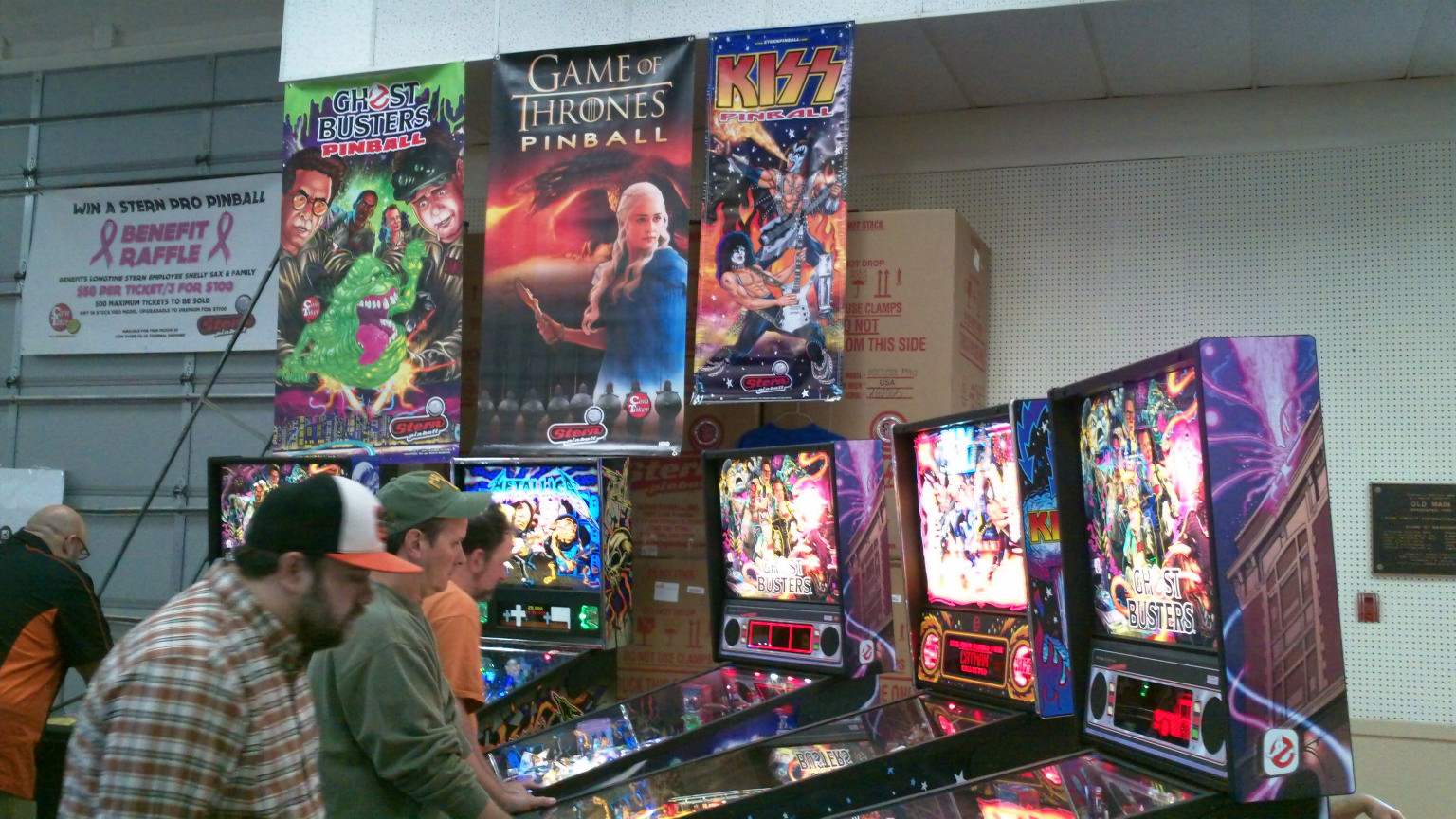 At the show, the latest pins were there..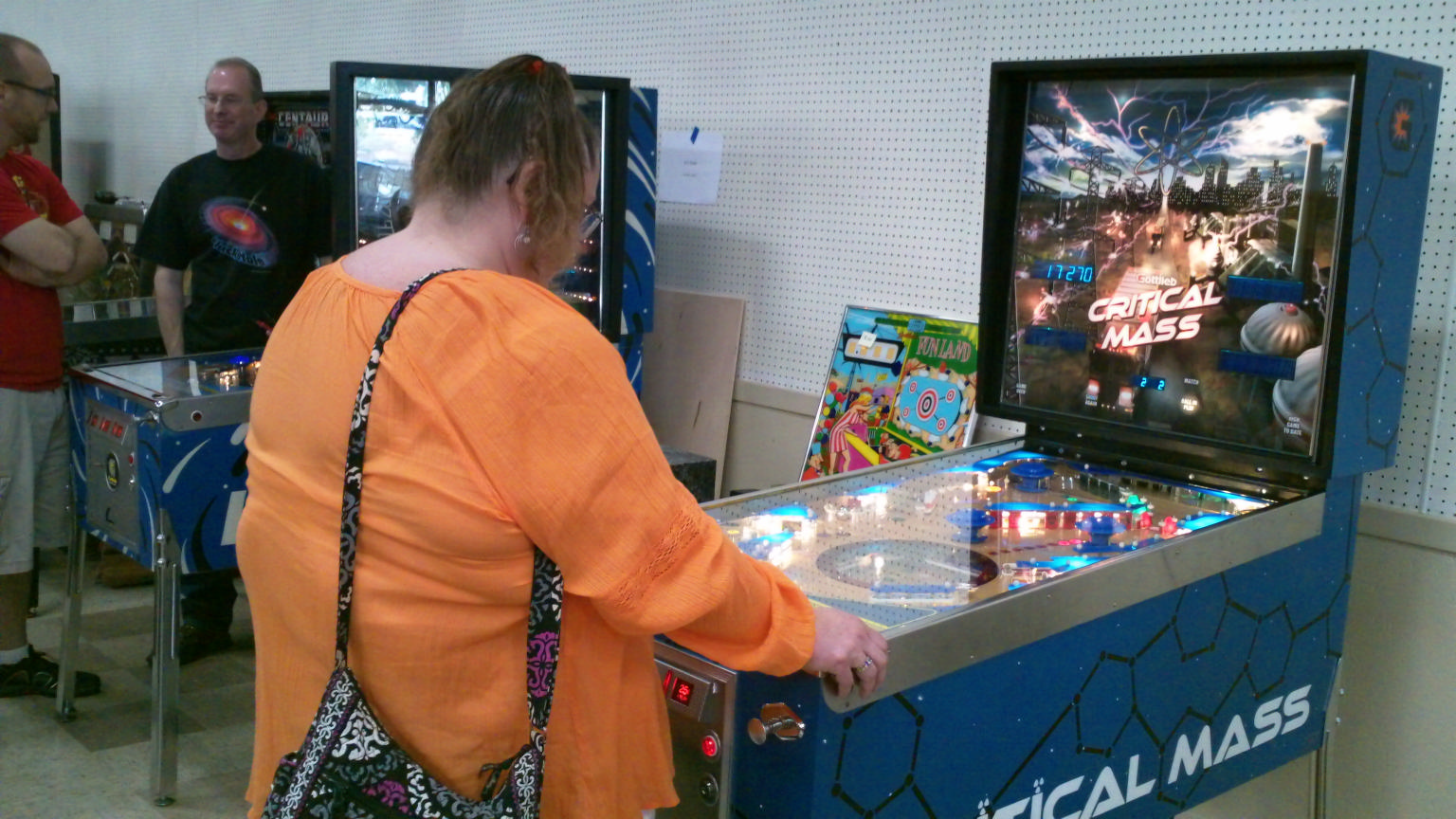 So was this one of a kind Gottlieb.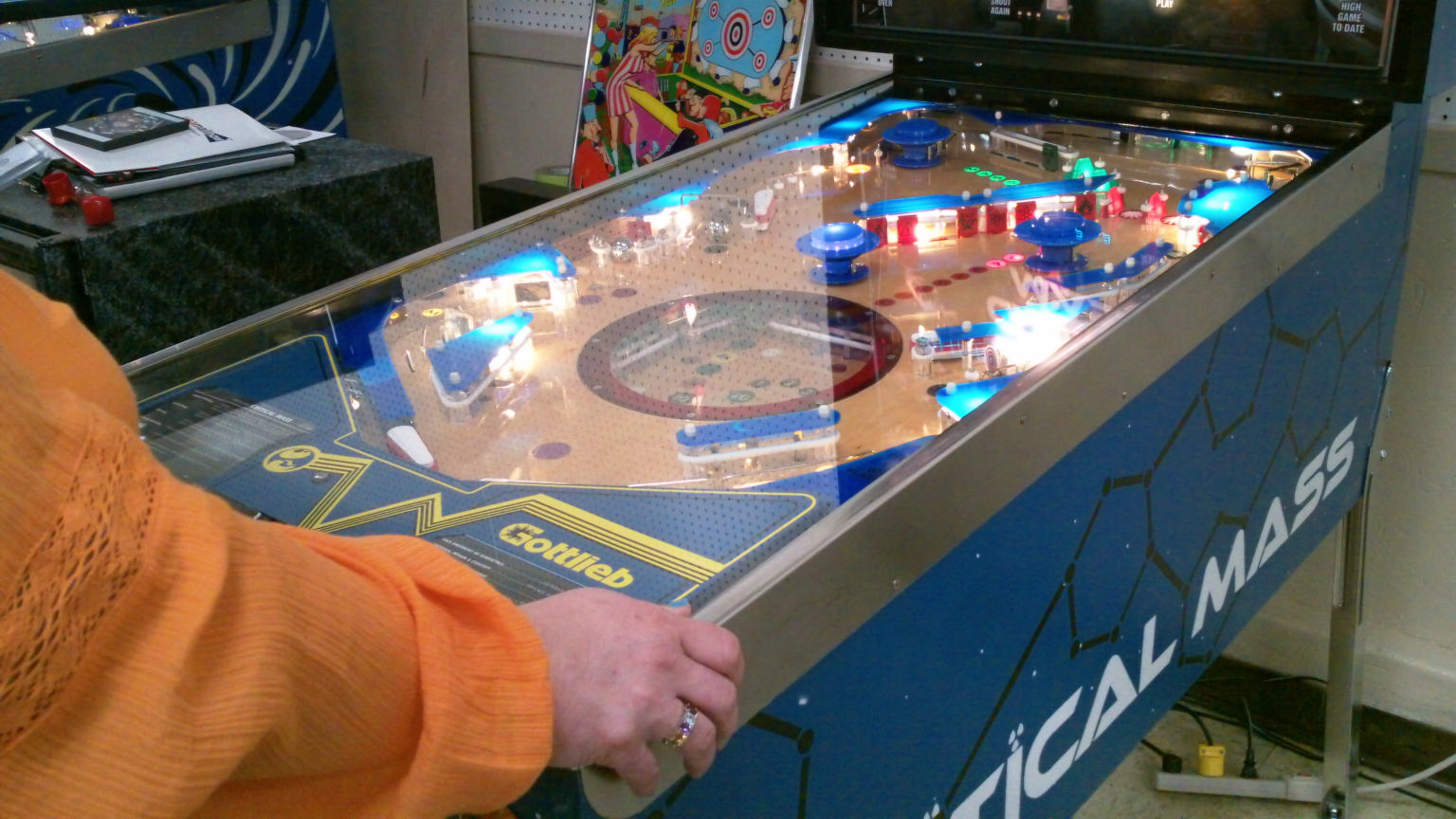 I had multiball going on both levels for about a minute or two.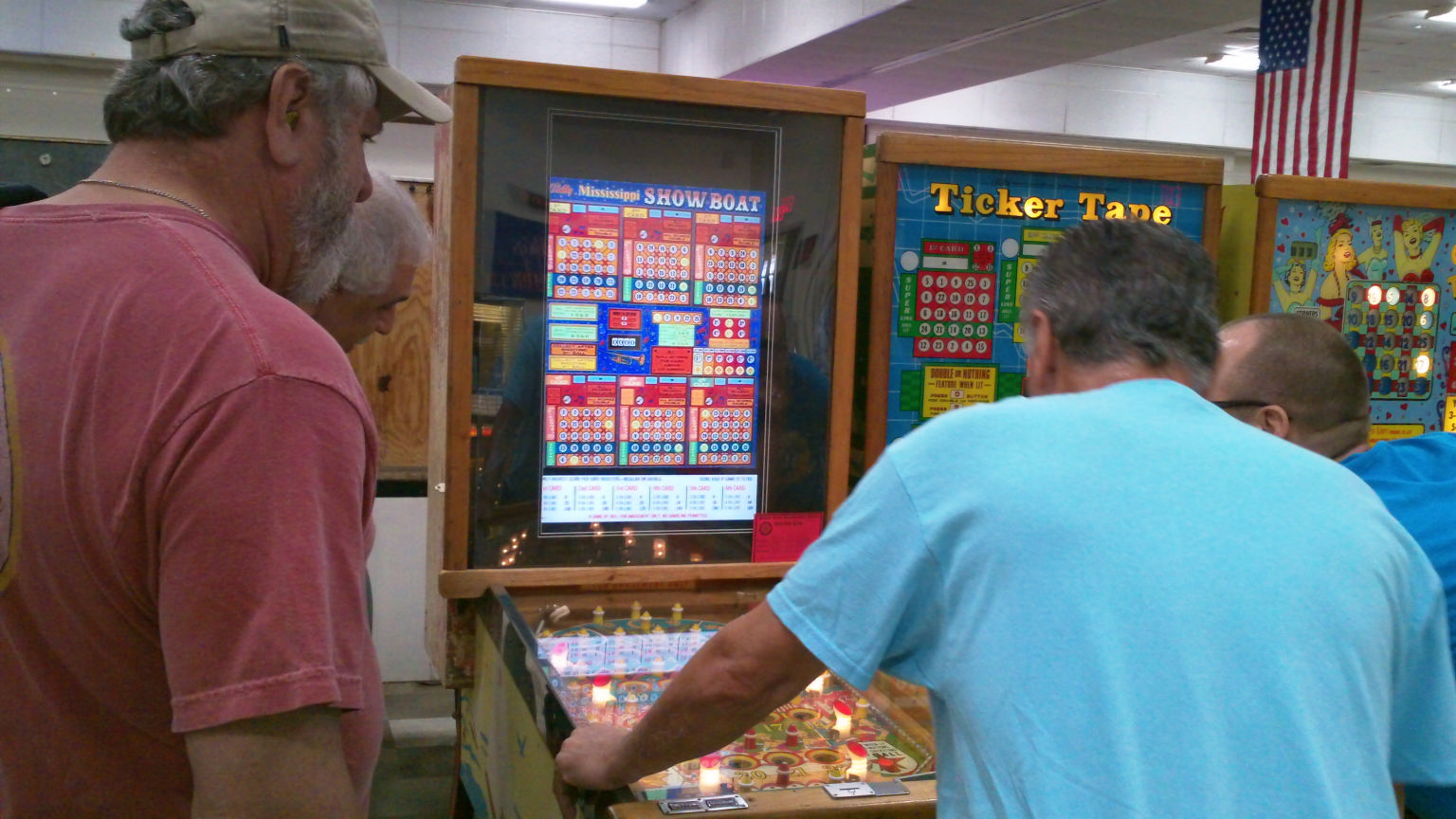 This was the first show for the Multi Bingo. See a rare Bally "Bali" bingo being demonstrated at the show HERE on You Tube.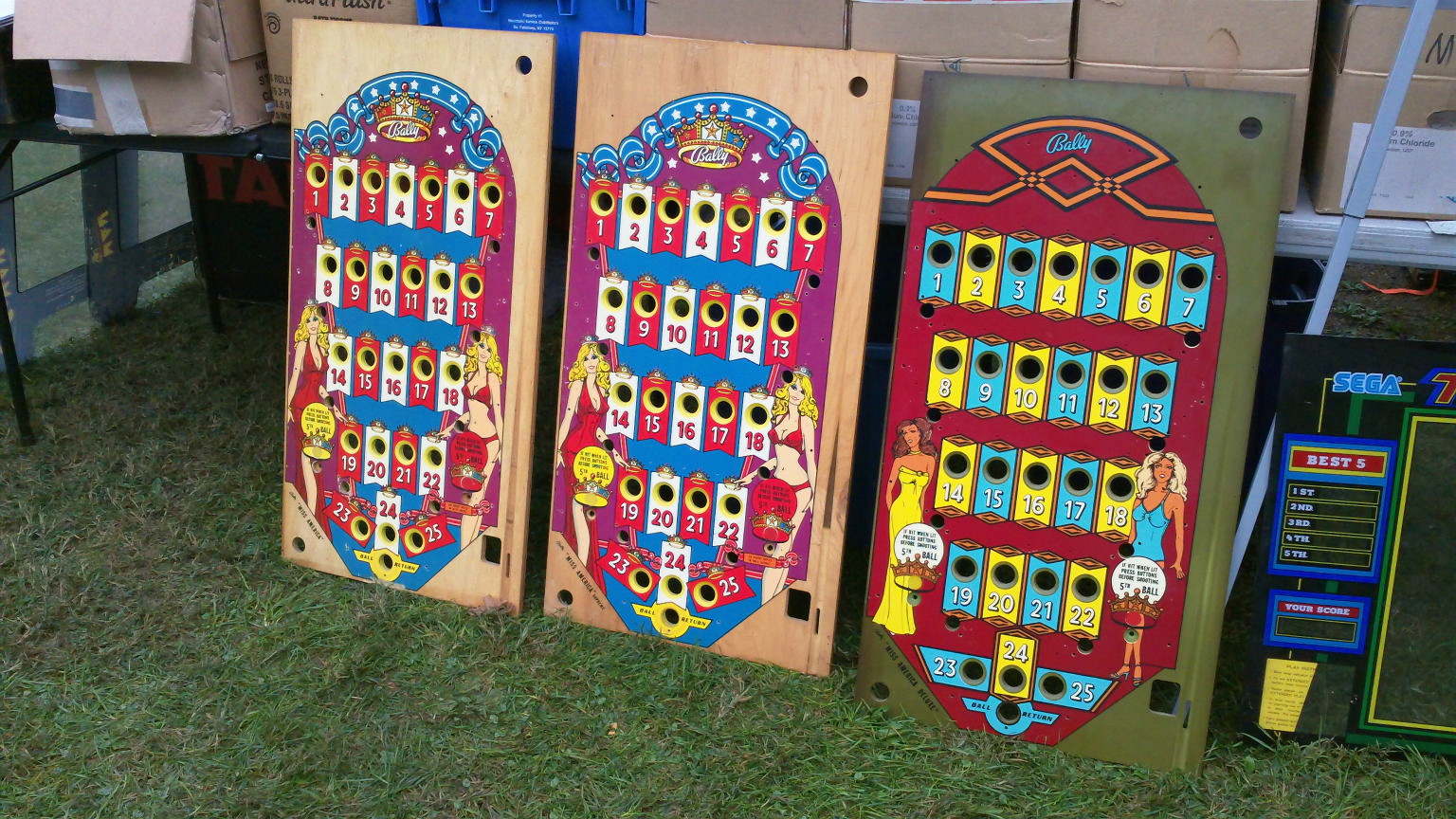 These bingo playfields were for sale in the flea market.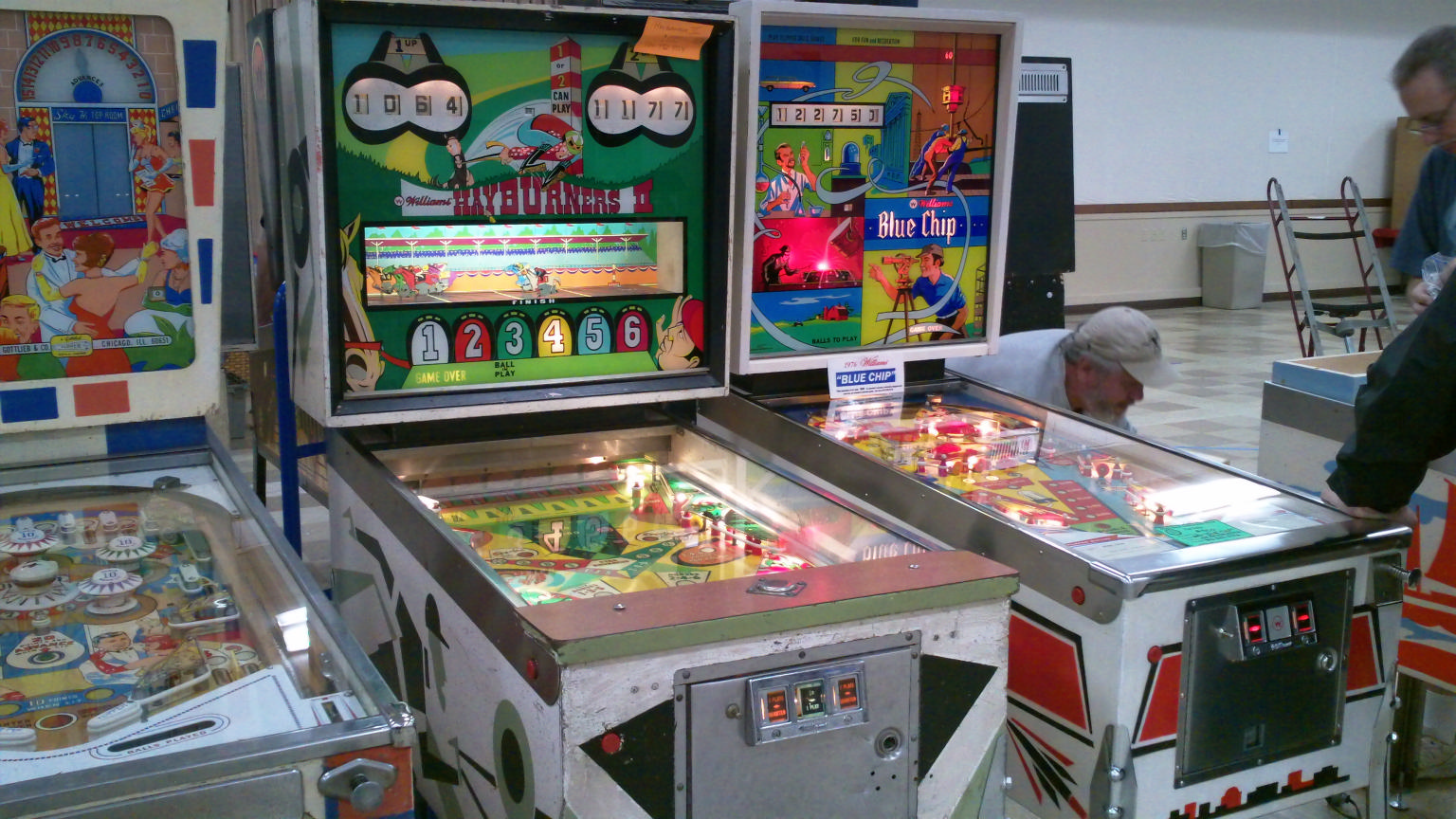 I used to own a Williams' "Derby Day" pin, which is similar to this title. I purchased it around 2001 at this show, in this building, and in about the same spot on the floor where this "Hayburners II" pin was.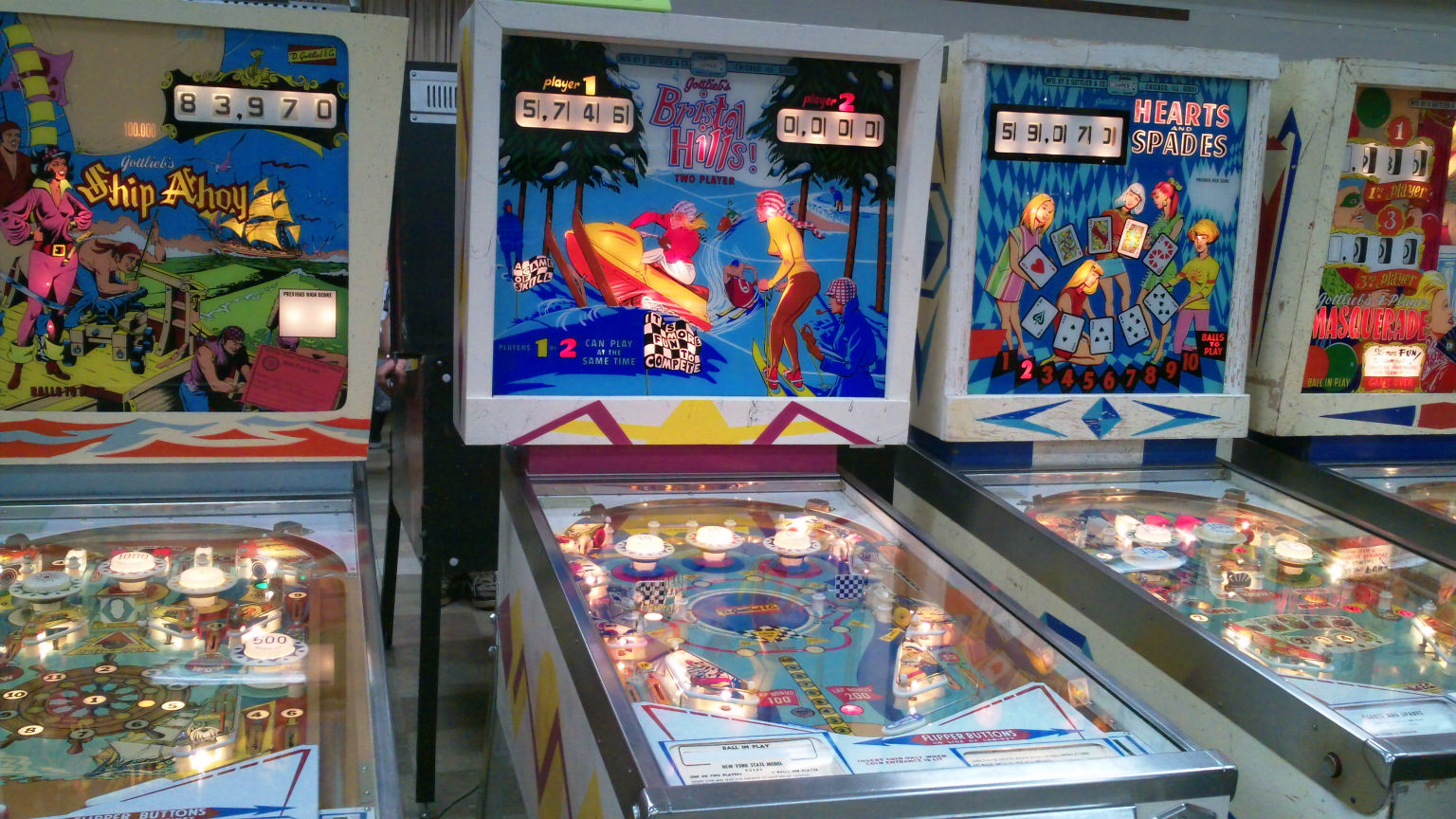 "Bristol Hills" is a rare version of one of my favorite Gottlieb pins, "Snow Derby."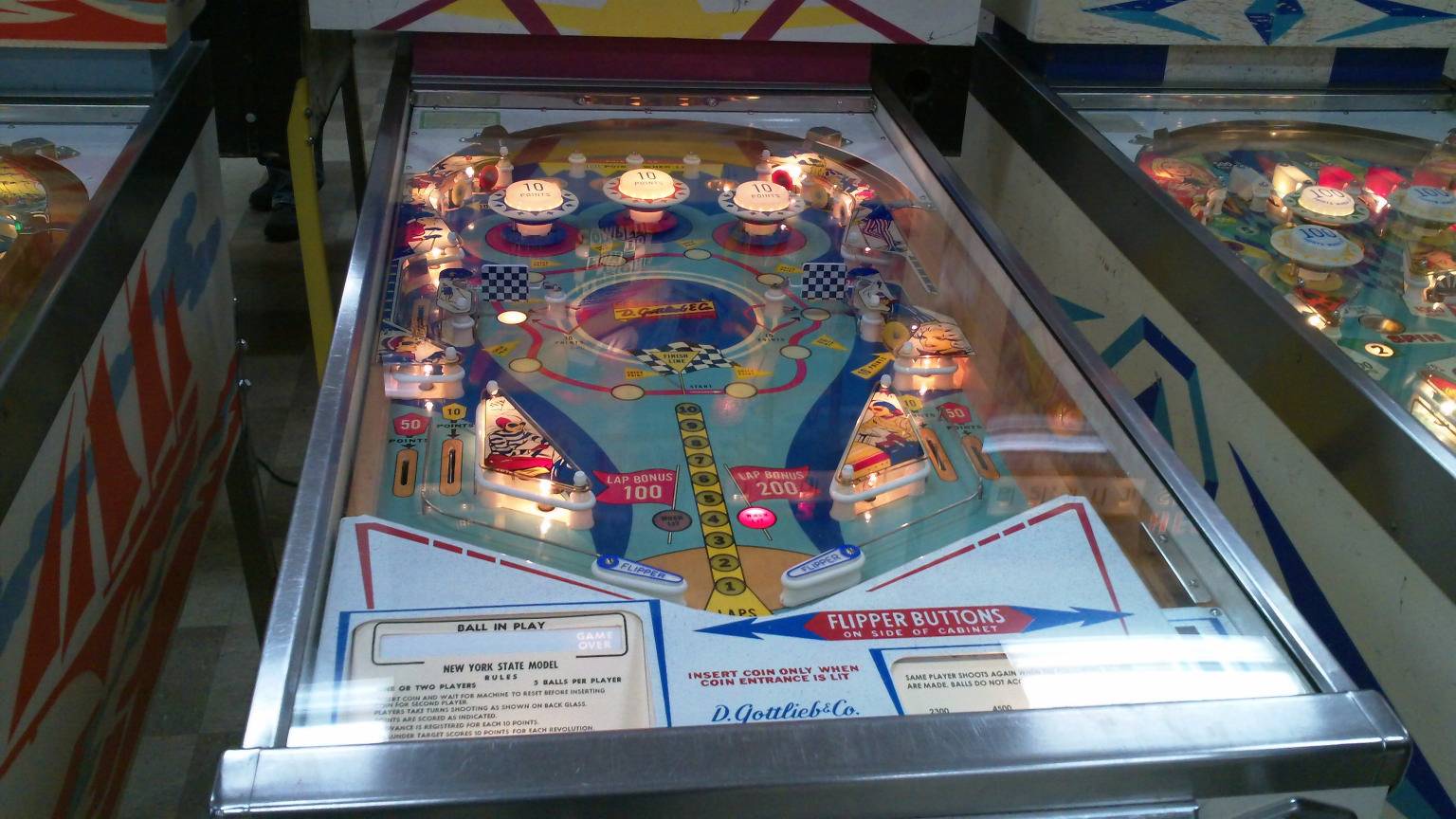 According to The Internet Pinball Database, it was made for New York State, and the only difference appears to be the lack of a replay feature, and instead, "Same Player Shoots Again."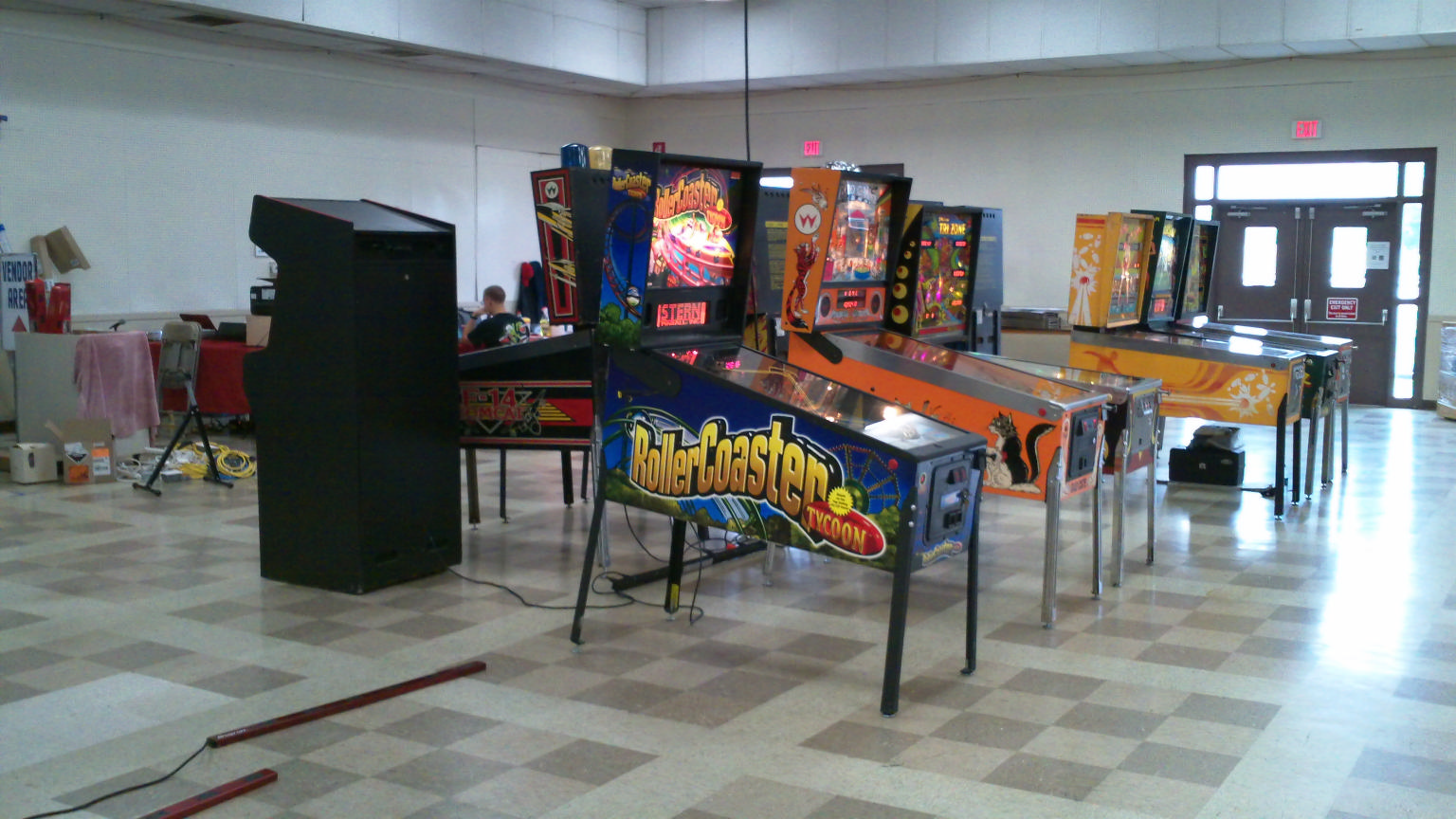 I played "Rollercoaster Tycoon" at Putt-Putt on Midlothian Turnpike, Chesterfield, VA, when it was new. By the way, as of April, 2017, they have "Aerosmith" and "Ghostbusters" pins.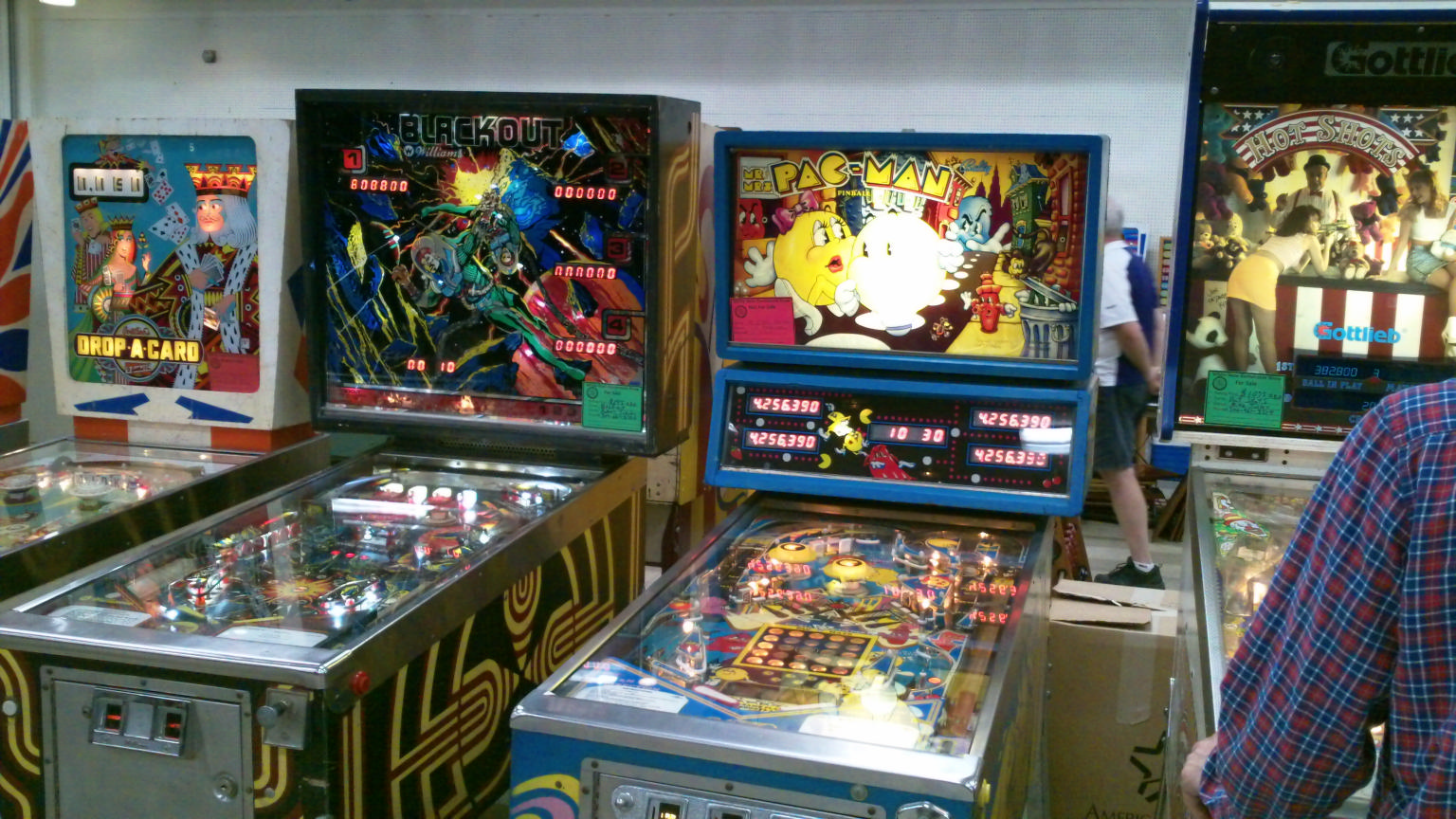 As always, a nice variety at The York Show.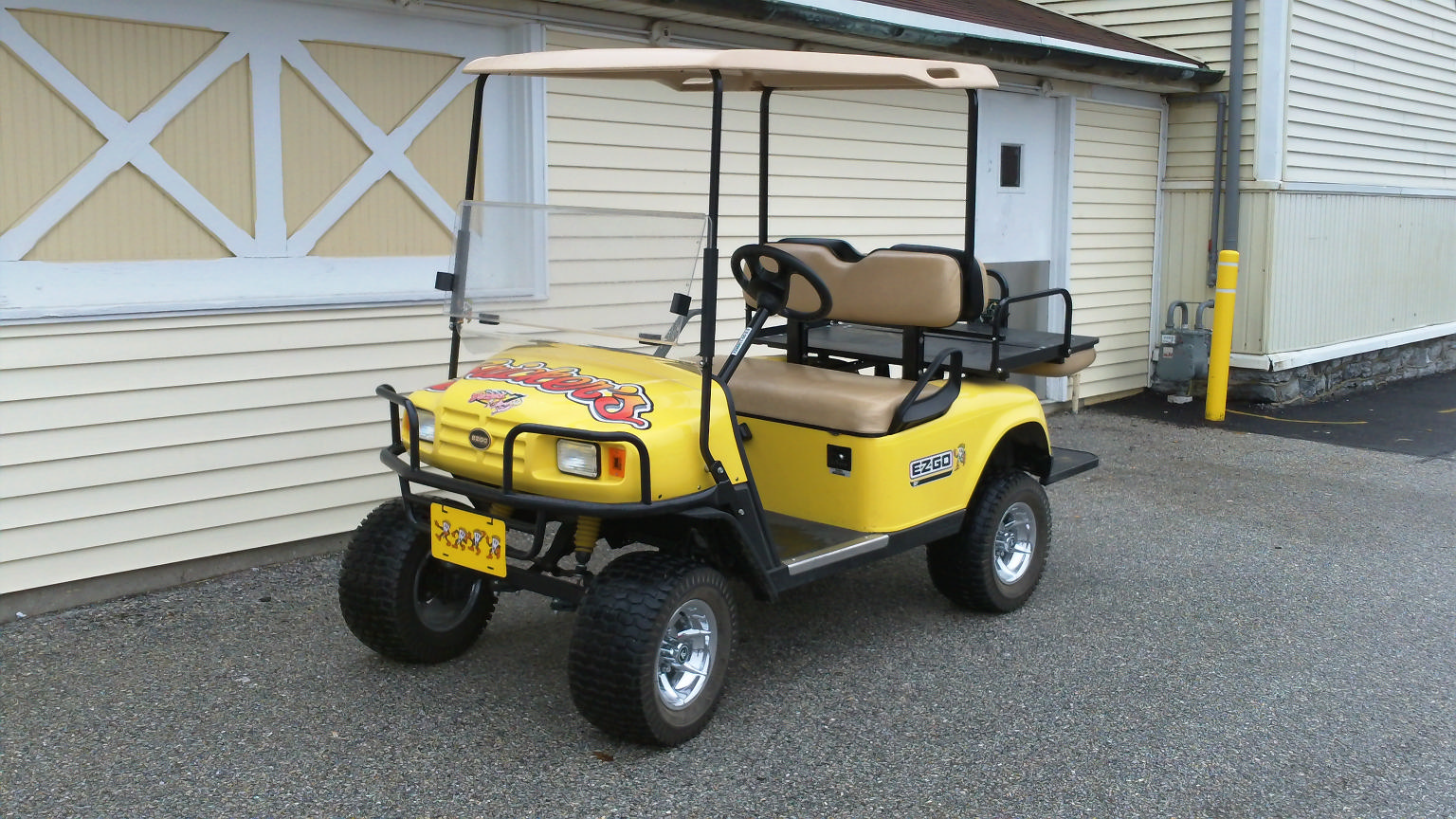 In addition to famous fries since 1965, Bricker's also has the frymobile.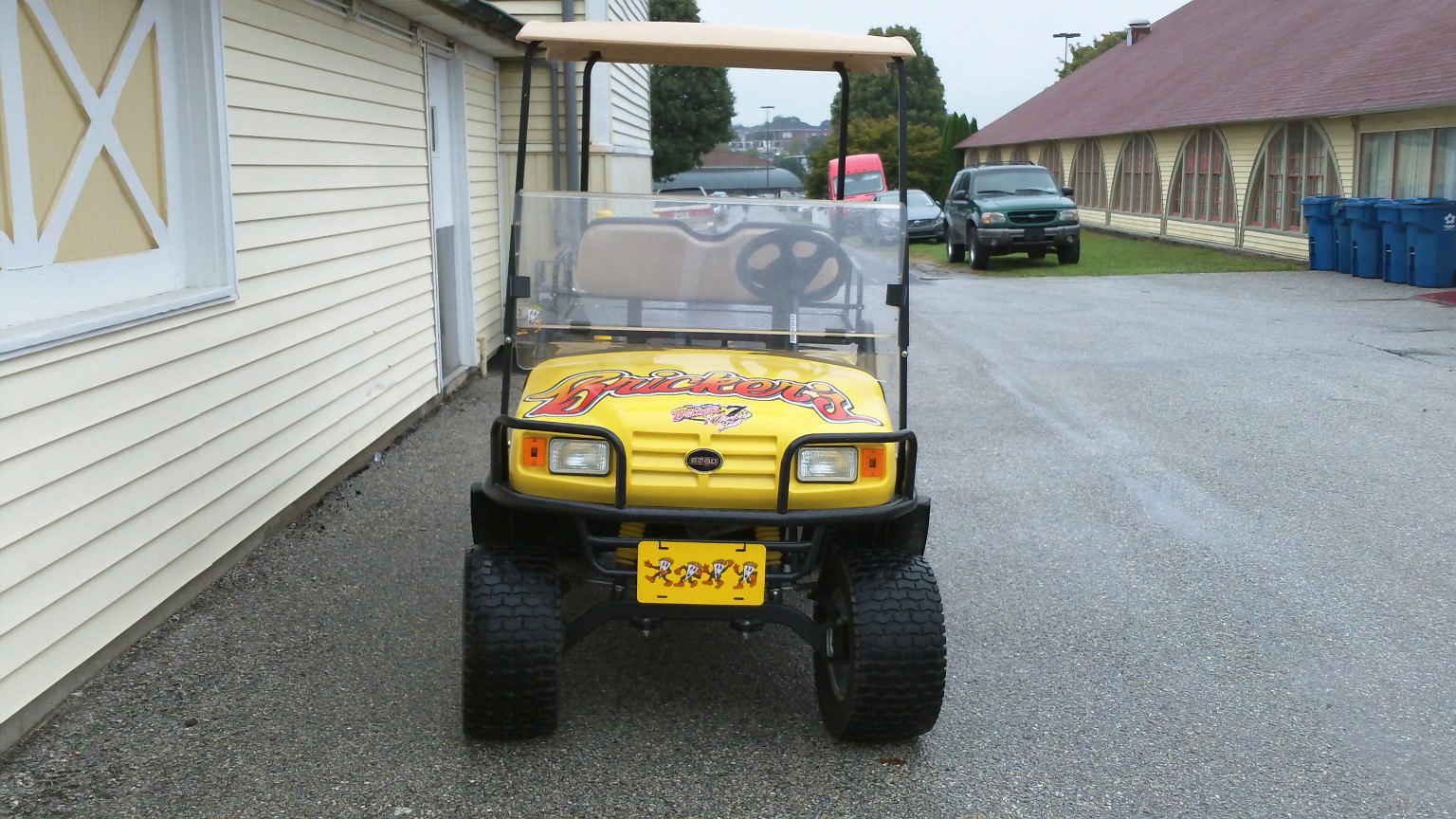 Another view of this rarely seen classic.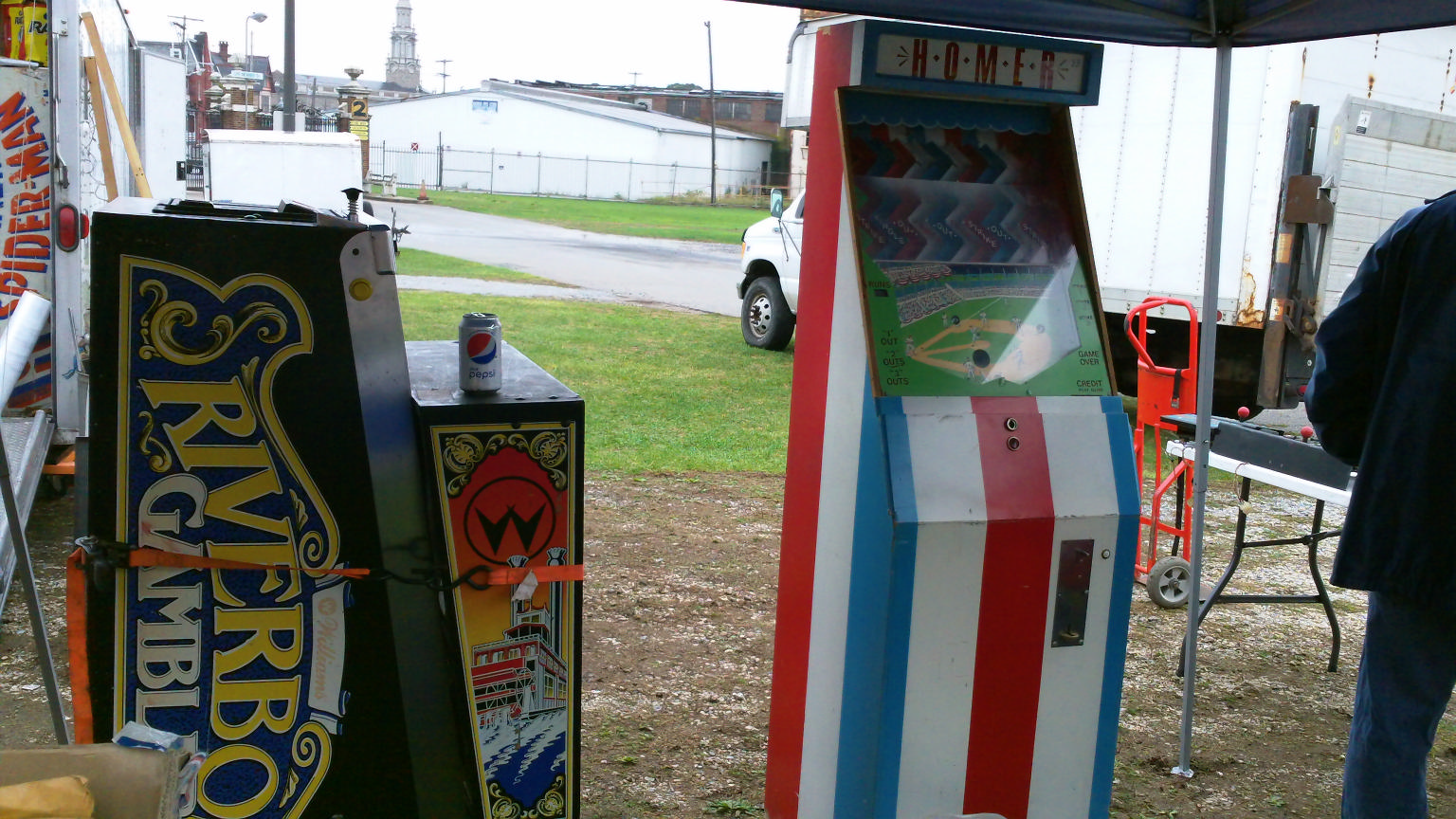 I could find nothing online about this "Homer" game. I can only guess it was made overseas by a small company that is probably long gone.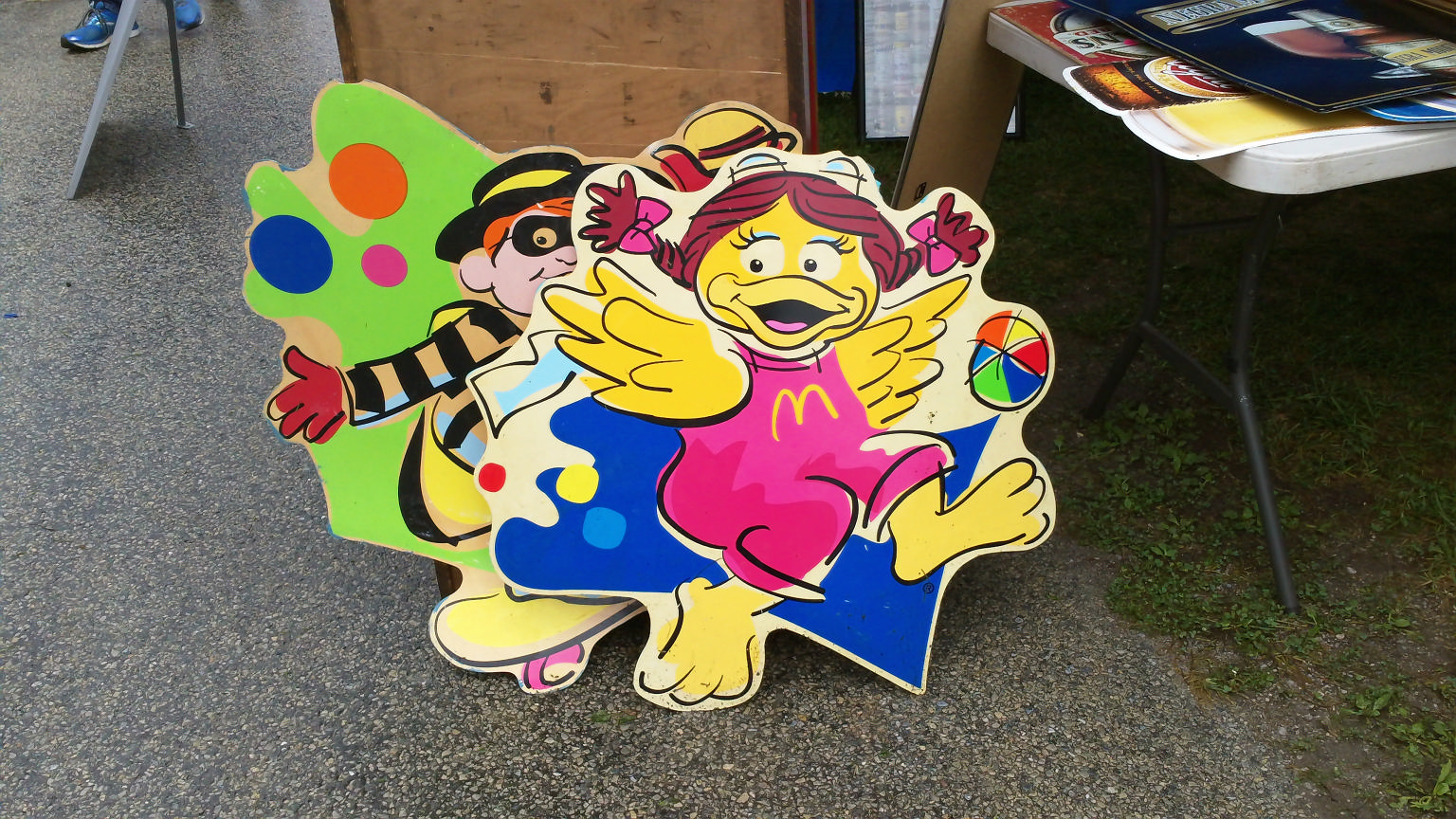 Something else I've never seen before.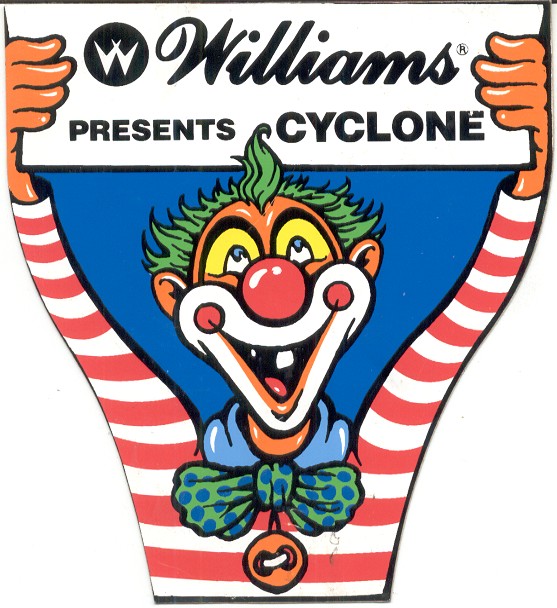 I played "Cyclone" for the first time ever, in a former arcade at Coney Island when this game was new. Needless to say, what a treat to find this promo sticker in the flea market.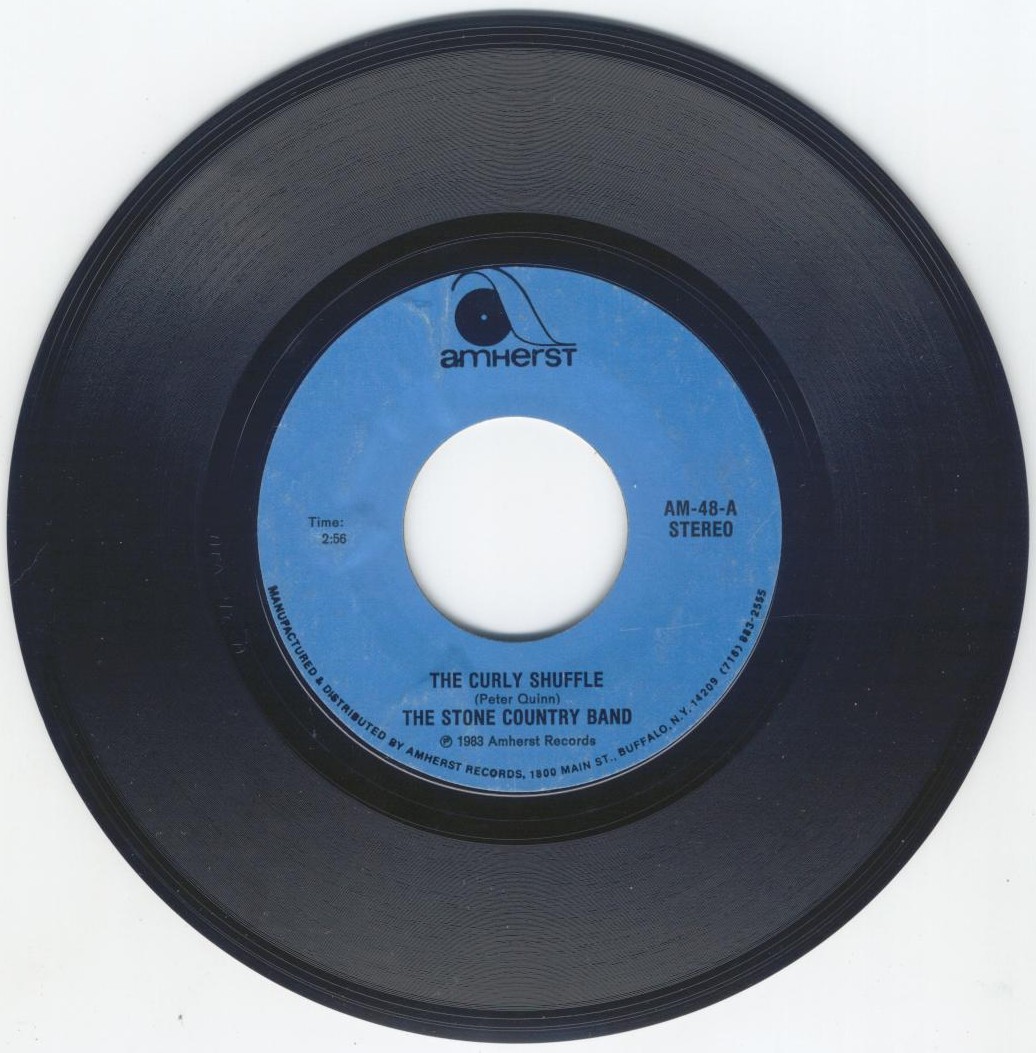 The big find though, was this 45 record, which I used to hear on American Top 40, circa 1982, and when a local UHF station, WRLH, pre FOX, would advertise "Three Stooges" reruns.

BACK TO PINGEEK.COM