CHALLENGE ARCADE
WYOMISSING, PA
CLICK ON ANY PIC TO ENLARGE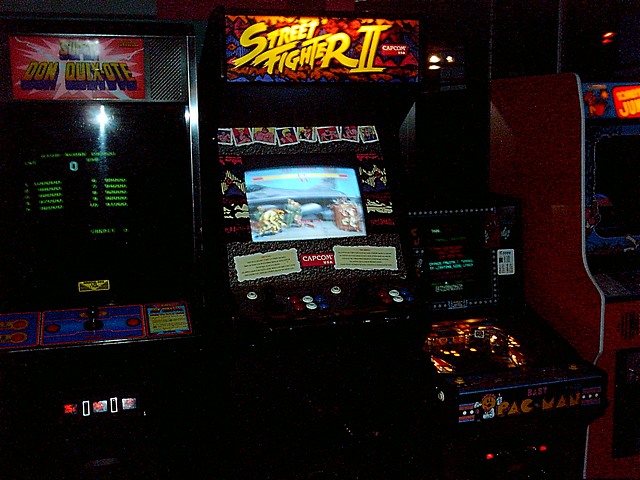 Nope, this is not a trick of the camera.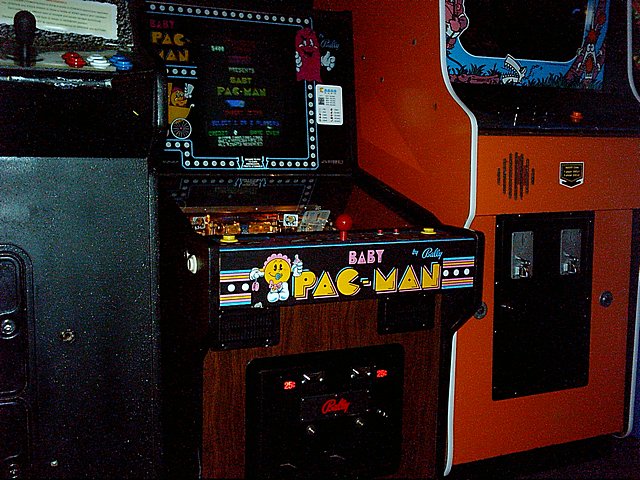 This is one of only a few Baby Pac-Man prototypes known to exist. Needless to say, it's quite popular especially with kids. Donkey Kong Junior is on the right.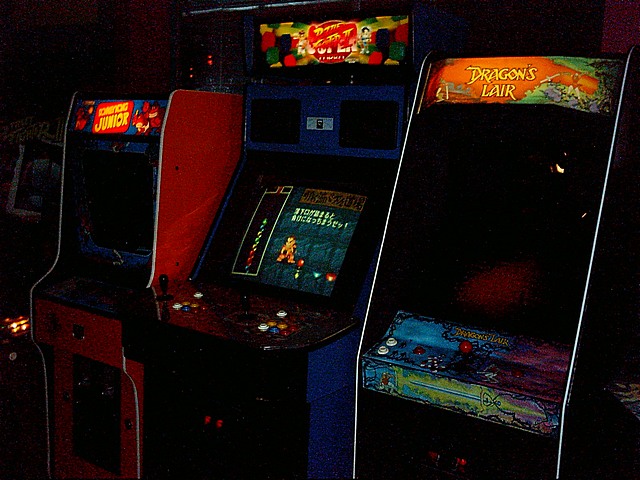 Here's another laser disc videogame, Dragon's Lair, which is a bit more common than Super Don Quix-ote, but not something you find on location everyday.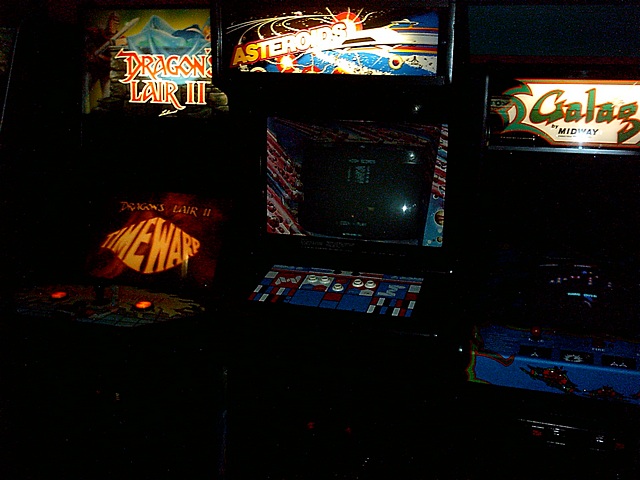 On the left, a somewhat hard to find, Dragon's Lair II, Asteroids in the middle, and on the right, a game that needs no introduction, my favorite videogame of all time.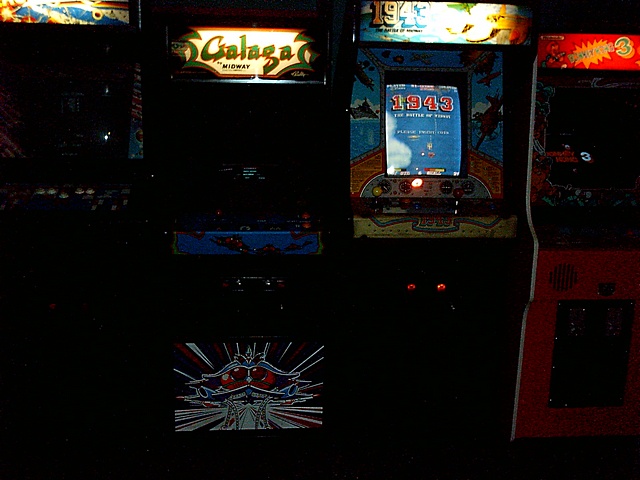 Yep, you guessed it.....Galaga!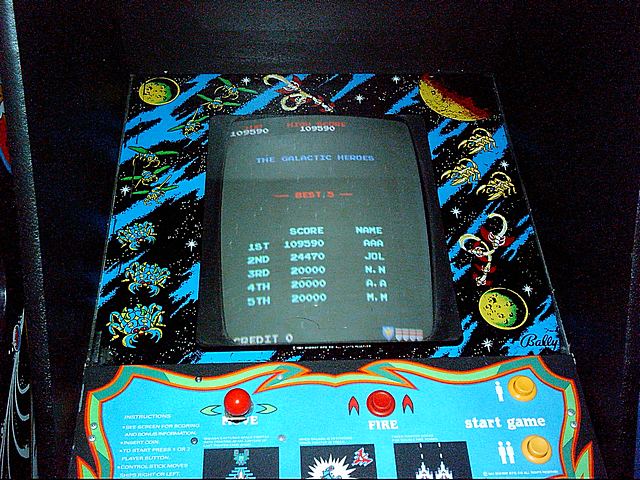 I played Galaga a couple of times, and my high score was 109,590, which was ok, but could have been better. My all time high score is around 124,000.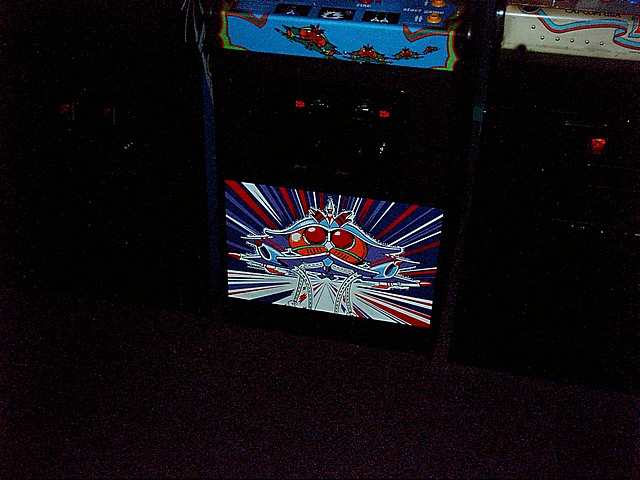 This Galaga vid was in remarkable shape. Usually the art at the bottom is trashed.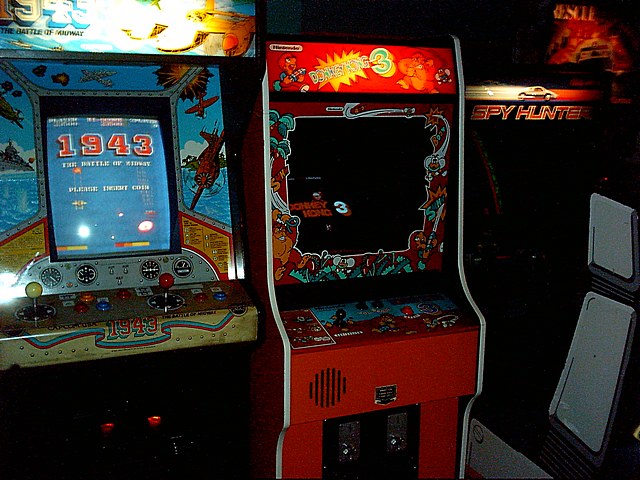 Here's a somewhat rare Donkey Kong 3 videogame, featuring those pesky bees.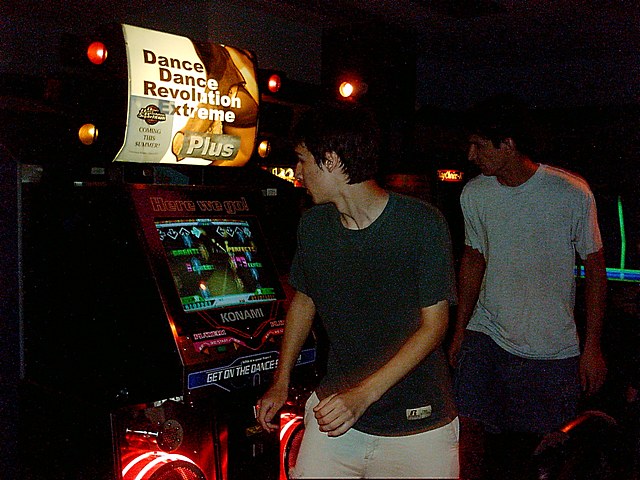 Here's something for the younger generation.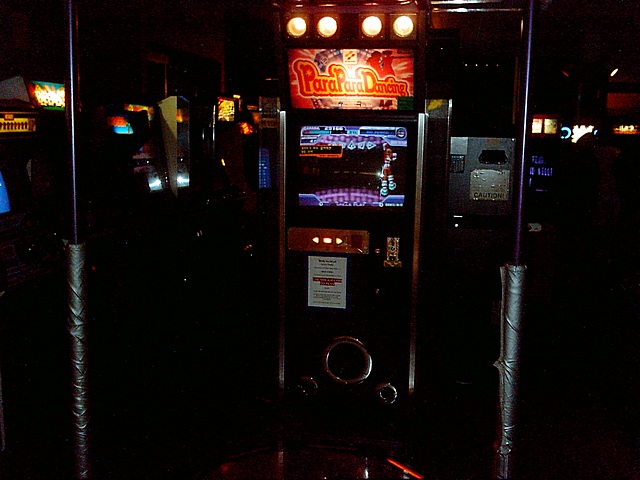 Here's a second dance machine.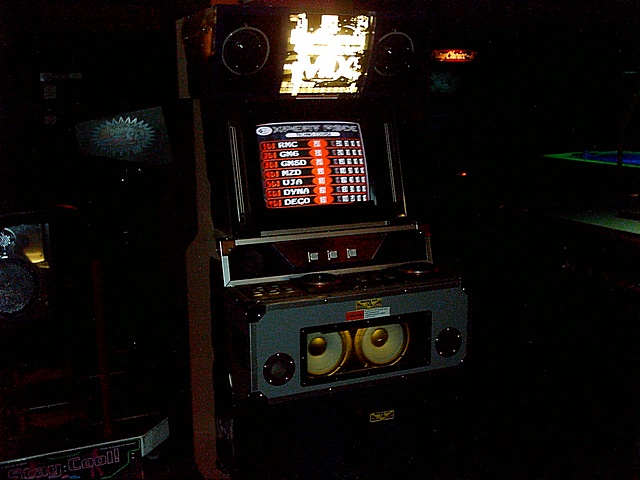 Something for the deejay and deejay wannabees.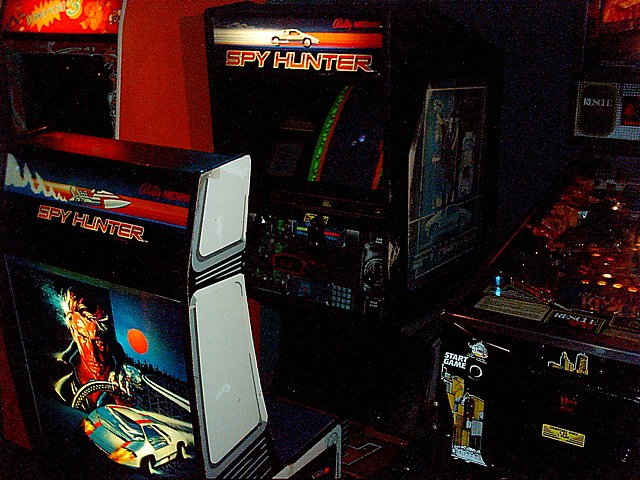 To the right of a sit down Spy Hunter, I see pinball machines! Next page....
PAGE 3