CHALLENGE ARCADE
WYOMISSING, PA
CLICK ON ANY PIC TO ENLARGE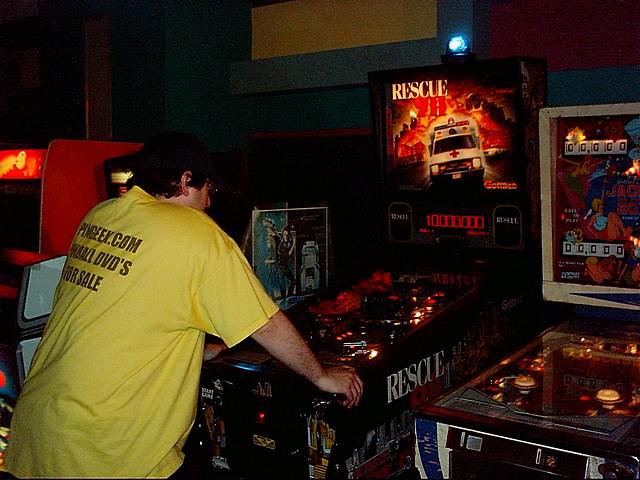 I played Rescue 911 a lot.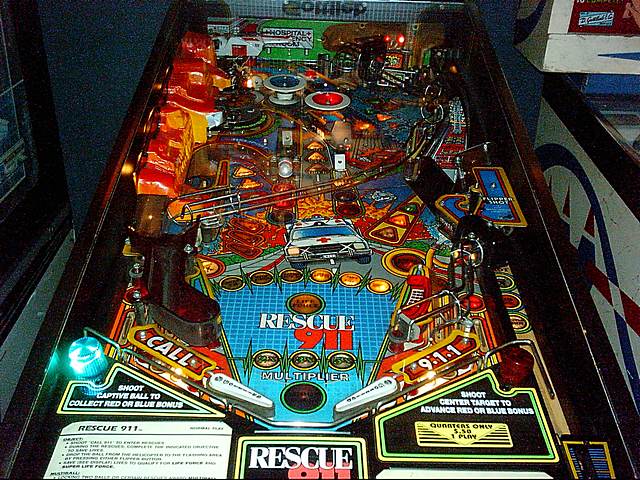 This game features a helicopter that lifts the ball and flies it over the playfield. The helicopter is located at the top of the playfield on the left.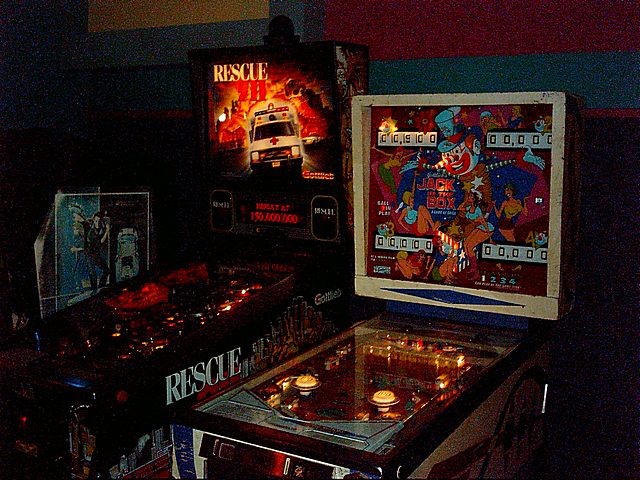 To the right, a classic Gottlieb EM.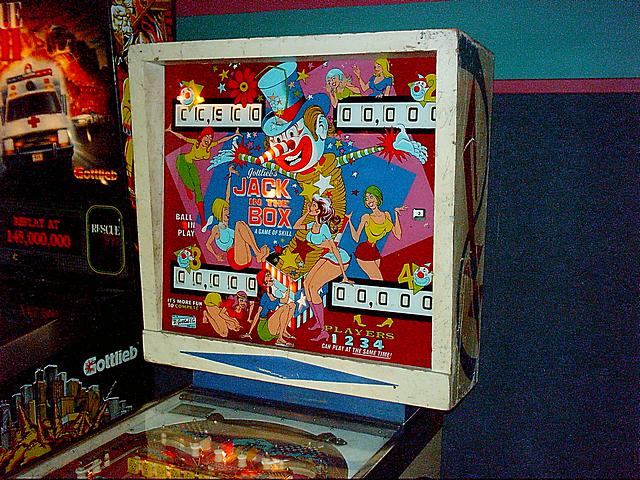 Neat artwork.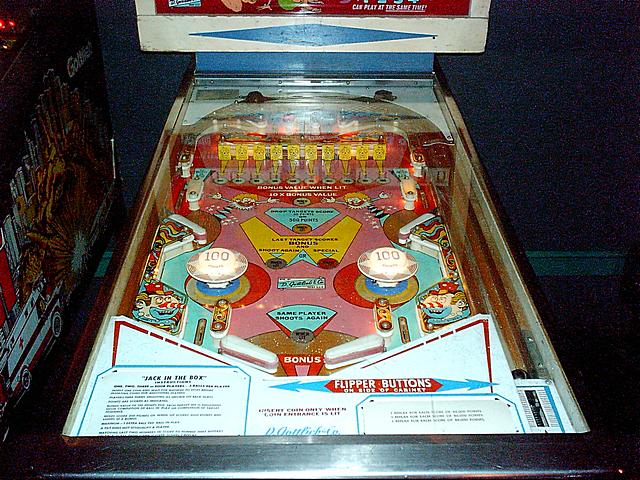 This is one of the more popular Gottlieb EM's, with it's unique bumper layout, four flippers, and a large row of drop targets.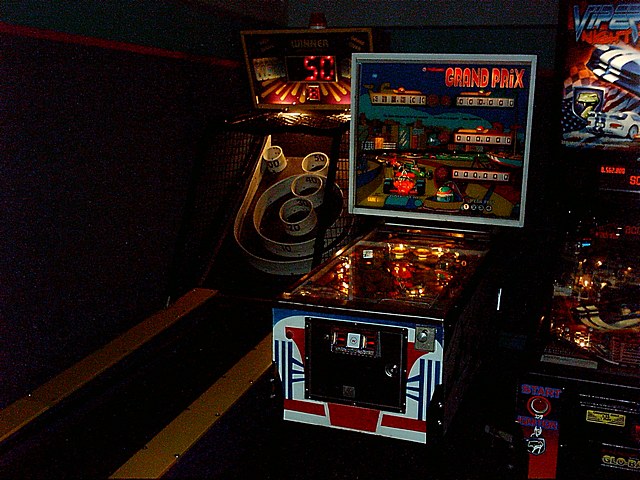 Turn right, and there's a skee ball and a Williams EM classic pin.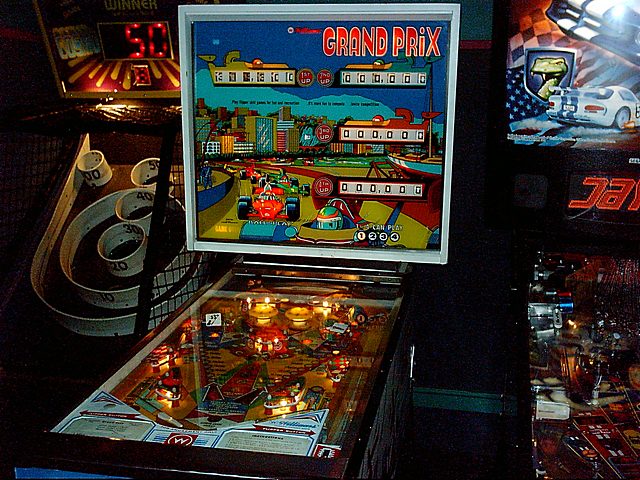 I played this pin on location quite a bit when I was a kid.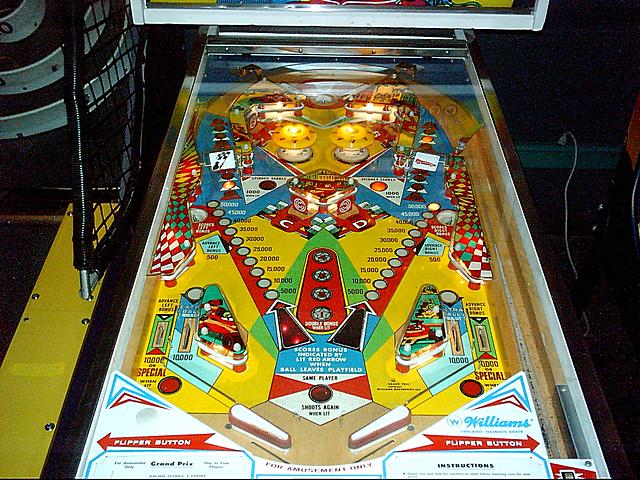 Nice playfield.
Continuing the tour, here's a newer pin.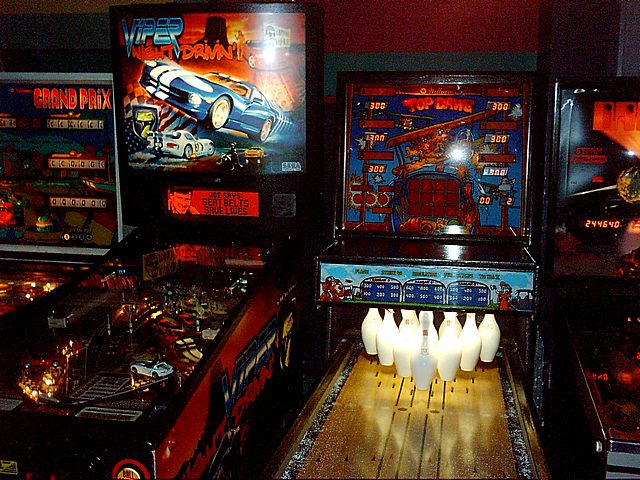 Next to Viper Night Drivin', here's a Top Dawg puck bowler
To the right, a Stern Orbitor 1 pin....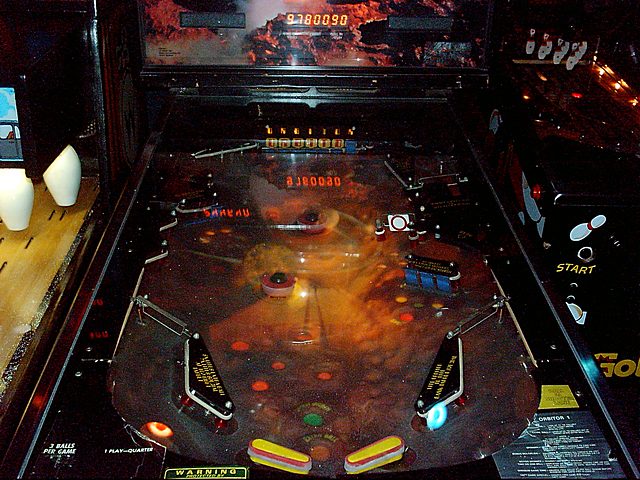 featuring a very unique playfield, complete with spinning bumpers, and a simulated lunar surface. The game is quite addictive, since it's difficult to predict the path of the ball.
PAGE 4