CHALLENGE ARCADE
WYOMISSING, PA
CLICK ON ANY PIC TO ENLARGE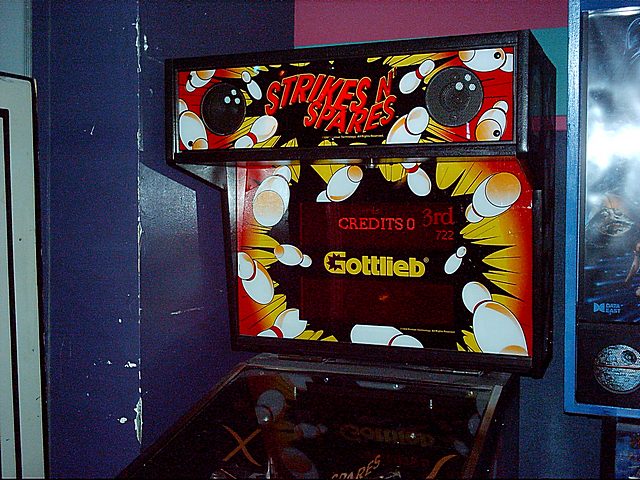 Next, it's a unique bowling themed pinball machine.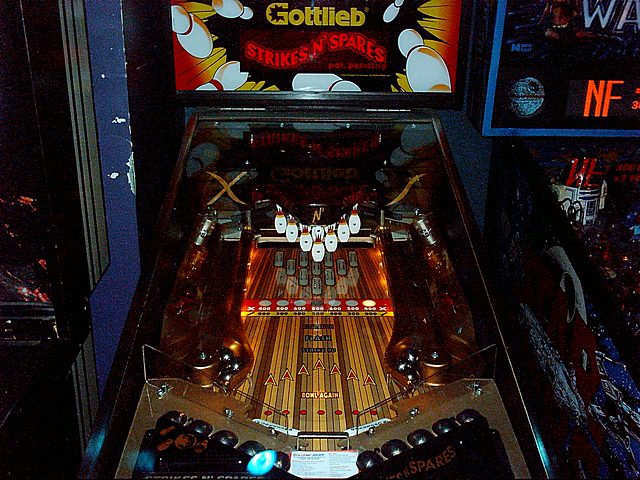 The playfield resembles a miniature bowling alley, and offers 10 frames.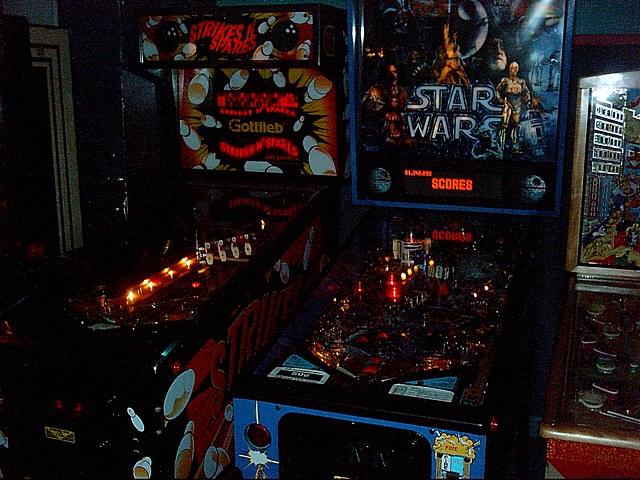 Yet another classic in this unique collection of pins.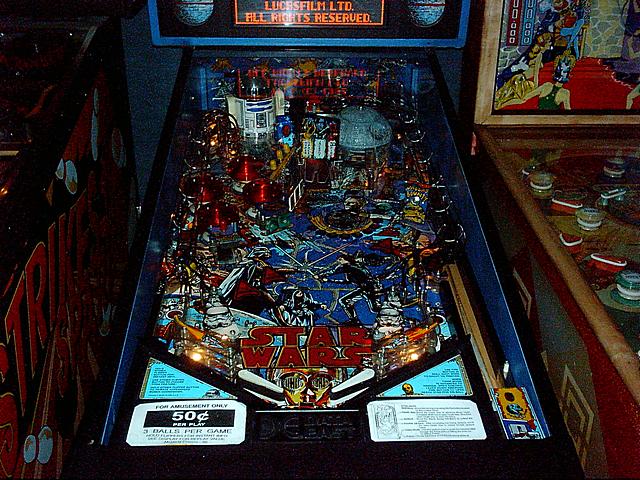 Designed by John Borg, and featuring R2-D2 on the playfield.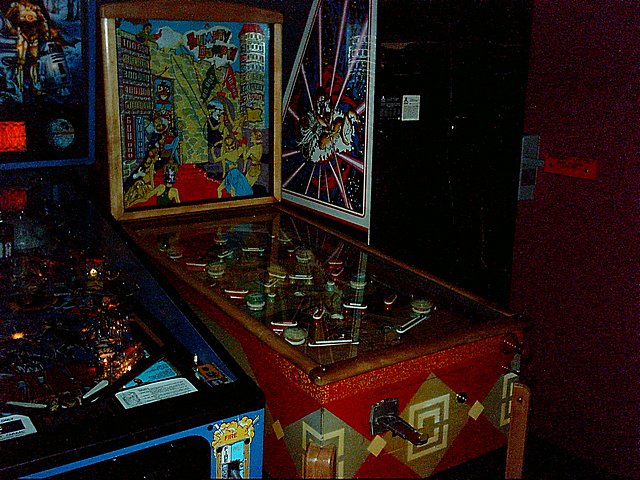 The last pin is the first pin with flippers, Humpty Dumpty, made by Gottlieb in 1947. The on/off switch was not used until around 1964, I think, so inserting a nickel cuts the game on and resets it as well.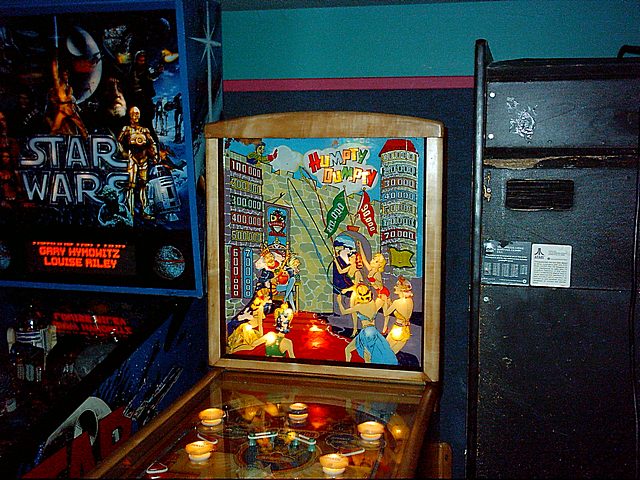 TRIVIA: According to The Internet Pinball Database, there were two conversion kits for this game, Crown Jewels and Ivanhoe, both extremely rare.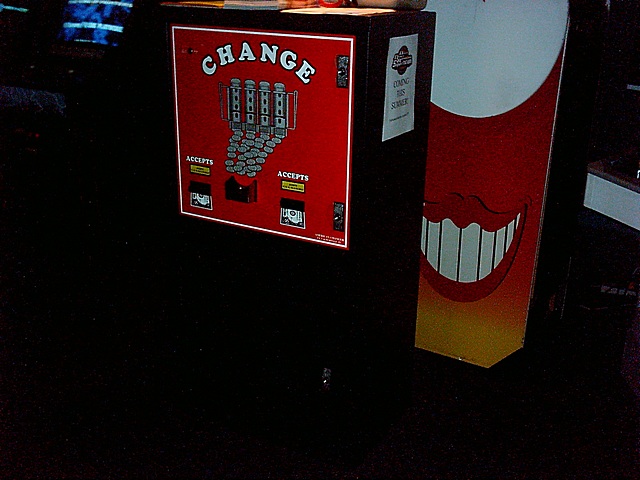 There's even something coin-op on top of the change machine.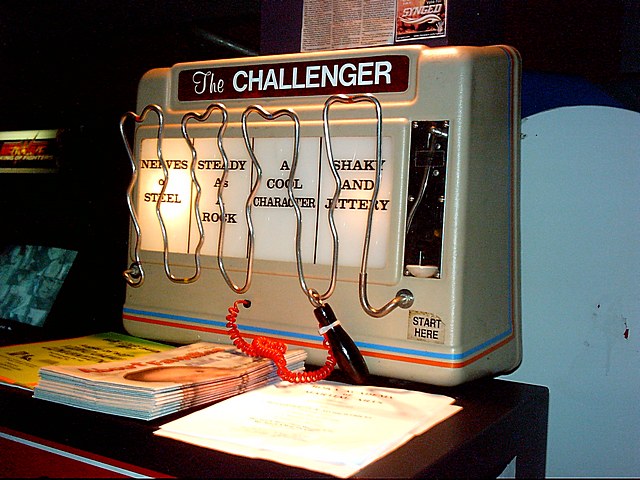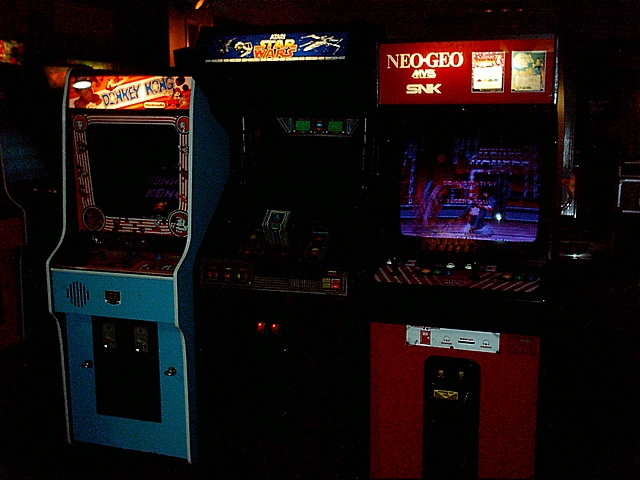 Here's Donkey Kong next to the vector graphic Star Wars vid.
Here's some more recent vids. The one on the far left photographed a bit blurry.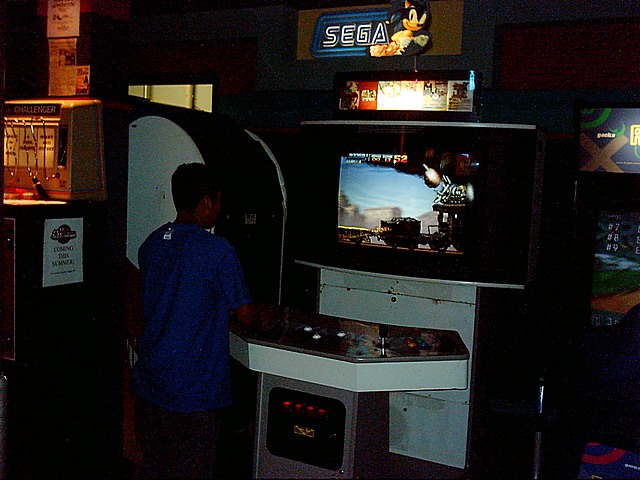 Here's a better shot of this game I could not identify. Thanks to a couple guys from rec.games.pinball for letting me know it's a NEO GEO MVS Conversion, playing Metal Slug, probably part 2, level 3. I was told that judging by the marquee, this is probably a six slot game.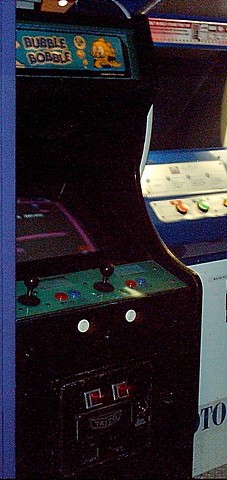 In the corner, a classic Bubble Bobble.
PAGE 5