FLIPPER McCOY'S
NORFOLK, VA
CLICK ON ANY PIC TO ENLARGE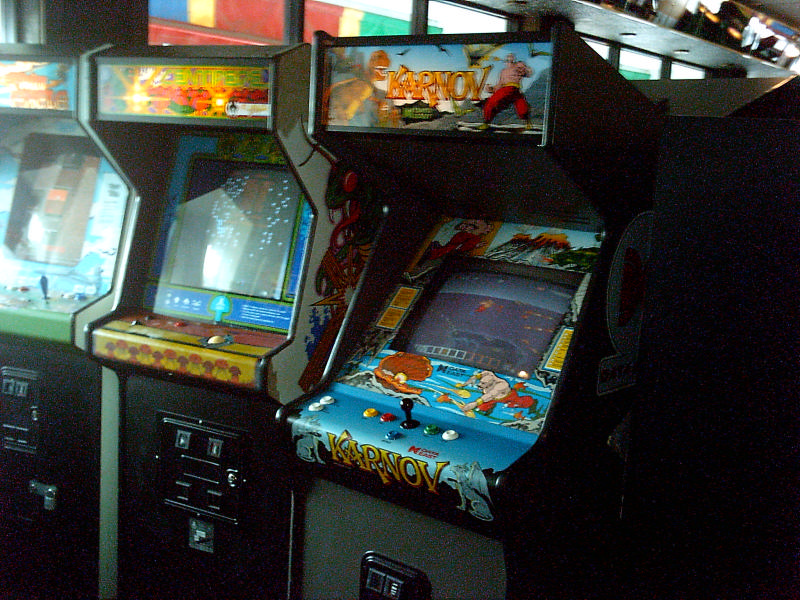 Here's another classic: "Karnov," one of the few games where you can fight dinosaurs and other prehistoric creatures. Also, notice another Centipede to the left.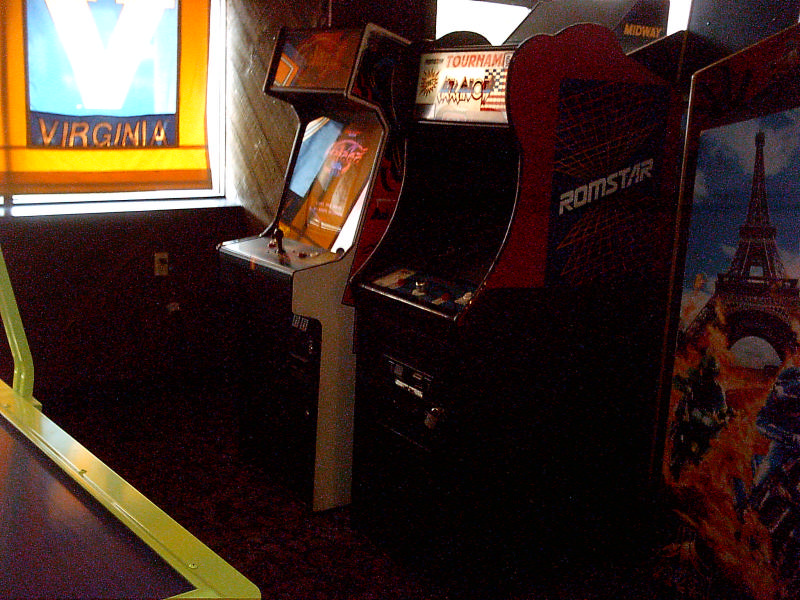 Notice the "Romstar" art on the cabinet of this 1987 "Tournament Arkanoid." Klov.com mentions that this was produced as a cocktail game, so this might be some sort of conversion kit. Notice where the art ends halfway down the cabinet.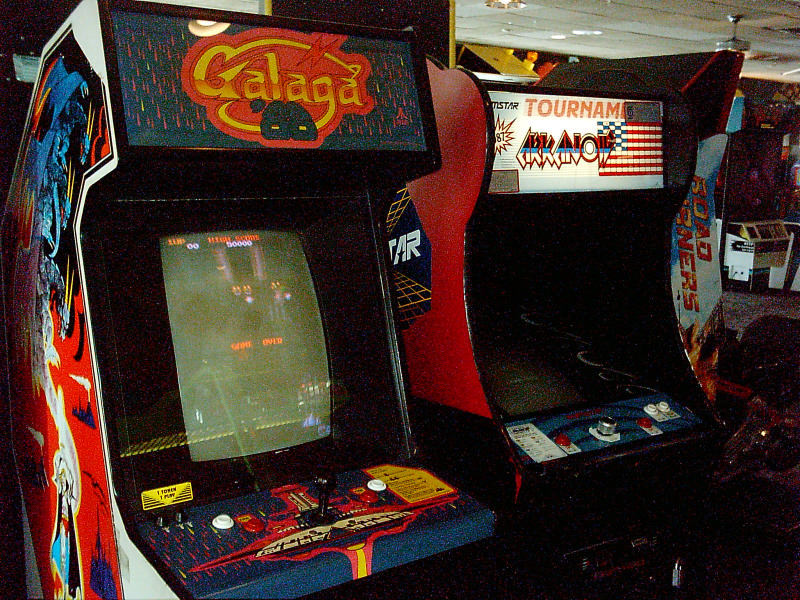 Talk about rare!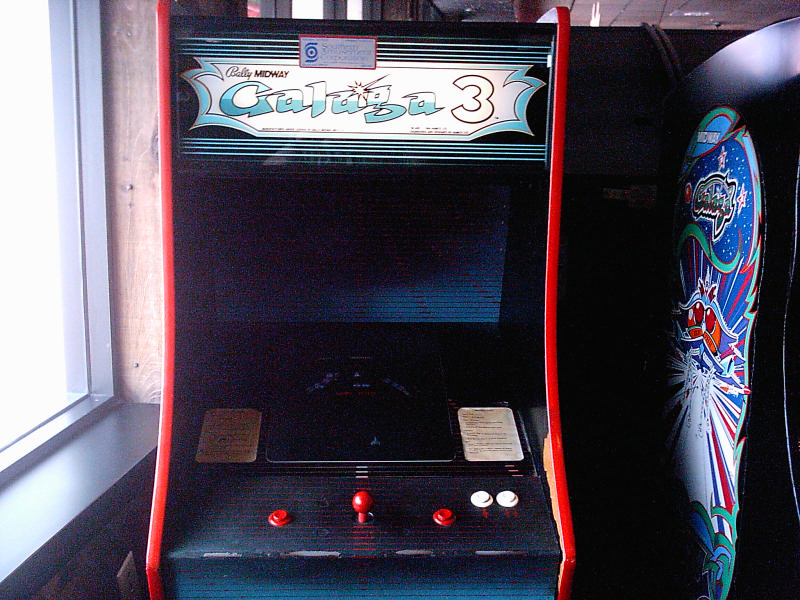 TRIVIA: This game was originally called "Gaplus," however, according to Klov.com, an upgrade kit including a "Galaga 3" marquee and rom update was shipped to operators to make it more noticeable.
Notice the "Gaplus" side art. Next to it, my favorite videogame of all time.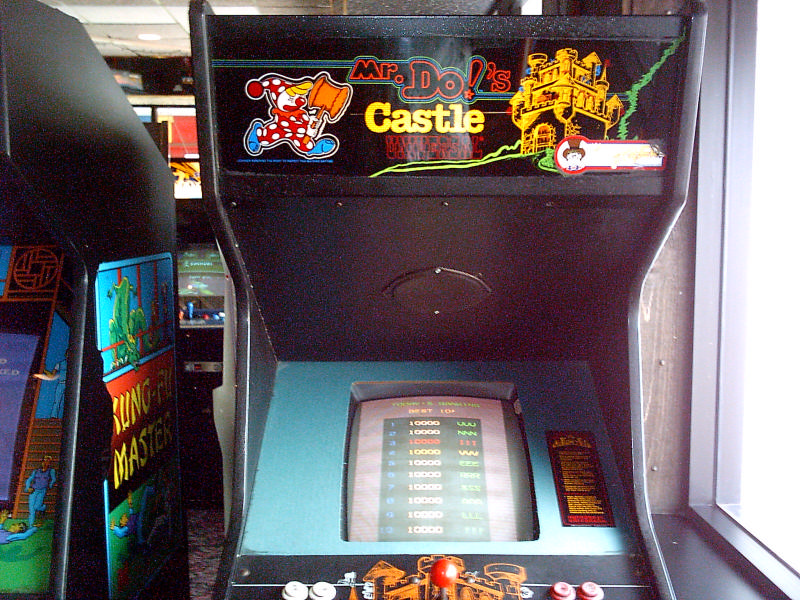 Here's another classic.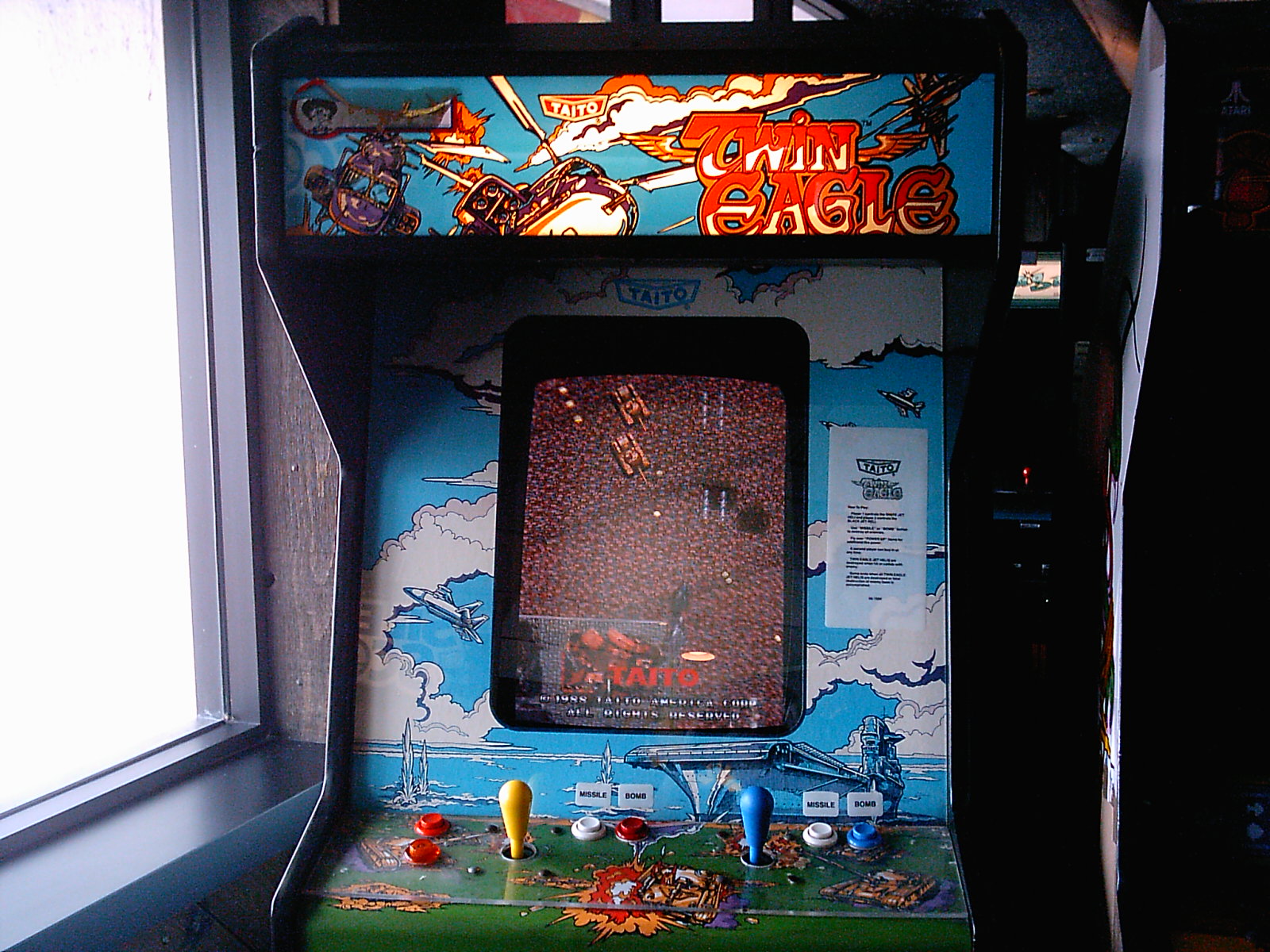 Classic war game.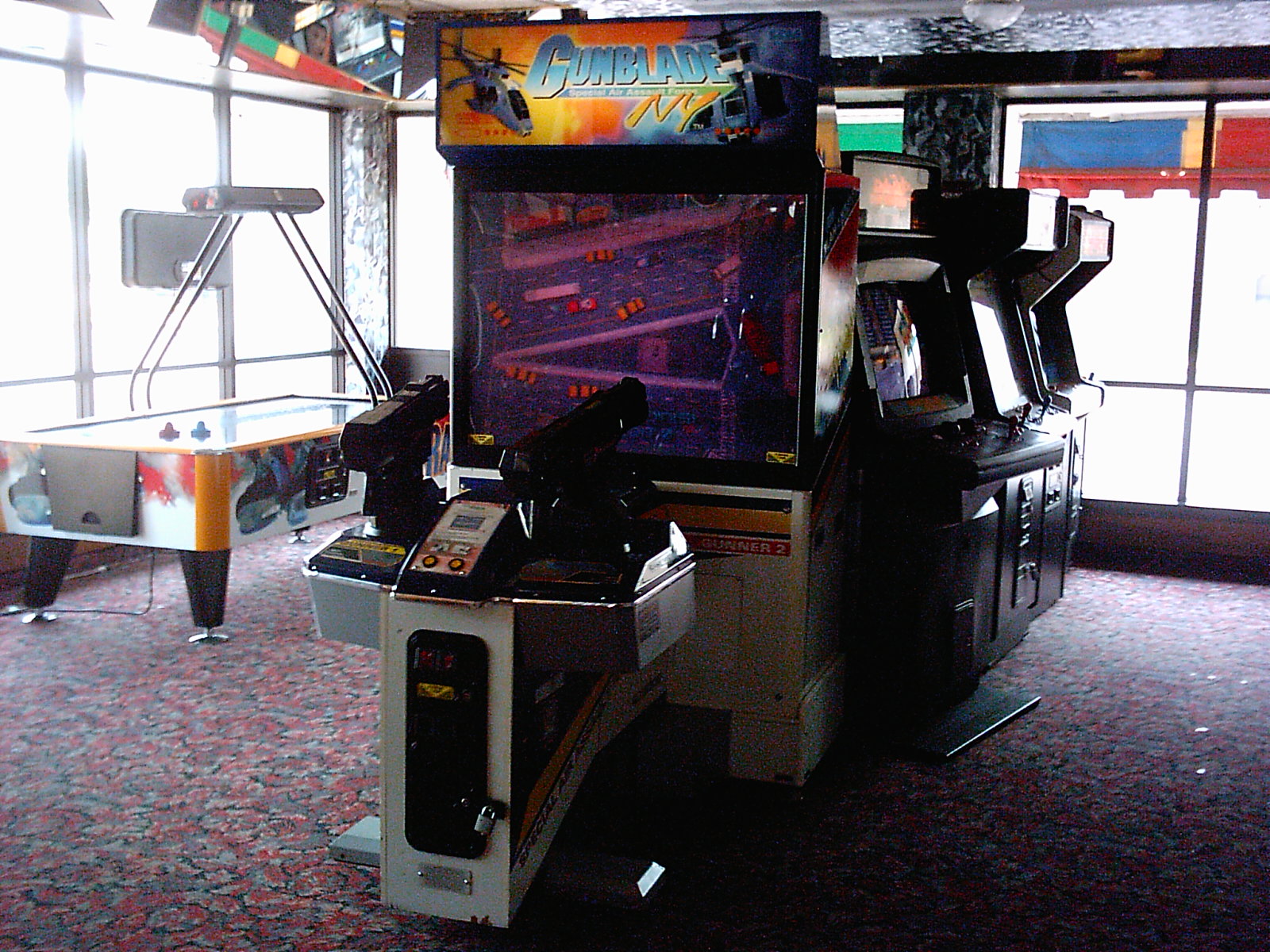 Newer war game.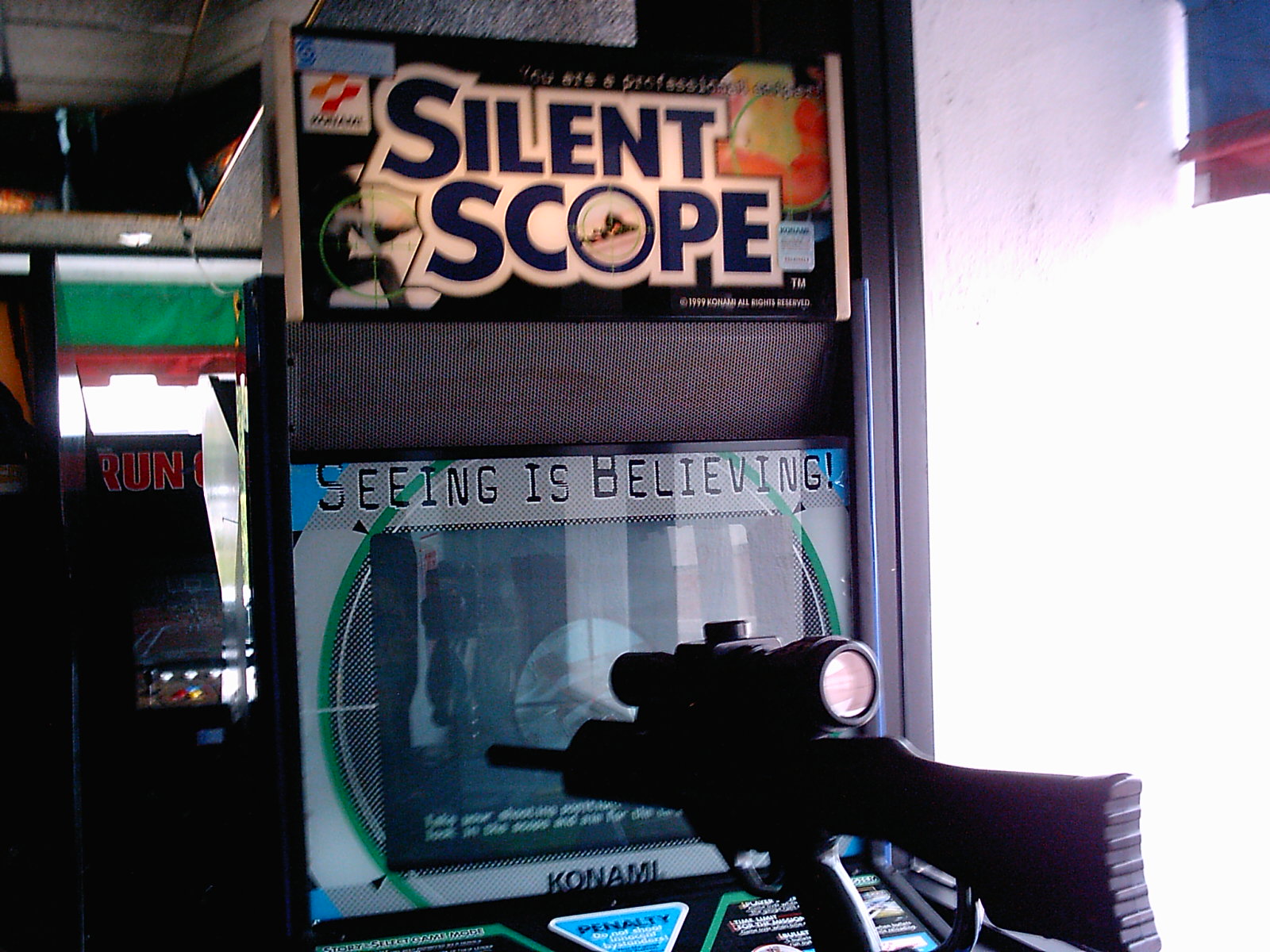 Shoot terrorists.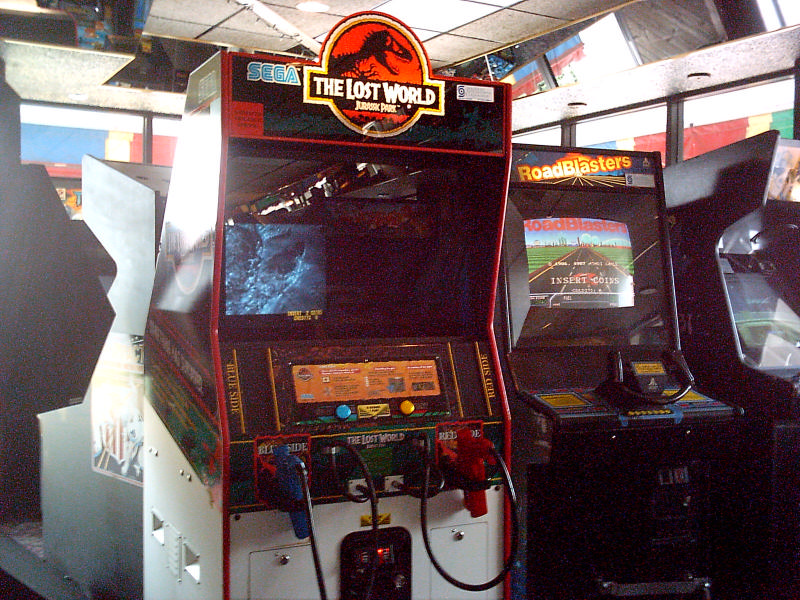 Shoot dinosaurs.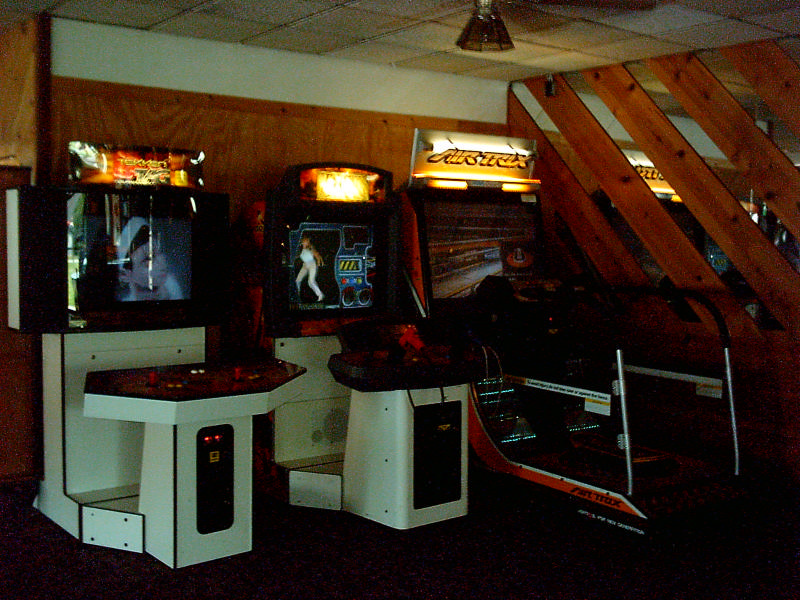 Fight and shoot.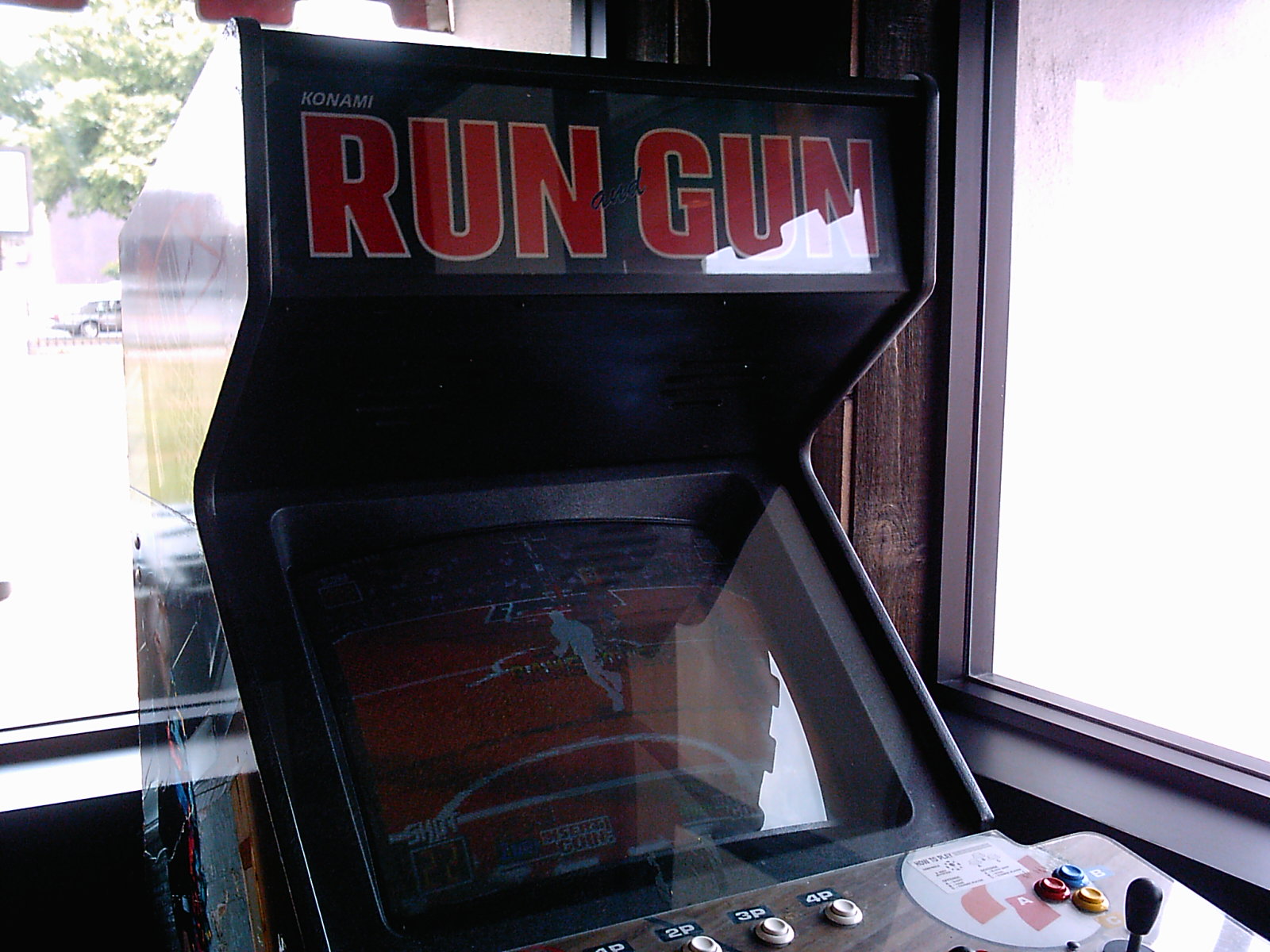 Shoot, uh, wait a minute. This game has nothing to do with guns. It's actually a basketball game.
PAGE 7