TIMELINE ARCADE
HANOVER, PA
CLICK ON ANY PIC TO ENLARGE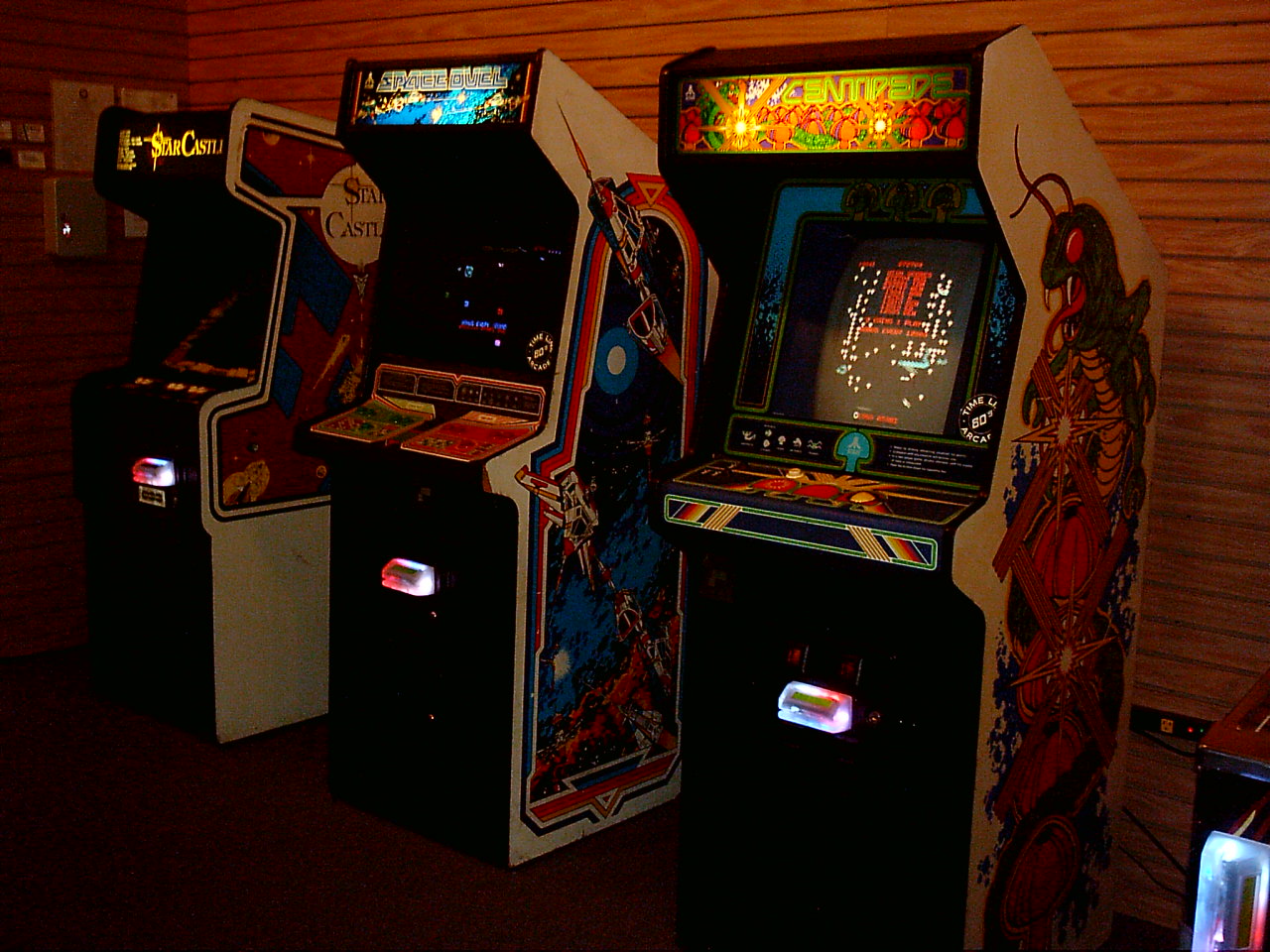 From left to right, two somewhat rare classics, "Star Castle" and "Space Duel," and of course, "Centipede."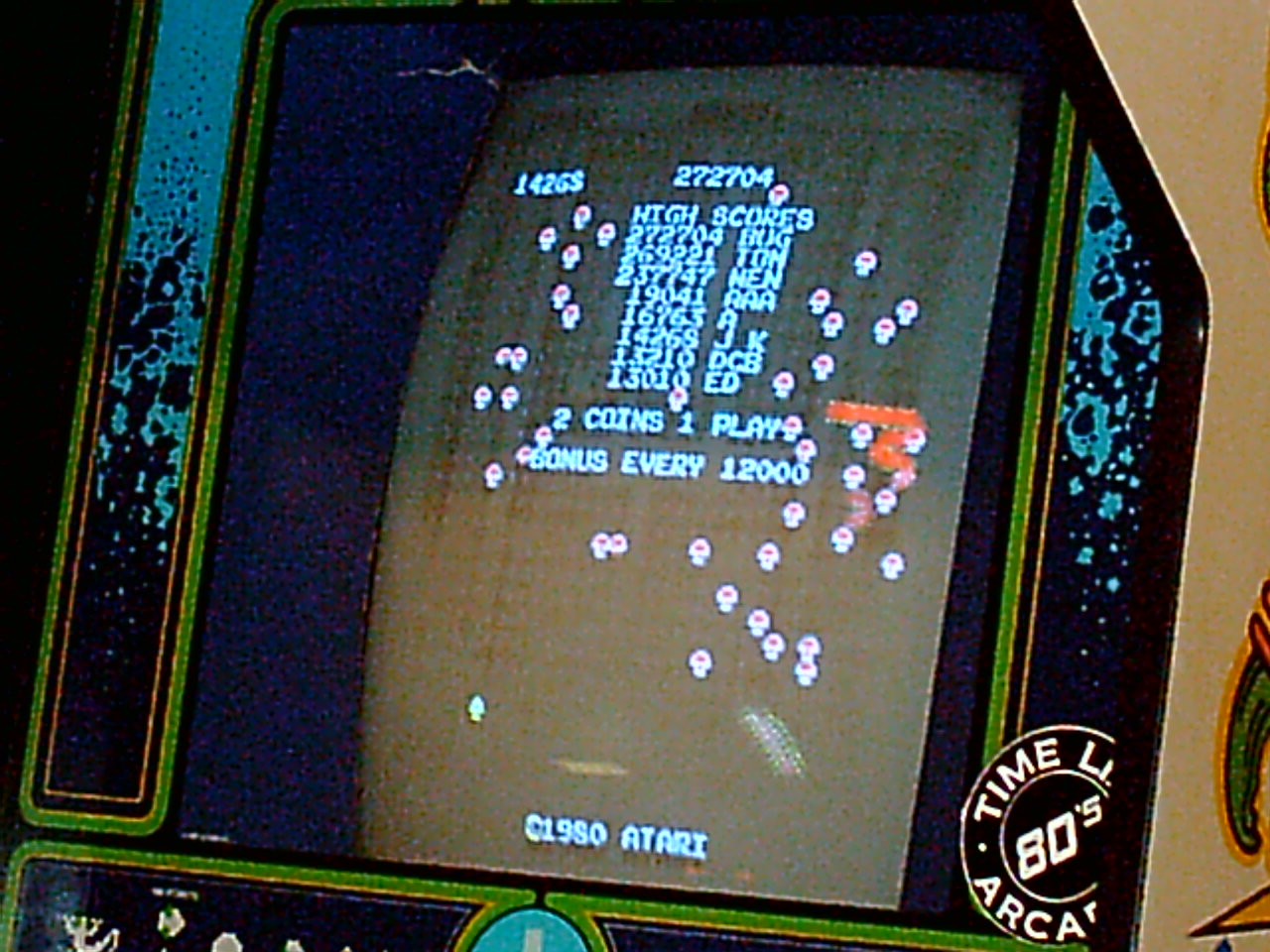 Speaking of Centipede, my high score is the third one from the bottom, 14,268. Not exactly my best game.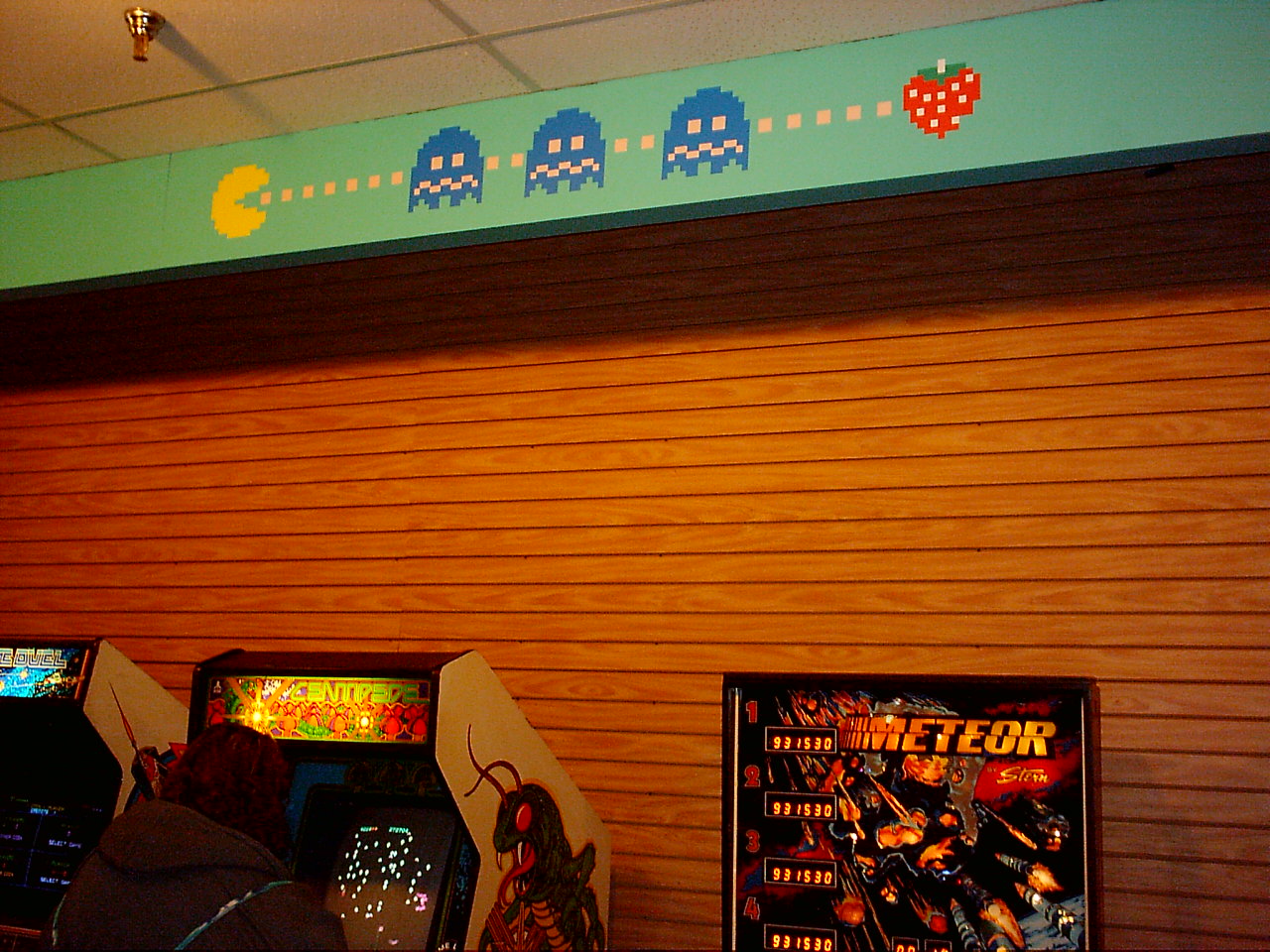 Look up:)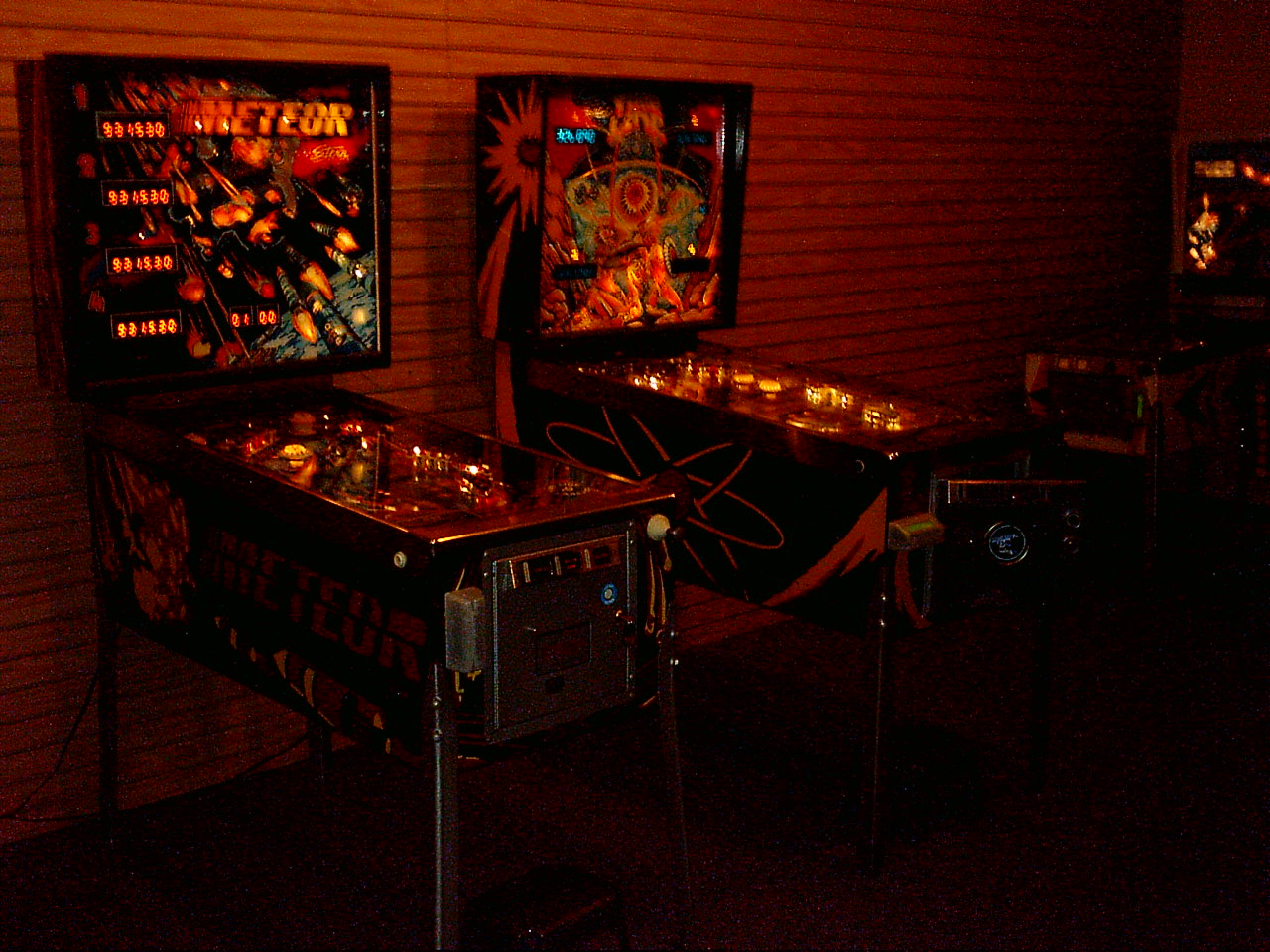 Just a couple feet over to the right, are two excellent solid state pins, a Stern "Meteor" and a somewhat rare Gottlieb "Time Line." I took this pic the day before the arcade opened, so not all the card readers were active at this time.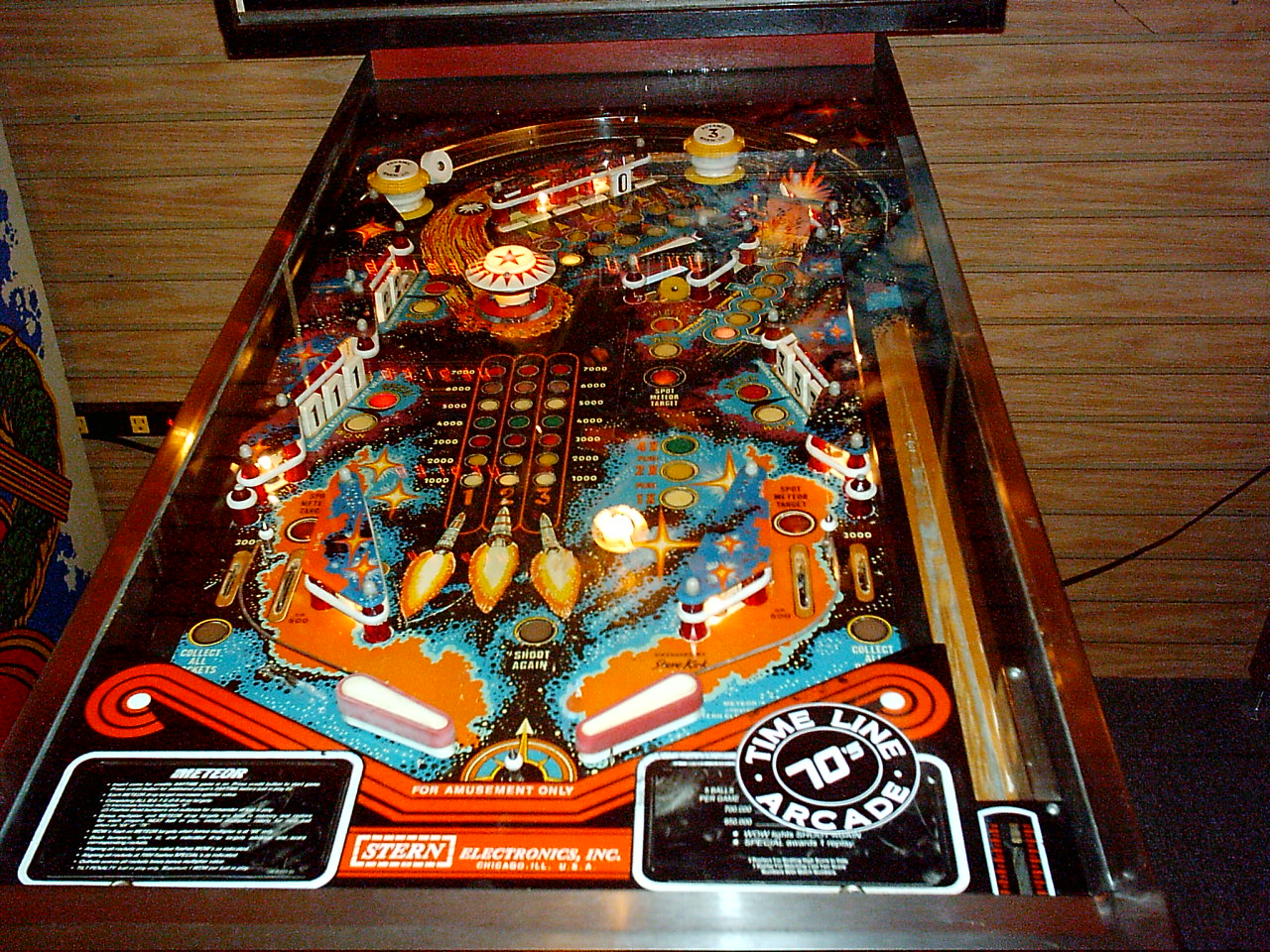 Drop all the targets, collect all the rockets on "Meteor" and you'll be treated to lots of flashing lights and cool retro early solid state sounds.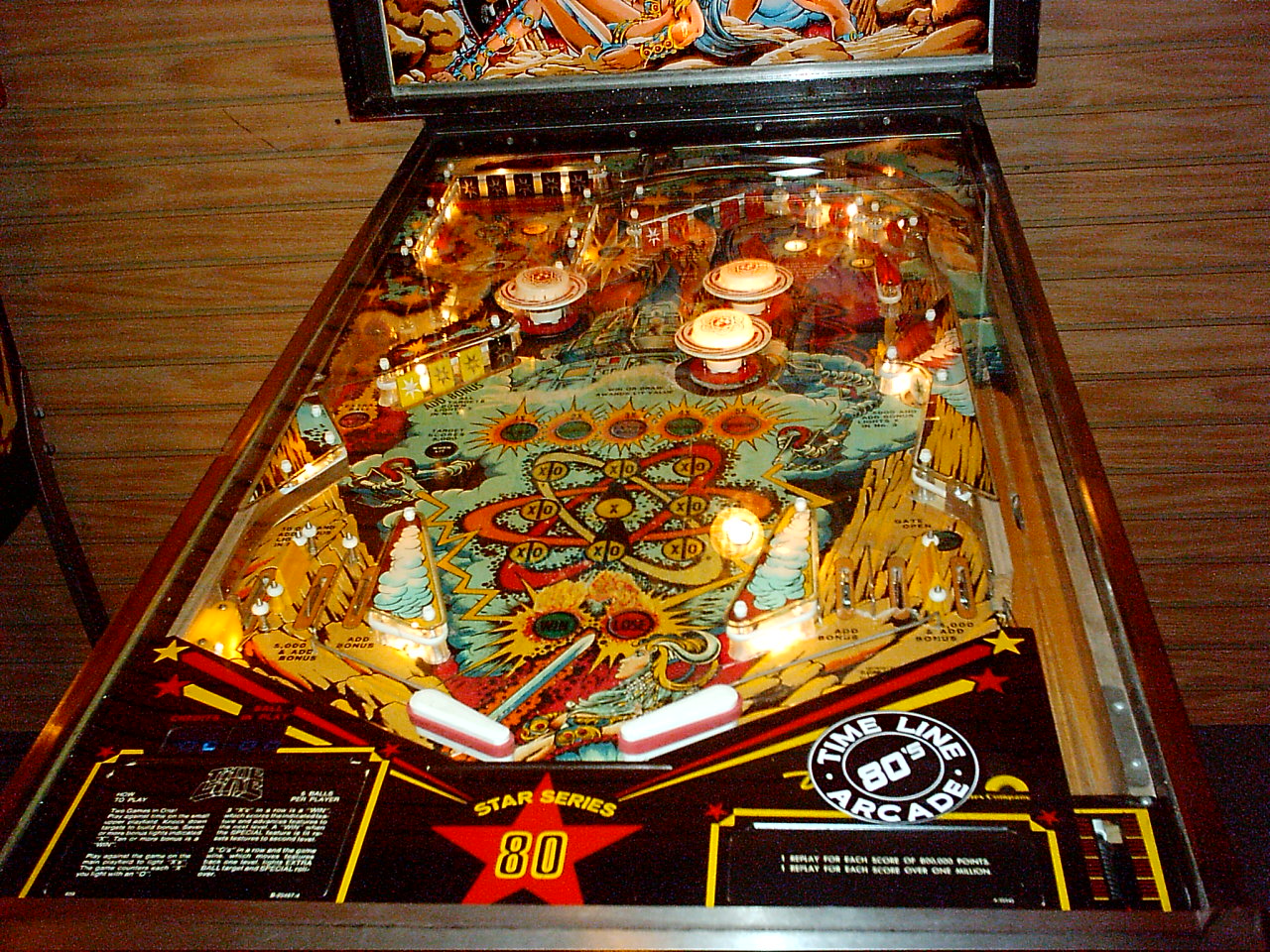 "Time Line" is loaded with features, including several drop targets, a ball gate return, and tic-tac-toe. This is my favorite game at the arcade.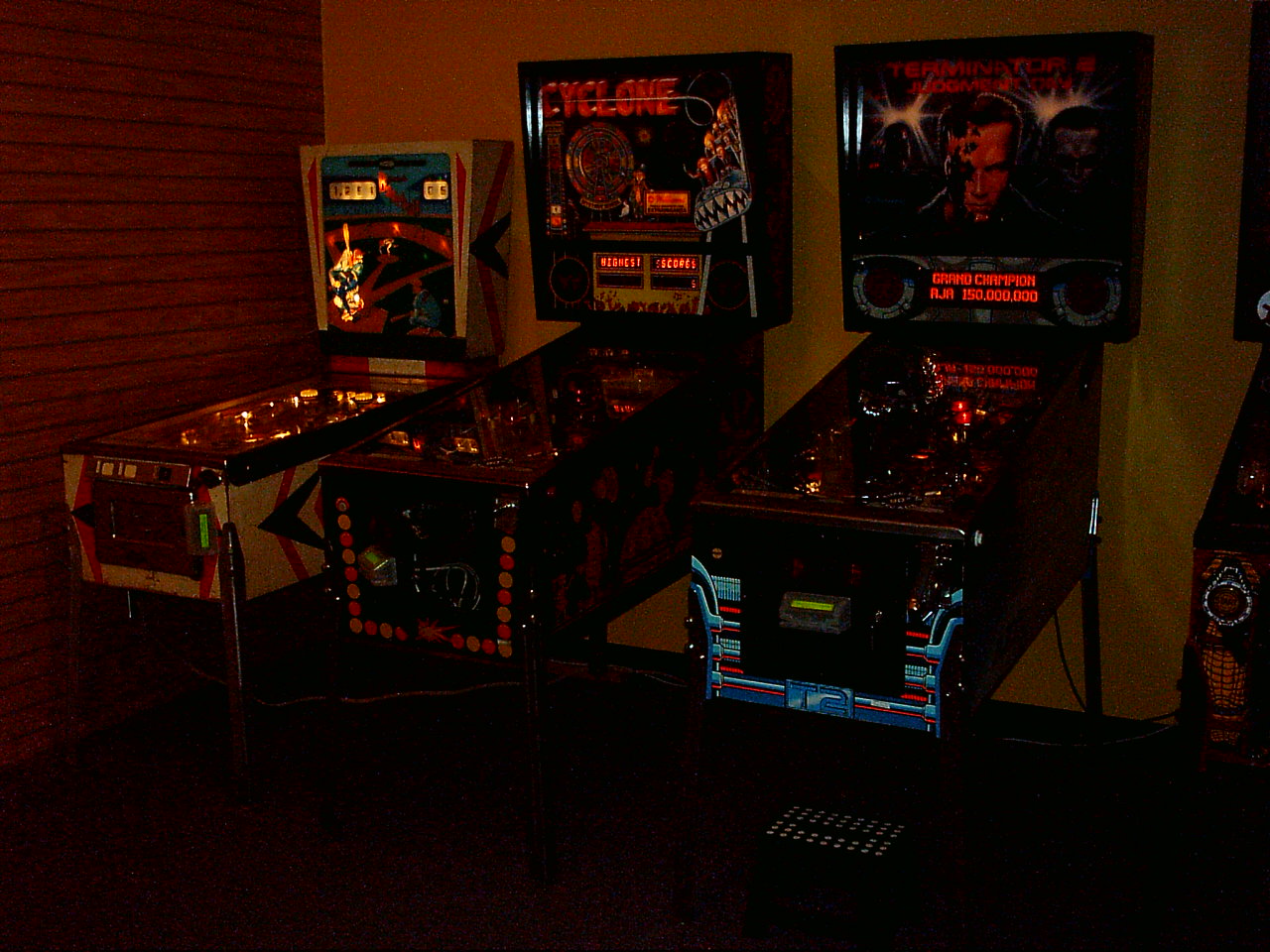 Just across from "Meteor" and "Time Line" are a nice assortment of pins. From left to right: "Baseball," "Cyclone," "Terminator 2"....
..."Hook," "Tommy," "The Addams Family"...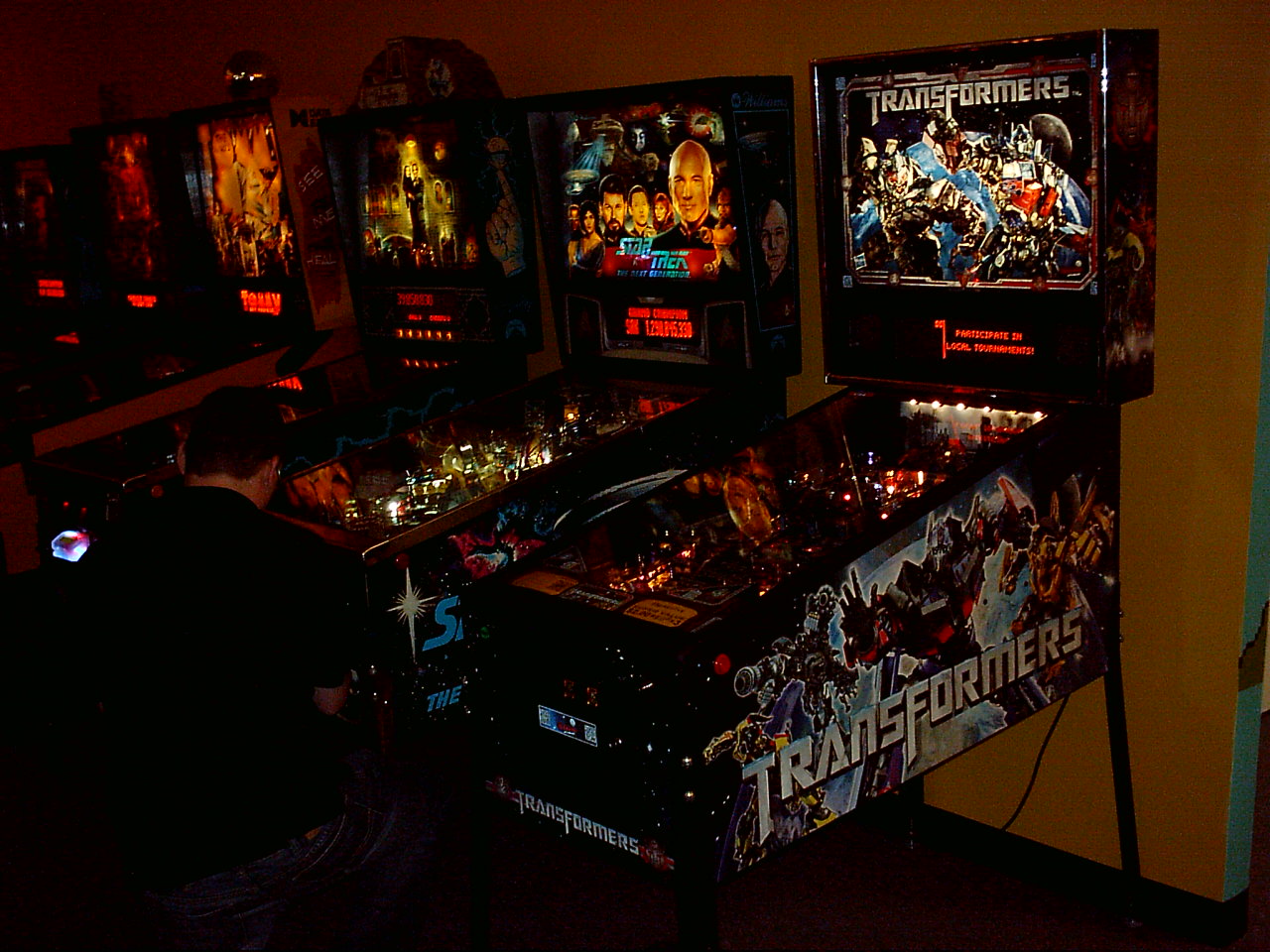 ..."Star Trek: The Next Generation," and of course "Transformers"!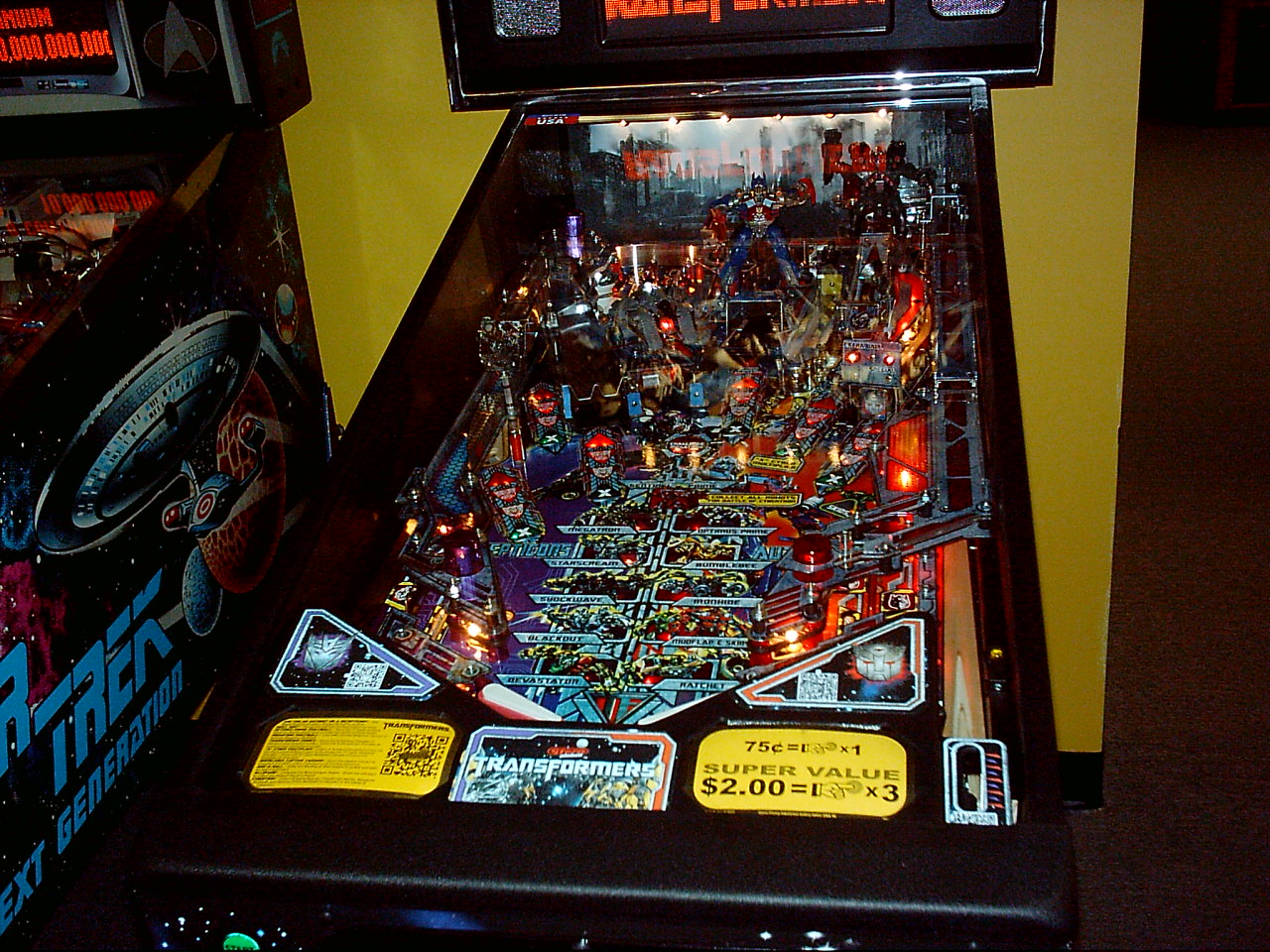 A brand new pin at a brand new arcade:)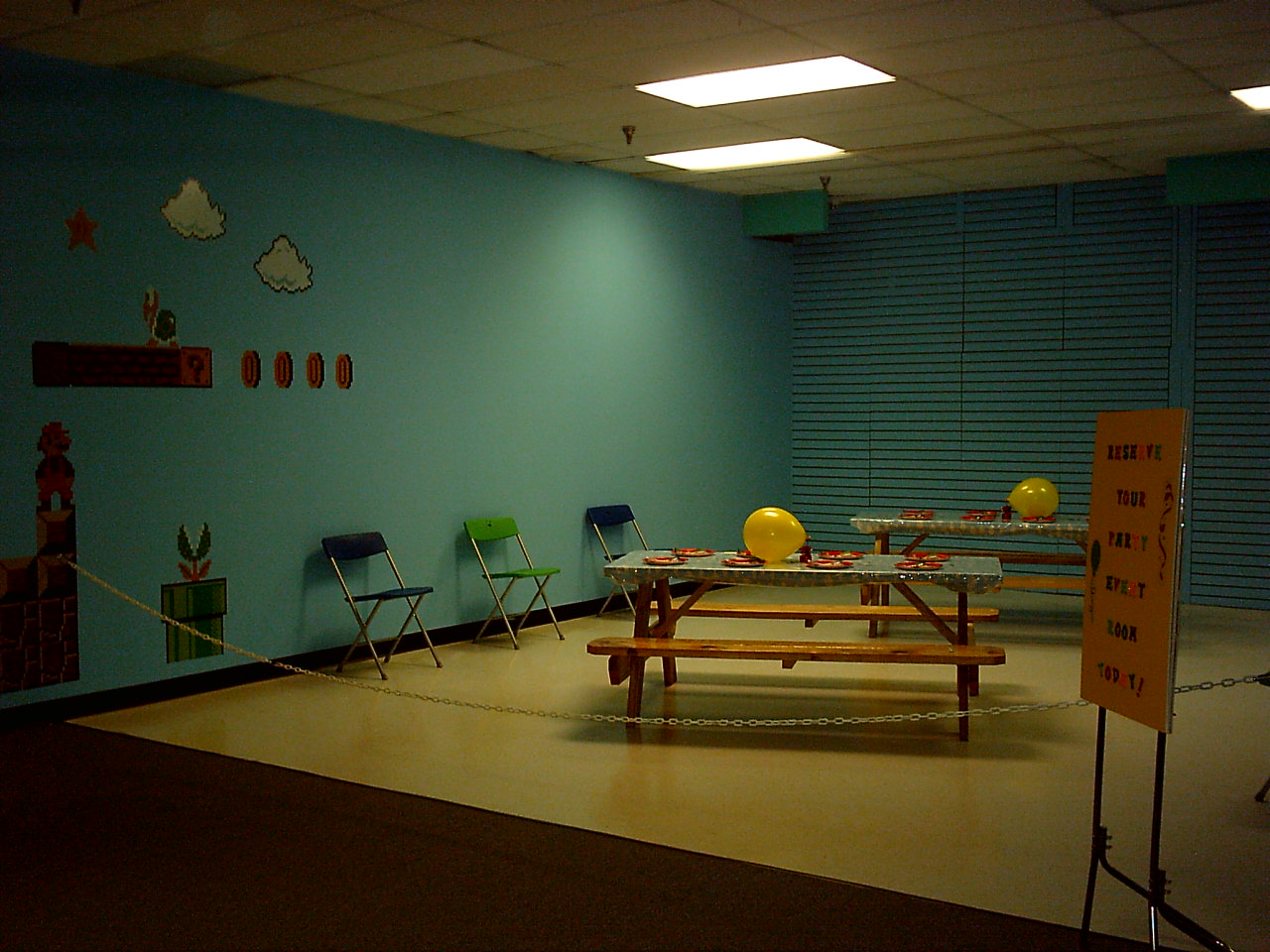 Here's one of two rooms which can be rented for birthday parties.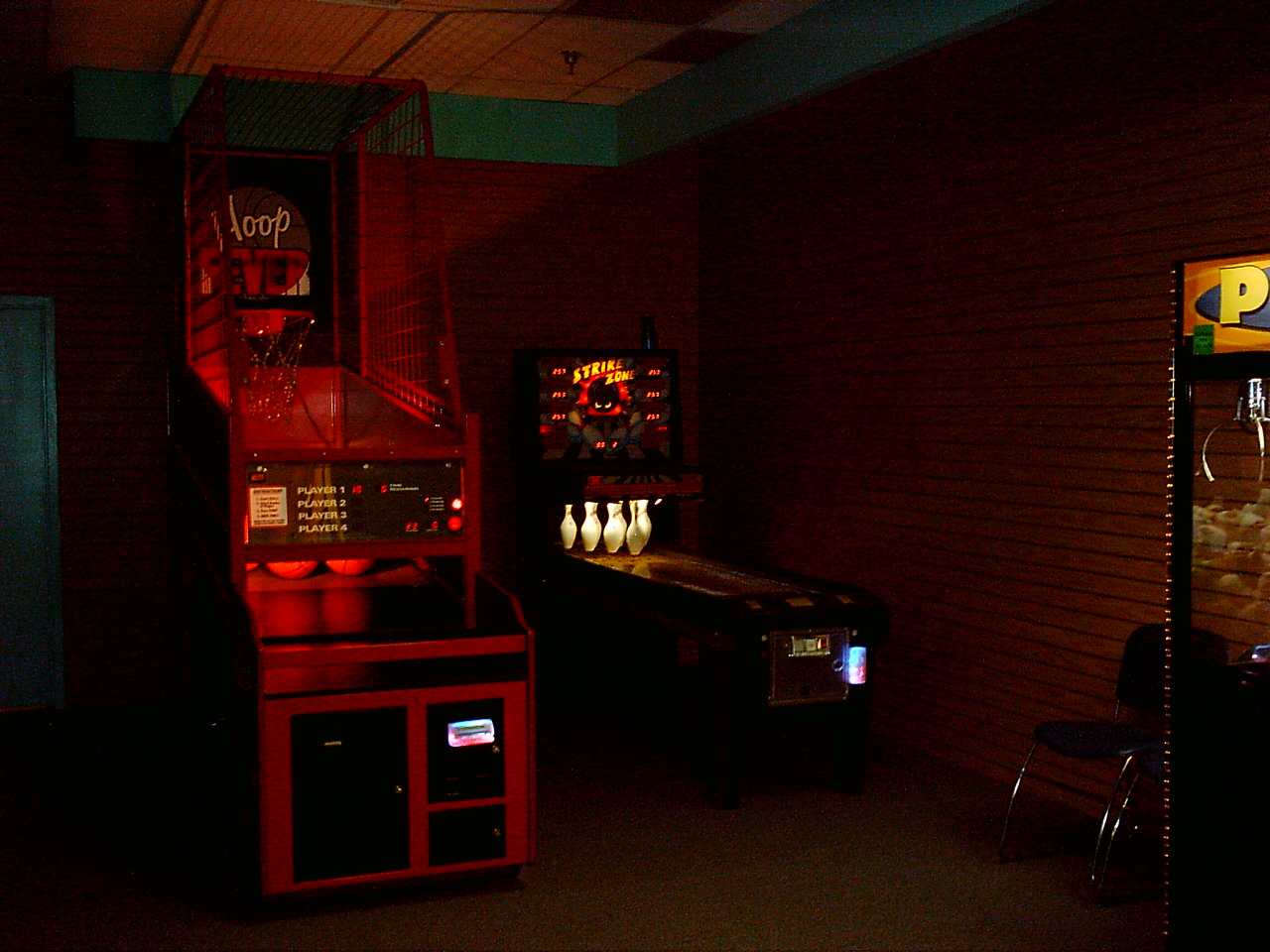 Just past the party areas, time to shoot some hoops and play some "Strike Zone."
PAGE 3