TIMELINE ARCADE
HANOVER, PA
CLICK ON ANY PIC TO ENLARGE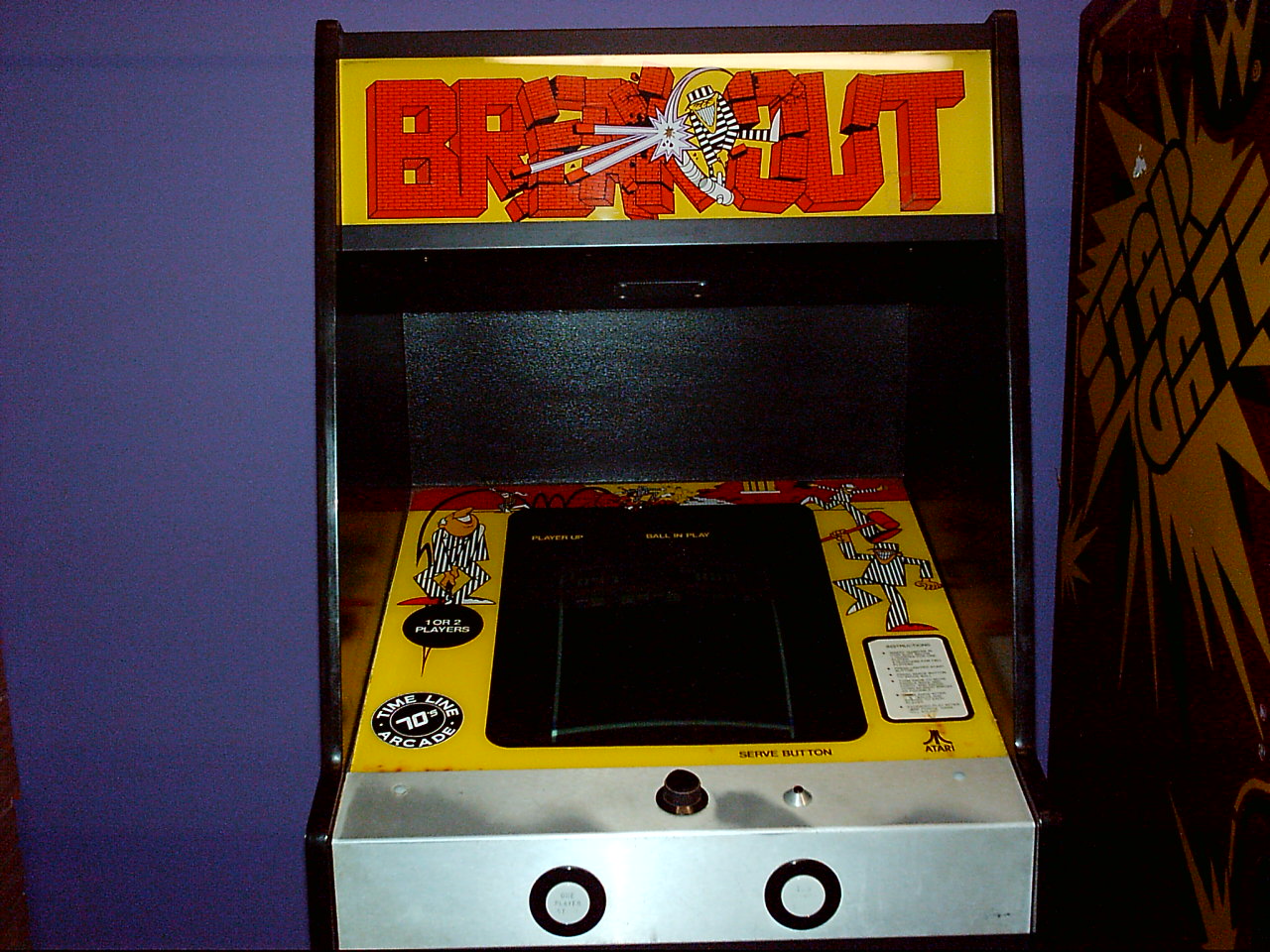 The last time I remember seeing one of these games on location was at an arcade in New York, I think in Times Square, in the 70's.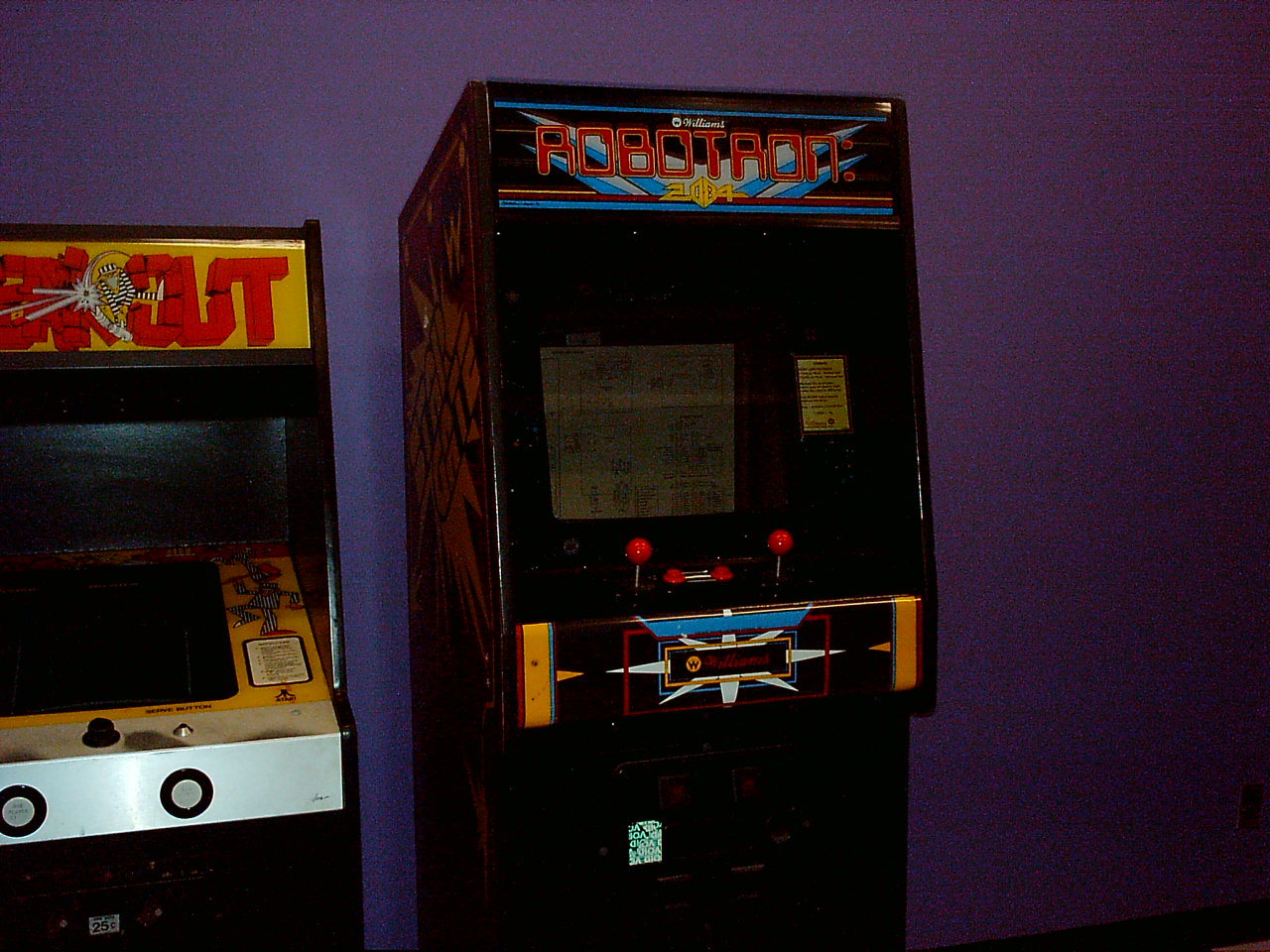 "Stargate," I mean, eh, "Robotron" would have a monitor, and be working in just a matter of hours.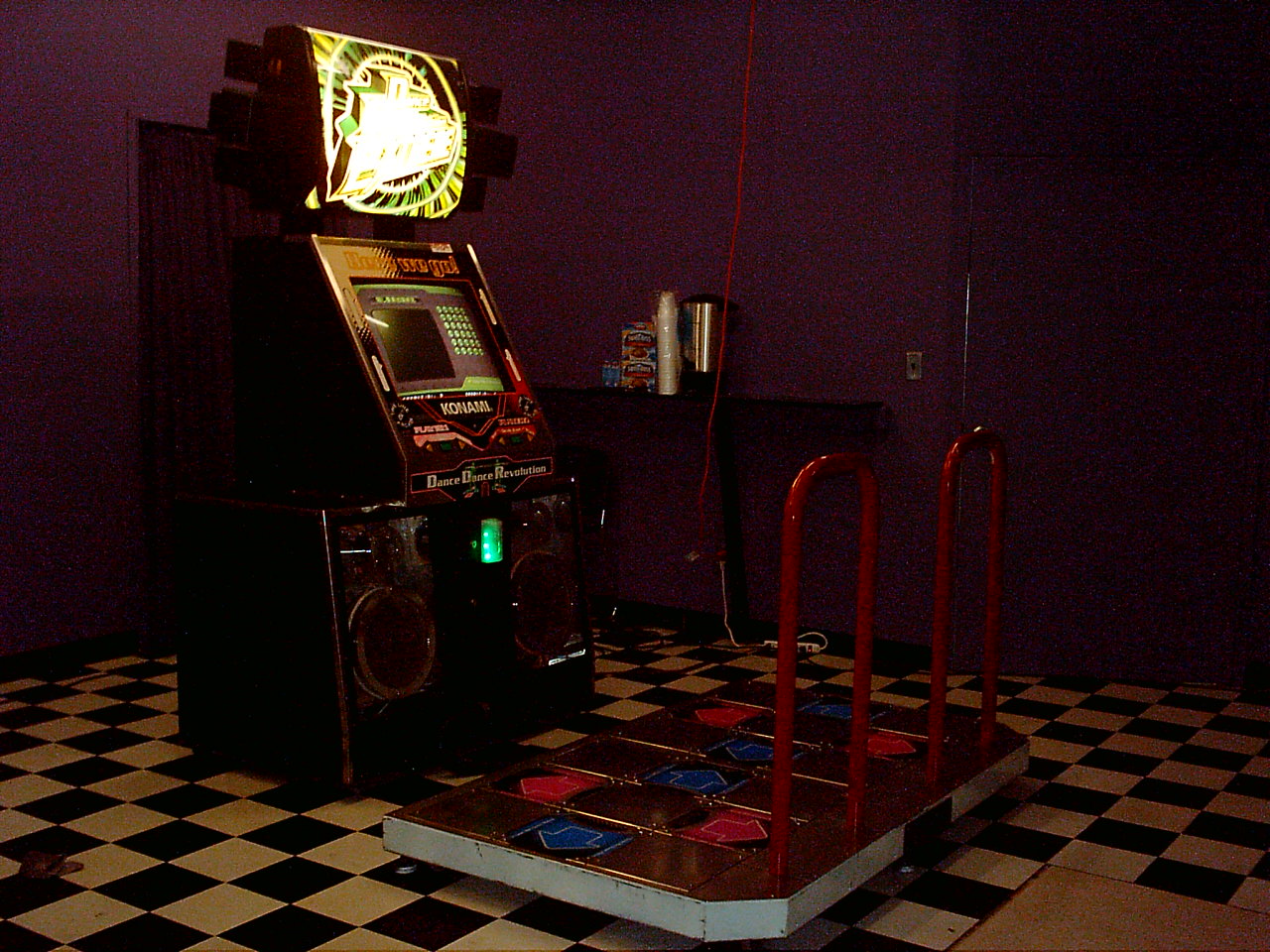 It's everybody's favorite, "Dance, Dance, Revolution."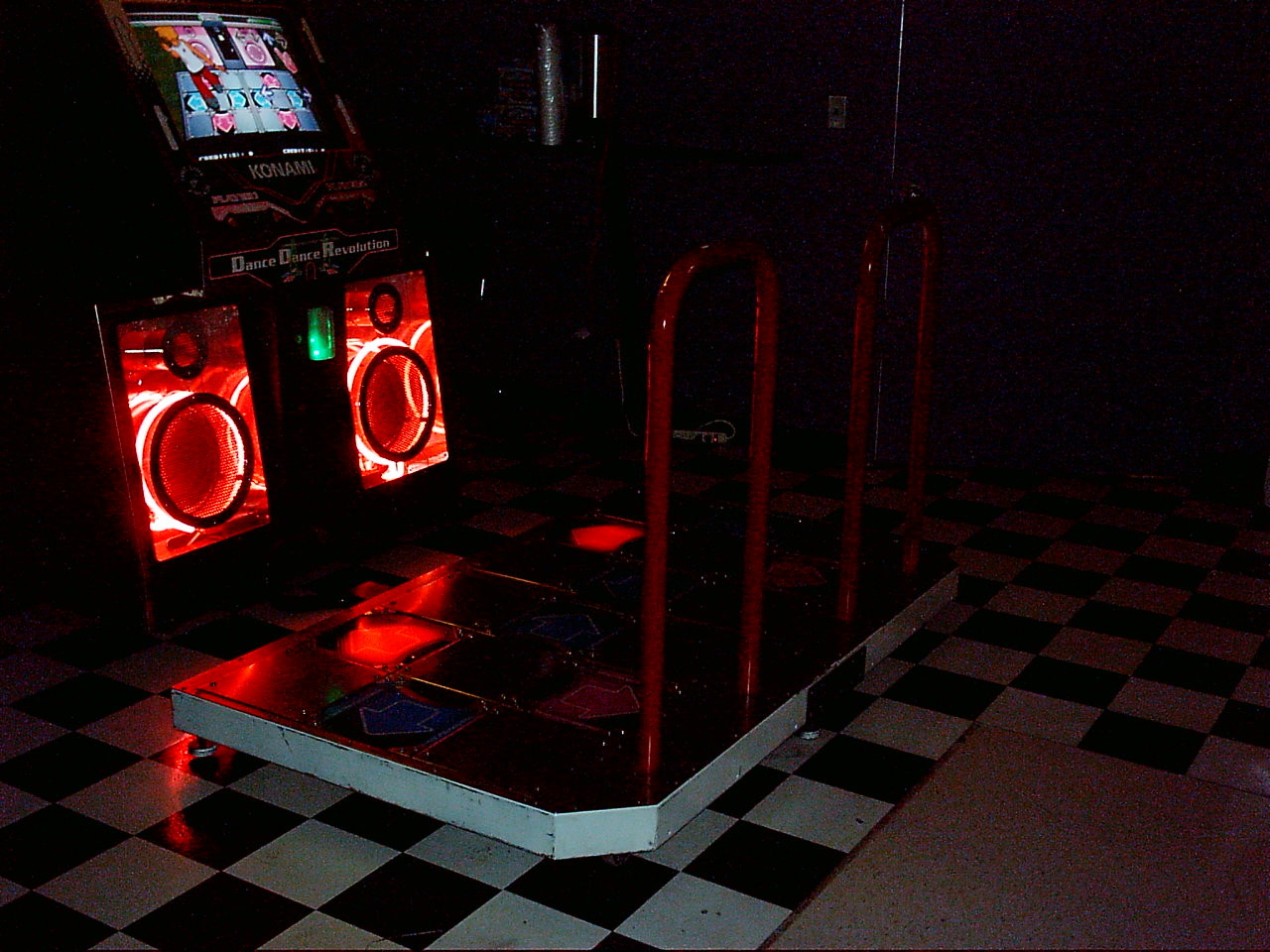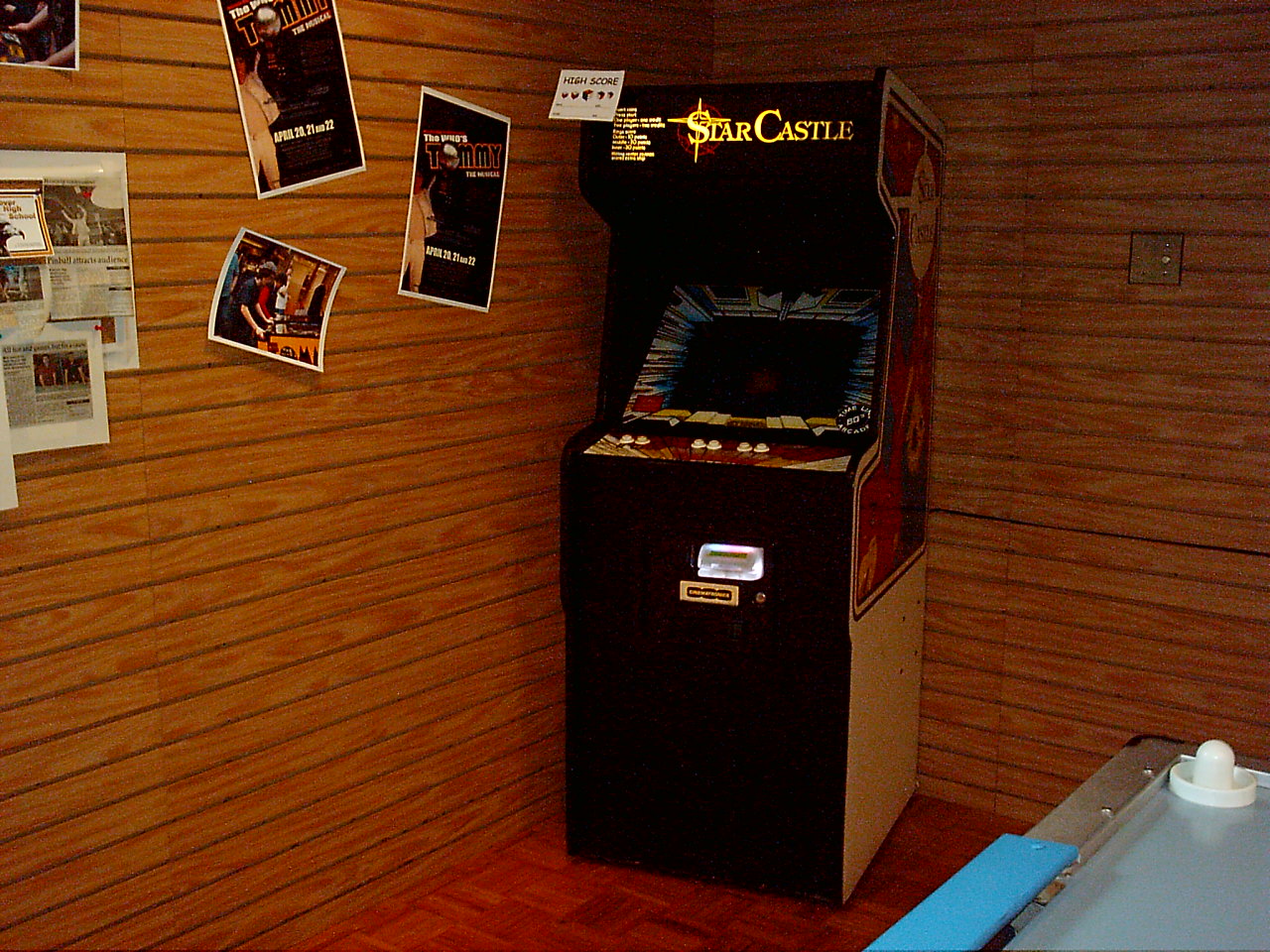 "Star Castle," somewhat rare, and still here.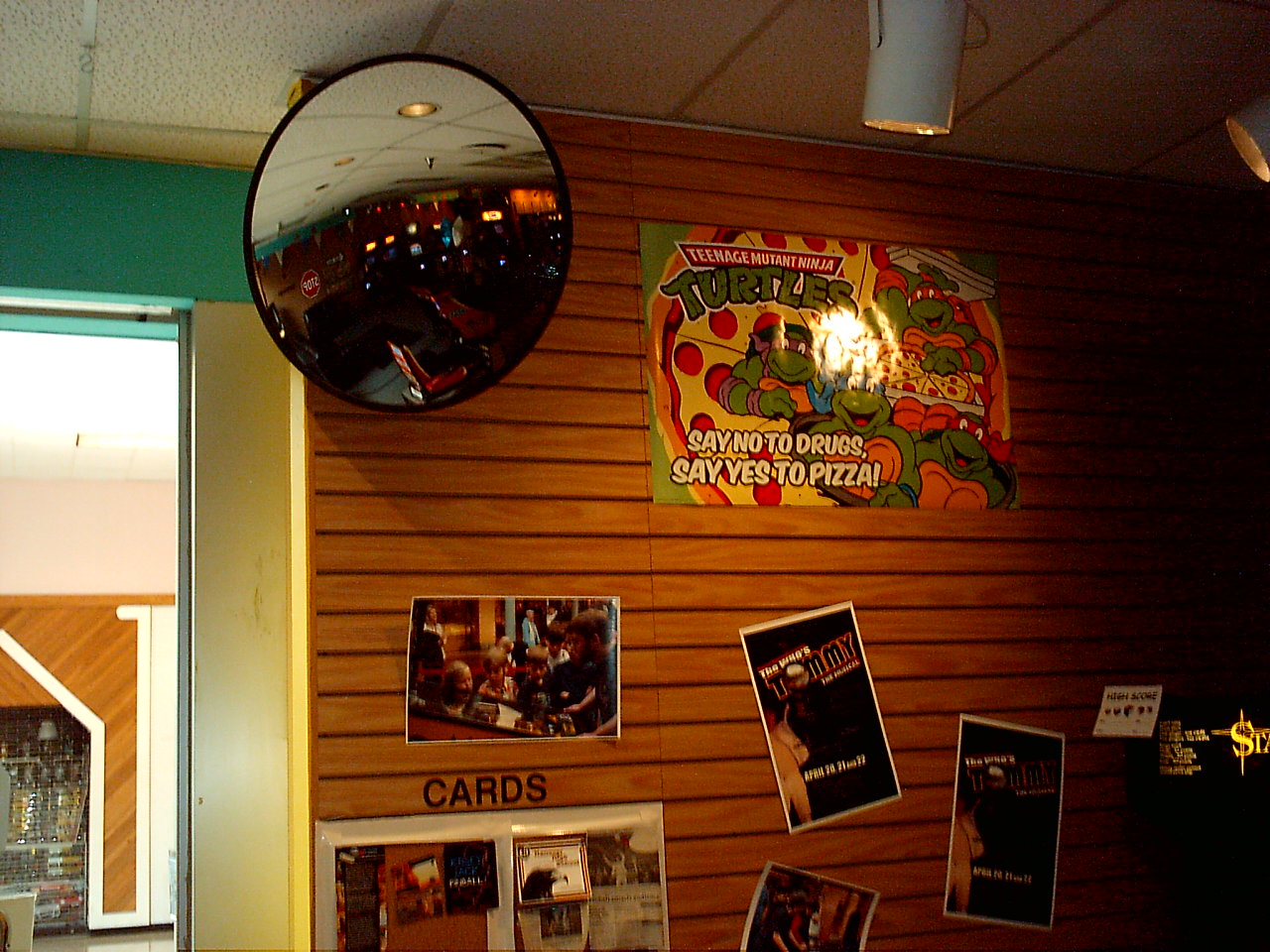 I've always liked how these mirrors provide a view like something you would see in a reflection of a pinball.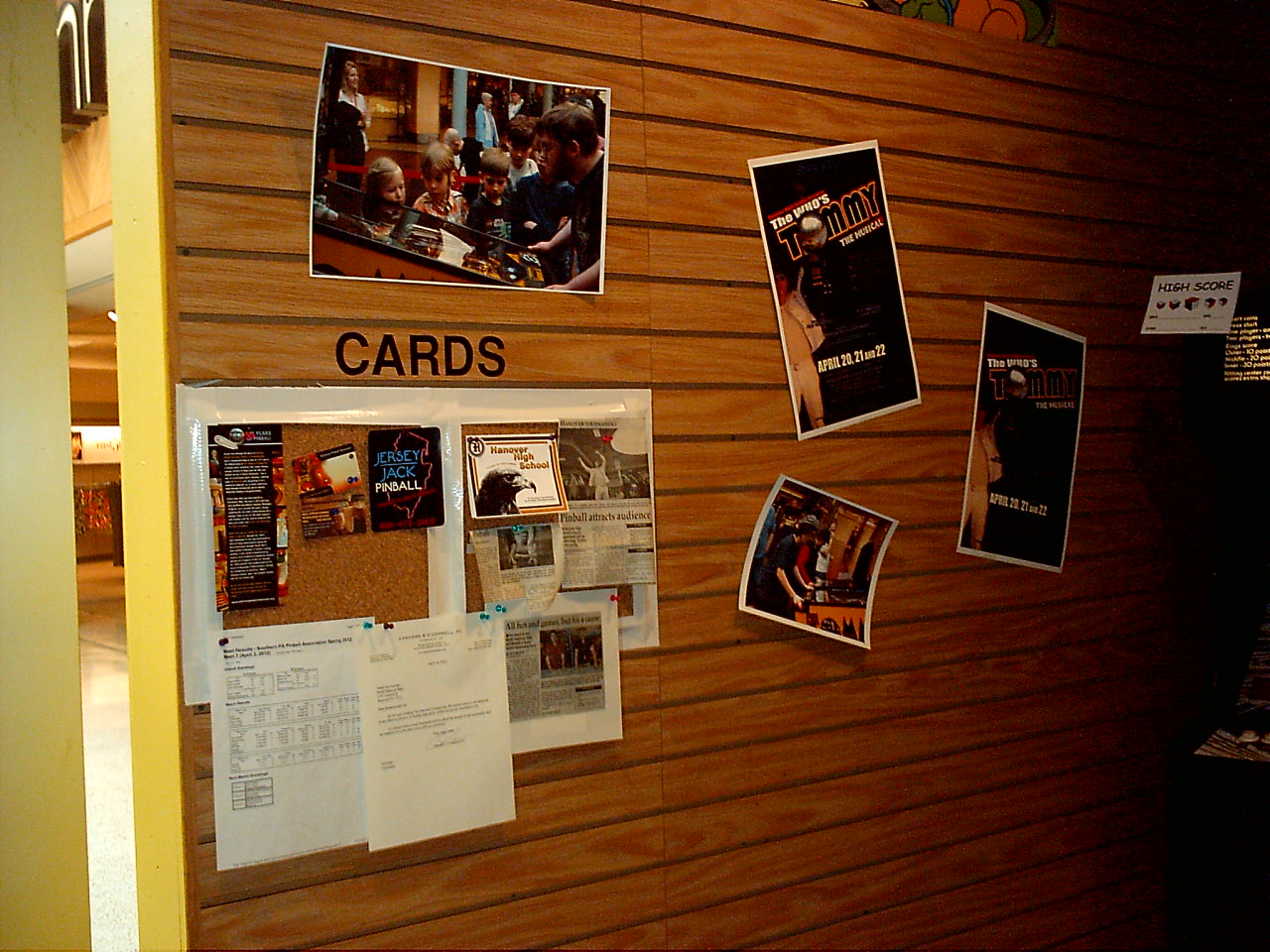 The posters are from the Hanover High School production of "Tommy."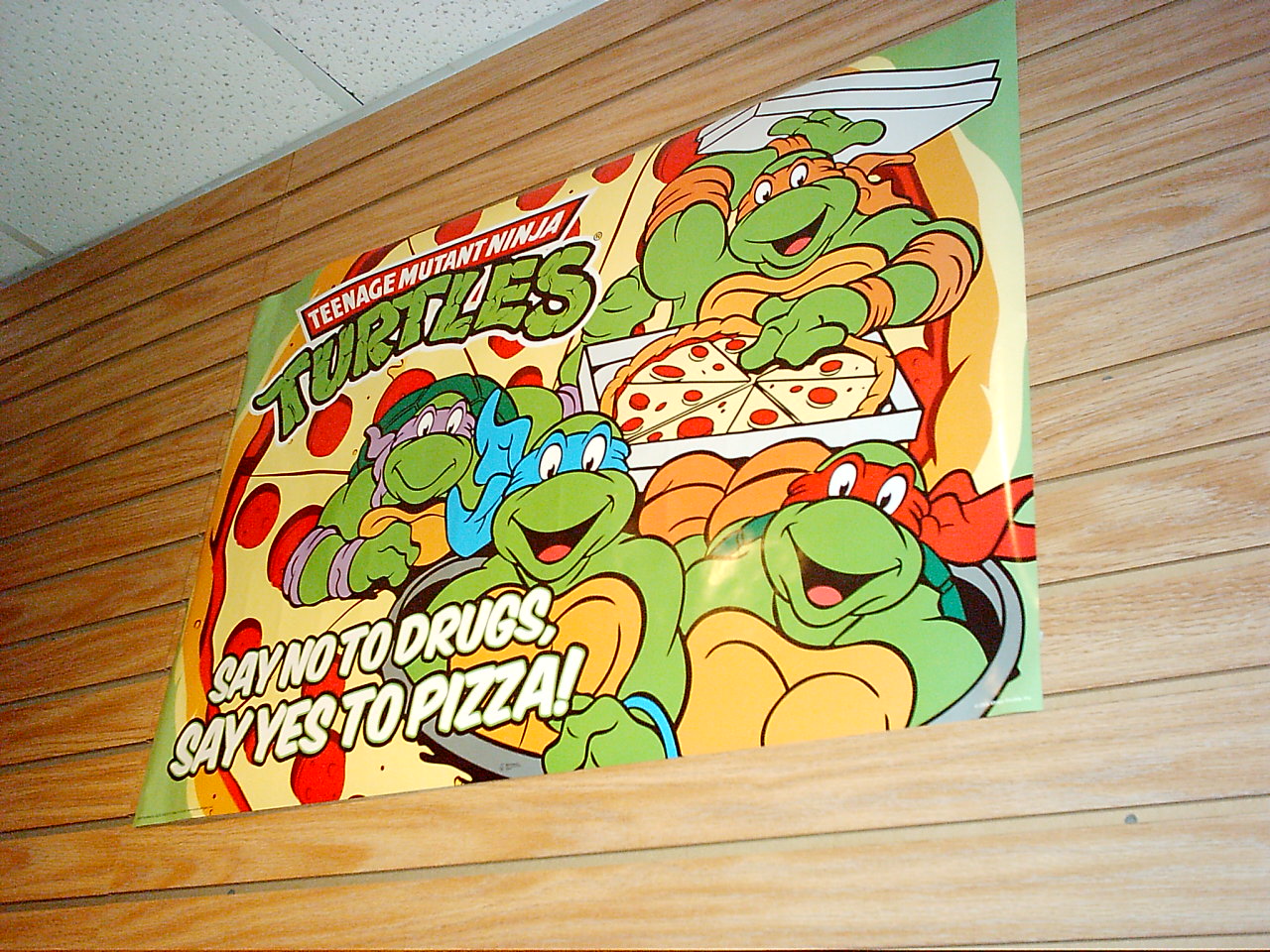 Hey, speaking of which, time to head across the mall to "Jerry And Sal's Pizza."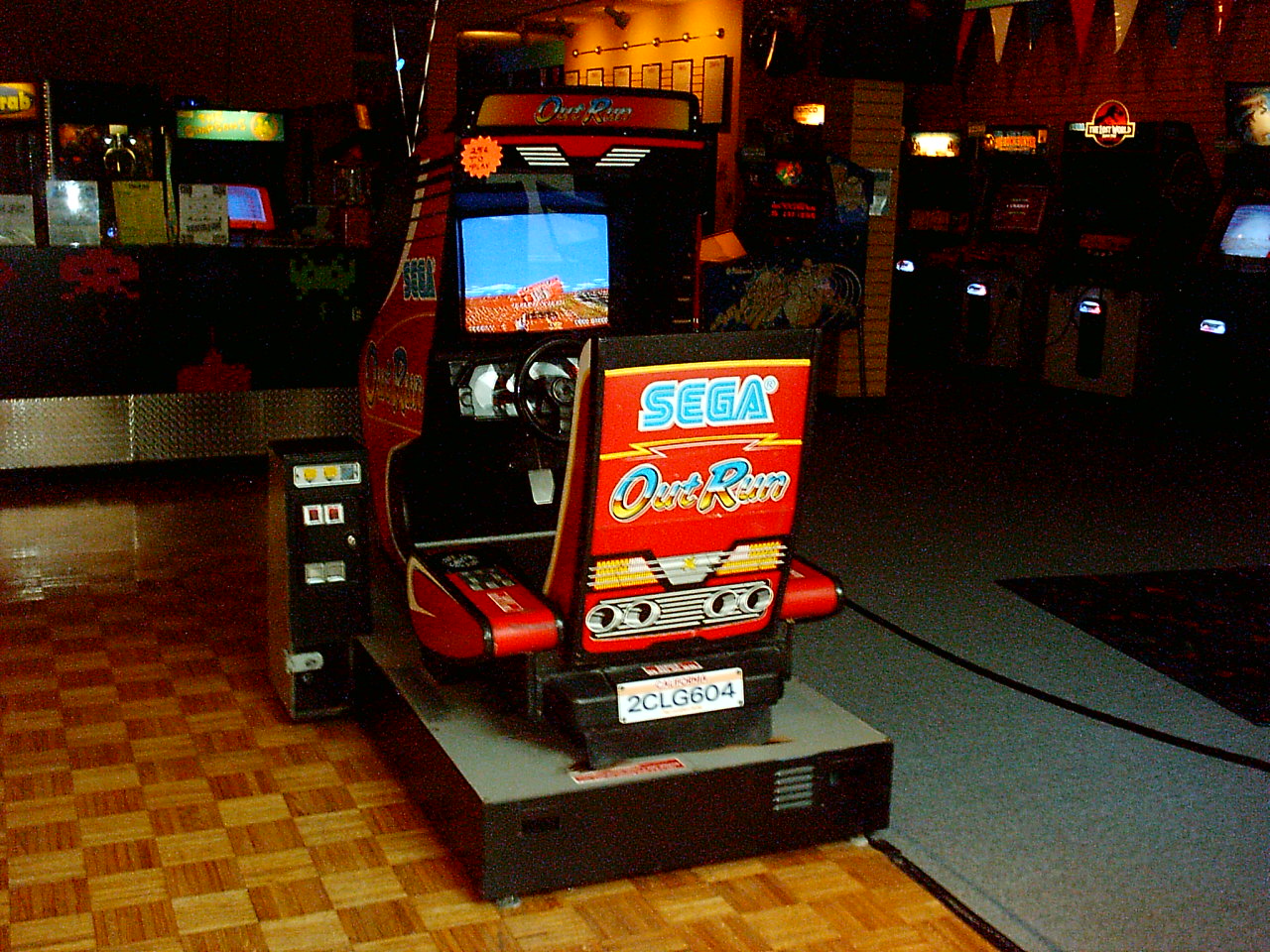 Back from lunch, it was time to check out this Sega "Out Run," which actually moves during game play.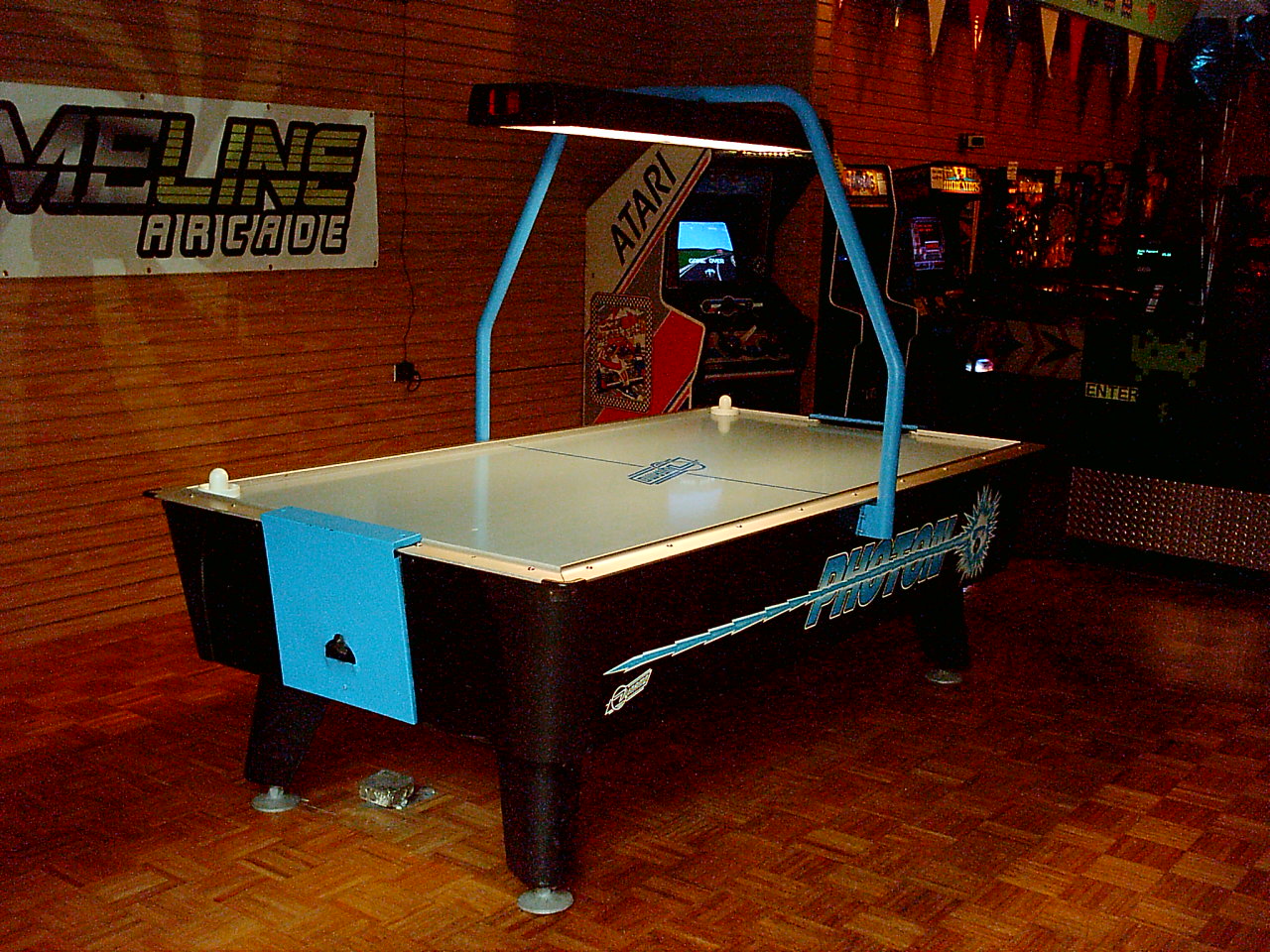 This air hockey table, with digital scoring overhead, replaces the previous one.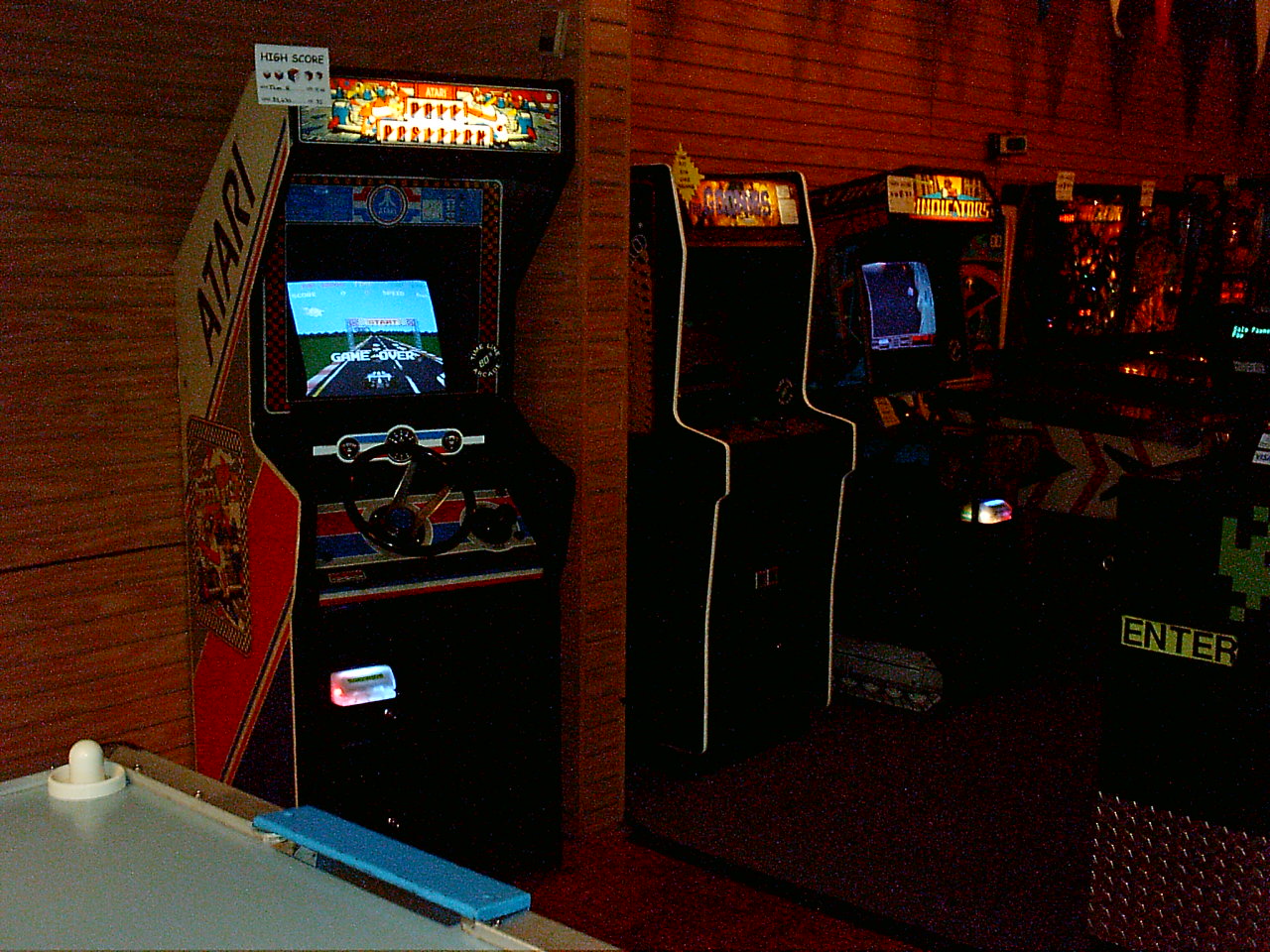 I dropped a lot of quarters into "Pole Position" at Sears' arcade at Eastgate Mall years ago. Yes, Pingeek was once a videogame addict.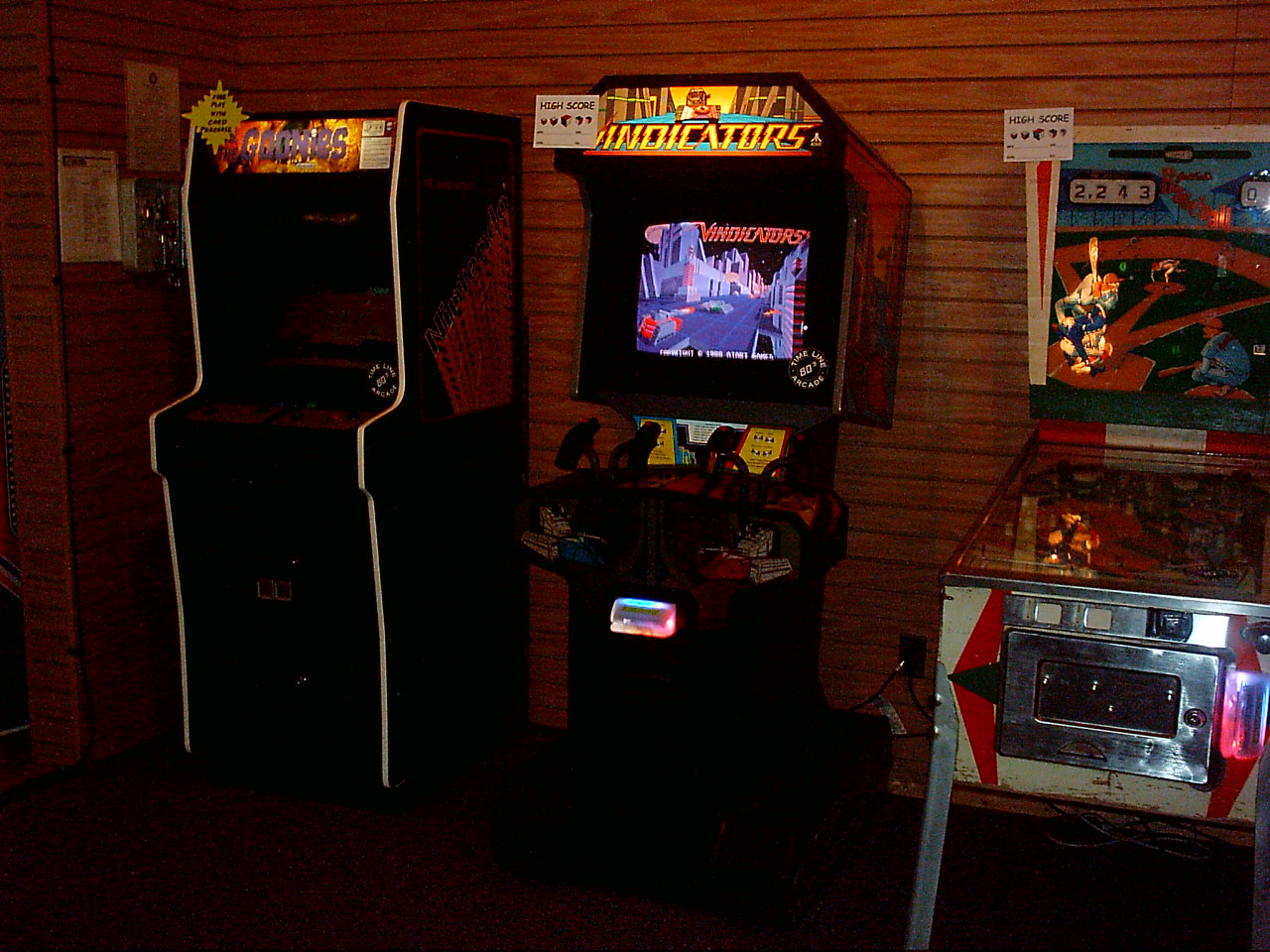 New to Timeline was this 1988 Atari "Vindicators" tank game, which I had never heard of before, but enjoyed playing.
PAGE 5