The York Show 2010
CLICK ON ANY PIC TO ENLARGE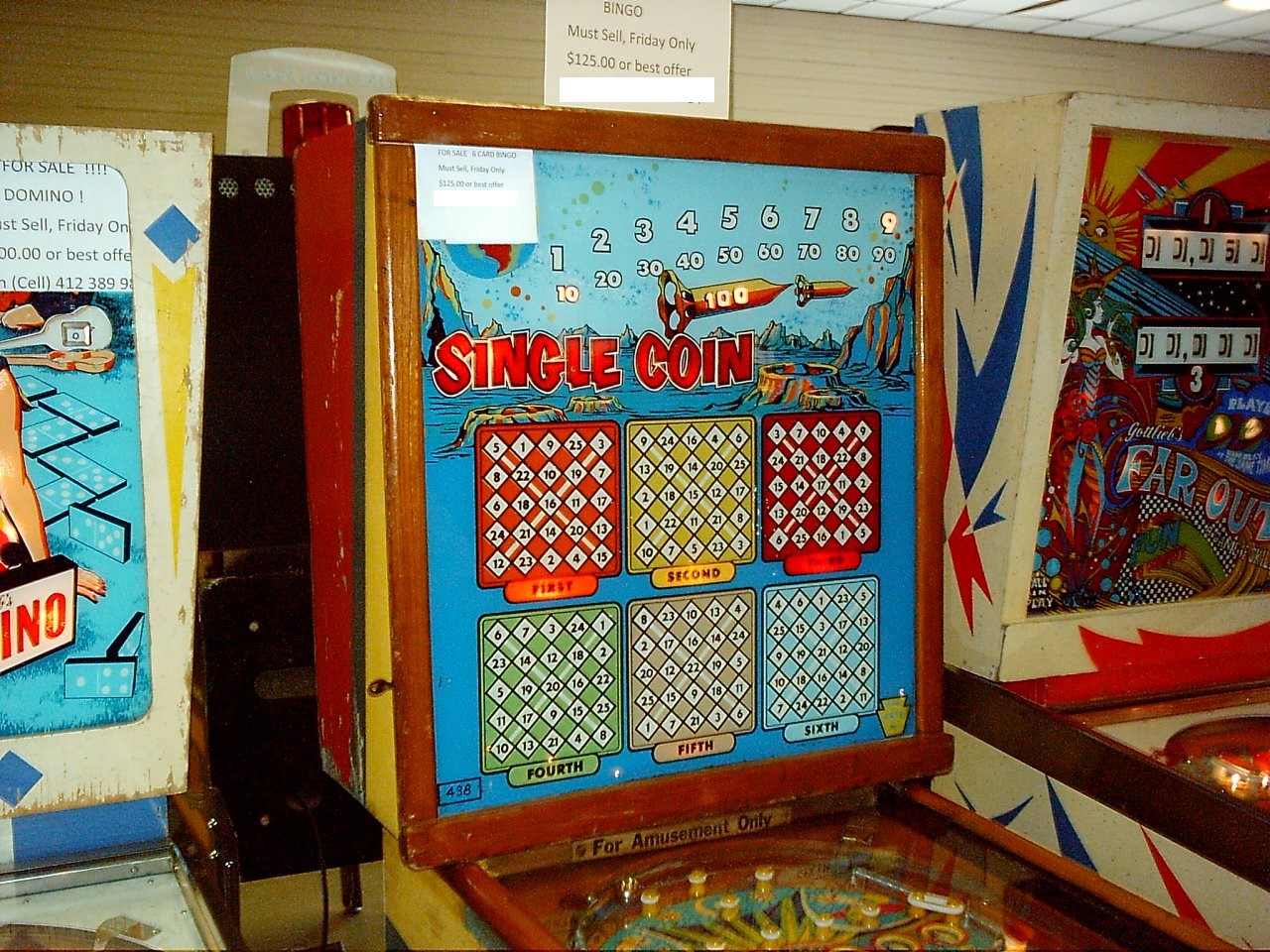 Here's a better shot of the backglass.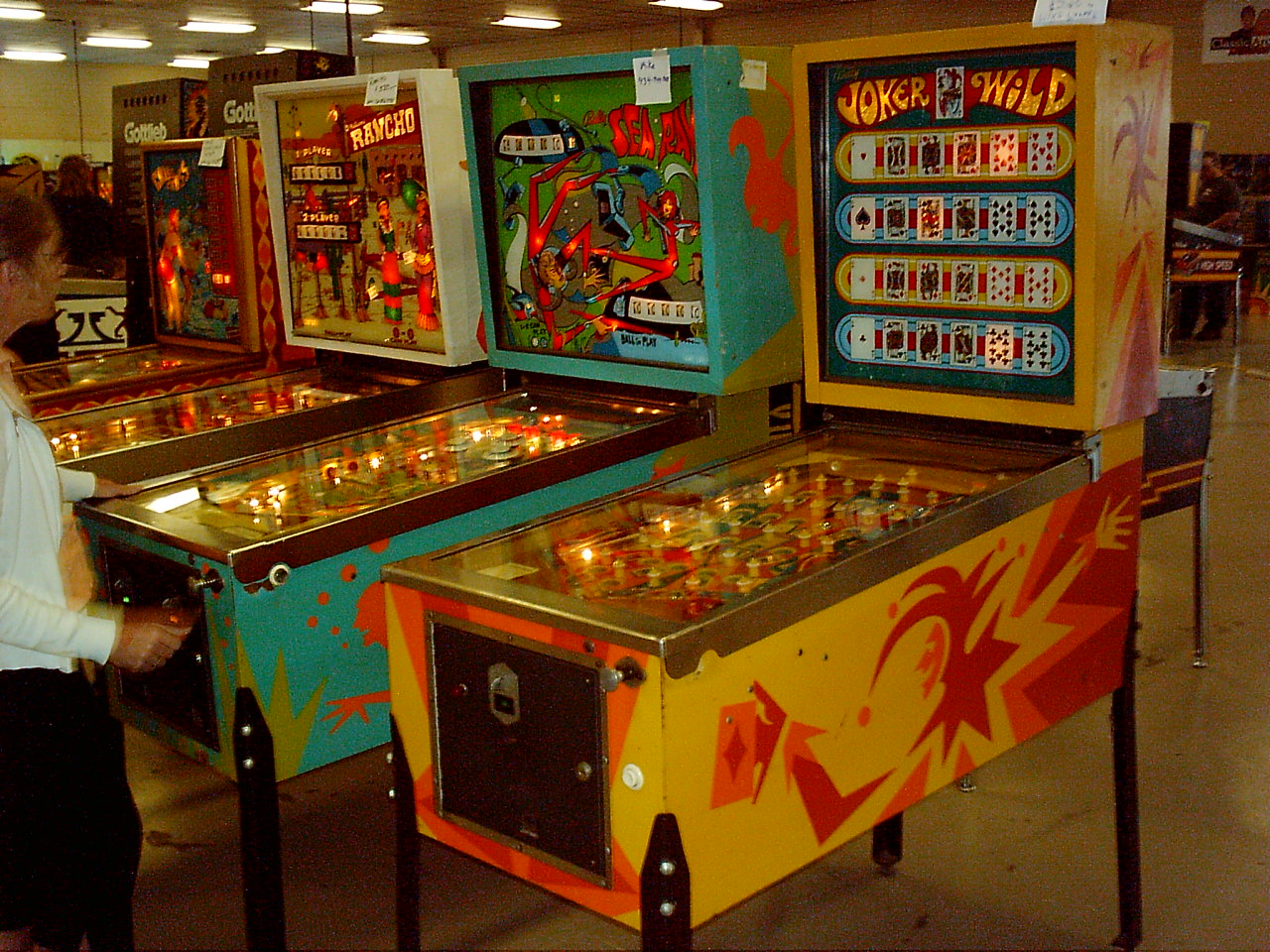 This 1970 Bally "Joker Wild" is not officially a bingo, however...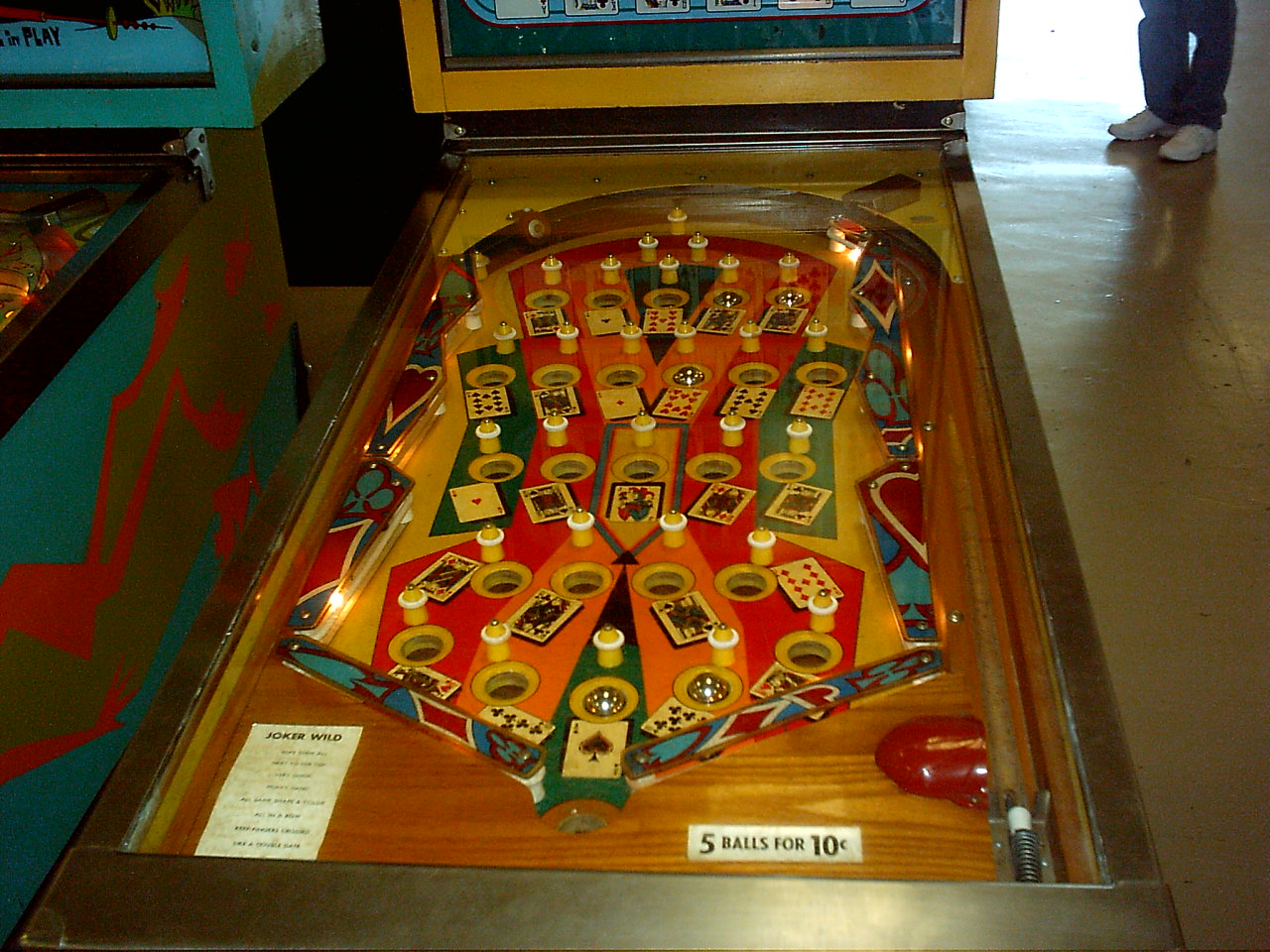 check out the playfield.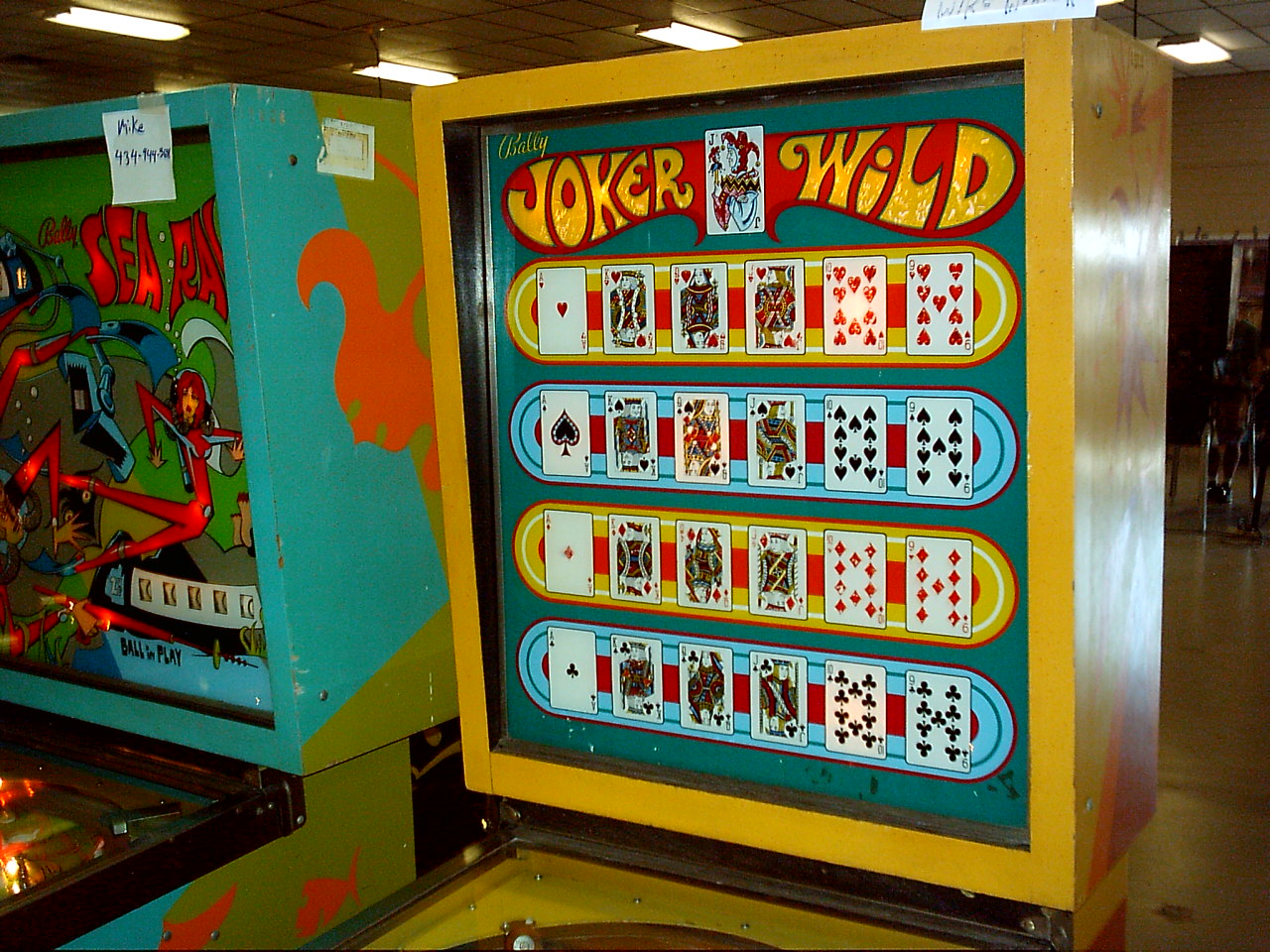 Here's a better shot of the backglass.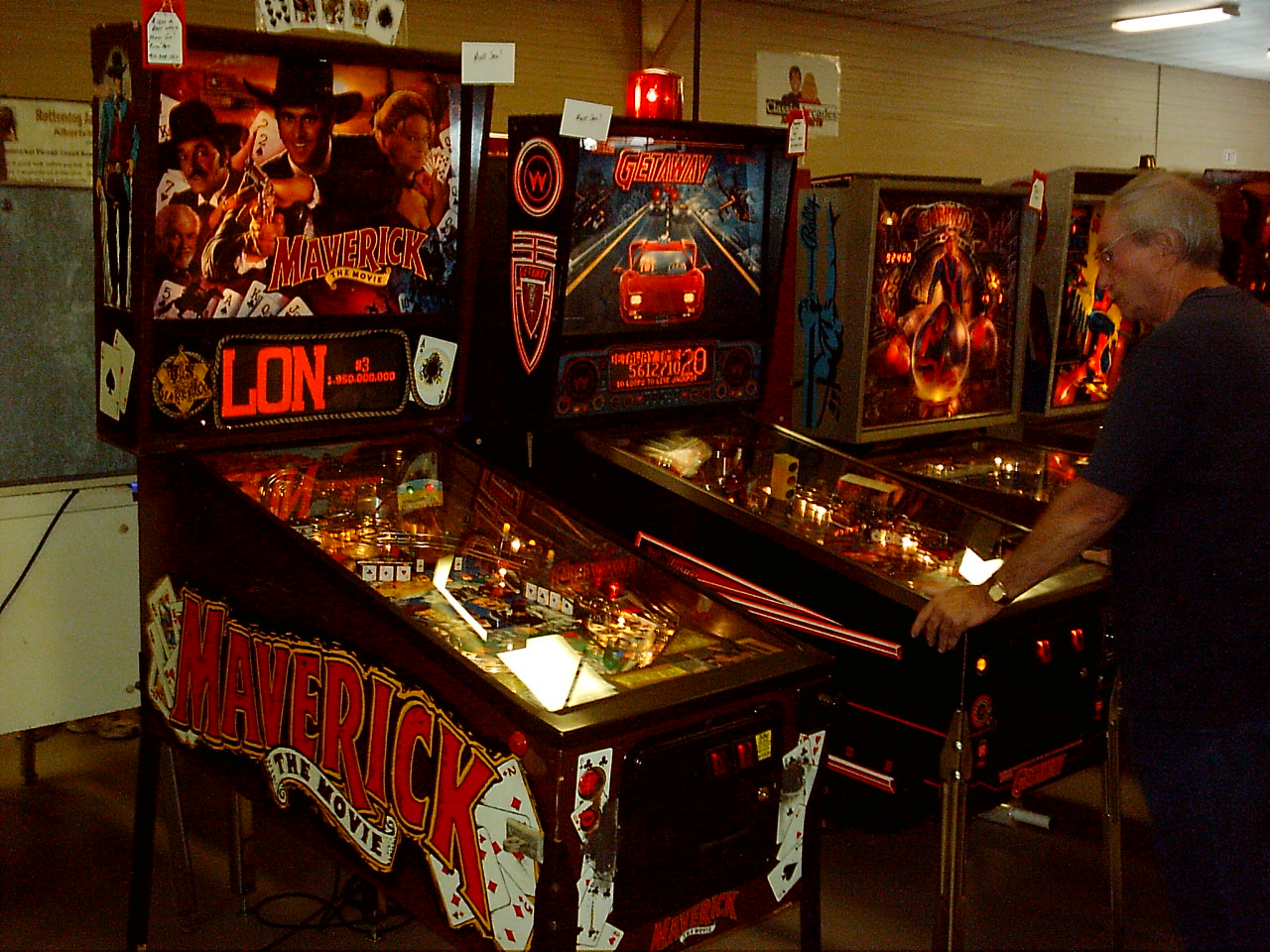 Here's another card themed game. The Internet Pinball Database mentions that this is the last pin produced by Data East, however, this pin continued to be manufactured under the Sega name.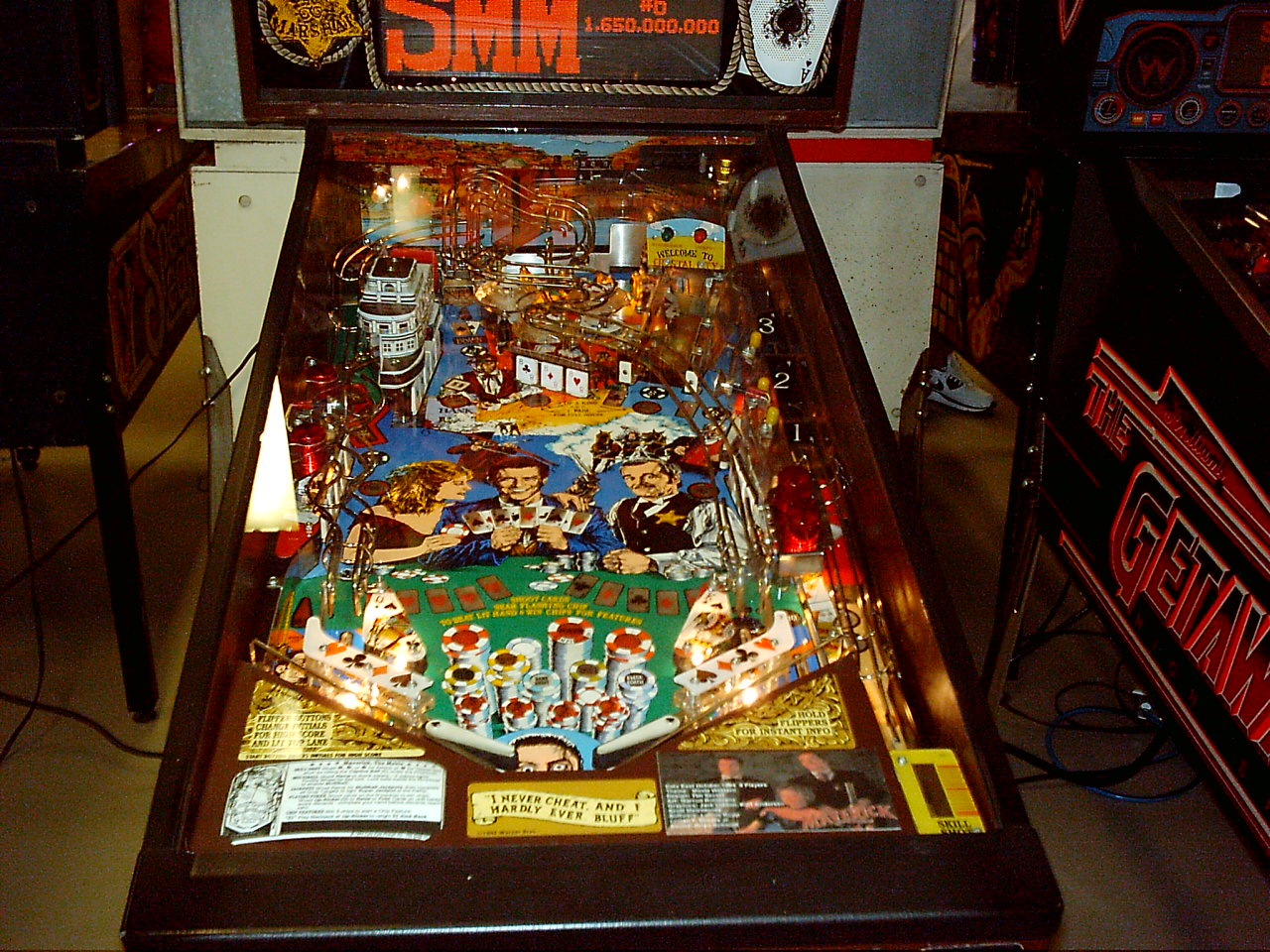 The riverboat wheel works similar to the ferris wheel on "Cyclone."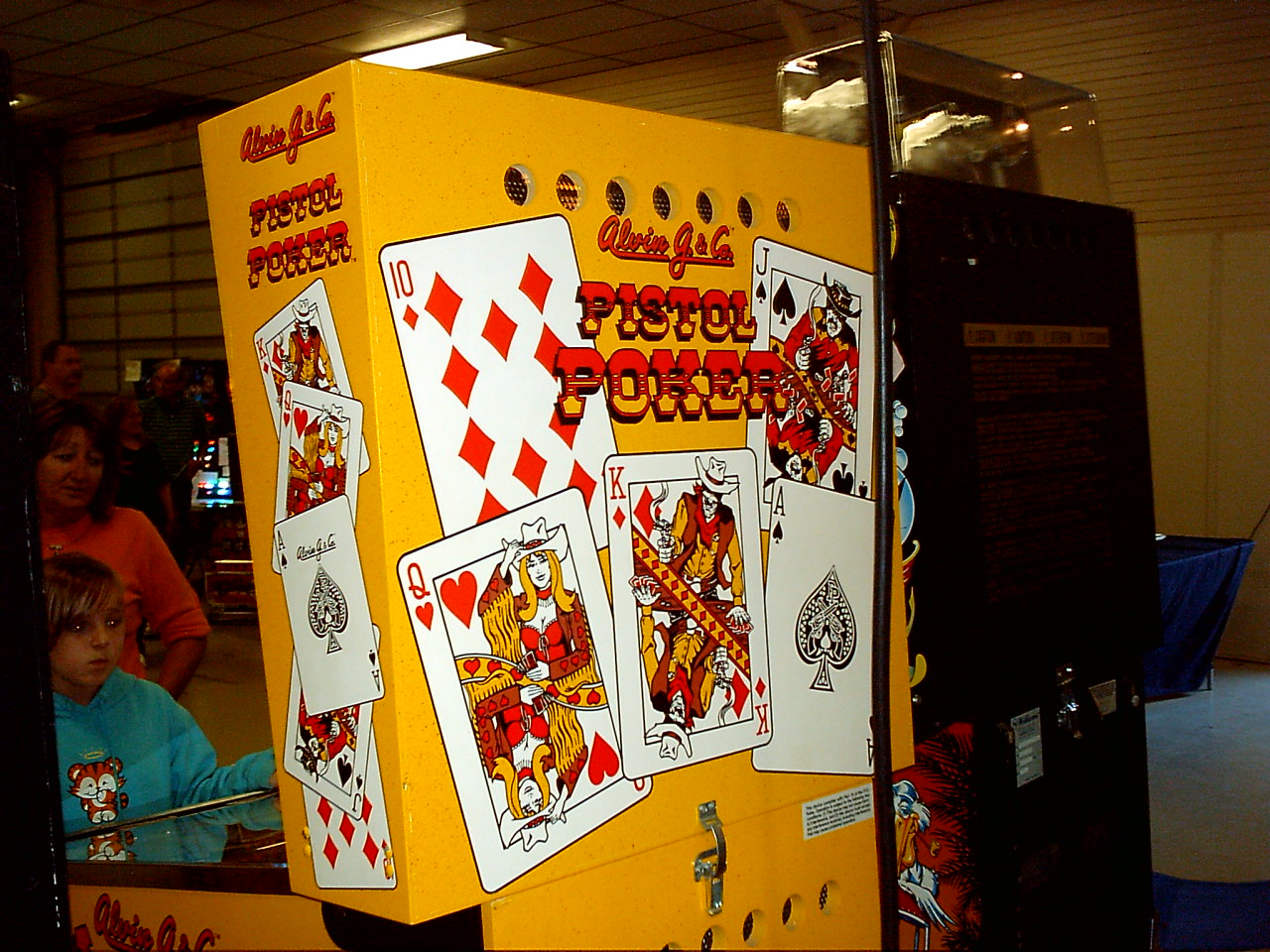 There were only 200 Alvin G. "Pistol Poker" pins produced. Notice how the art continues onto the back of the game. Few, if any other pins, had this art layout.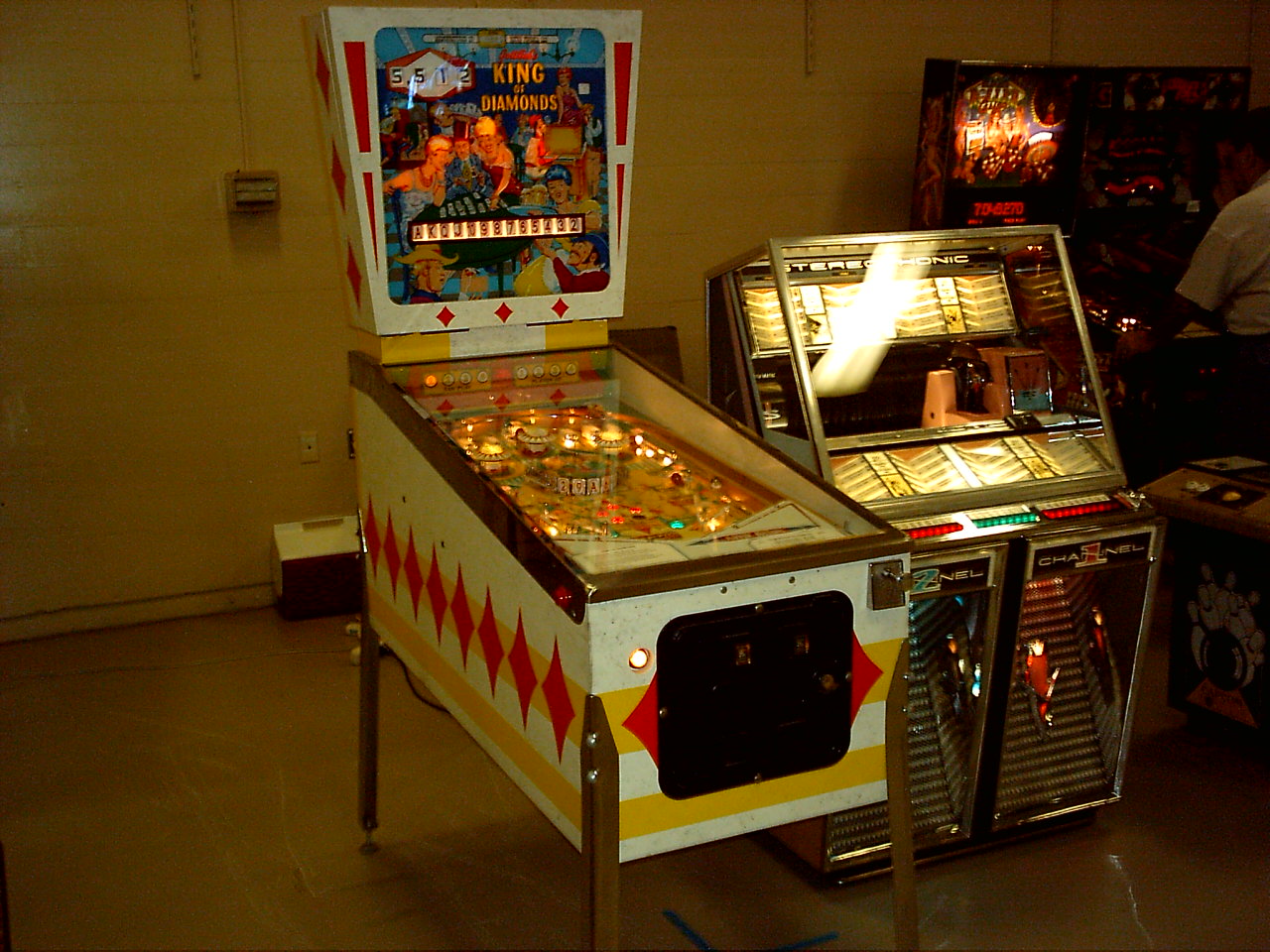 M & P Amusement, located in York, PA, had the "New King Of Diamonds" retro pin at this year's show.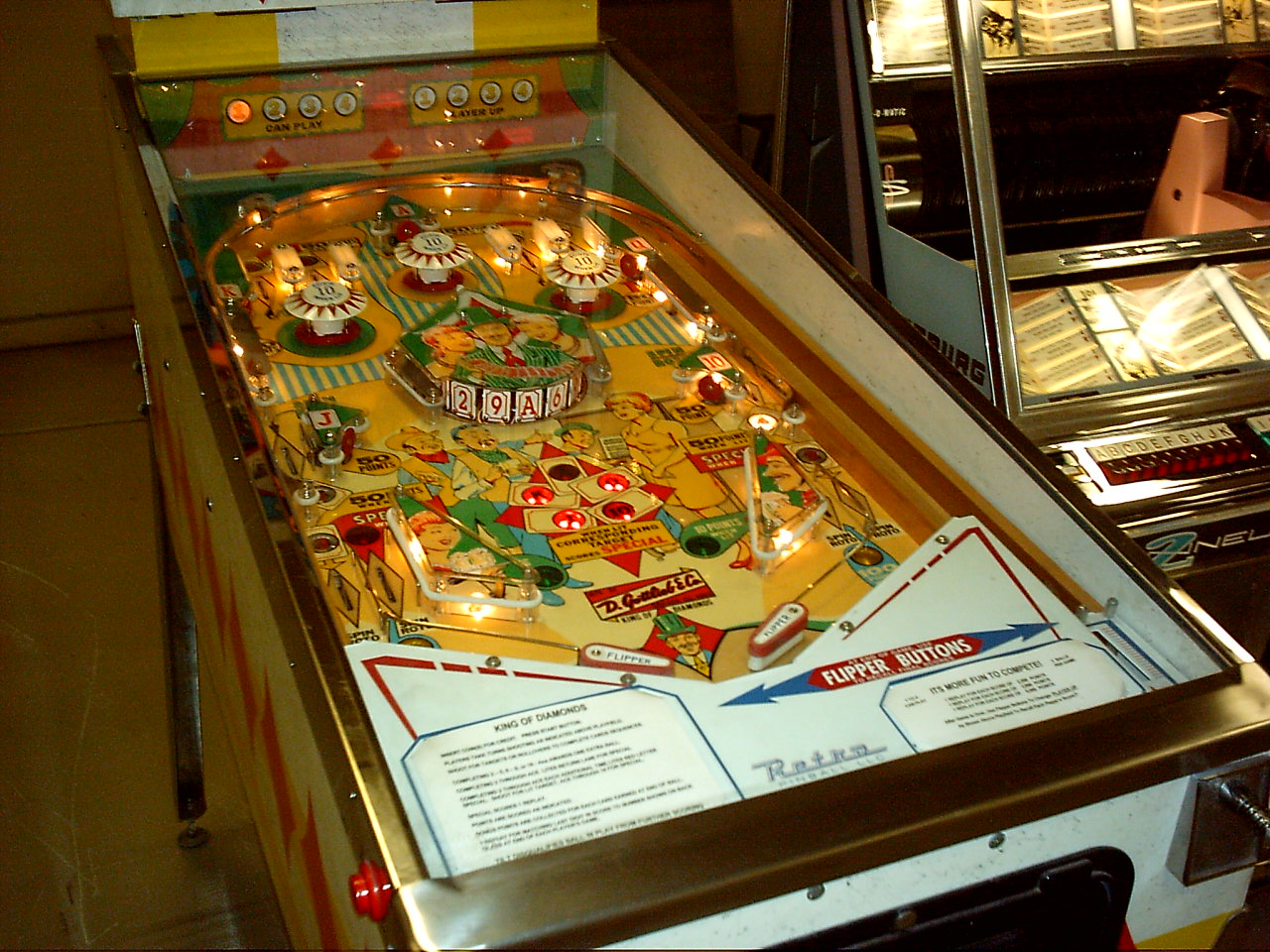 It's nice finally seeing a brand new version of a classic EM.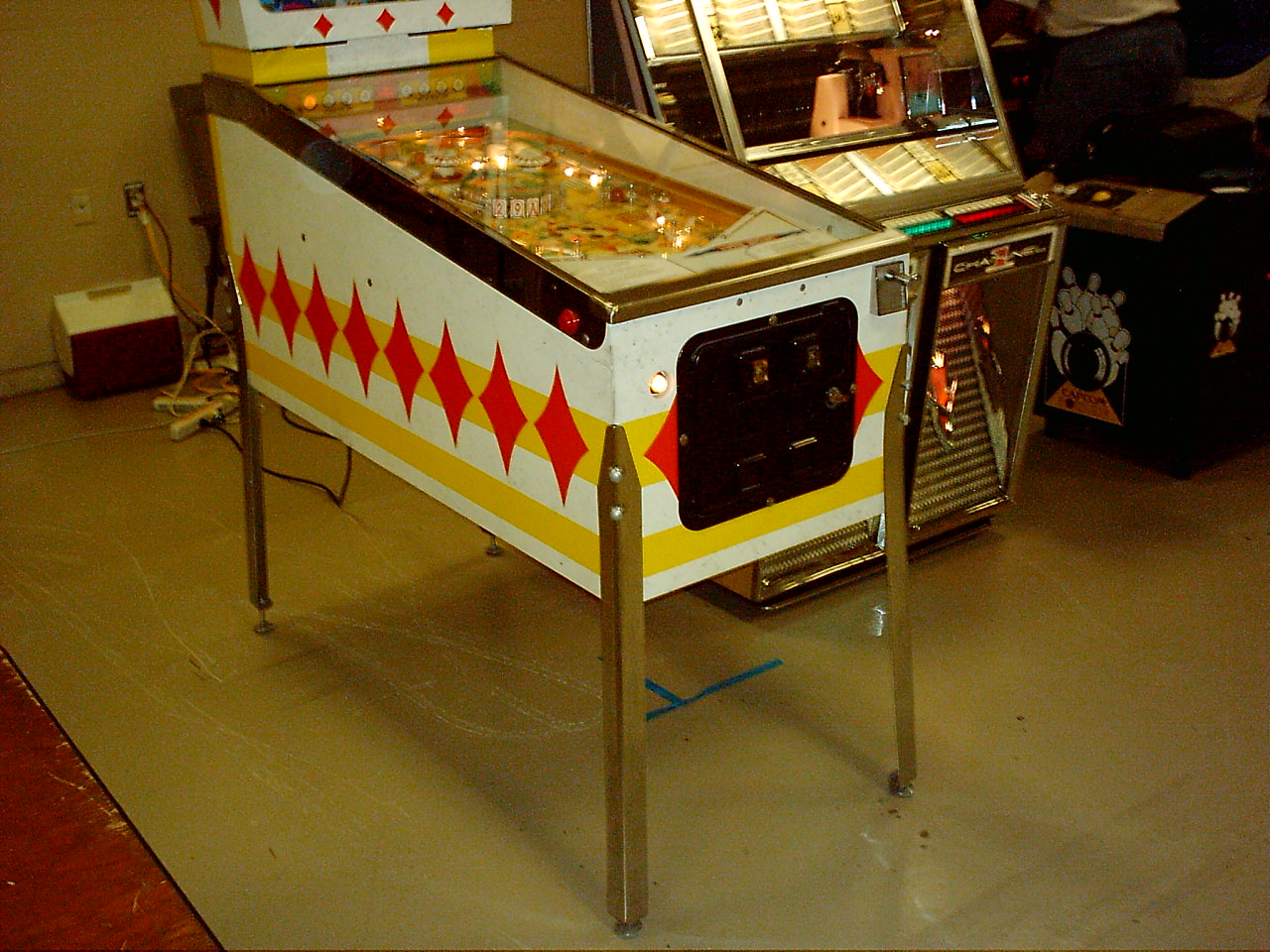 Brand new cabinet too.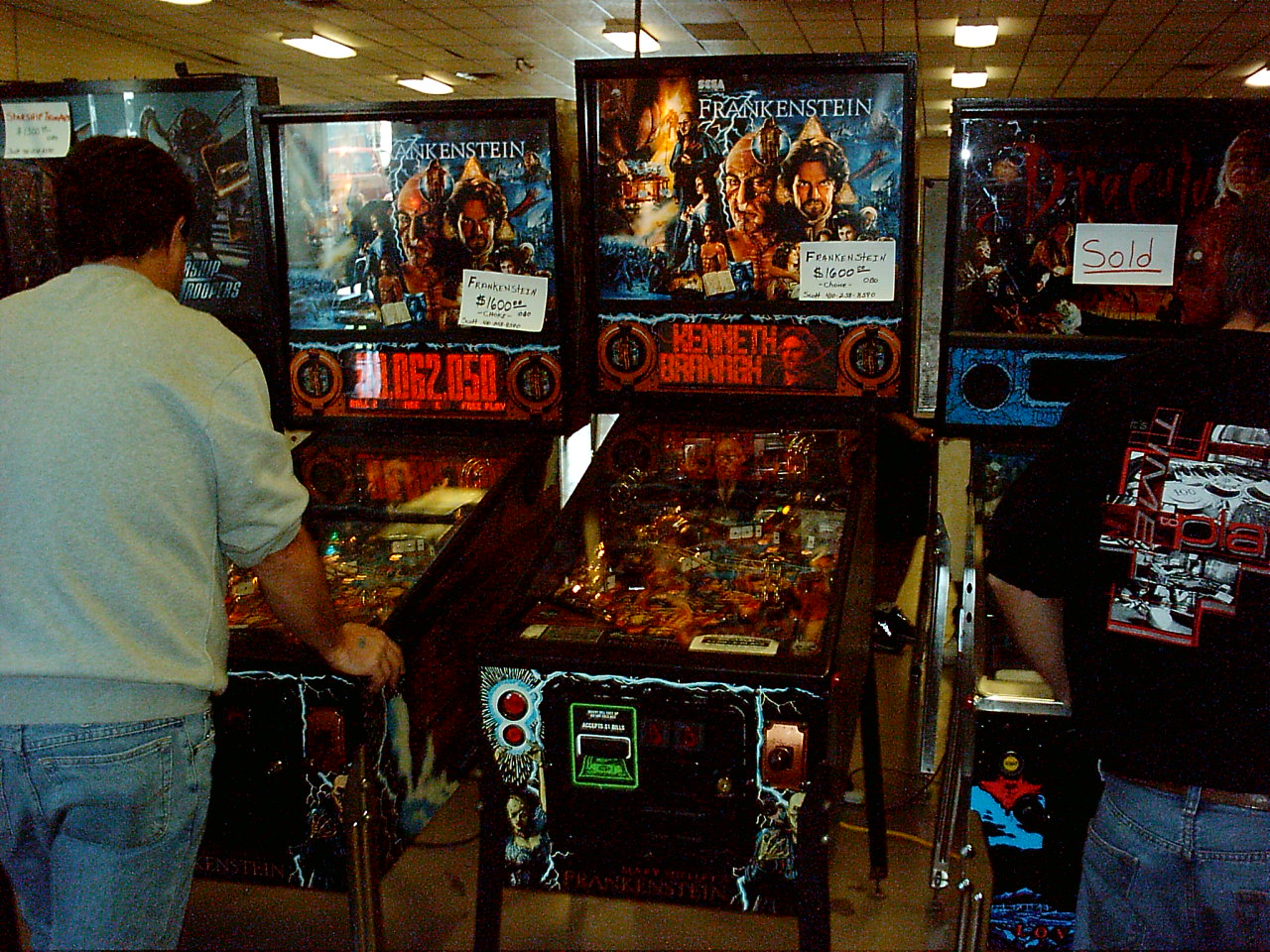 At this year's show, there's was not one, but two "Frankenstein" pins.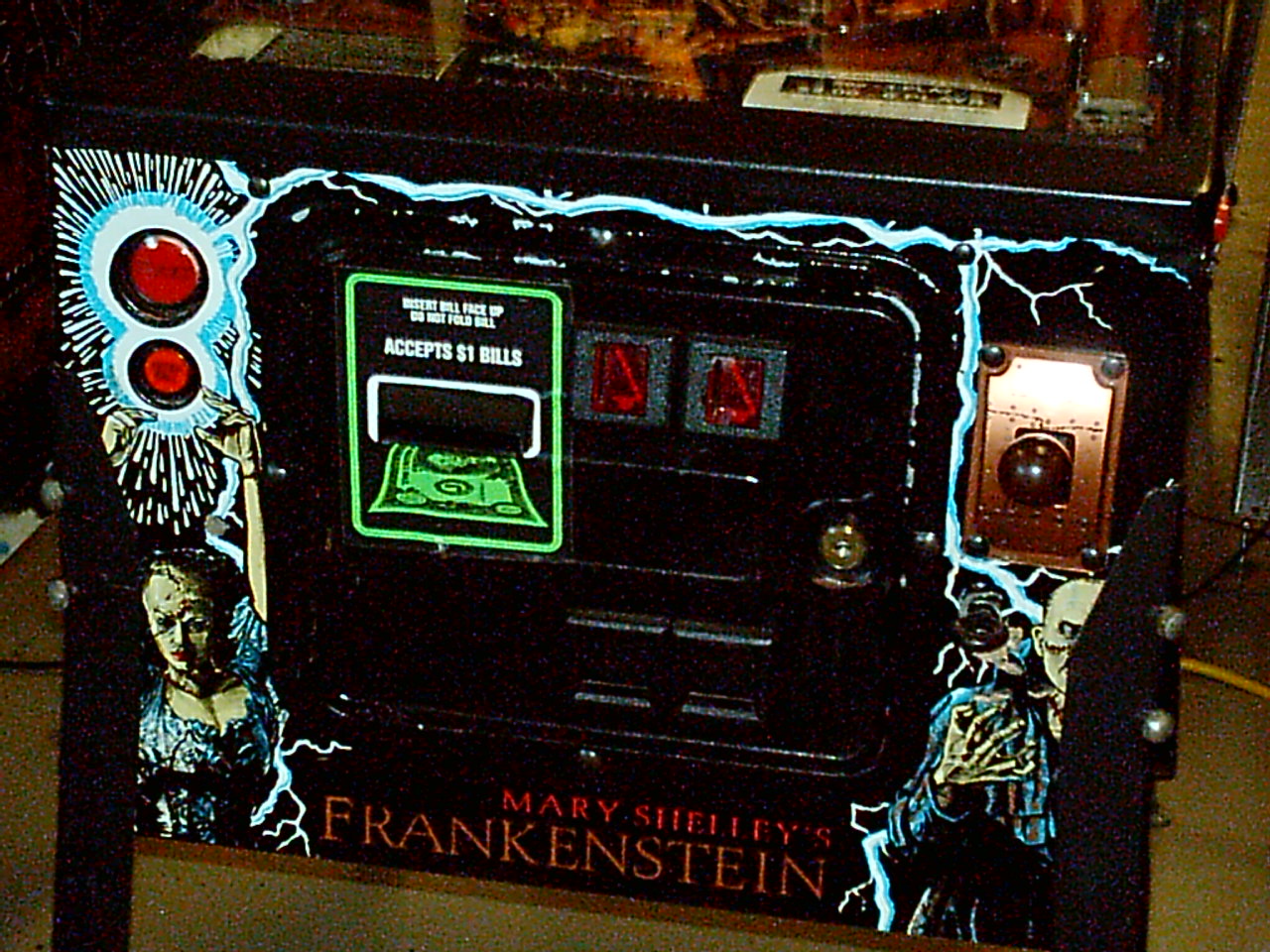 This one could accept dollar bills.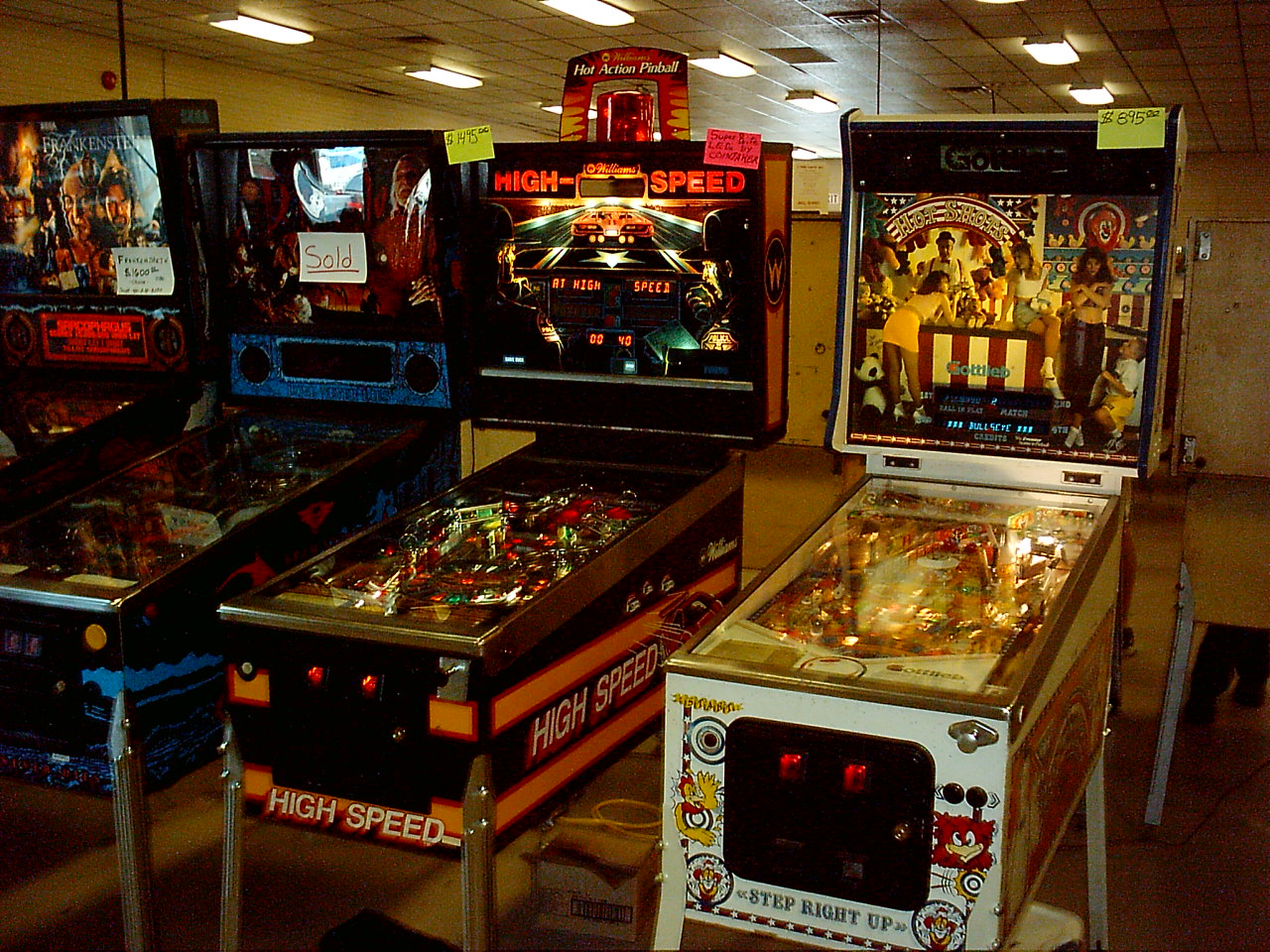 "High Speed" is one of my favorite solid state pins.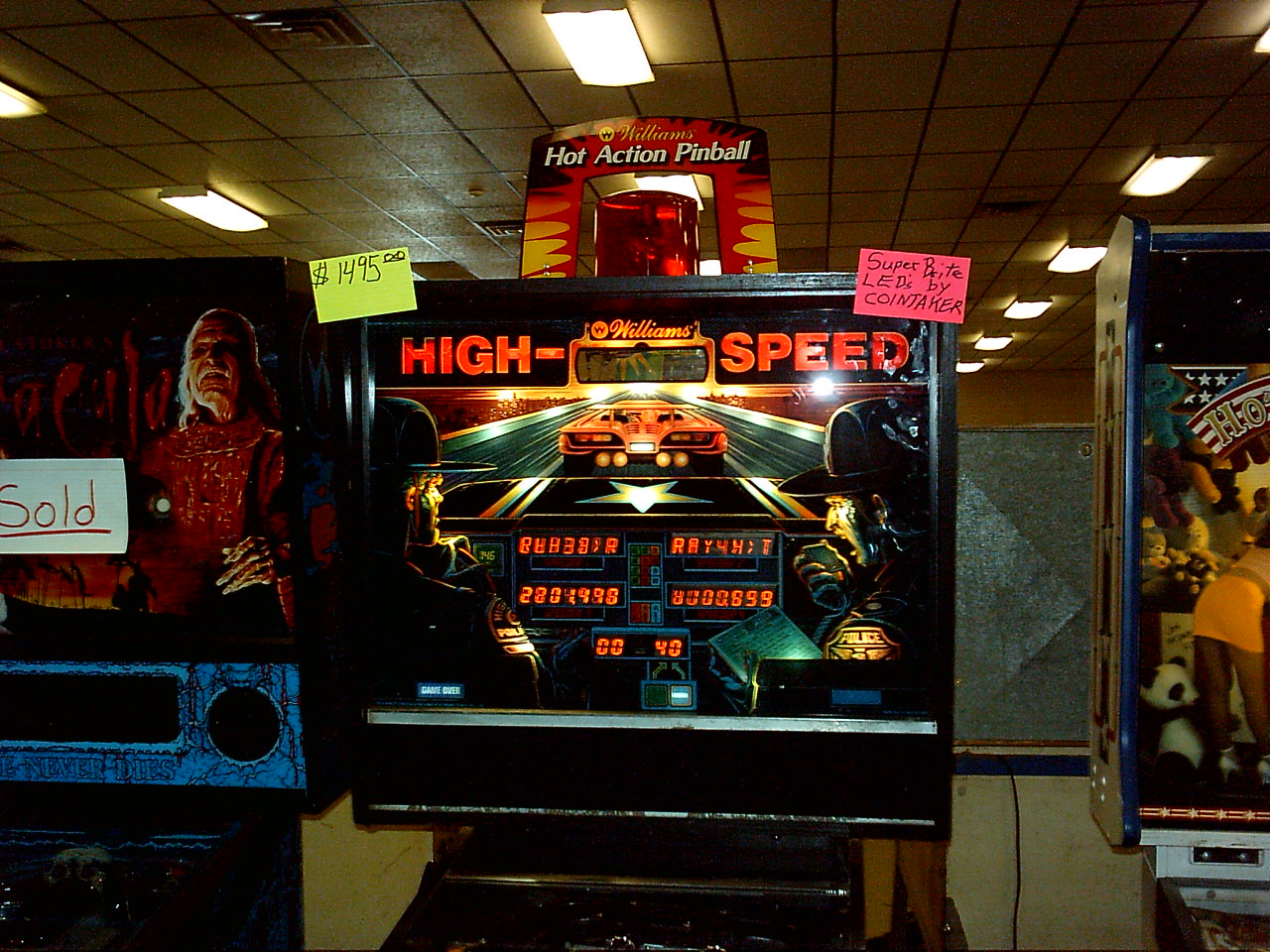 This particular one had the rare "Hot Action Pinball" topper.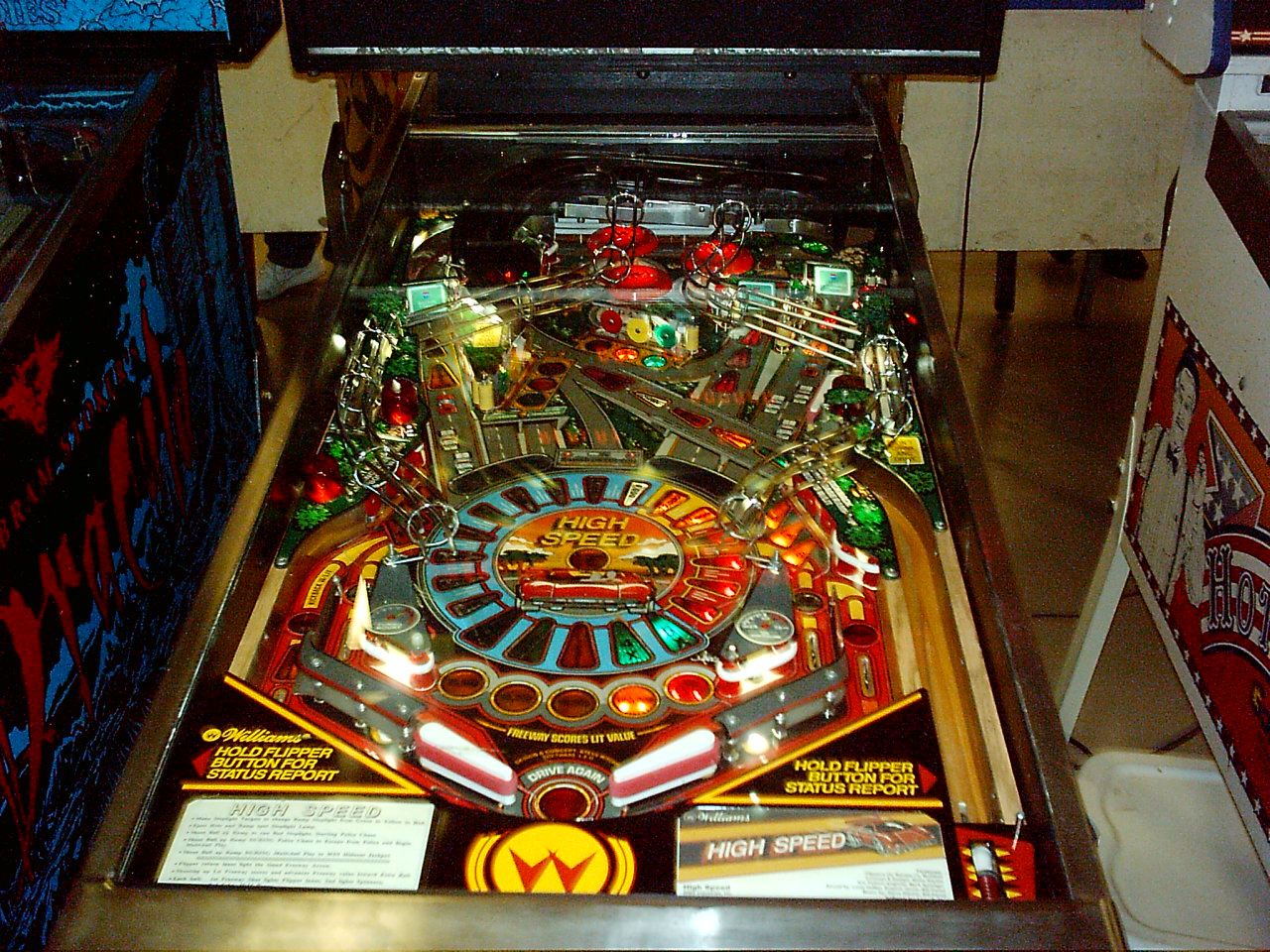 This one also had LED's.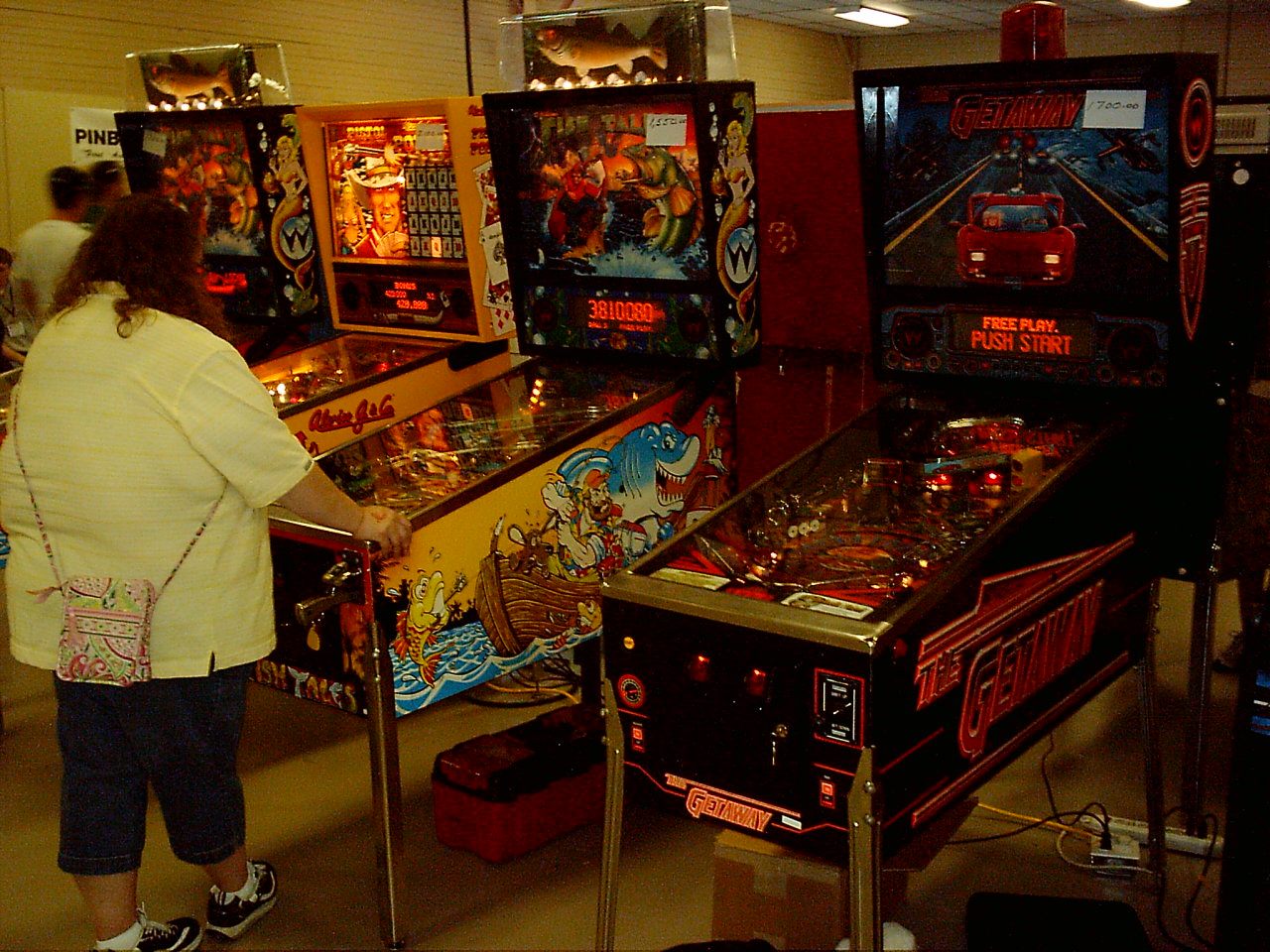 Also present at the show was the sequel, "The Getaway: High Speed II." There were actually two of these at the show this year, and if you look to the left, there were also two "Fish Tales" pins.

BACK TO PINGEEK.COM
PAGE 5